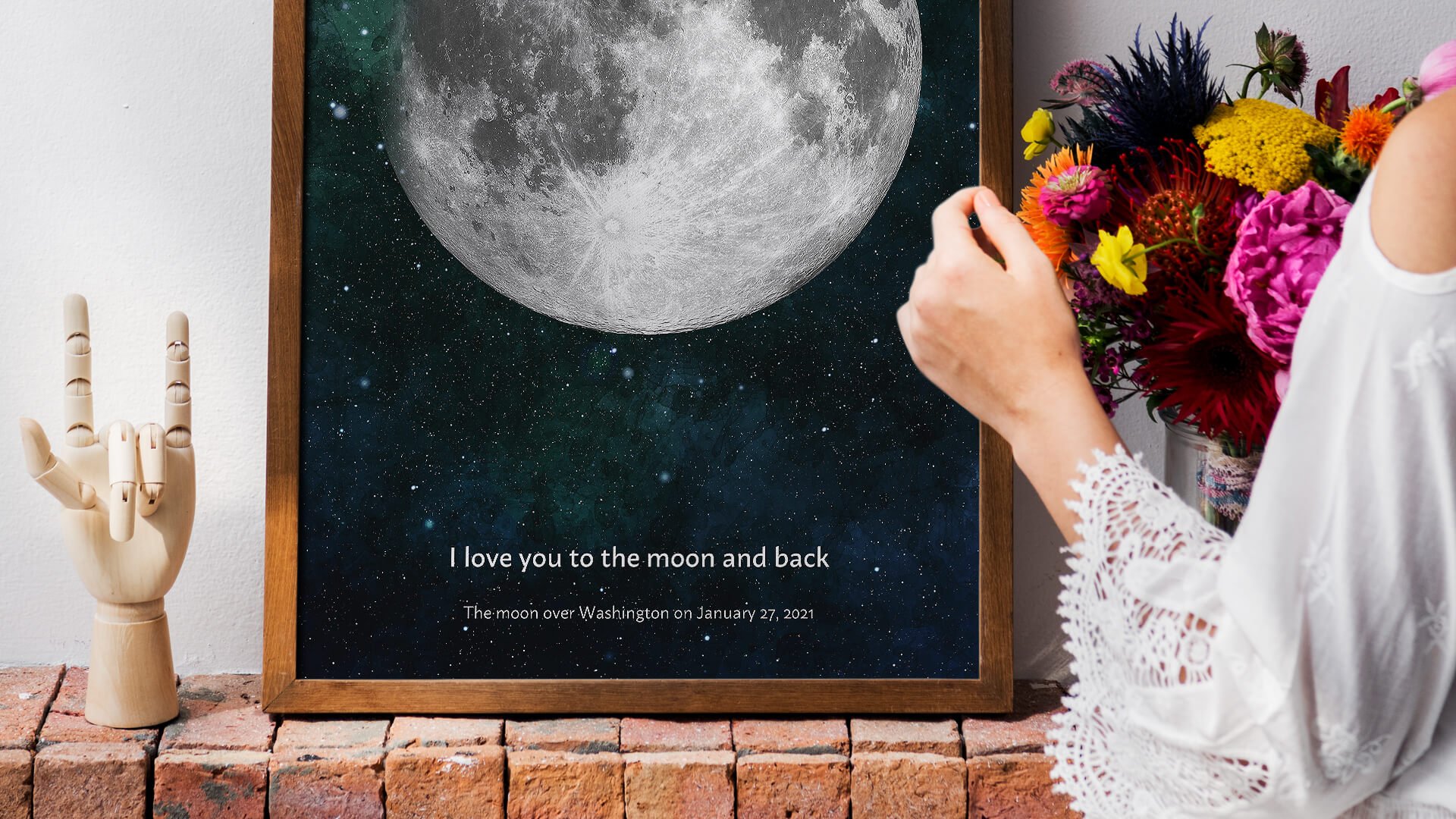 Does the moon inspire you? You're not alone. Rather, you can consider yourself among a unique group of individuals called selenophiles, or lovers of the moon. Selenophiles often feel a deeper connection to the moon than the average person. They feel energized and at peace, are often aware of the moon's phases and the impact each phase has on their own life, and can't help but look skyward when they step outside at night.
If you're a selenophile, consider the advantages of surrounding yourself with beautiful moon quotes in your home or office. It's an easy way to feel the moon's presence near you at all times and continue to provide that spark of inspiration that only a select few truly understand.
We've got you covered with plenty of beautiful moon quotes to inspire your next moon art project.
Inspirational Moon Quotes
For many, the moon is a source of inspiration and hope. It represents longevity and perseverance, and reminds us always to aim high. When you need a dose of inspiration, explore these favorite moon quotes.
"The moon puts on an elegant show, different every time in shape, colour and nuance." – Arthur Smith
"You can be the moon and still be jealous of the stars." -Gary Allan
"The wisdom of the Moon is greater than the wisdom of the Earth, because the Moon sees the universe better than the Earth can see it!" -Mehmet Murat Ildan
"Darling, the moon is still the moon in all of its phases." –Isra Al-Thibeh
"Don't tell me the sky is the limit when there are footprints on the Moon." -Paul Brandt
Literary Moon Quotes
The moon has been a symbol in literature since literature began. It's no surprise that the great poets and writers of past centuries have been inspired by the moon and its many mysteries. Here are a few of our favorite moon quotes from literary masterminds:
"Everyone is a moon, and has a dark side which he never shows to anybody." –Mark Twain
There is something haunting in the light of the moon; it has all the dispassionateness of a disembodied soul, and something of its inconceivable mystery." -Joseph Conrad
"If you strive for the moon, maybe you'll get over the fence." – James Woods
"We ran as if to meet the moon." -Robert Frost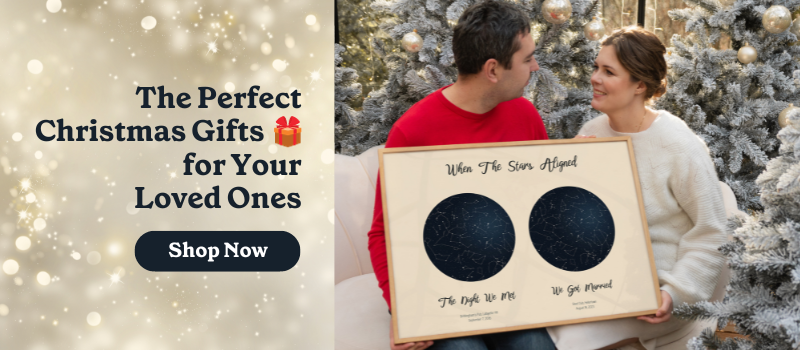 Funny Moon Quotes
Mother Nature has a sense of humor, and the moon is no exception. If you're looking for a reason to smile, these moon quotes will make you laugh:
"The Moon is opposing Jupiter. Don't get involved, it's their problem." –Jim Critchfield
"In my defense, the moon was full and I was unsupervised." -unknown
"I will never be a morning person, for the moon and I are much too in love." -Christopher Poindexter
Thought-Provoking Moon Quotes
For many, the moon gives us pause and forces us to think outside of our own understanding. We ponder the mysteries of the universe and wonder what secrets our moon holds within. For deep thinkers, these beautiful moon quotes are worth a read:
"Be both soft and wild. Just like the moon. Or the storm. Or the sea." —Victoria Erickson
"The new moon is an auspicious time for a fresh start." -Cerridwen Greenleaf
"Don't worry if you're making waves just by being yourself. The moon does it all the time." -Scott Stabile
Gifts You Can Buy with Beautiful Moon Quotes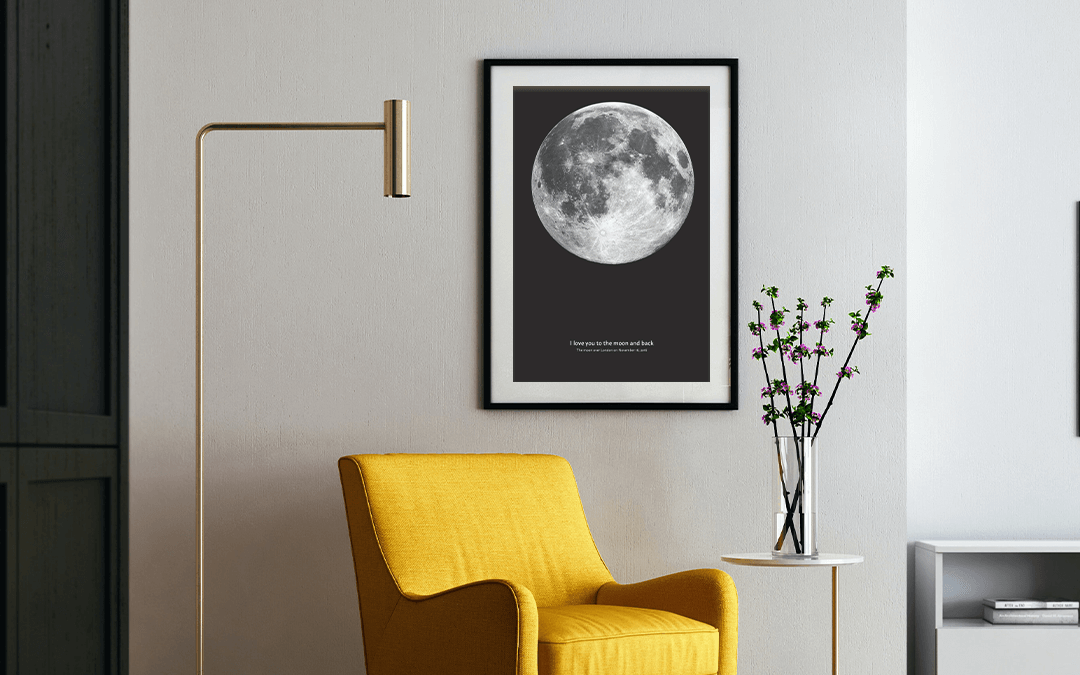 Whether our collection of beautiful moon quotes spoke to your soul, or you have a favorite moon quote of your own, it's deserving of being part of a unique moon gift you'll cherish forever.
At Positive Prints, we're fellow selenophiles just like you! Our moon phase poster is the perfect gift for yourself or someone in your life that has a distinctive connection to our closest celestial neighbor.
A custom moon phase poster is a creative way to commemorate a special day in the life, such as a wedding, anniversary, birth, or other milestone moment. The moon image is designed based on a date and location selected by you so that it reflects what the moon looked like in the sky on that very special night. Each poster also allows for custom text for you to include your favorite beautiful moon quote or other special details.
Our moon gifts are the perfect additions to any home or office, or anywhere that they can be displayed with pride and enjoyed by selenophiles.
You might not be able to give someone the whole world, but you can give them the moon with Positive Prints! Use our online tool to start customising your moon poster today.