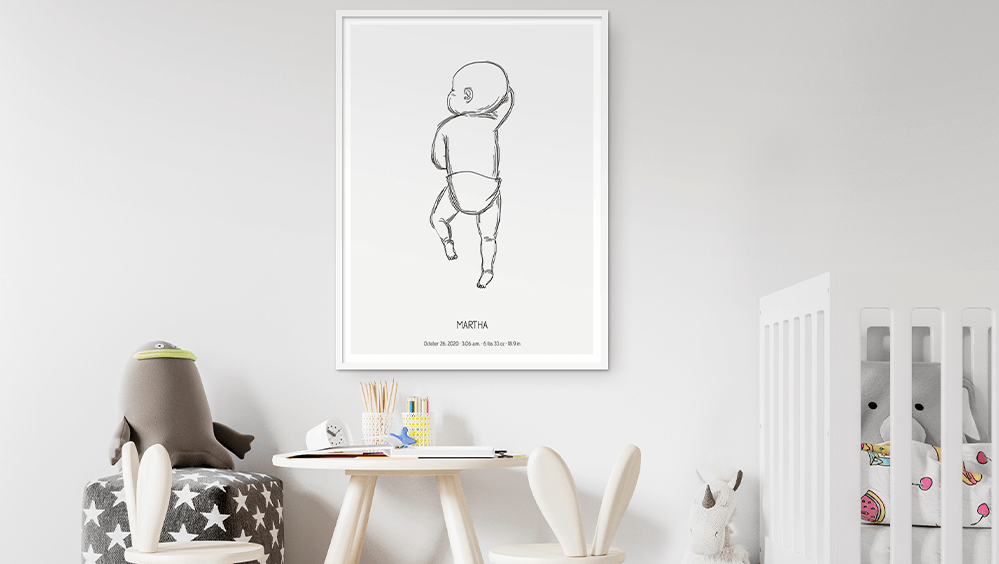 Bringing home a new bundle of joy is a momentous occasion for any family. You've spent the last nine months preparing for their arrival, adding everything from cribs and blankets to clothes and toys. In the midst of all the planning and preparation, nursery wall art can often fall by the wayside. However, keep in mind that how you decorate your baby's nursery can help create a space you all will love spending time in.
If you're looking for unique nursery wall art, consider the advantages of personalized prints that will make your baby's room one of a kind.
Types of Custom Nursery Wall Art
Many parents-to-be focus on colour schemes for their new baby's nursery. The right wall art can complement those colours and bring the room to life. Here are some suggestions to inspire you:
Birth Poster
What better way to celebrate a new life than with a scale-sized poster of what your baby looked like at birth? Babies grow so fast, but a birth poster can help you remember just how tiny they were when they entered the world.
We create our baby sketch posters based on your baby's length to make it lifelike and to scale. If you have twins or triplets, we also offer one poster that includes all your little blessings! You can further customize the poster to include your baby's birth date and birth weight, as well as choose from different positions, colours, and other fine details. It's an instant heirloom gift that your child can cherish as they grow up.
Moon Phase Poster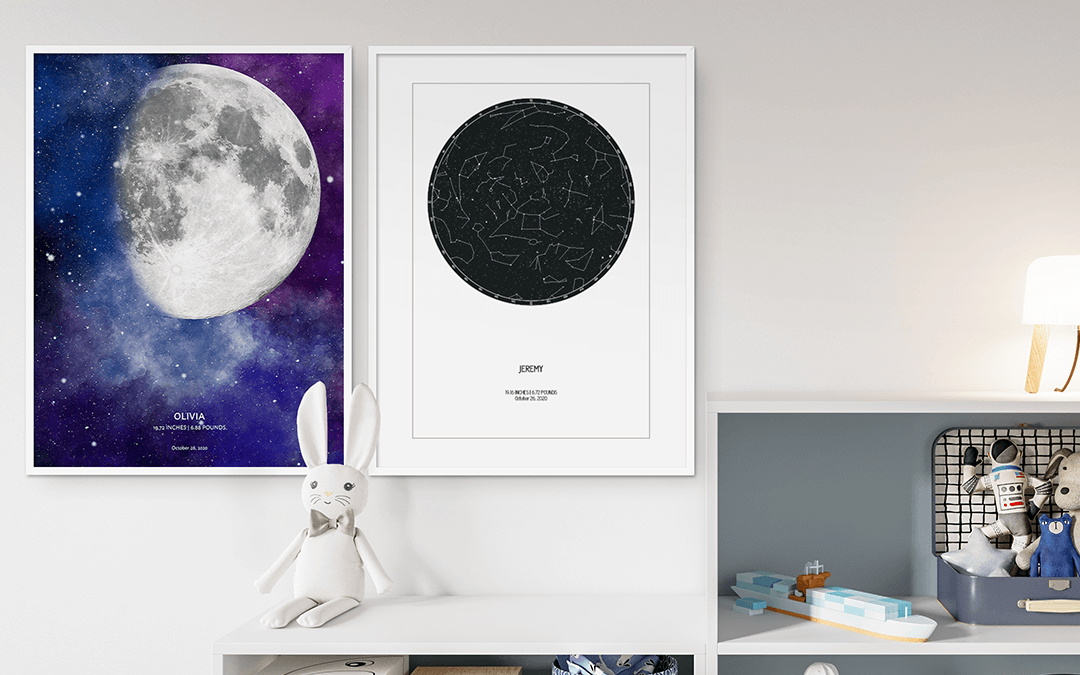 The moon has witnessed countless births through time. Do you remember what the night sky looked like on the night of your baby's blessed arrival?
Our moon date poster uses your baby's birth date and location to recreate the image of the moon on the night they were born. Interestingly, the moon's phase at the time of birth has been shown to affect a person's personality and tendencies through life and may help to give you a sneak peek at what they might be like as they get older.
Decorating your baby's nursery with a moon phase poster is a beautiful way to remember the night your life changed forever. And, it just might inspire them to dream bigger than the world.
Star Map Poster
Much like the birthday moon phase poster, our personalized star map prints can help you remember what the entire night sky looked like when your baby entered the world. Our sky maps chart the positions of the constellations on any given date. You can choose to add the planets, the names of the constellations, and galaxies to add more detail to your poster.
How to Create a Personalized Print for a Nursery
Each of our personalized prints are custom made to order based on your unique details, such as birth date, colour scheme, shape, and size. Here's a closer look at our process:
Select Your Print Type
Each of our poster types has its own step by step process, so if you're ordering multiple prints for your nursery wall art, you will need to create them one at a time. In general, you'll follow the same basic steps for each one. Once you select the poster type, you'll choose basic details like colours and map shape. All changes are updated in real time so you can see what your selections will look like when printed.
Input Your Custom Details
Step Two is the place where you'll enter any custom details, such as personalised lines of text or location. With the text, you can choose to add a scripted font to one or both lines, or you can leave them in a standard format.
Watch as your print comes to life with any changes you make!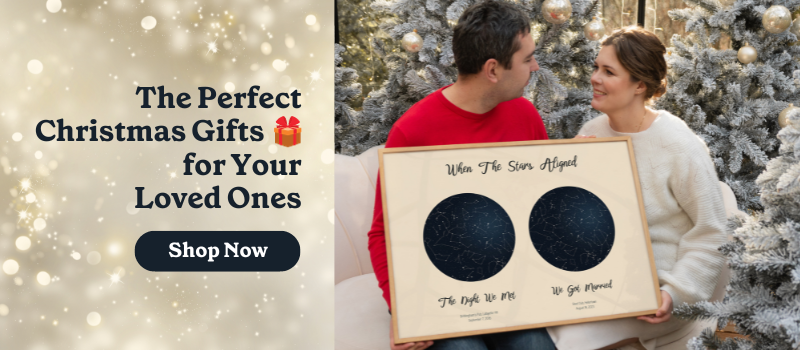 Choose Your Format of your Nursery Wall Art
On the final step, select how you want your print to be delivered. If you choose a hardcopy print, trust that we print on the highest-quality printing paper that's perfect for framing and will last for years as your little one grows up. We also offer free shipping on all of our hardcopy prints.
For faster delivery, you can select a digital file that will be sent to you via email. You can take this file to your local print shop when you're ready. This is why so many of our customers choose us as a last-minute baby shower gift or a welcome home present for new parents!
Nursery Wall Art Makes Excellent Gifts!
New parents will take hundreds of pictures because time flies when you have a little one. Our custom nursery wall art makes excellent gifts that can help them look back on the day their lives changed forever when they brought a little one into the world. It's the perfect gift that will be treasured for a lifetime. Explore our baby poster, moon poster, and sky map today!