-15% with code
BLACKWEEK22
Stars On Wedding Day

✓ Exact View Of The Stars From The Place And Date Chosen By You
✓ Detailed Star Map Design Including Planets, Constellation Names And The Milky Way
✓ Interactive Star Map Editor With An Instant Preview
✓ Fully Customizable & Made Especially For You
✓ Choose From A Variety Of Print Sizes Or Instant Digital Download

Customer Reviews
Write a Review
Ask a Question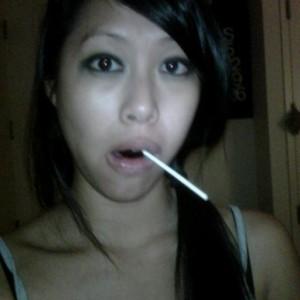 VL
08/03/2022
Vanidha L.

US
I bought a poster for my 1 year wedding anniversary and it looks great! Shipping was quick.
08/19/2022
Positive Prints
Hello Vanidha! Thank you for your feedback! Leaving us such a kind and generous review really bowled us over. 😌 Best wishes on your anniversary and always! 💝
07/04/2022
Jennifer G.

US
Quality work and great costumer service!
07/08/2022
Positive Prints
Hello Jennifer, Thank you for sharing your positive experience with us. We were honored to serve you. 💗 We can't wait to have you back at Positive Prints!
09/05/2021
Daniel G.

SE
Gave it as a wedding present and the bride and groom were so happy!
08/06/2021
Adam S.

US
Beautiful map and design. Perfect
08/06/2021
Lorraine G.

CA
Absolutely a terrific idea. My orders have been for a wedding gift, ad well as Christmas gifts! Love that this site highlights the planet names in a different colour, as well as you can choose your own colour combinations. Highly recommend
If you're looking for an original, personalized gift for someone special in your life or a fun way to decorate your own space, consider the beauty and sentimentality of a 'stars on wedding day' poster.
Map of stars on wedding day
Do you remember what the sky looked like on the night of one of your life's most special events? With our wedding star map print, you can recreate the moment where the universe aligned just for you.
Weddings and all of life's many major milestones are events worth remembering. A wedding star map helps you capture these moments in time and display them in an artistic way that helps you tell your life's story.
Each print is as unique as the moment itself. That's because no two life journeys are quite the same, and your 'stars on wedding day' helps to tell the story you've been writing.
If you're looking for an original, personalized wedding gift for someone special in your life or a fun way to decorate your own space, consider the beauty and sentimentality of a wedding star map poster.
What is a wedding star map?
No matter where you are on earth, the night sky above you is filled with stars, planets, and other celestial bodies. But this sky can look very different depending on where you are and when you turn your head skyward.
That's why many people choose to create a wedding star map poster to honor their most important moments in life. These posters offer an accurate representation of what the sky looked like from a specific location, date, and time. When you look at your custom poster, you're also looking at the sky from that very special day, allowing you to relive your memories via a sky map of stars.
How can I customize a 'stars on wedding day' print?
What makes wedding star map posters so unique is that they are customized to every individual. When you input your date, time, and location, our smart technology goes to work in arranging stars, constellations, planets, and other elements to create your starry sky map.
However, personalization does not end there. Here's a closer look at how you can customize a night sky wedding gift with Positive Prints.
Step 1: Select Design
Our user-friendly star chart creator tool takes the guesswork out of designing your own starry sky map. Choose from 7 predefined map designs and color schemes, or select the custom option to come up with your own color scheme. You can also choose the level of detail that will appear on your star map wedding gift, including the presence of planets, constellations, the Milky Way, and more.
Step 2: Enter Details
Selecting your moment in time is the hallmark feature of a night sky wedding map. Your map is custom generated to represent an event in your life that matters to you. You have the option of inputting a specific location or coordinates, as well as a date and time. this could be the moment a loved one arrived in the world, the moment you met "the one", the time you said I do, or countless other special occasions.
You can further customize your wedding sky map by adding a meaningful quote or line of text that helps you tell your story. If you're struggling to come up with the perfect words, our new quote feature can suggest some for you based on the event. Simply click the small speech bubble in the star map editor, select the occasion, and choose the quote that best fits your feelings.
Step 3: Choose Format
Once you've created your custom 'stars on the wedding day print, you can select the delivery format that best suits your needs. We recommend digital downloads if you're in a hurry. Your poster will be delivered in a digital file, which you can take to your local print shop for instant printing.
If you prefer a professional option, we can print your poster on canvas or poster-grade material, and even add a frame that's perfect for gifting. All of our posters ship free worldwide.
Are our wedding star maps accurate?
The beauty of a night sky wedding gift lies in the fine details, and accuracy falls into this category. To ensure we get the most accurate representation of the night sky based on your date and location we use data from the Hipparcos satellite, which specializes in astrometry.
What this means for you is that stars are carefully displayed on your map much like the way they'd appear in the sky. Each of our designs is generated using real astrometry data so you can trust (and love!) the results.
Surprise your loved one with a night sky wedding gift!
Giving the gift of a night sky poster is truly unlike any other. Every poster is custom-made and printed to order based on the details you input. These prints are ideal for every occasion and make excellent gifts, for yourself and others.
Illustrate the most treasured moments in your life's story. Start creating your custom night sky gift today!