Personalized Prints for Every Occasion
✔ Customized by you in 3 easy steps
✔ Printed locally to deliver your order as fast as we can
✔ Surprise your loved one with an unforgettable gift
Shop now
Free worldwide delivery
Personalized Prints for Every Occasion
Shop now
Free worldwide delivery
Find the Perfect Gift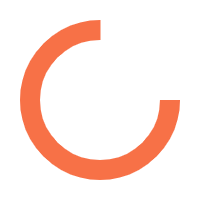 We treat every order like it's our own. Our Customer Service Team is always ready to go above and beyond your expectations. Just ask them your question or explain the issue.
Personalized Prints for Gift-Giving


Original Gifts Made Just for Them!
Giving a gift is a chance to make someone feel special, a time to show you were thinking of them during an important moment in their life. That's why when it comes to gifting, originality wins every time. Personalized posters and canvas prints from Positive Prints are custom-made to order for all of the special people in your life. They reflect a moment in time that's unique to them, whether it's a custom star map or moon poster of the night they were born or a where we met map to highlight their first date with their loved one. Every print is truly one of a kind to show you put extra thought and care into their special gift.

Why Choose Personalized Prints for Every Occasion?
Personalized prints are an anything-goes type of gift. That's because we all are the authors of our own stories, and those stories are unlike anyone else's. A personalized print illustrates a specific moment in those stories to capture it and retell it in a beautiful, creative, and artistic way. They're excellent gifts for almost every occasion, including:
Wedding
Anniversaries
Birthdays
New births
Retirements
Holidays
Engagement parties
New homes or career changes
Just because!
Because every print is personalized and unique to the person it's made for, there's virtually no limit on what you can create!

Custom Wall Art Makes the Best Gift for Everyone!
No two people are quite alike, which also means that no two homes are quite alike, either! A home is a reflection of the people living in it, and custom wall art helps to share more about your personality and the other little moments that make up your life's story.

Personalized posters and canvas prints bring to life the old saying, "If walls could talk!" Each print tells a piece of your story. Maybe it's a map where you met your spouse, got engaged, and then married. Or maybe it's a custom city map poster of a place you used to live or love to travel to. Everyone has a story worth sharing, which is why custom wall art makes such a thoughtful gift for any person or occasion. What's more, artwork like this is worth holding onto. They become instant heirlooms that can be passed down through generations as your children and grandchildren keep the family story going.

How to Personalize Your Print
At Positive Prints, we give you multiple ways to make your canvas prints or posters special for your recipient. Our 3-step process offers simple yet beautiful options, and as you create your print, you can watch your design come to life in real time.

Choose your map colour combination, size, shape, and whether you'd like it printed on poster paper or canvas. We can also send a digital print for you to download instantly and print at home or at your local print shop. In addition, you can choose the cities or dates that are important to you, as well as quotes, song lyrics, or other text that will make your gift one of a kind.

Positive Prints offers a range of custom gift ideas, including:
And so much more!

Ordering Personalized Gifts from Positive Prints
Take the guesswork out of creating a custom, personalized print. Get control over how your poster looks and what it says so you can create the best gift-giving experience for the people in your life. All of our posters ship free worldwide and arrive ready for gifting. Get started today!
Every order is important for us.
If you have any question,
our Team is happy to help