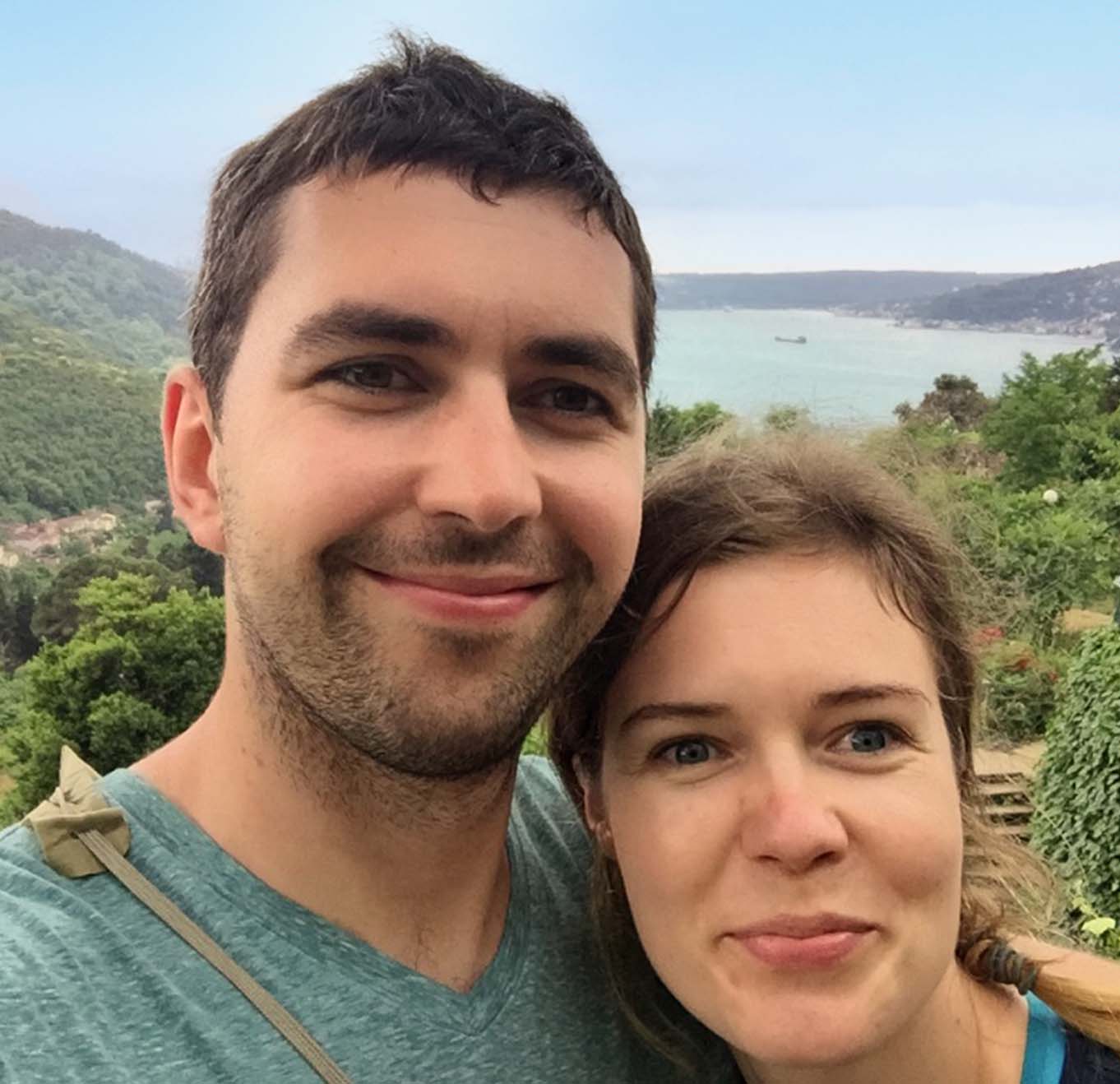 About Us
Meet the team behind Positive Prints and discover a new definition of personalized art.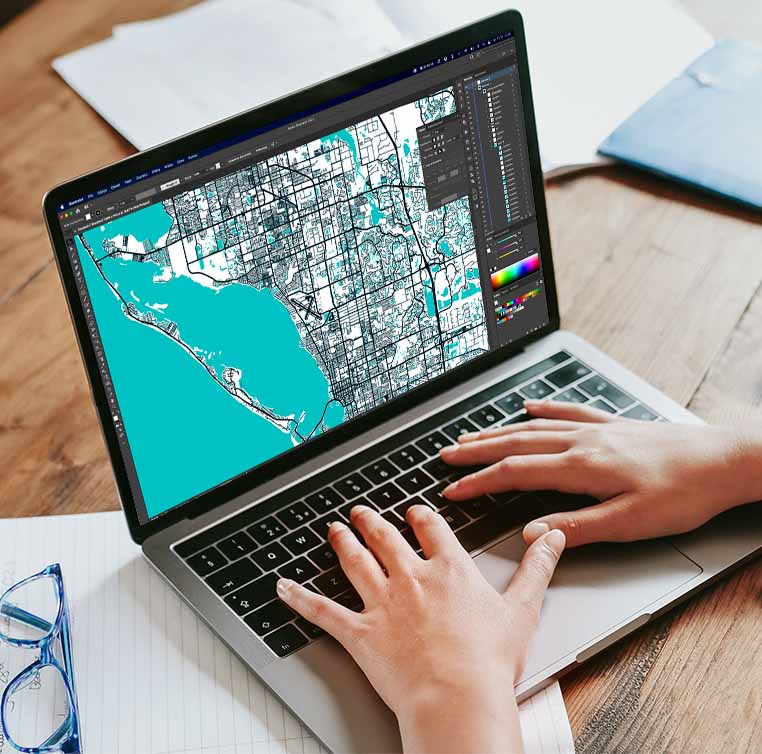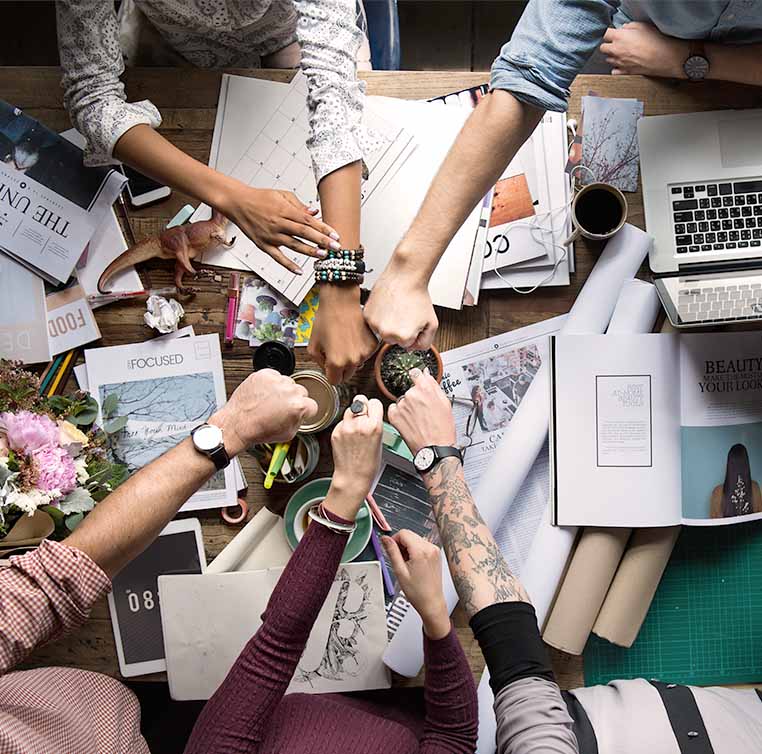 Positive Prints: The Start of Our Journey
Picture it: a summer night in 2017. Marta and Rafal walked along the Vistula River under a starry night sky. Creativity is our middle name, so it came as no surprise that we both wanted to preserve this most perfect moment in a unique way. After a long and fruitless search, we decided to create our own personalized sky map for the night of our first date. The Strellas brand was born.
Developing the Positive Prints Brand
Three years passed, and while we love all things starry night, stellar projects weren't enough for us. We had so many ideas to help others view life positively. And then, the name of our new brand appeared in the blink of an eye: Positive Prints.
Positive Prints captures unique memories and beautiful moments in personalized projects, from posters to pillows. We provide the base and tools to create custom projects with you as the author. It's your story: we're just here to help you illustrate it.
Let's Be Honest: Who Are We, Really?
We talk a lot. We laugh a little too much. We love memes and GIFs. We have a weakness for customer service as we try to give more of ourselves than what others expect of us. In fact, we're perfectionists in general. Our brand is dependent on the testimonials of satisfied customers, and we take our role to you seriously. We are moved by all the beautiful words, photos, and love stories you've shared over the years. So, if you are satisfied with our services, please feel free to share your opinion with others. We might feature you on our Instagram!
What Treasures Will You Find for Yourself?
If you're looking for a gift idea that's unique, original, and 100% tailored to the recipient, you're in the right place. Our designs adorn walls and interiors all over the world. There is no place where our poster will not reach. It's art suitable for everyone and made for someone.
Charities We Support
We want to make the world a better place - we donate a part of the profits from each order (1 zł) to local charities. Check out our complete list of supported charities.
Our motto:
"When emotions are hard to put into words, choose a gift that will speak for you!"
Timeline
July 2017
Our first date under the stars changed our private and professional lives forever. We ended up not only becoming a couple but also creating an idea on how to commemorate heartwarming moments with Star Map Posters.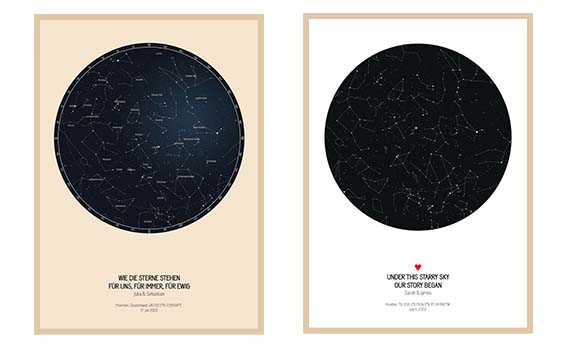 September 2019
We couldn't stop thinking about the artistry of the night sky - that's why we launched Moon Phase Poster. Our personalized moon posters recreate a moon phase of a given moment and look great hanging next to a star map poster.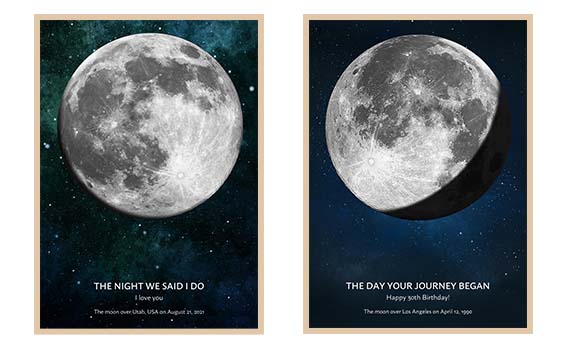 November 2019
We've always been enthusiastic travelers, with many places around the globe that are near and dear to us. Personally, we love having map prints of our favourite travel destinations hanging in our living room. Thus, the idea of Custom Map Art was born. This one is for you, fellow travelers and wanderlusters.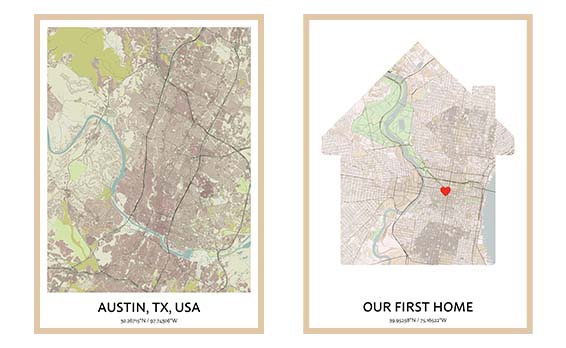 January 2020
When our second daughter was born, we started thinking about a special poster to celebrate her arrival. Our next project would be a souvenir of this amazing little person joining our happy family. The Birth Poster Baby Sketch Poster in 1:1 scale makes a perfect lifelong memory of the moment your baby came to this world.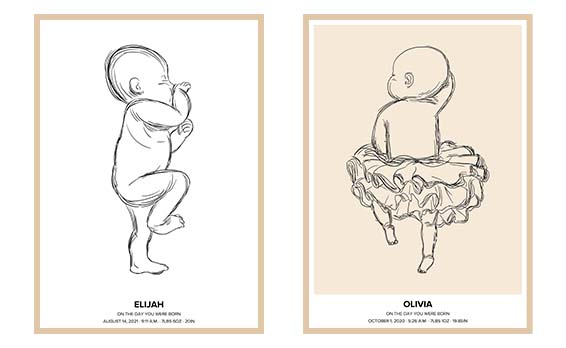 September 2021
Celebrating milestones in our relationships has always been important to us. We wanted to give something special to our friends when they were experiencing their happiest moments as a couple, from engagements to weddings to anniversaries. One evening brainstorm and a bottle of wine later, we came up with Met Engaged Married Poster.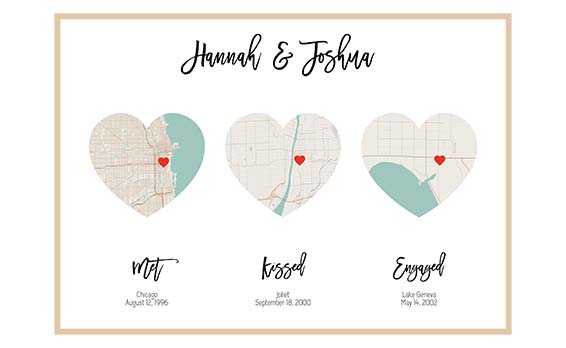 October 2021
The older we get, the more minimalistic we become. Creating our latest Coordinates Art was a piece of cake. We've dreamt about something not so straightforward, something that makes people curious.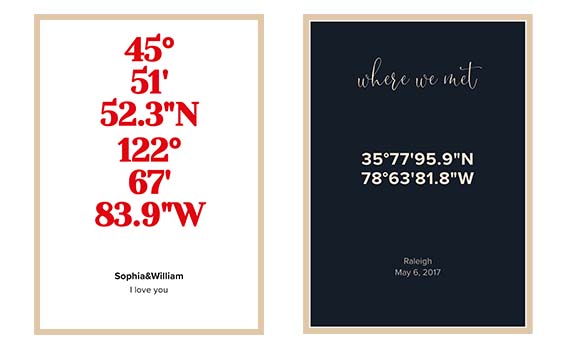 July 2022
We most easily express feelings with words. When words fail, we reach for music. That is why, in July 2022, we created the new tool: Soundwave Art. Thanks to this, you can transform a recording, a voicemail, or a favorite song into a spectacular work of art. It is a perfect idea to celebrate wedding vows, the first dance, or even a spectacular proposal!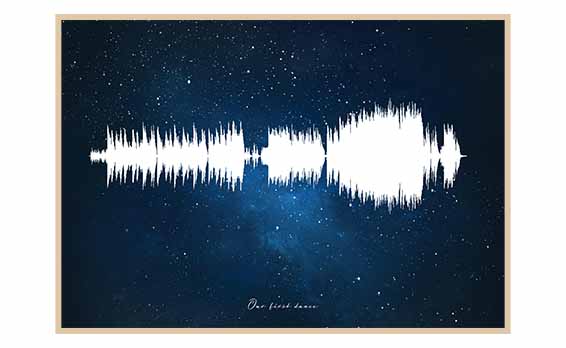 August 2022
An amazing photo is the basis of any beautiful poster. It was from this lovely idea that the Photo Poster was born. The Photo Poster is a completely unique design tool with which you create wall art using YOUR own photo. You can then apply a color filter, decorate it with one of the themes, or add a caption. We'll be honest: it's our favorite design tool right now!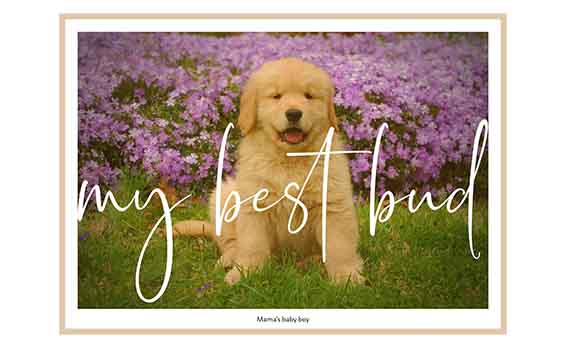 November 2022
We get it – the distance between two people can be challenging, but that doesn't mean it has to stay that way. That's why we created the Double Map! This is the perfect piece of art to celebrate a long-distance relationship or two different places where you were both born, worked or lived. This unique piece is sure to capture your personal story forever.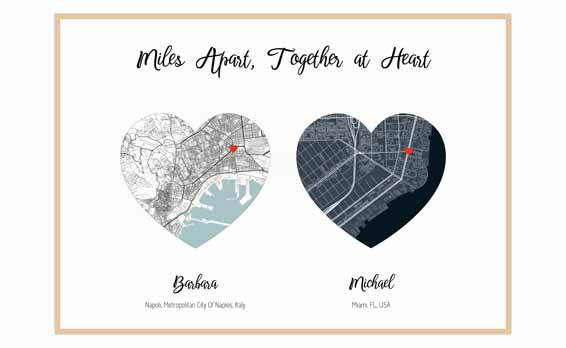 Didn't find answer
for your question?