FAQ
Hi! Need some help?
Products
Refunds
Payment and privacy
Shipping and delivery
We offer a variety of personalized artwork. Check out our easy-to-make
customized posters
. Our museum-quality
posters
are made on thick and durable matte paper (200g). Each poster is giclée-printed on archival, acid-free paper that delivers brilliant prints that brighten up any room.
Oh no! Don't worry, we understand that mistakes happen. Your order is held for 4 hours after it is placed to allow for any necessary changes in the product design, text, format, size, billing, and shipping address. If you want to change something or cancel your order, please contact us at
[email protected]
within 4 hours. After that time, the order will be in print, so it will be too late to edit.
You can add a symbol to your design by coping and pasting one of the symbols available here. Symbol color will adjust to the color version selected:
Find your symbol here
Time has a significant impact on what constellations are visible in the sky. We want your map to be as faithful to life as it can be. However, if you don't know/remember the exact time, you can enter just the date.
In 1989, the European Space Agency launched the Hipparcos satellite to create highly accurate measurements of the celestial bodies in our night sky. From planets and stars to constellations and galaxies, we use data from the
Hipparcos
to create accurate star maps to precisely display the sky from any night – past, present or future! – from any position in the world. As you provide the exact time and place of the event, we precisely render your star map and accurately recreate the sky view. We understand that you might have some concerns regarding the how and why of star maps, but rest assured: we're here to answer your inquiries.
How does time influence the sky view?
Millions of stars surround our planet. When looking at them, it feels like they are fixed in the sky. In reality, however, the stars are constantly moving, even if we cannot notice them in the daylight. This means the star chart at 8 AM and 8 PM over the same city will look different. Constellations and planets change their location in the sky as time passes. It's our goal to make your star map as accurate as possible, but don't worry if you don't remember the exact time of the event: you can always pick an approximate time. The difference in constellation alignment clearly shows after a few hours difference.
How does location influence the sky view?
Star maps display the entire sky you see above you. It's as if you're stargazing: the edge of the circle represents the horizon, and the middle of the circle represents a point directly above your head. It's clear now that as you change your location, the sky seems different – you can look up at different pieces of sky. There are many constellations that you can observe only in the Northern or Southern Hemisphere! Usually, though, if you don't travel halfway across the globe, these differences are often very subtle, as the scale is very large. If you have more questions about the creation of our star maps, please write to us at
[email protected]
. We strive to make you as pleased and proud of the quality of our maps as we are.
You can enter any date between 1900 and 2099.
If you bought a star map from us before September 2020, you might wonder if any changes have been made with the new star map editor that will affect how the star map print looks. Below you can find a little recap of what has changed and what has remained the same: New options that have been added: - star maps can be printed on canvas - option to add a frame - option to add the Milky Way outline and grid lines - custom colors option for background, shield, stars and planets on your map - option to turn off planets - script font for the title and subtitle - constellation names in Spanish and French - smaller print formats - 30x40cm and 12x16in - square formats - digital download files now come in more sizes What is still the same: - design colors and options (however, there can be very minor differences in the font and star sizes between the old and new version) - printed and digital version available.
With our custom moon editor, you can find the moon phase for an important event in your life. Enter the location and date, and we will use smart algorithms to discover how the moon looked that night. Personalize it with a message that is special to you and order a custom moon poster.
Create and customize a map print of your favorite place in the world. Our custom map editor helps you to pull the map of your chosen location, modify the colors, and personalize it with a message. Our database covers the whole planet, so no matter how small of a place you have in mind, we sure have a map of it! Our maps are stunningly detailed and printed on thick and durable matte paper (200g).
Our maps are available thanks to the Open Street Map contributors who fight to make map data open and available under the Open Data Commons Open Database License (ODbL).
The previews in the cart and the editor tool are for illustrative purposes only. Depending on the screen's settings, line color and thickness may vary.

The preview in the map editor shows a small image with a significantly lower resolution than the print file. To make it easier to navigate through the map creation process, thin lines of roads and buildings have been thickened because they would not be visible in the map creator. For this reason, the road lines in the editor might be prominent, but after generating the file, they are more subtle and delicately marked.

Unfortunately, we are unable to change this. The preview in the editor (72 dpi) is a small image compared to the actual print file (300 dpi). Your print file includes more intricate details, such as building outlines, that make the map come alive.
Digital download is a ready-to-print file that will be emailed to you right after we receive your order. When you opt in for the portrait format, you will receive JPEG files in the chosen size. All files are 300dpi (JPEG), providing perfect printing quality. We recommend printing your artwork on matte paper with a weight of 180, 190, or 200gsm. Such paper should be available in every professional print house. Please note that downloadable files are for private use only. If you are planning to print more than five copies, please get in touch with us for a quote. If you think you should have received the email already but haven't, we suggest you check your SPAM or OFFERS folders (Gmail). All digital download files purchased from our website are stored for exactly 3 months. During this period, you can download them whenever you'd like.
if you need a last-minute gift: digital download files are ready as soon as you order them if you're unsure which format suits your interior the best: digital files come in a variety of sizes if you'd like to print out your design on wood or maybe a T-shirt… if you want to check the quality before ordering more posters.
Do you have a video you'd like to turn into soundwave art? Luckily, it's easy to extract the audio track from a video file and treat it like any other sound recording. Using either of the popular editing programs:
Ocenaudio
(free) or Adobe Audition (subscription-based), extracting audio is as easy as dragging the file into the program, then performing a Save As on the resulting file. Other video-based programs may be able to export a video as "audio only," so that is also an option. You can also find free online video to MP3 converters. Here are general instructions for using an audio editing program: 1. Import the video. Drag the file into the program window, or choose "Open…" and choose the file. 2. Save a new file. Choose "Save As…" and the Save As dialogue should open. 3. Confirm file type and save. Specify the resolution and file type you want to save as.
You can trim the audio file to choose your soundwave's starting and ending points. Trimming involves removing some of the audio at the start or beginning of a file. Many programs allow cutting and trimming audio files. For example, you can use a free online trimming tool
Rev
. To trim a file: 1. Upload the file from your device. 2. You can play the file and adjust the starting and beginning points of the audio. 3. Click the download icon.
Before diving in, let's get one thorny issue out of the way: Is this type of conversion and download legal? That depends on the video. You can certainly convert and download your own personal YouTube videos, as well as public domain and non-copyrighted videos. You can find this kind of content by searching YouTube for "public domain" and "non-copyrighted" content or filtering your search to include videos with music licensed by Creative Commons. Otherwise, you can't legally convert and download copyrighted videos without the owner's permission. With a YouTube Premium membership, you can download a video file directly from YouTube and then convert it to an audio file. There are many online YouTube to audio converters online, but many are buggy and malicious. Please be careful if you're using online YouTube to MP3 converters. One of the safe sites is
Dirpy
. To convert a file: 1. Paste the YouTube link into the input box. 2. Download the converted file.
If you have trouble scanning the QR code on your soundwave art, please try one of the following:
1. Use a negative color filter to reverse the colors of the QR code using an
online editor tool
. Upload the image with your QR code and choose "Filter & Light" > "Invert" in the editor.
2. Use a scanner app that provides more accuracy than the app built-in on your device, such as
QR and Barcode Scanner
.
If you're still unable to scan the code, please let us know.
Once we've received your order, we will send you a confirmation email, which includes a design preview. Please check your spam folder if you haven't received it. If you discover a spelling mistake or you would like to modify your order, please get in touch with us right away at
[email protected]
. Requests for editing must be made no later than 4 hours after placing your order. When you ask for a modification, we will put your order on hold until the changes are approved. After that time, the order will be in print, so it will be too late to edit.
Yes, you can order a poster with a frame straight from our website! Our frames are available in three different colors—white, black, and natural wood—and are made of the highest quality wood. Posters and frames are shipped together. Posters are put inside the frame and are ready to hang.
For printed posters, we offer the following sizes: In portrait and landscape orientation: we offer 4 American sizes - 24x36in, 18x24in, 16x20 in and 12x16in; and 3 European sizes - 70x100cm, 50x70cm, and 30x40cm. In square format: we offer 2 American sizes - 20x20 in and 16x16in; and 2 European sizes - 50x50cm and 30x30cm.
Once you have created your first map, you will proceed to your shopping cart. There, you will be able to add another print by clicking the ADD ANOTHER button; click that, and you will be able to add another print. You can order as many as you want in one order. All your prints will be delivered together in one package.
If you have a creative, special person in your life, there's no better gift for them than a Positive Prints gift card. Give them a unique opportunity to unleash their artistic spirit!
Order a Gift Card now
. Gift cards are available in 4 sizes, each one corresponding with the type of poster that you want to give:
• Digital file:
valid for any digital download poster
• Small print:
available print sizes: 12x16in, 30x40cm, 12x12in, 30x30cm
• Medium print:
available print sizes: 18x24in, 50x70cm, 16x20 in, 16x16in, 50x50cm
• Large print:
available print sizes: 24x36in, 70x100cm.
A digital gift card will be delivered instantly to your e-mail. Gift cards are valid for 6 months starting from the date of purchase. By ordering a gift card, you receive a gift code for one custom poster.
To make your Coordinates Art poster as stylish as possible, type the following letter combos:
-a
(hyphen+lowercase letter)
a-
(lowercase letter+hyphen)
a&a / A&A
(lowercase letter+&+lowercase letter / uppercase letter+&+uppercase letter)
-a&a-
(hyphen+lowercase letter+&+lowercase letter+hyphen)
%a
(%+lowercase letter)
a%
(lowercase letter+%)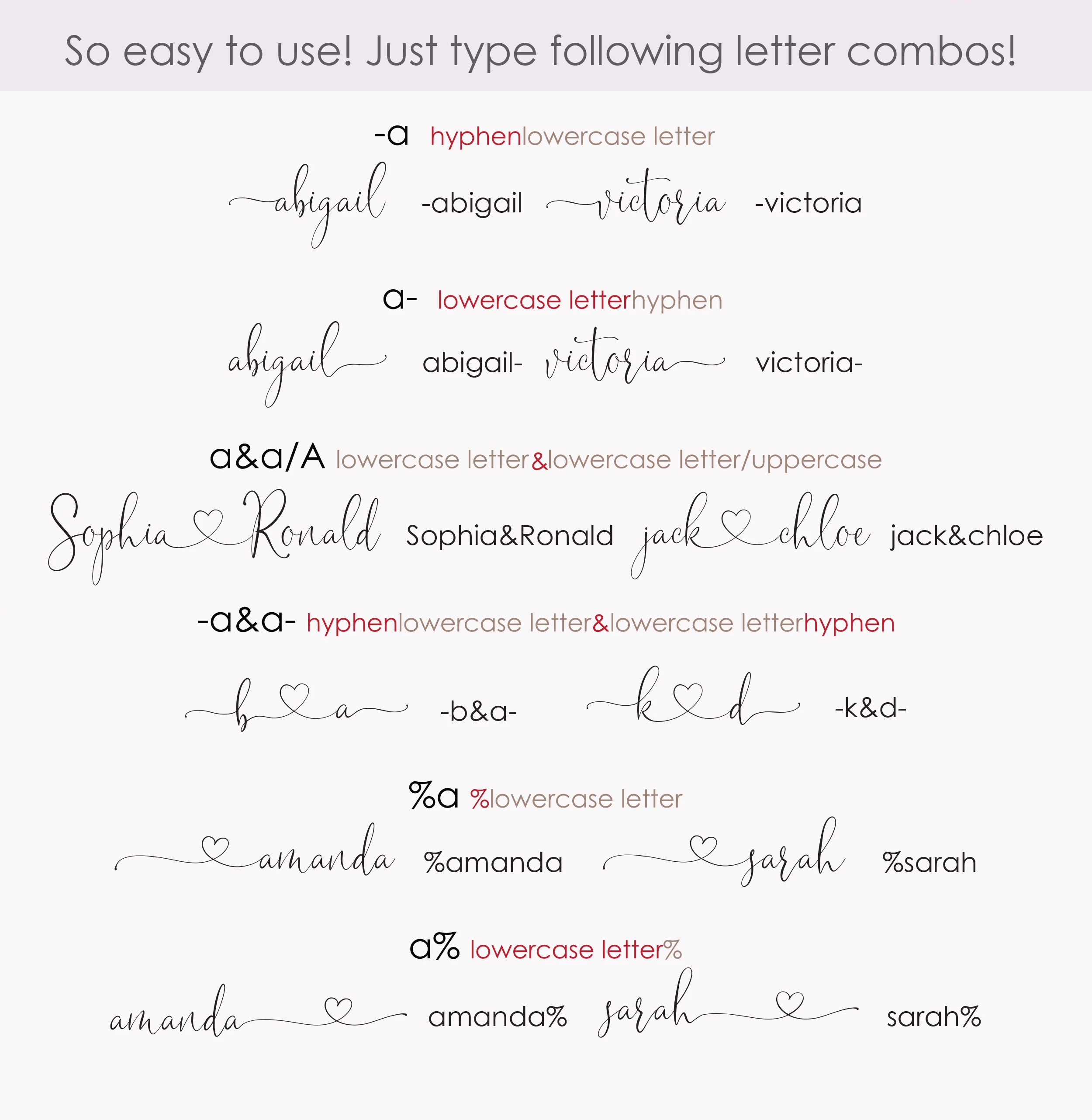 Because everything is printed to order, we cannot accept returns. If there is an issue with your order, such as damage or it's lost, we're happy to replace it at no additional cost. Incorrect information doesn't qualify as a return, as we don't change the information you enter on the print.
You can pay with PayPal, debit or credit card (Visa, MasterCard, Amex), ApplePay, or GooglePay.
Special offers and discounts, such as promotional codes, cannot be combined with any other offers or discounts. Coupons cannot be combined with anything that alters the standard retail cost of the purchase.
Depending on where you are located, your order will be processed in Euro, US Dollars, Australian Dollars, Canadian Dollars, Polish Zloty, Mexican Pesos, Brazilian Real, Singapore Dollars or UAE dirhams.
You can monitor the status of your order on the
tracking page
. To access the order information, fill out your order number and email address provided in the Checkout form.
We will print, package and send your order as soon as possible. We have printing services in the United States (Charlotte, NC), the UK, Australia, and the European Union to ensure timely delivery to all customers. The time of delivery depends on the destination and courier service in each country. Here are our shipping estimates: US: 3 – 9 Business Days Europe: 3 – 7 Business Days Canada: 3 – 9 Business Days Australia: 3 – 9 Business Days Worldwide: 10 – 21 Business Days Once your order is on its way, you will receive a confirmation email titled "Your Positive Prints order is now completed" which includes a tracking link (please look out for a "Track your order" button).
We know how important it is that your gift arrives just in time for the celebration. Holidays are a magical time and we do what we can to deliver your orders as quickly as possible. Please note that our order deadlines are subject to change.
Ireland:
14th of December
United States:
13th of December
Canada:
11th of December
United Kingdom:
18th of December
Australia:
11th of December
Europe:
12th of December
A more detailed list of order destinations:
Austria: 17th of December
France: 17th of December
Germany: 17th of December
Italy: 14th of December
Japan: 11th of December
Netherlands: 12th of December
Poland: 18th of December
Portugal: 13th of December
Spain: 13th of December
Sweden: 17th of December
Switzerland: 13th of December
If you're curious about a deadline for some other country or region, please contact us at [email protected]
That's awful, but we're here to help! If your order does not arrive within the estimated time frame, please contact us as soon as possible.
Yes, the tracking works in most countries. The tracking link is included in your shipping confirmation email (the "Track your order" button). You can also track your package on the
tracking page
.
If the order was sent to the wrong place due to our error, we will ship another and cover the cost. If it's due to your mistake, we will create a new one for you and ship it out. For that, we charge 50% of the item cost. If your order is returned to us, we will contact you as soon as possible. If the package is not damaged, we will happily reship it to a new address if you cover the shipping cost. We hold the returned packages for up to 30 days.
Sure! We accept address change requests within one business day of your purchase. If your request comes after that, we will try our best, but we can't guarantee that the address can still be changed.
We use the most efficient and damage-resistant ways to package our products to ensure compliance with local shipping requirements. For printed posters: We use different packaging depending on the size of the poster as well as the country where the item is produced and shipped to: - tube - tube with shipping roll - triangular box - rectangular box. For posters with frames: The frames come pre-packed with protected corners and film in a box with solid edges for additional protection. I-beams are used to give the package extra sturdiness. Plexiglass used in frames may also carry a protective film. This is often applied to both the front and the back of the glass. The protective foil often has a blue hue to it. These protective films can be mistaken for scratches, bubbles, or a colored cast to a print/glass. For canvases: These products are packaged with strong edges to protect the items. In addition, we wrap the item in bubble plastic/craft for additional protection.
We don't include anything else in the package, just the poster.
We can add a gift note to your order in most countries. If you're interested, you can leave a gift message in the "Order notes" box on the Checkout form. If we cannot accommodate your request, we will let you know. You can also request a gift note through email (up to 4 hours after placing your order.) We would love to send your orders in gift wrapping, but sadly, we don't have that possibility yet. We operate from over 30 printing hubs worldwide that strive to print and deliver your orders as soon as possible. We hope that we'll be able to offer gift packaging in the future.
Yes, we offer express shipping for the following destinations and more: Finland Luxemburg Norway Switzerland US If you don't see the express delivery option in the Checkout, please let us know. If you are in a big rush, we encourage you to order a digital poster – you'll receive it right after placing your order.
Shipping is always free, and we ship worldwide.