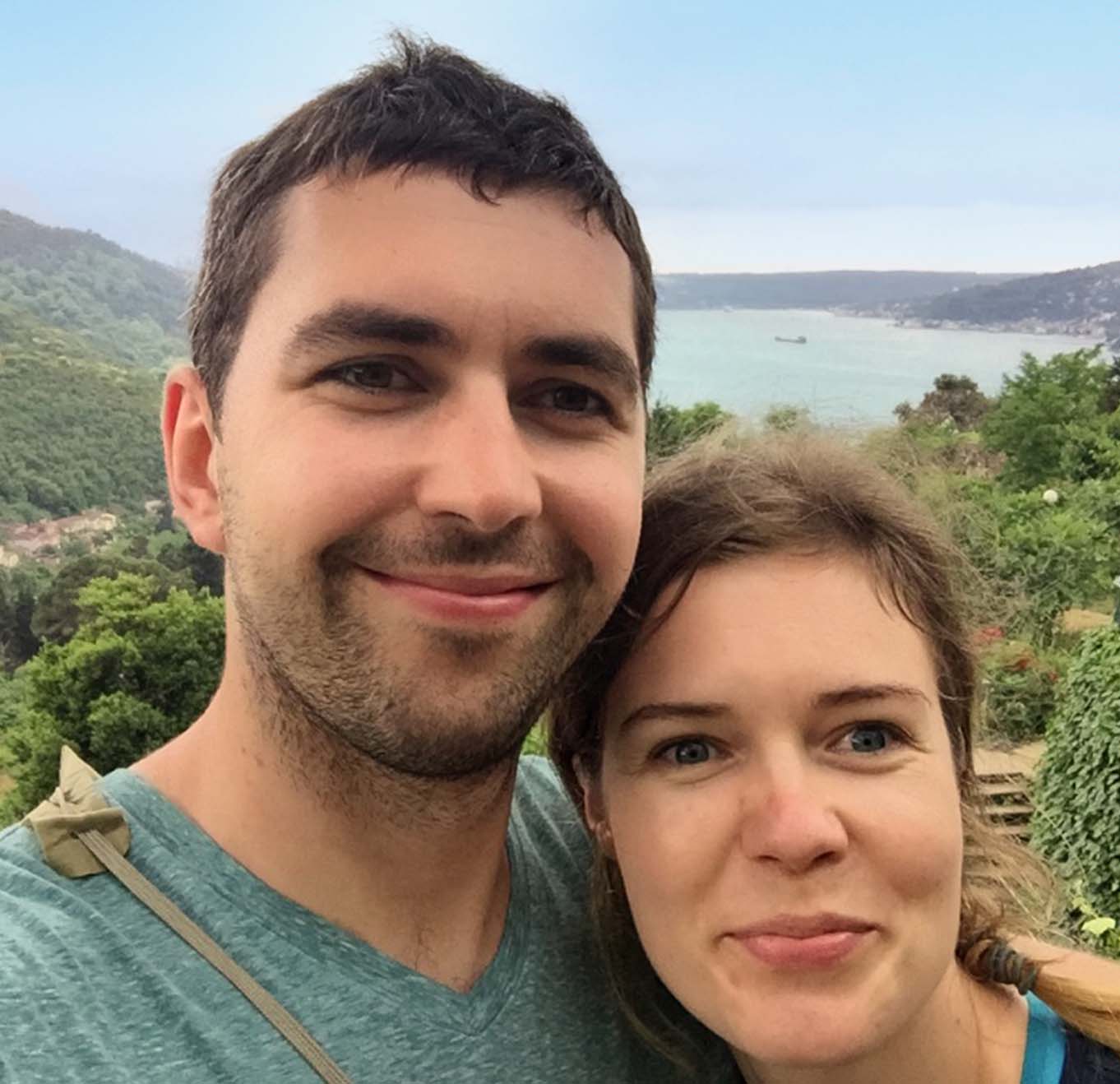 About Us
Meet the team behind Positive Prints and discover a new definition of personalized art.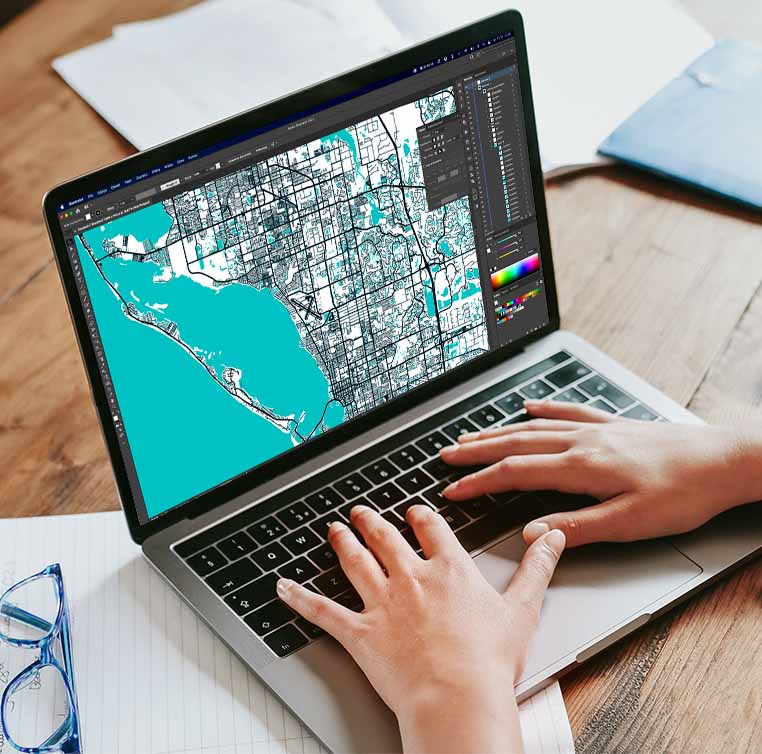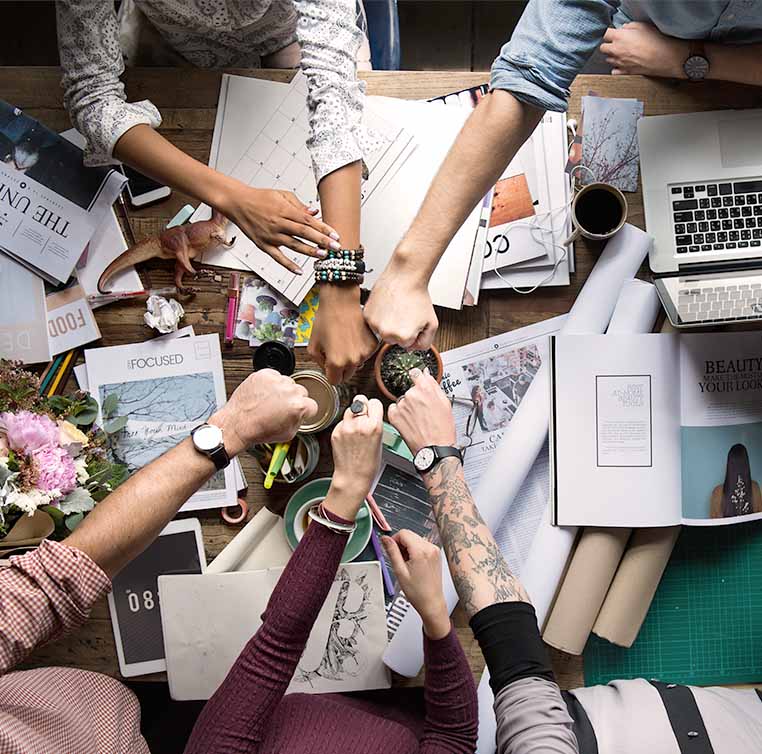 Timeline
July 2017
Our first date under the stars changed our private and professional lives forever. We ended up not only becoming a couple but also creating an idea on how to commemorate heartwarming moments with Star Map Posters.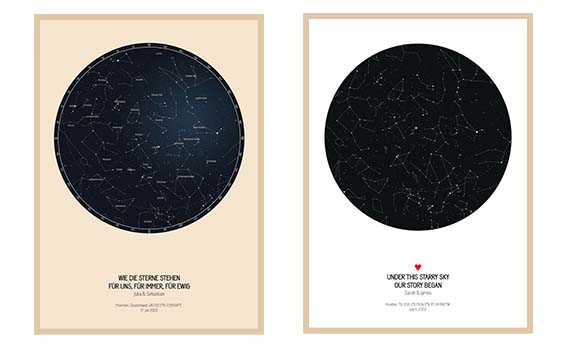 September 2019
We couldn't stop thinking about the artistry of the night sky - that's why we launched Moon Phase Poster. Our personalized moon posters recreate a moon phase of a given moment and look great hanging next to a star map poster.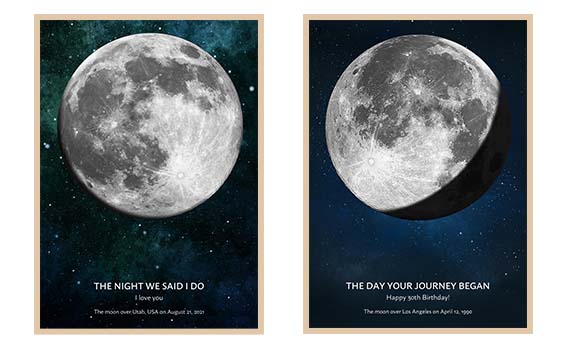 November 2019
We've always been enthusiastic travelers, with many places around the globe that are near and dear to us. Personally, we love having map prints of our favourite travel destinations hanging in our living room. Thus, the idea of Custom Map Art was born. This one is for you, fellow travelers and wanderlusters.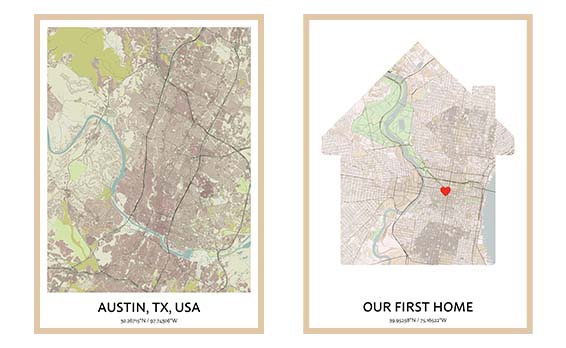 January 2020
When our second daughter was born, we started thinking about a special poster to celebrate her arrival. Our next project would be a souvenir of this amazing little person joining our happy family. The Birth Poster Baby Sketch Poster in 1:1 scale makes a perfect lifelong memory of the moment your baby came to this world.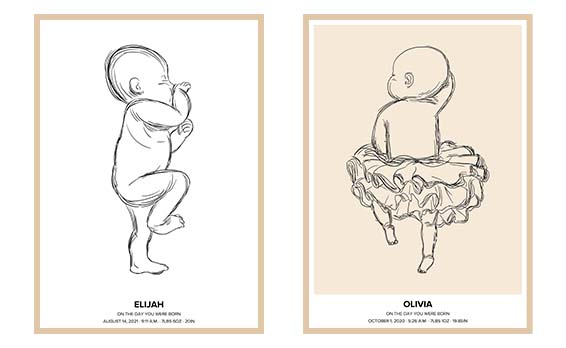 September 2021
Celebrating milestones in our relationships has always been important to us. We wanted to give something special to our friends when they were experiencing their happiest moments as a couple, from engagements to weddings to anniversaries. One evening brainstorm and a bottle of wine later, we came up with Met Engaged Married Poster.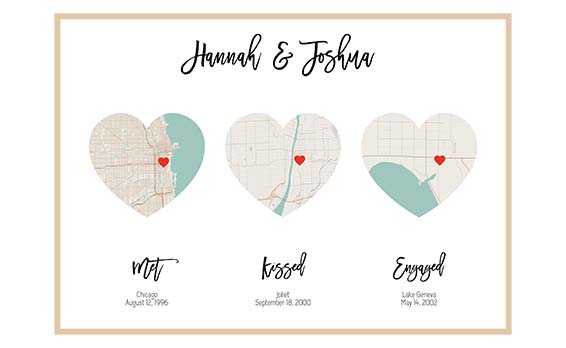 October 2021
The older we get, the more minimalistic we become. Creating our latest Coordinates Art was a piece of cake. We've dreamt about something not so straightforward, something that makes people curious.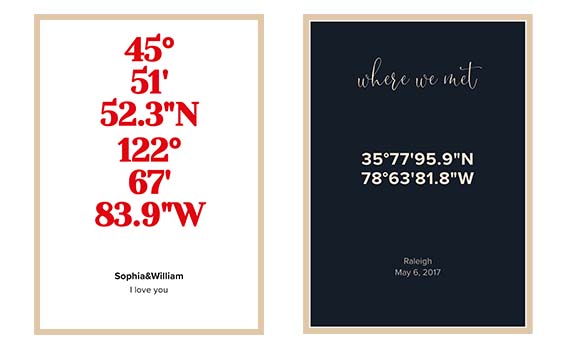 Hast du keine Antwort
auf deine Frage gefunden?