Moving to a new house can be very exciting and tiring at the same time for the movers. And of course, when your family members or friends move to a new house, you should expect a lovely housewarming party coming your way. Naturally, a housewarming party requires gifts that will help the couple feel more at home! To save you from the struggle of finding something special for them, we have prepared a list of the best housewarming gifts. Let's check them out.
Best housewarming gifts for couples
1. Our First Home Map
Is it the couple's first house together? Don't forget to make it memorable by giving them their Our First Home Map so they can cherish this forever. A framed map will be perfect for the walls of their new home.
---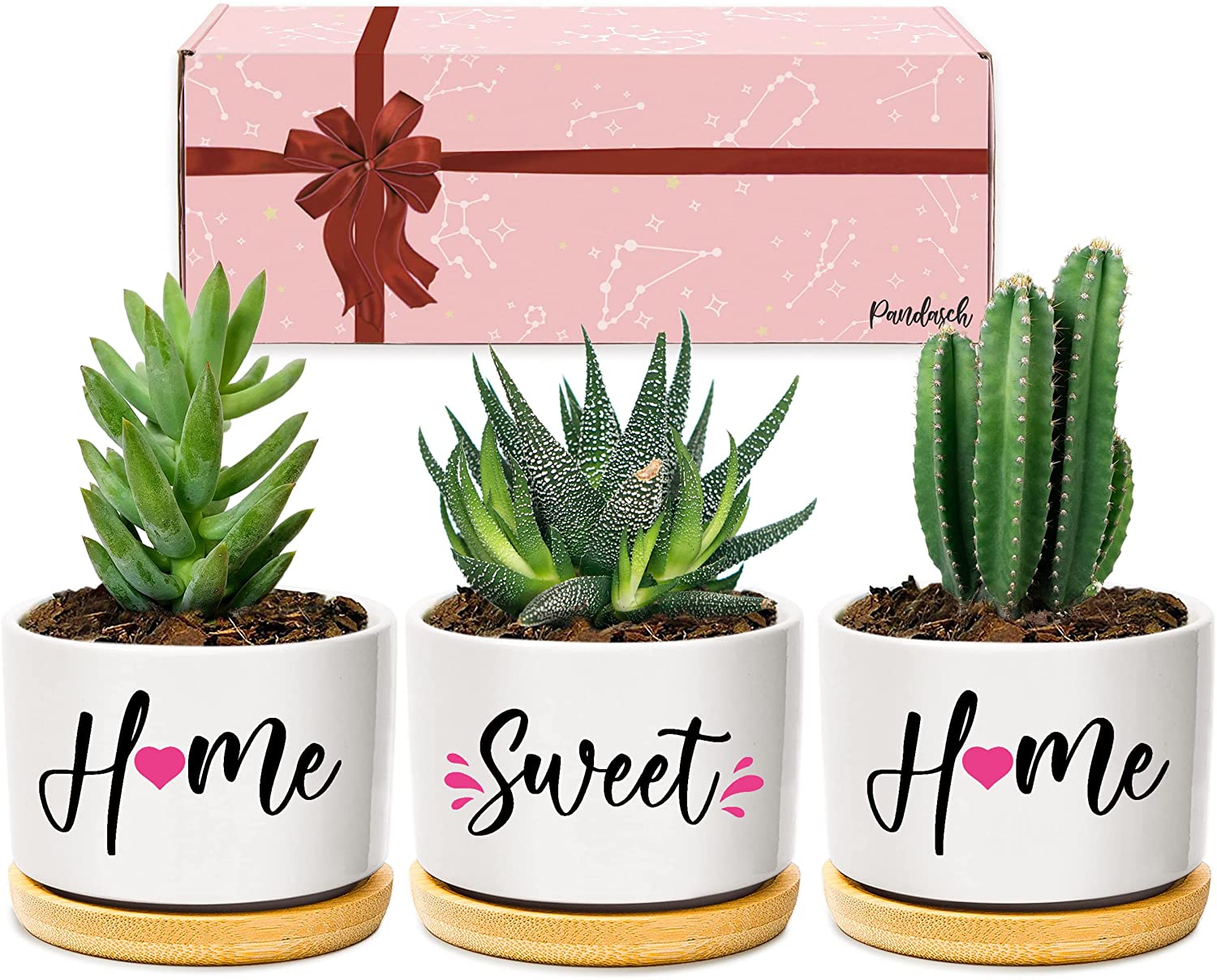 2. Home Sweet Home Ceramic Pots
Every house needs a green touch that will bring it closer to nature. And what could be better than small plants in cute ceramic pots? They're a sweet gift that will fit any décor. The pots also come with minimalist bamboo trays that prevent water damage. Just imagine how cute the plants will look in these tiny pots!
---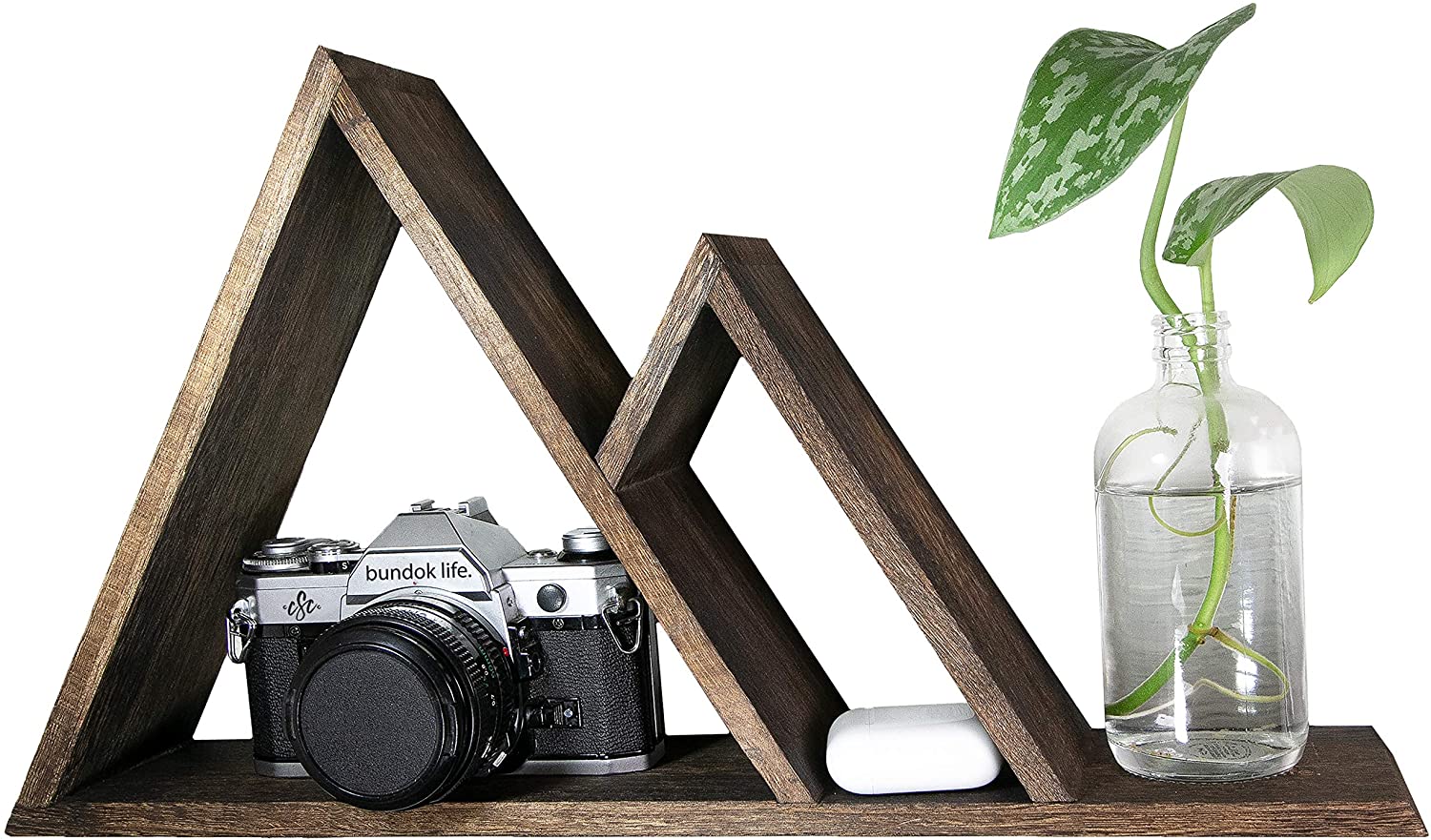 3. Mountain Shelf
A mountain bookshelf with a magnetic key holder will be a great choice for the housewarming gift. It will be a perfect addition to a nature-themed bedroom or a minimalist entrance room. It's both aesthetically pleasing and useful and can display the most prized possession of your loved ones.
---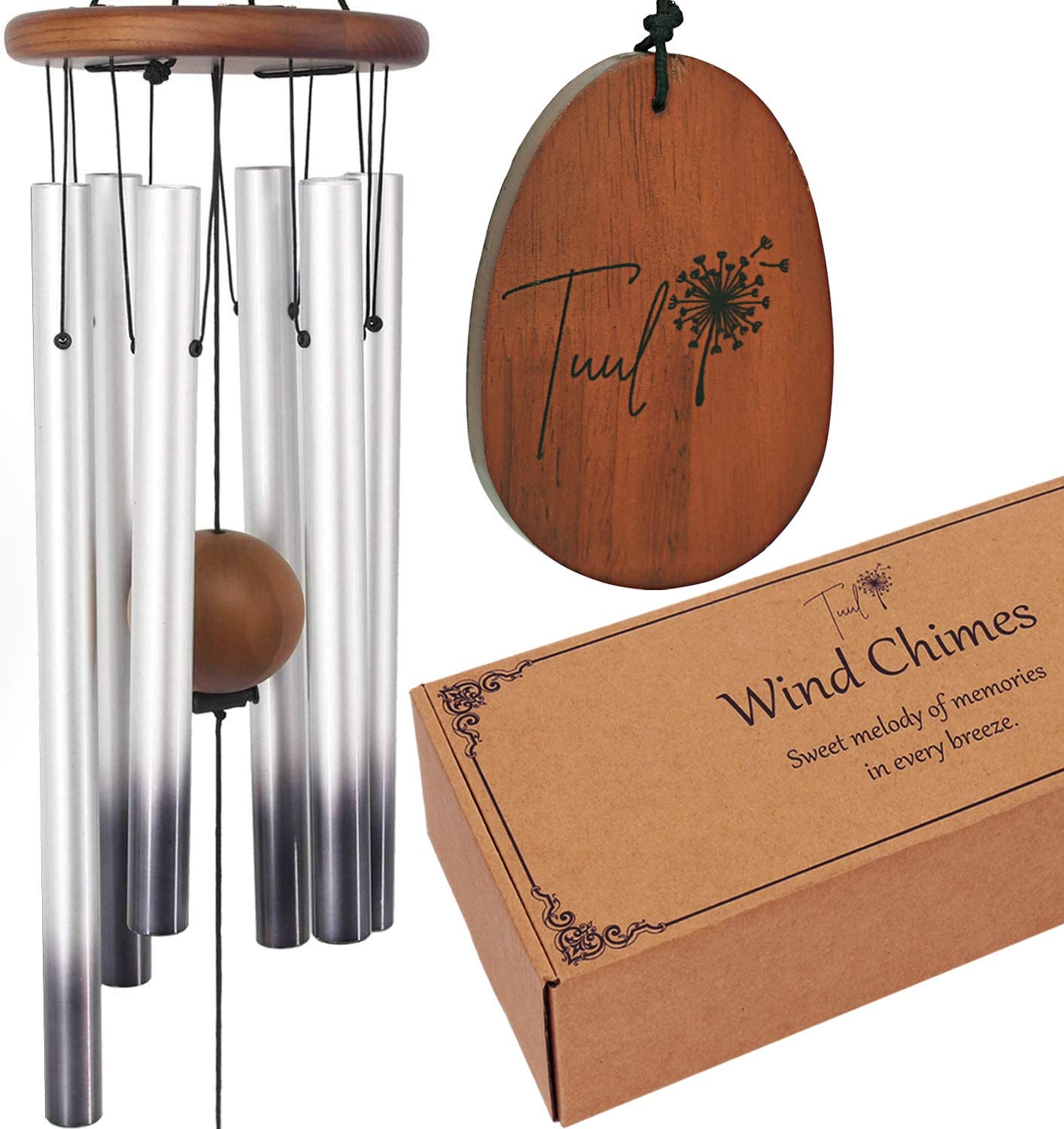 4. Tuul Wind Chimes
According to Feng Shui, wind chimes attract positive energy and suppress bad luck. There is no harm in believing in good omens. If you want to wish good luck to your friends who just bought a new home, these wind chimes will do the trick. The dark wood colour of the wind chimes makes them more elegant and introduces a homey vibe. Their soothing tones provide a pleasant background melody.
---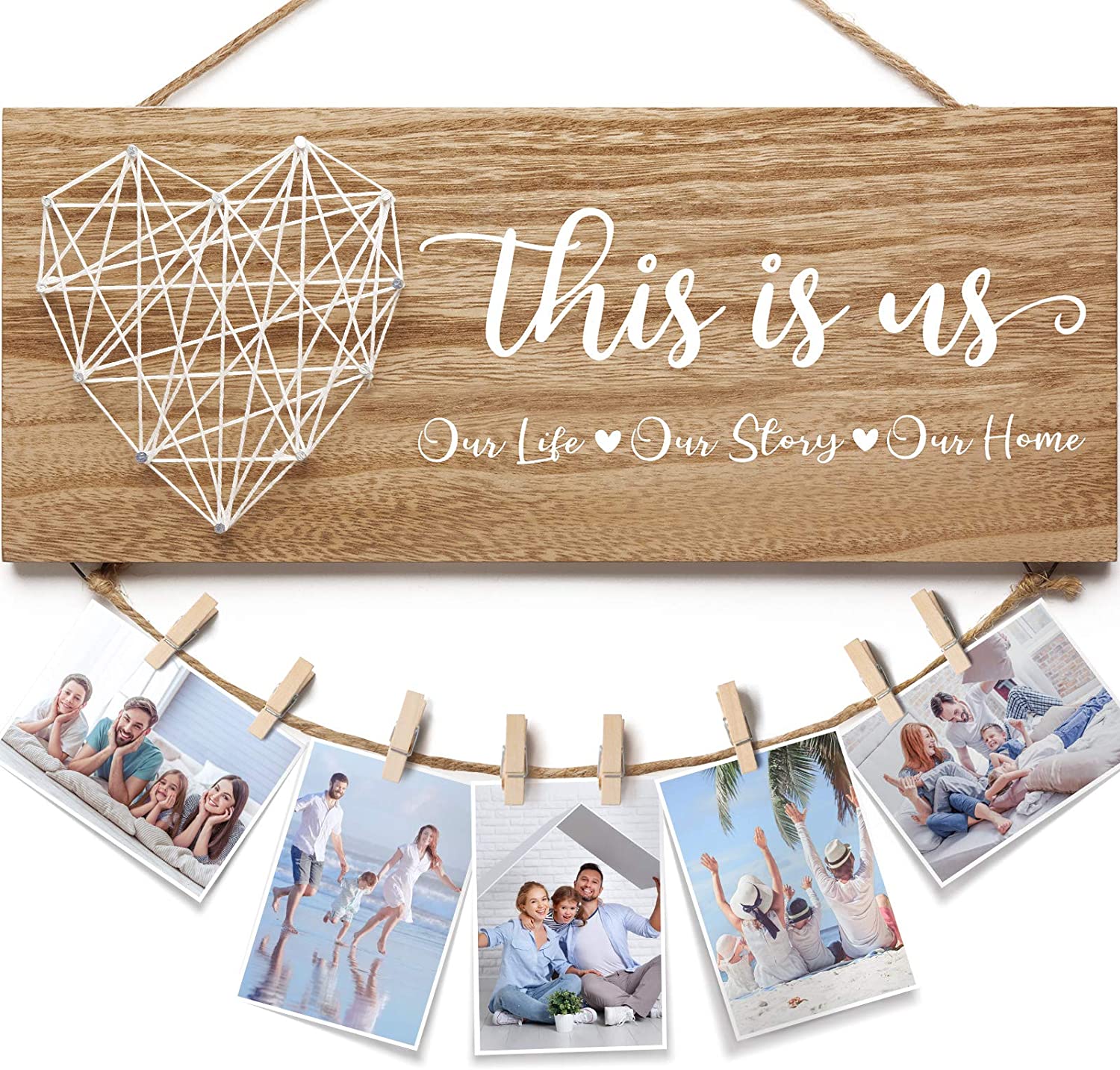 5. This Is Us Family Picture Frame
Family is the beating heart of every house. A new home can feel empty at first but in a matter of weeks, it will be filled with precious memories. "This is us" family picture frame will give those close to you something they can cherish together. They don't have to be fans of the famous TV series, but if they are, they will appreciate this gift even more.
---
6. Home Coordinates Sign – Housewarming Gift Ideas For Couples
No matter what kind of day you've had or what life throws your way, there's nothing like home to set it all right again. Home is a special place, one that means something unique to every person. That's why our custom Home Coordinates signs are a favorite part of our collection.
---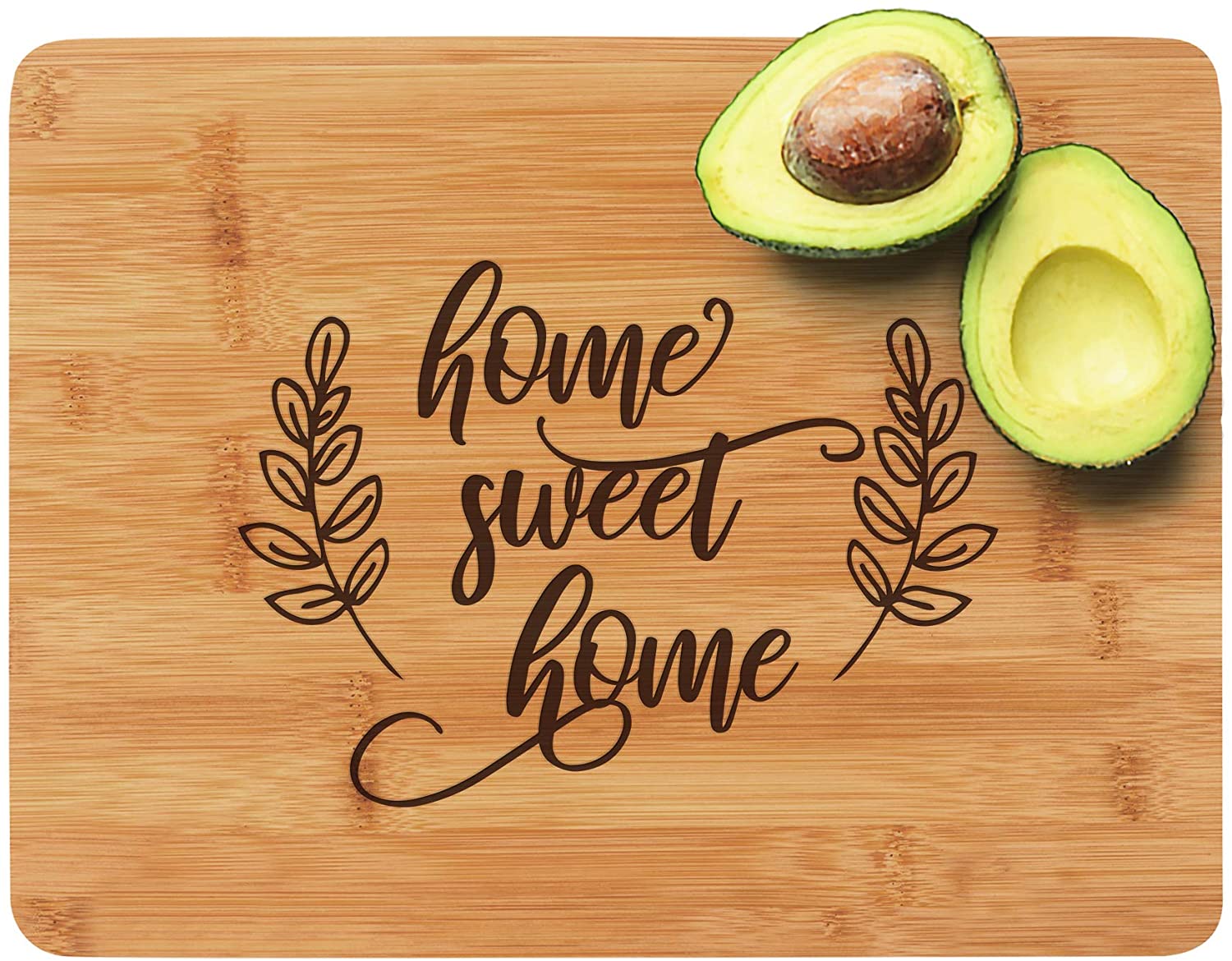 7. Engraved Cutting Board
Do your friends like to cook? Would you like to give them something thoughtful yet practical and necessary for the house? We've got you covered with this engraved cutting board. It's made of bamboo wood, which makes it far more eco-friendly and durable than regular cutting boards.
---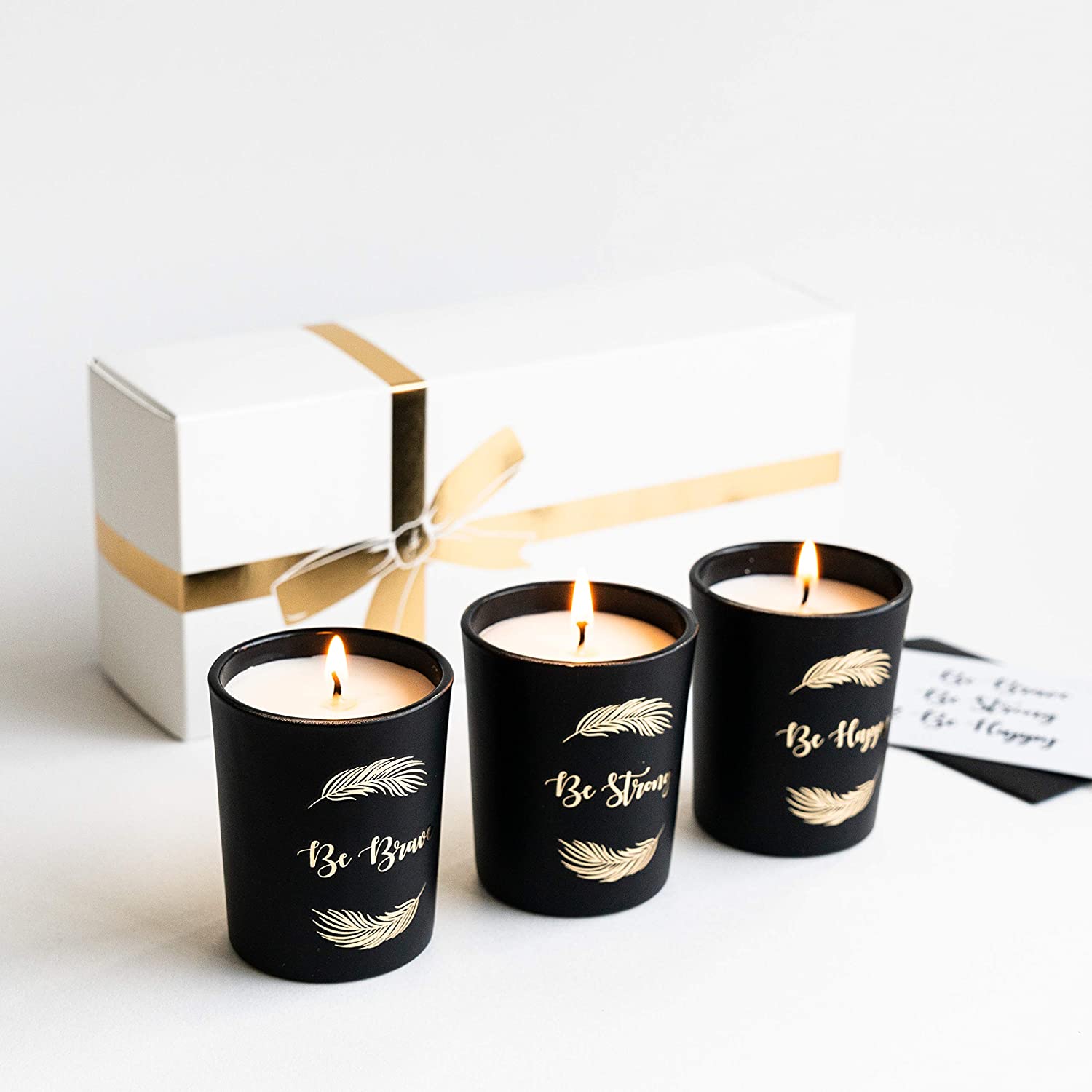 8. Scented Candle Gift Set
What better way to relax than by the gentle flames of scented candles? This gift set offers a handpicked selection of fresh, floral, and stress-relieving scents. These candles are encased in a white and gold box with a greeting card and an envelope for you to write your personalized message. Plus, the romantic mood and ambiance they create are perfect for young couples.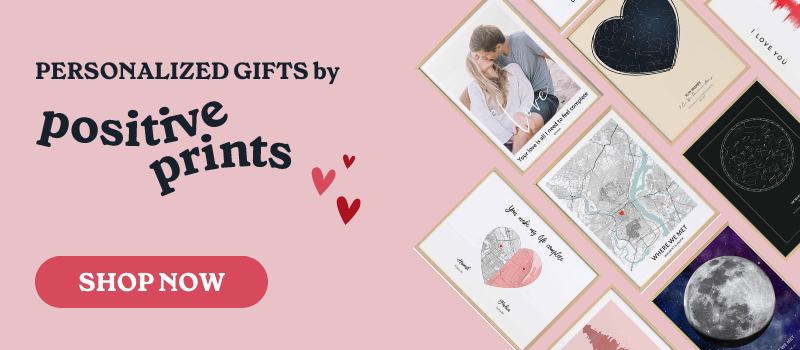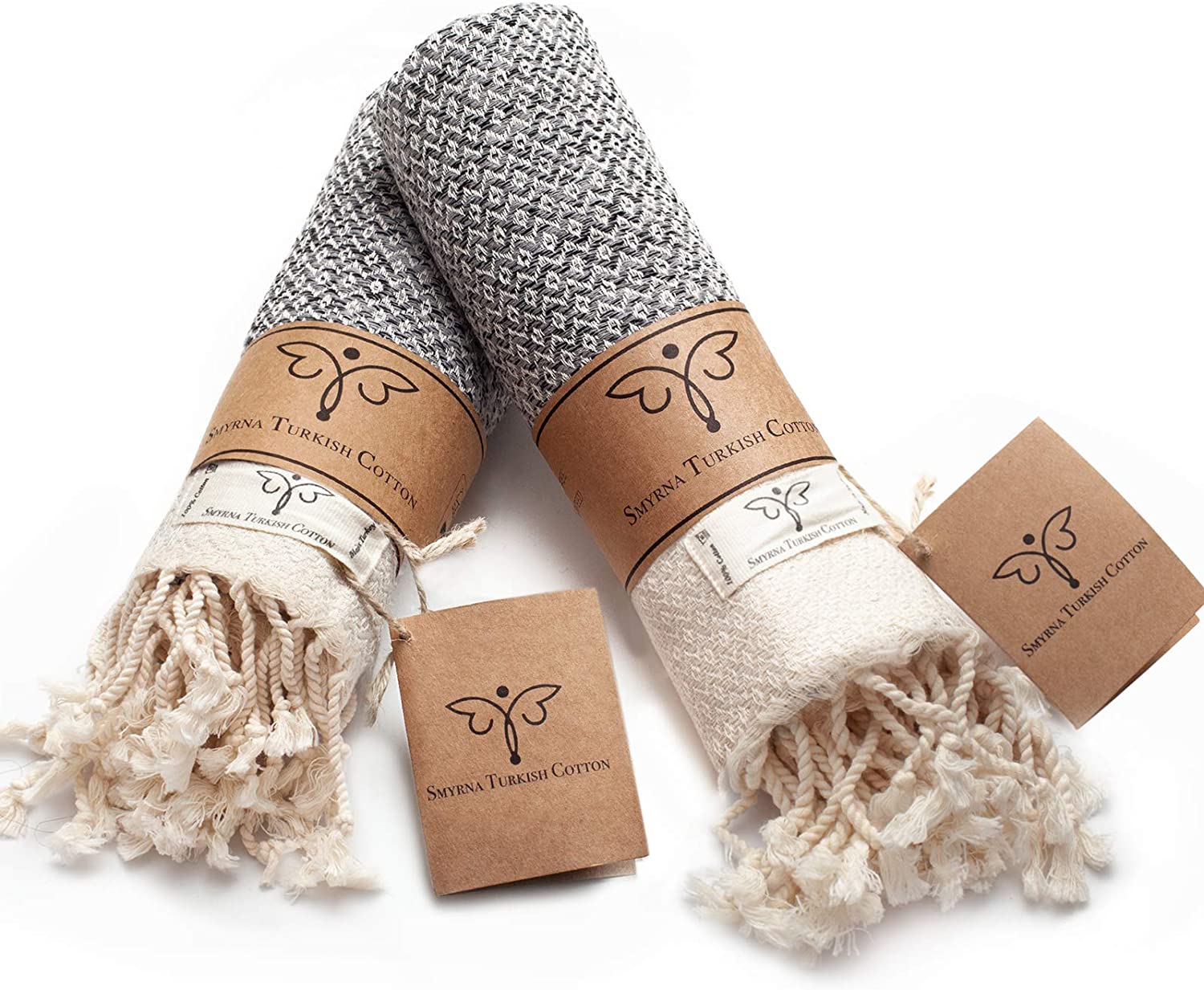 9. Original Turkish Hand Towels Set
These Turkish hand towels are hard to ignore because of their impeccable quality. Who wouldn't enjoy such softness and gentleness on their face or hands? These towels are gorgeous and will be a good fit for any bathroom or kitchen.
---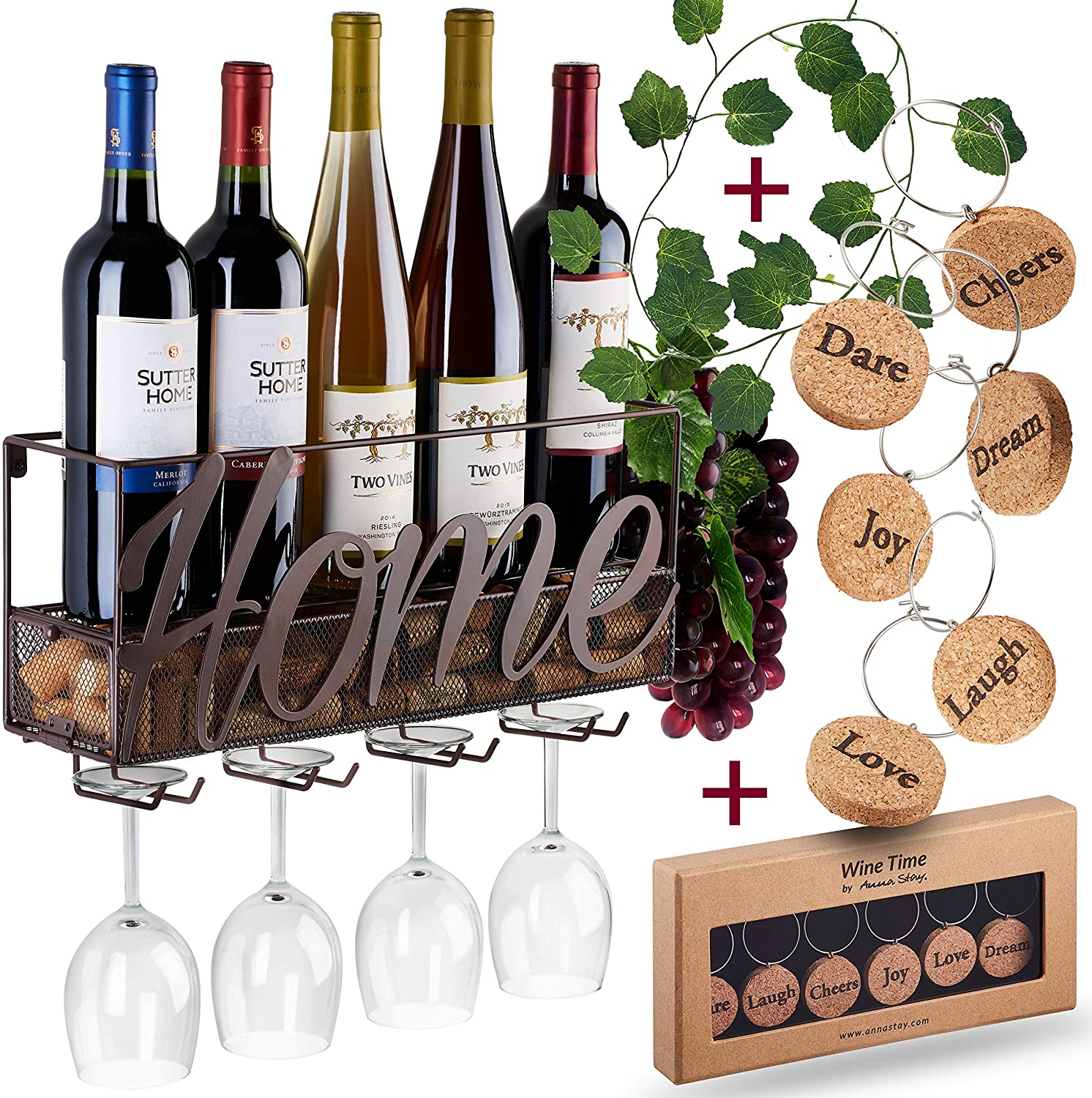 10. Wall-Mounted Wine Rack
Your friends just moved in and are planning a romantic evening at home, listening to music in their armchairs with wine glasses in their hands? Well, this unique wine rack will be a smart choice for their date nights. It also comes equipped with a cork tray and four wine glass holders.
---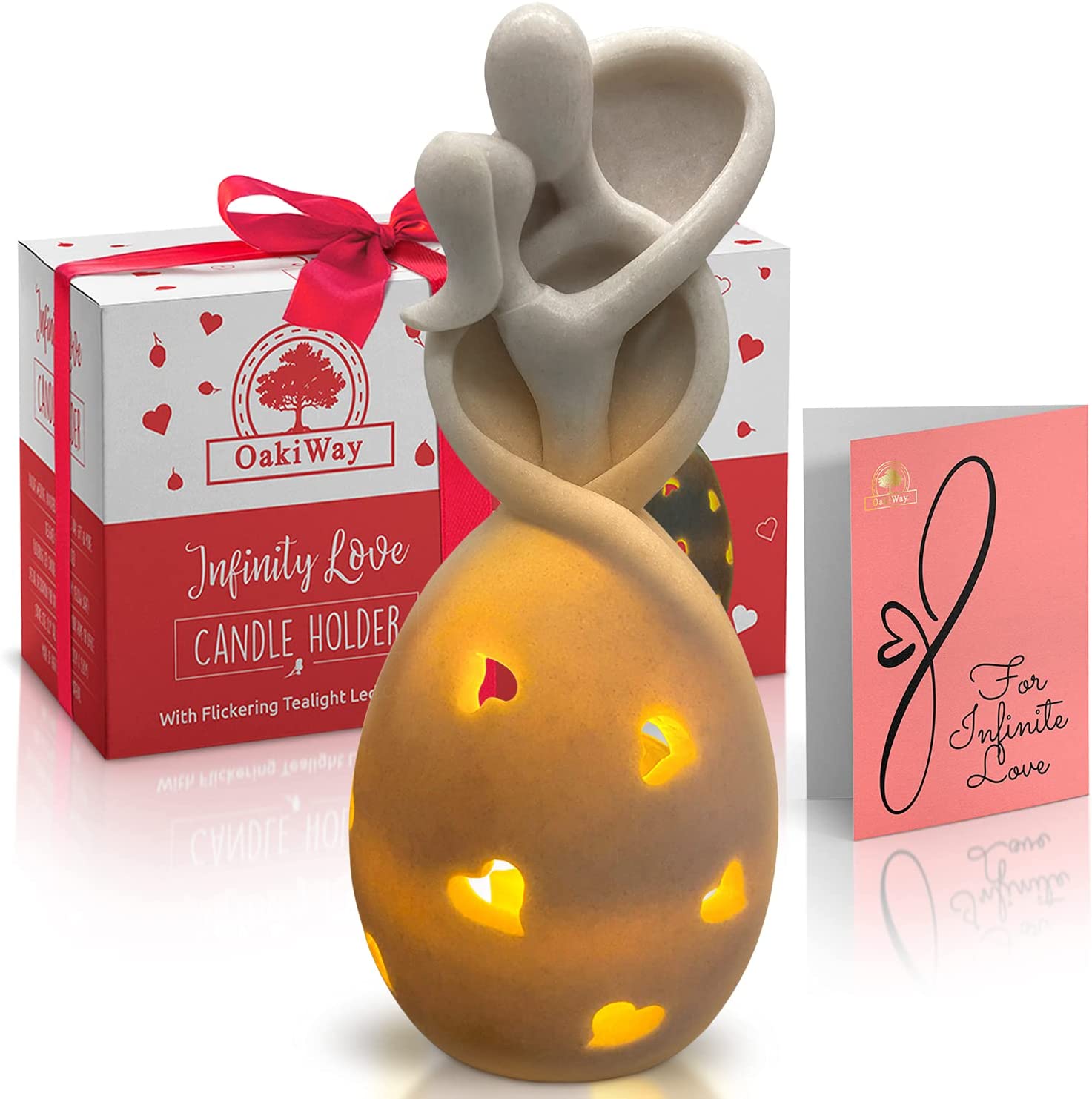 11. Infinity Love Candle Holder Statue
Why not give them something that will keep the spark of their romance alive? The infinity Love Candle Holder is a glamorous side table decoration piece. The romantic statue will make sure that the love between the couple lasts forever.
---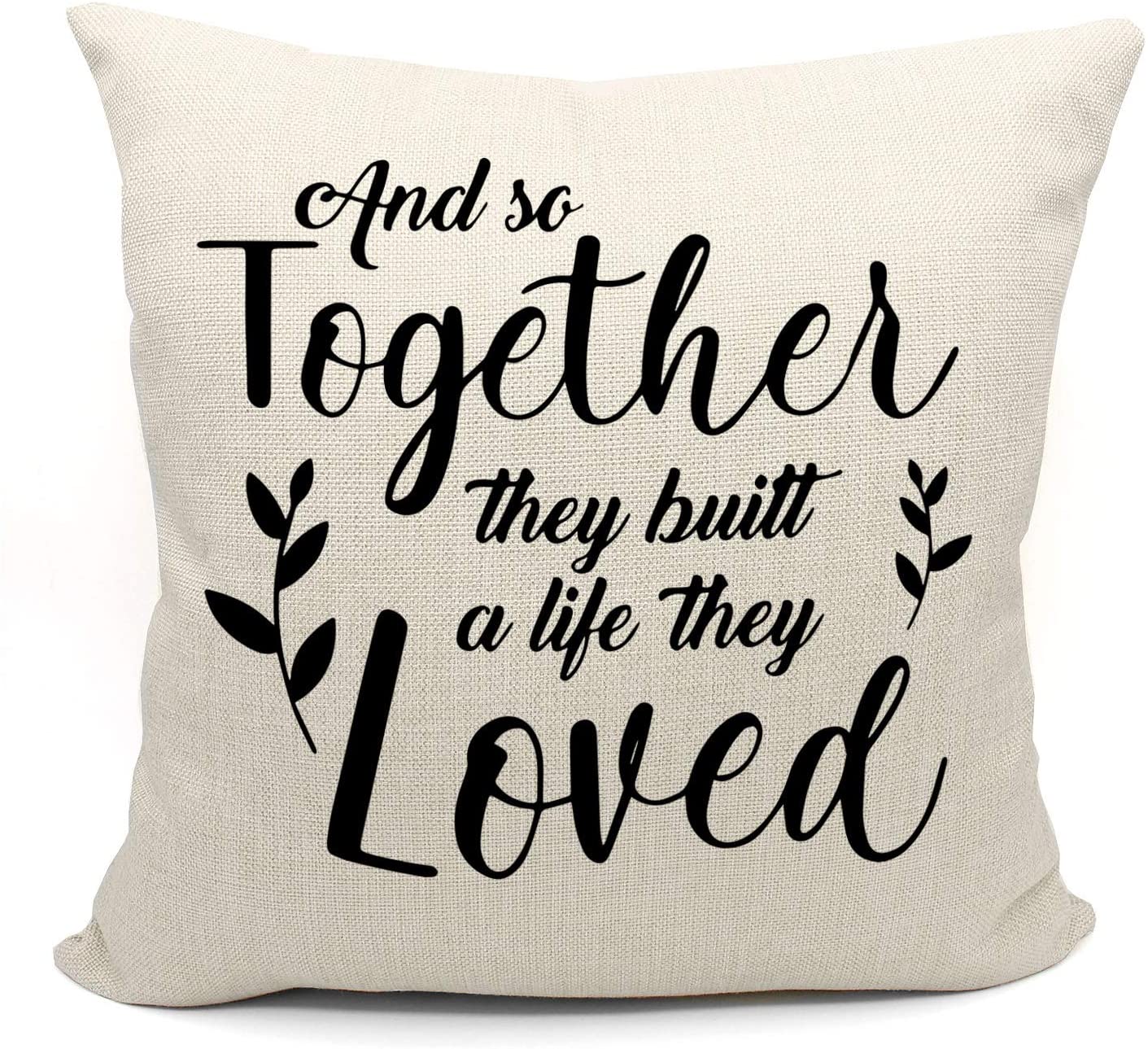 12. Together Pillow Case – Housewarming Gift Ideas For Couples
The quote on the pillowcase makes it a perfect gift for any housewarming party. It lightens up the room and makes you smile anytime you look at the sofa or bed it's placed on.
---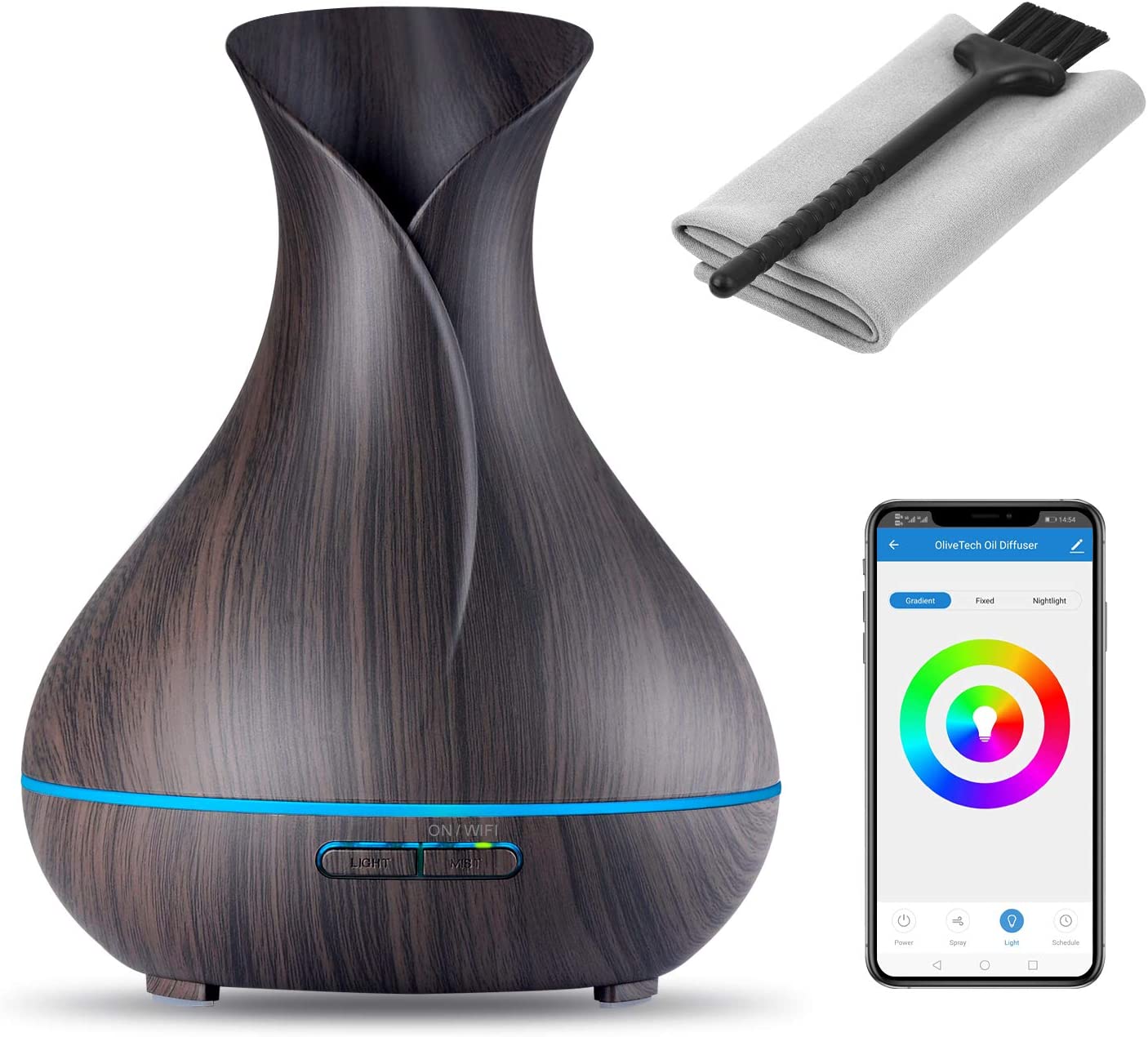 13. Essential Oil Diffuser
Packing, moving, unpacking… We all know how exhausting that is! Want to provide the couple with a way to relax? Well, this essential oil diffuser would work great for that. It is proven that aromatherapy relieves anxiety and makes the environment more relaxing and calm. The simple design blends perfectly with every type of décor.
---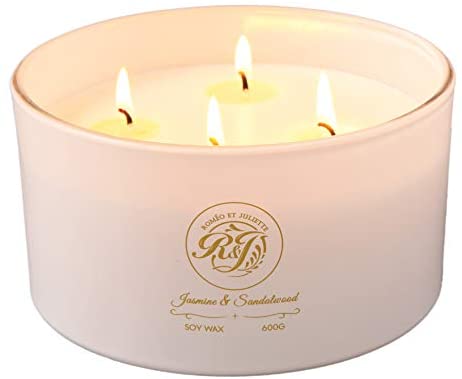 14. Jasmine and Sandalwood Scented Candle
The combination of jasmine and sandalwood proves to be very soothing and works as an antidepressant for many people. Take care of your friends because they have worked hard to shift into a new house. Gift them something to soothe and relax their minds.
---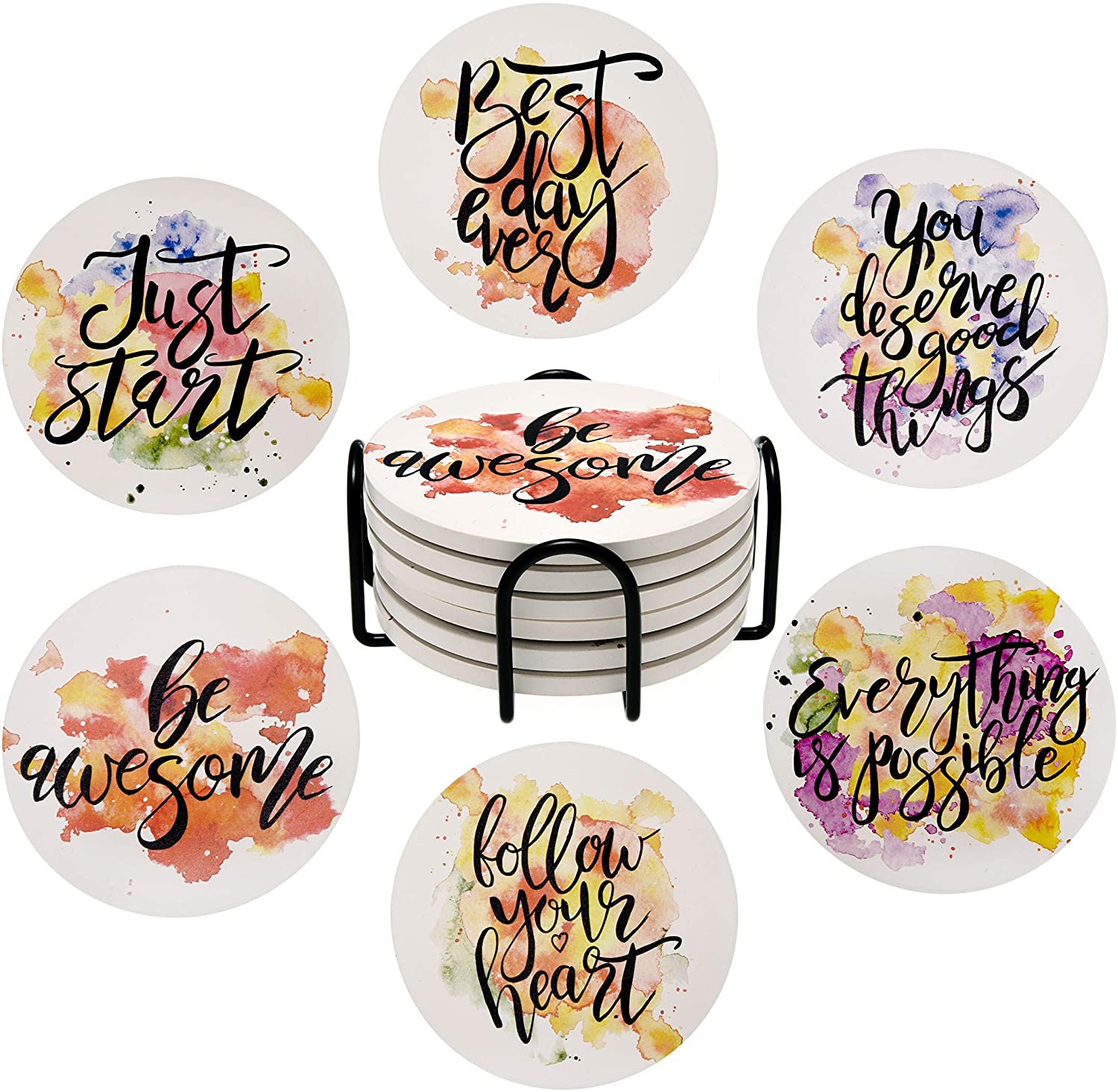 15. Absorbent Drink Coasters
New furniture can make anybody anxious, especially if they have children: hot or iced drinks leave ugly stains on tabletops. These drink coasters will let the furniture stay young and happy for a long time. Their cork base makes sure the coasters don't scratch any surfaces. It's hard to say no to them with these motivational quotes!
---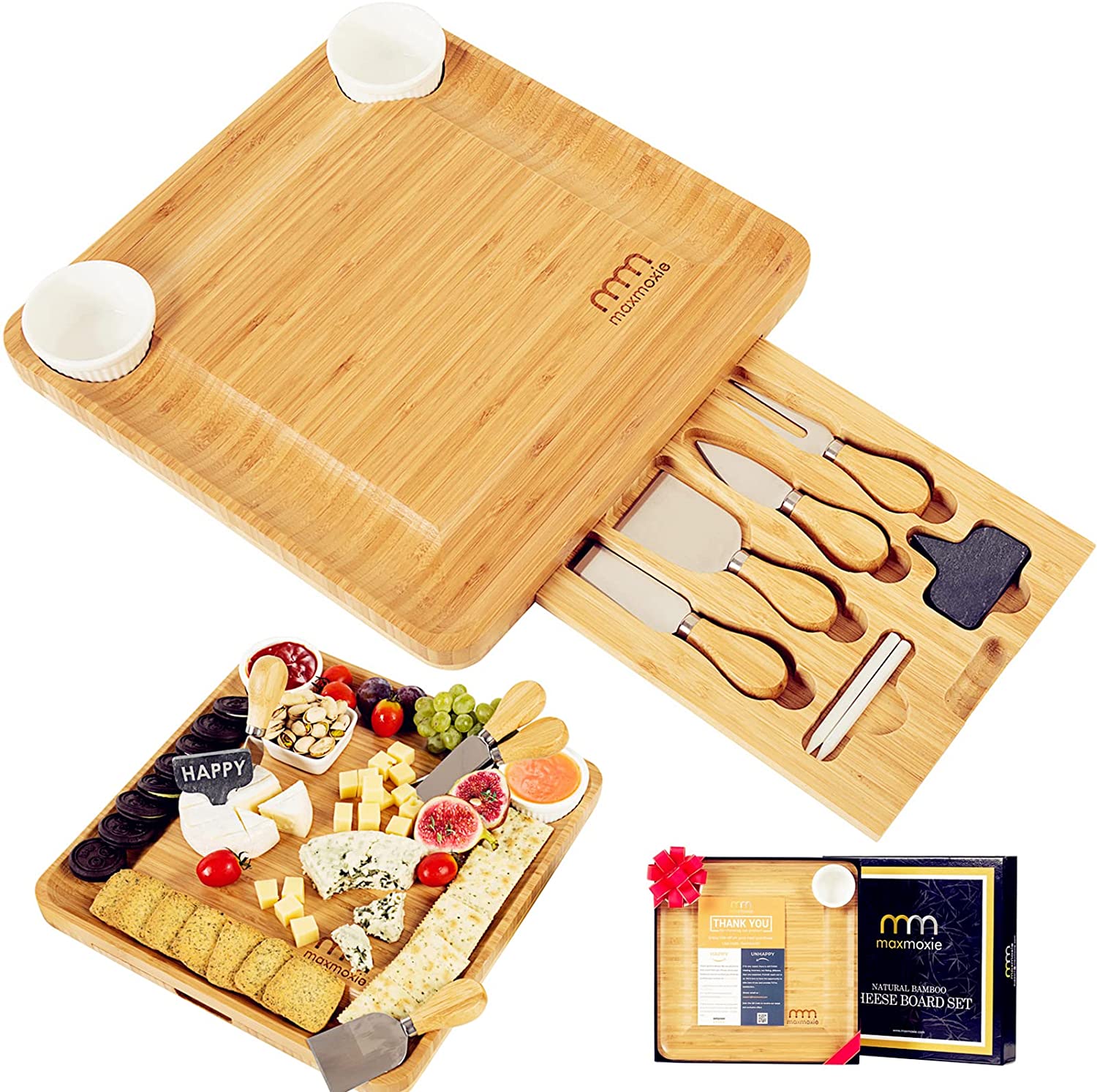 16. Cheese Board and Cutlery Set
This cheese board and cutlery set will be a perfect choice for a sophisticated Sunday brunch. It's a delightful item and everyone will be impressed when your friends host a party with this cheese board.
---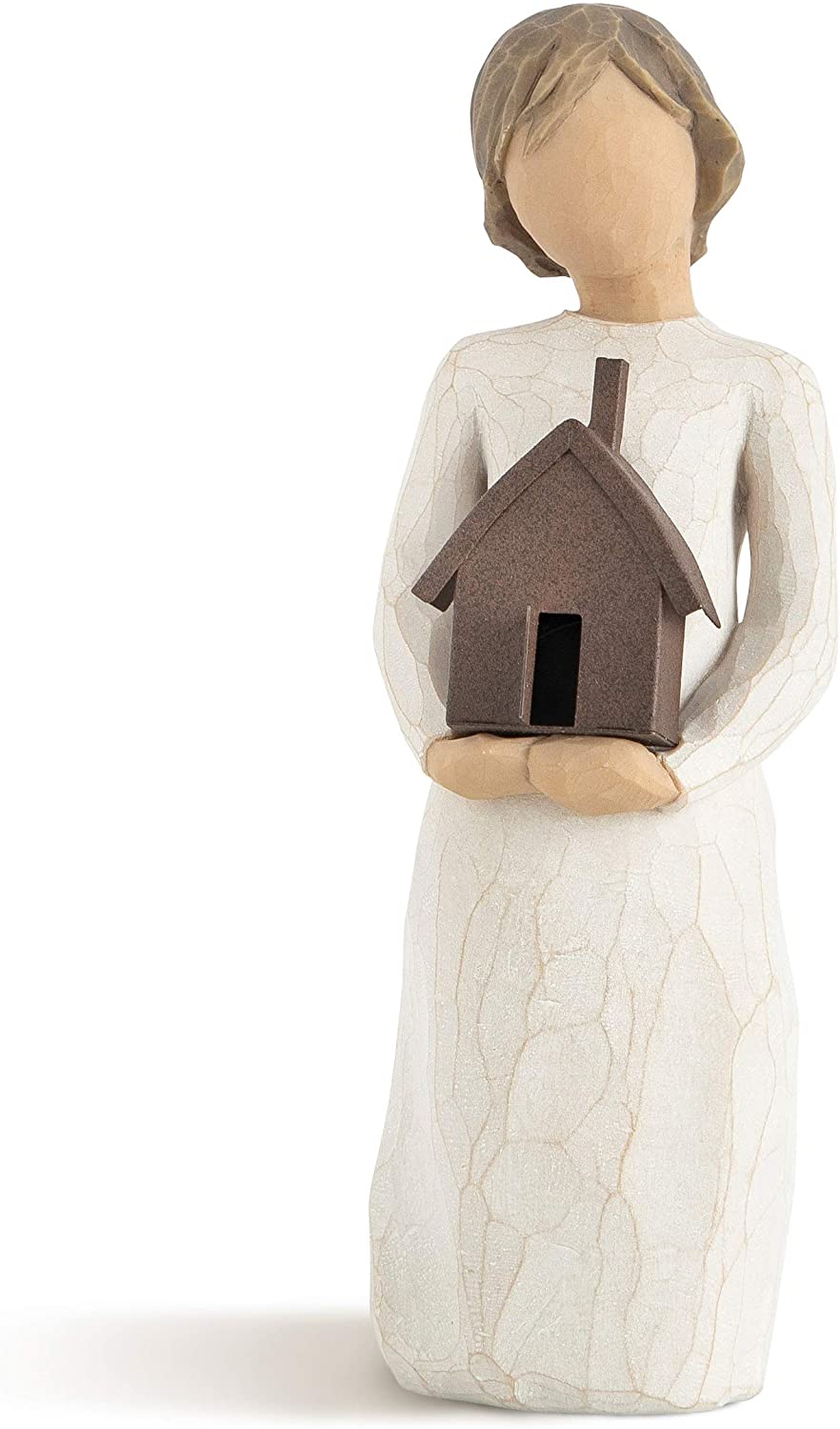 17. Sculpted Hand-Painted Figure
"Mi casa es su casa, My house is your house". Isn't this a valuable message for anyone visiting the house? Your friends can display this figure in the hall to make their guests feel welcome.
---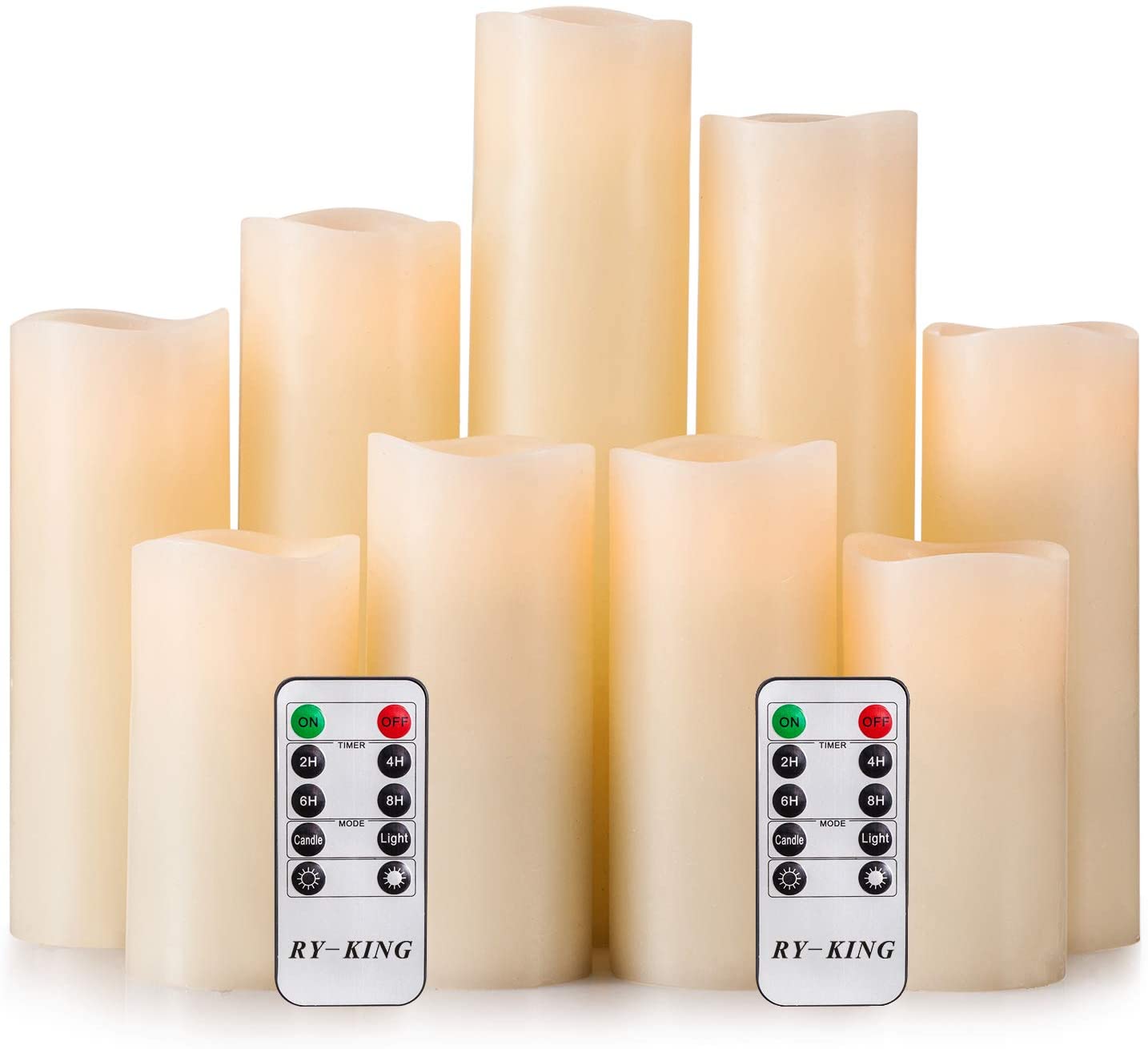 18. Flameless Battery Operated Candles
How to create an ambiance when children or pets make candles too dangerous? These flameless LED candles are perfectly safe and look incredibly realistic. Your friends won't have to worry about fire-related accidents ever again.
---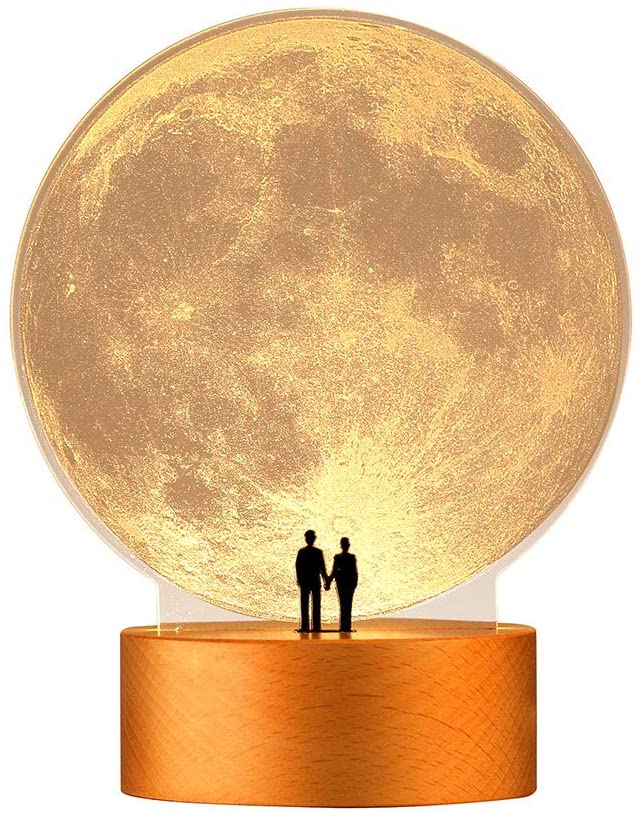 19. Moon Night Light
Who doesn't dream about a romantic date by the moonlight… With this stunning moon lamp, every evening can be special. It can be used as a nightside table lamp that will always remind the couple about their best dates. What better way to make them feel at home?
---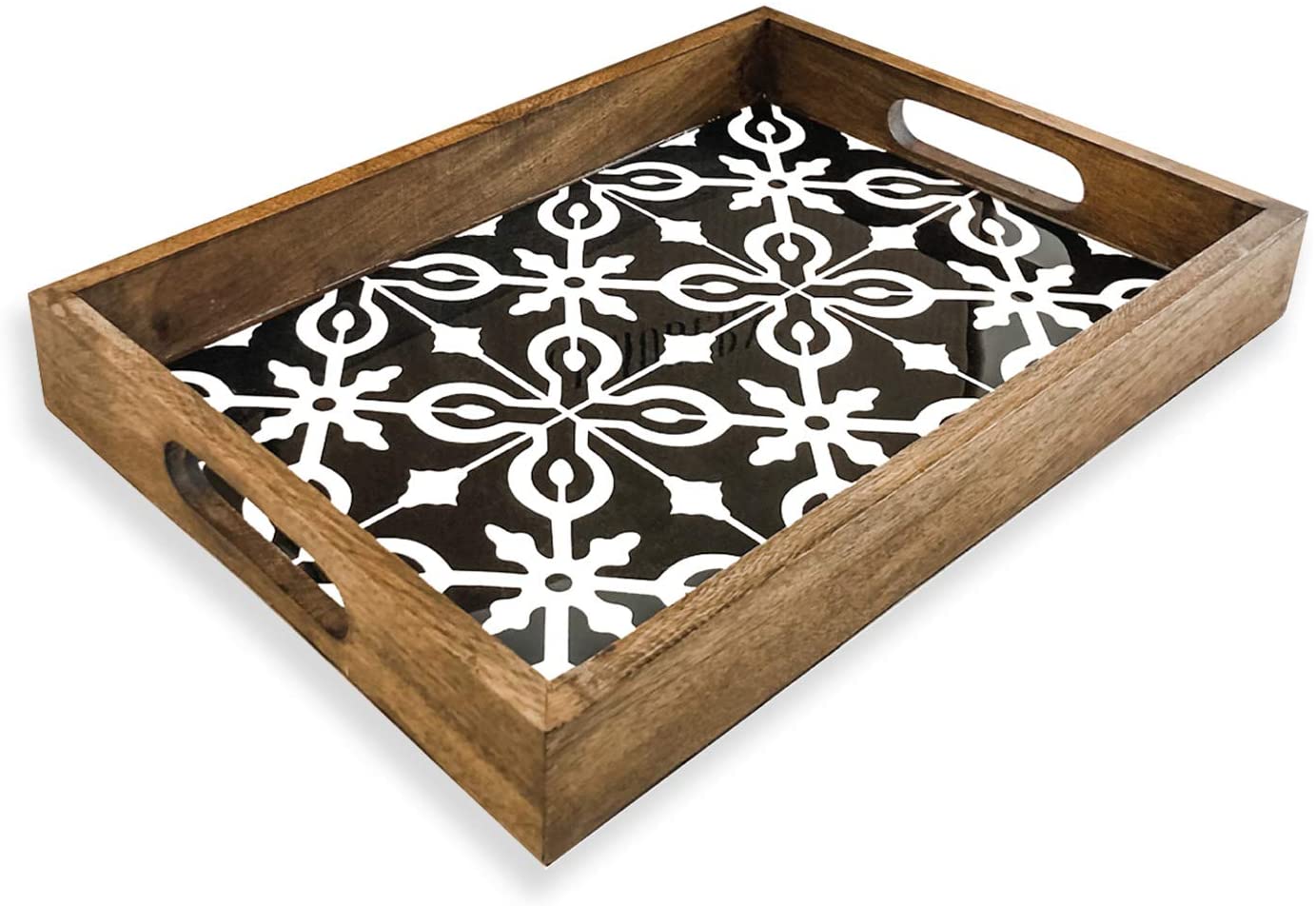 20. Coffee Table Tray – Housewarming Gift Ideas For Couples
Searching for a gift for coffee lovers? Or just sleepyheads that can't get out of bed until noon? This beautiful coffee table tray will be perfect for breakfasts in bed and cosy winter nights with hot chocolate or tea.
---
Housewarming gifts for married couple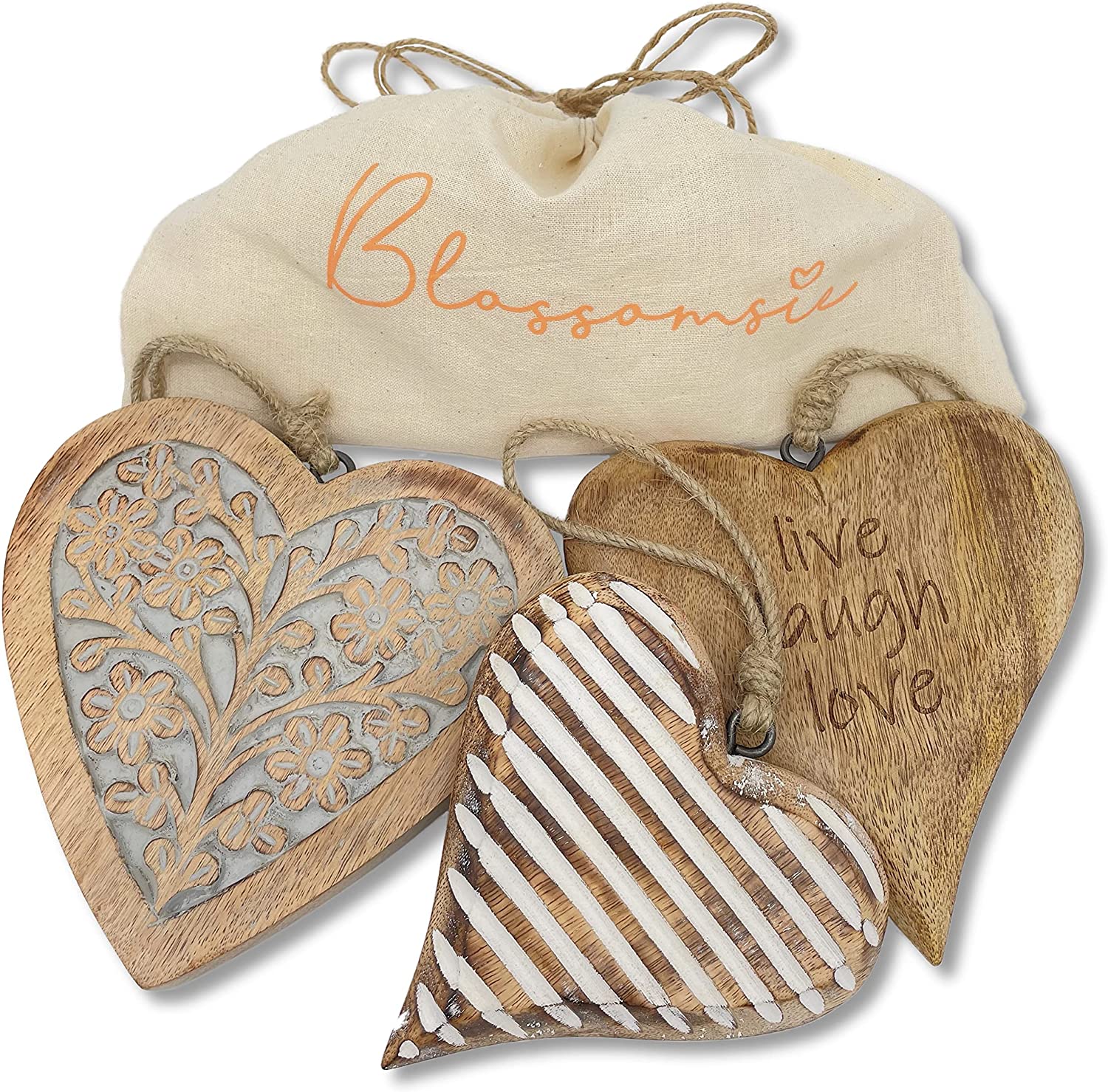 21. Wooden Heart Wall Decor
These bewitching rustic wooden hearts add warmth to the house and give off positive vibes. A safe choice for any new house. In just one word: lovely!
---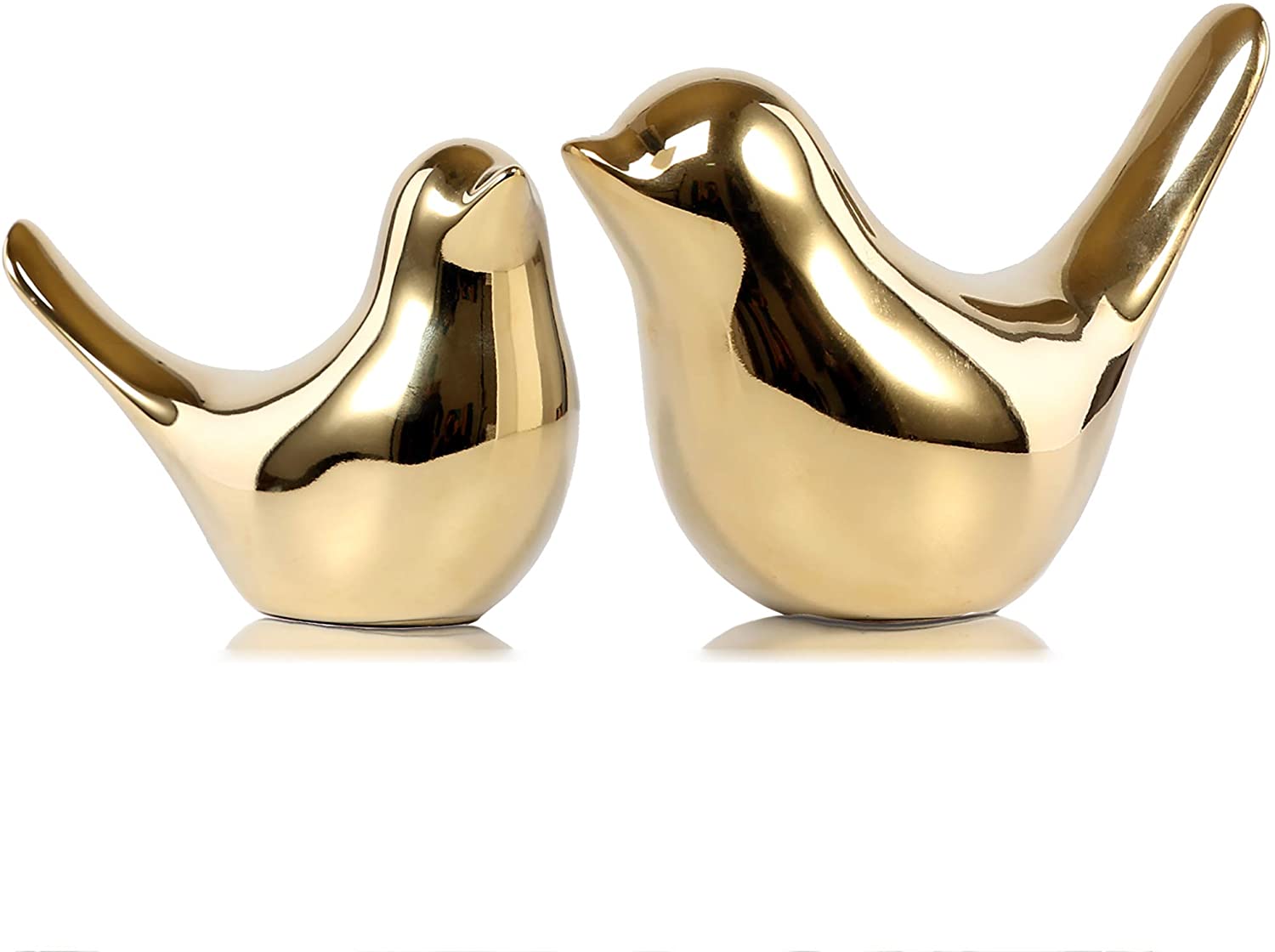 22. Small Animal Statues
A cute, golden pair of birds for the happy lovebirds. These animal ornaments can bring up the game of any boring bookshelf or mantelpiece. It's a marvellous decoration that sends the message of love and peace.
---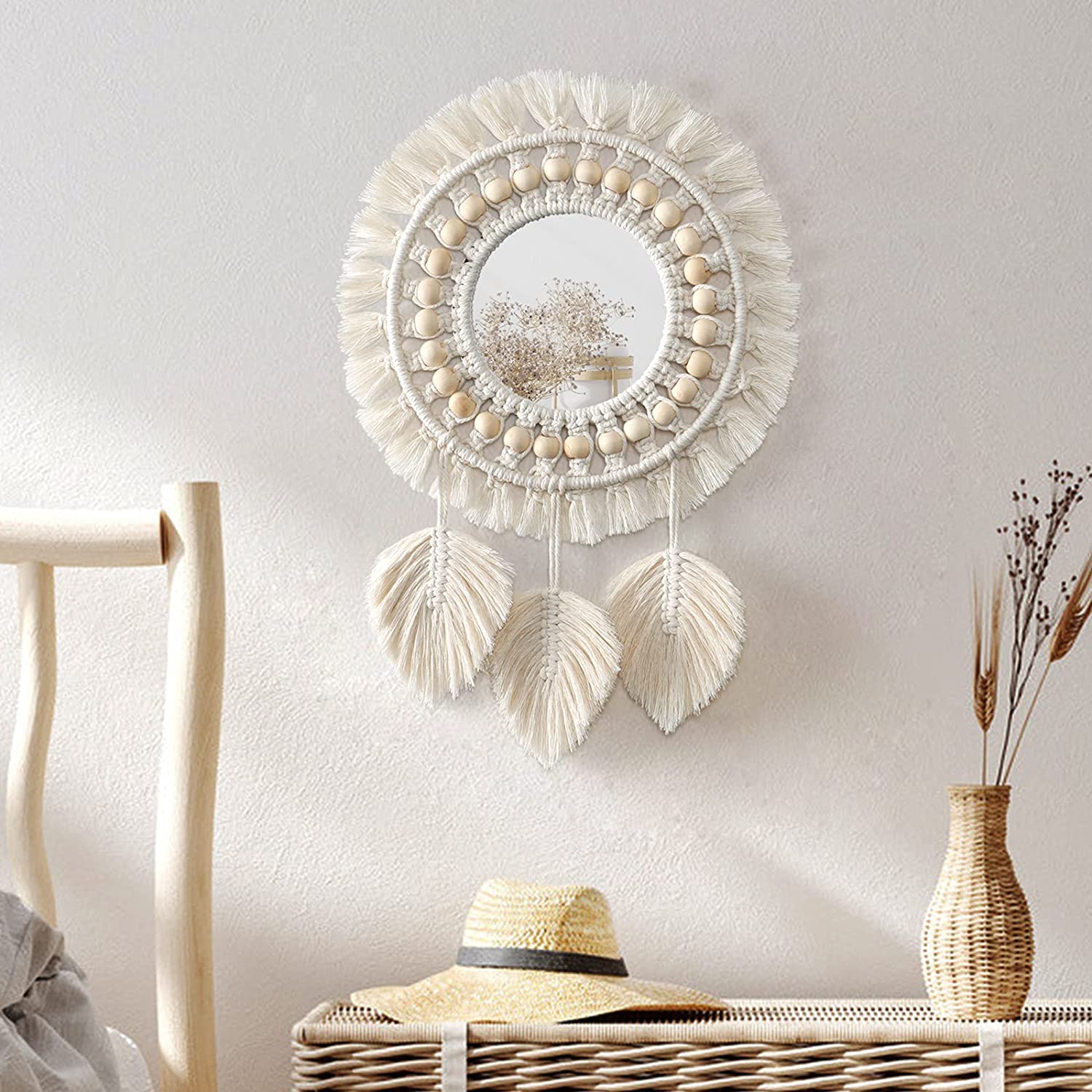 23. Mirror-Boho Macrame
This artsy bohemian macrame mirror with feather pendant draws the eye and makes the room chic. It's not a regular mirror but a valuable addition to retro folk home decor. A terrific choice for the housewarming gifts!
---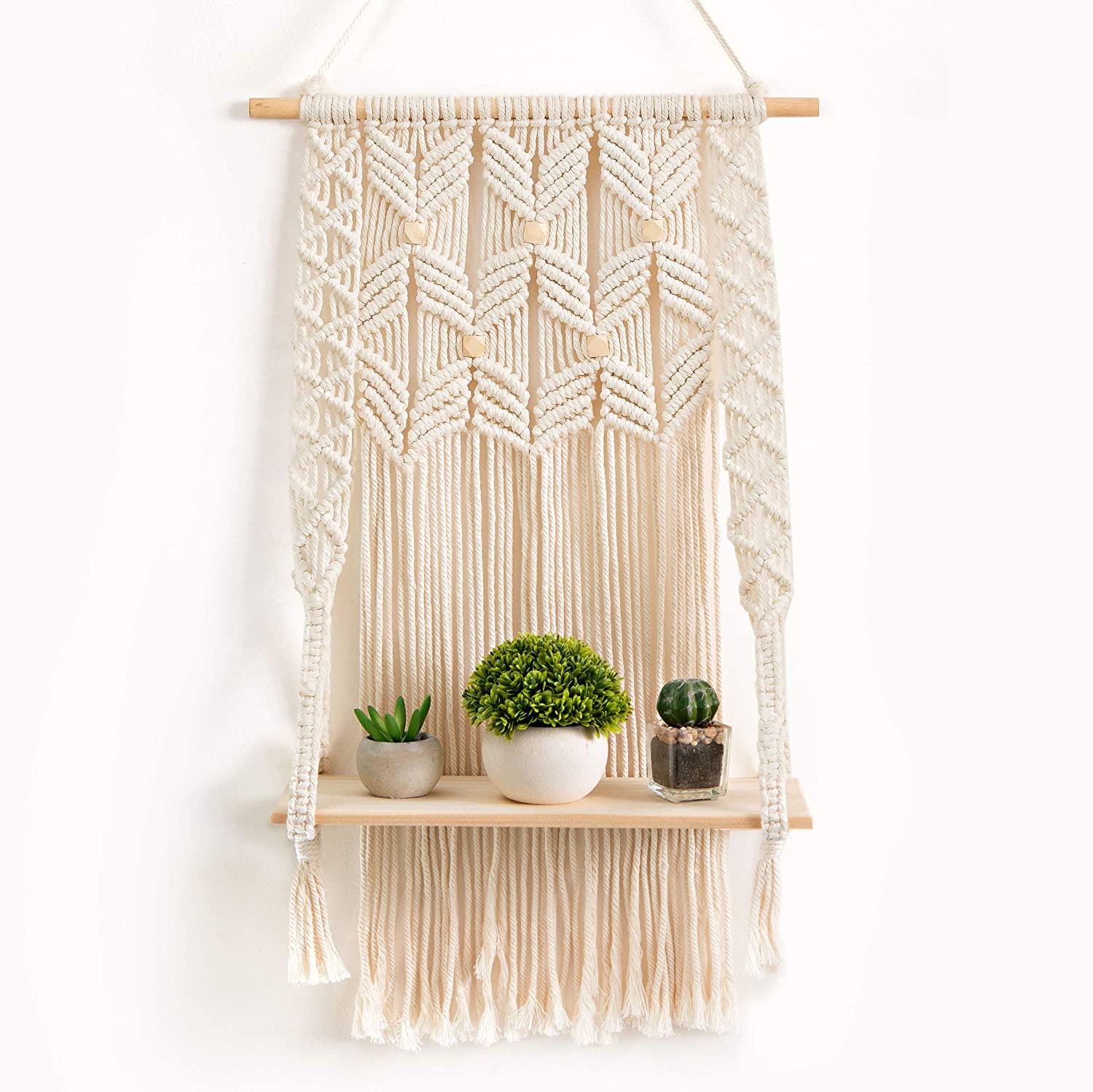 24. Macrame Wall Hanging Shelf
This macrame provides a calm space and a homey vibe. Your friends can lay out their favourite plant pots, succulents, and other knickknacks on this little shelf to enhance the room with an inspired touch.
---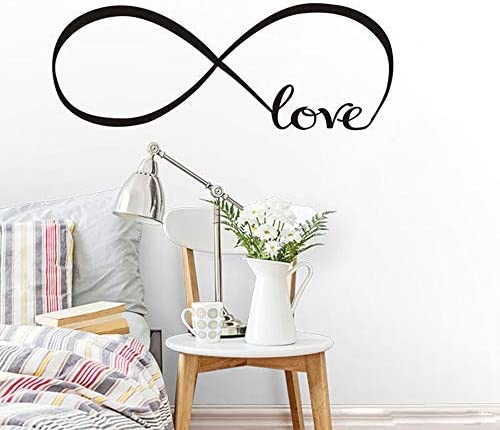 25. Love Vinyl Sticker – Housewarming Gift Ideas For Couples
This charming vinyl sticker will be an excellent choice for the couple's bedroom. The infinity sign offers a promise of eternal love.
---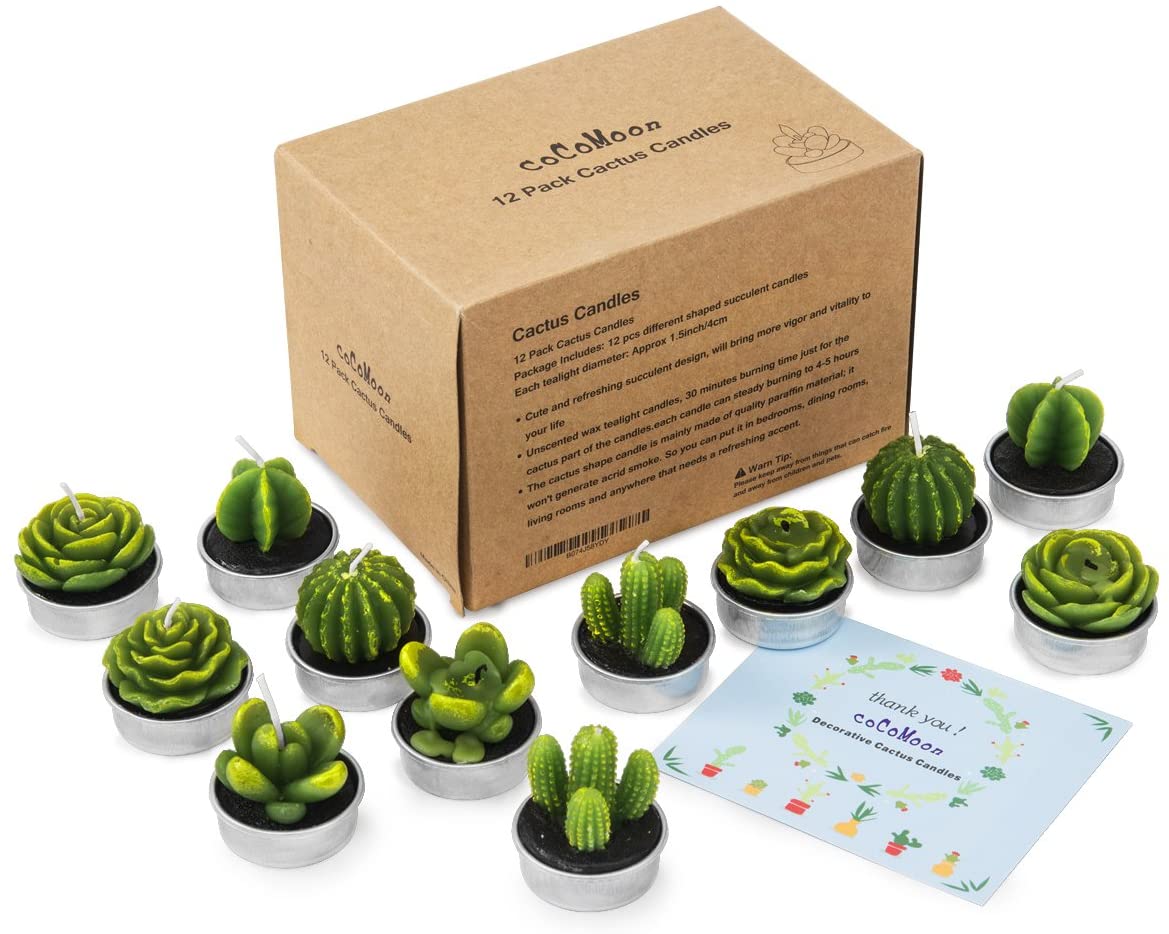 26. Cactus Tealight Candles
Have you ever seen something as cute as these cactus candles? They are lovely and can be used as a decoration piece anywhere in the house. The bright green colour will bring some vigour and vitality to the house. They're also an ideal housewarming gift ideas for couples who loves plants but doesn't have a green thumb. No water required!
---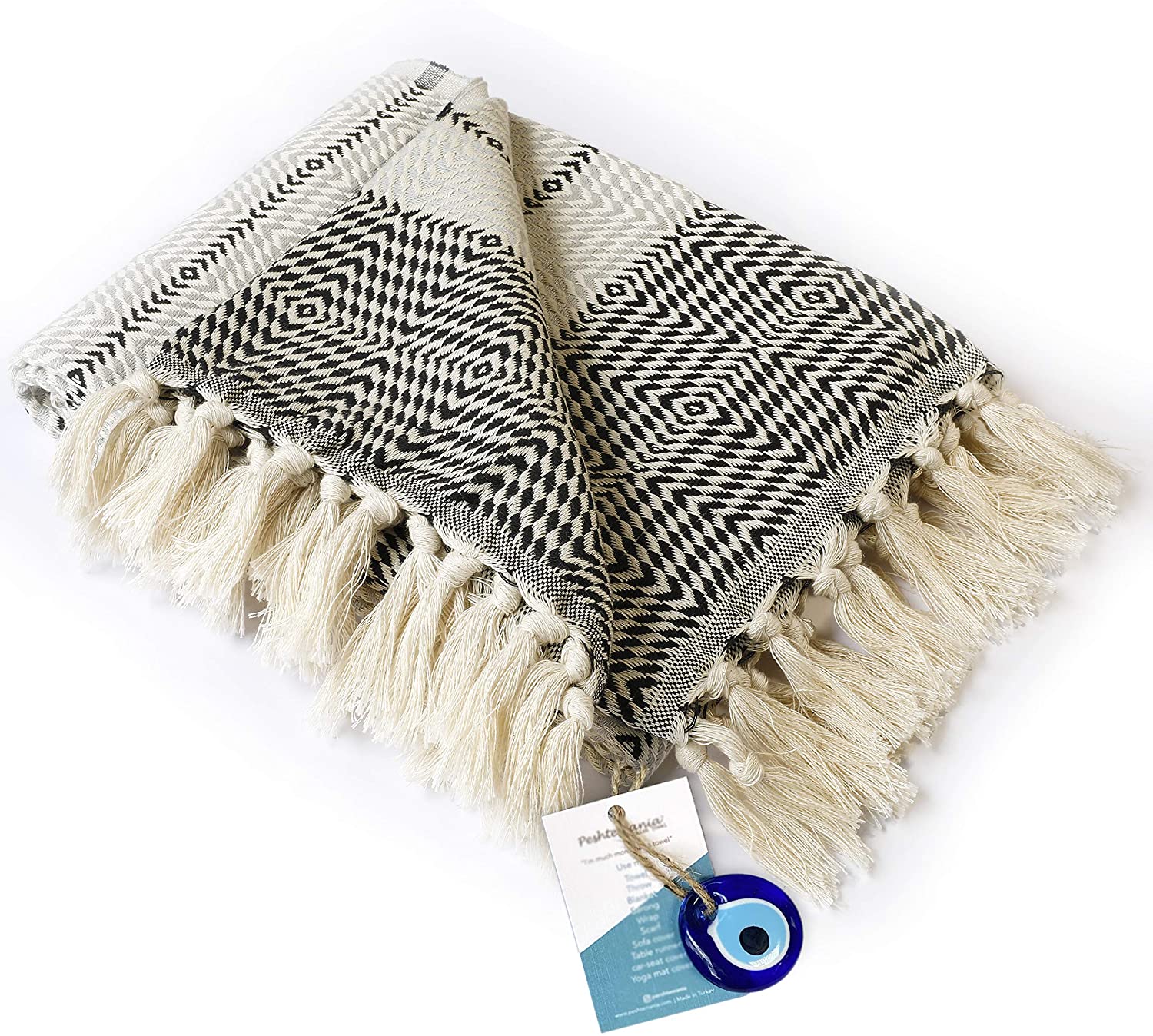 27. Boho Throw Blanket
This boho throw blanket can be used in a few different ways. It can serve as an elegant decoration, a blanket for chilly evenings, a table runner, a shawl, or even as a towel. And the evil eye protects the house from any bad luck.
---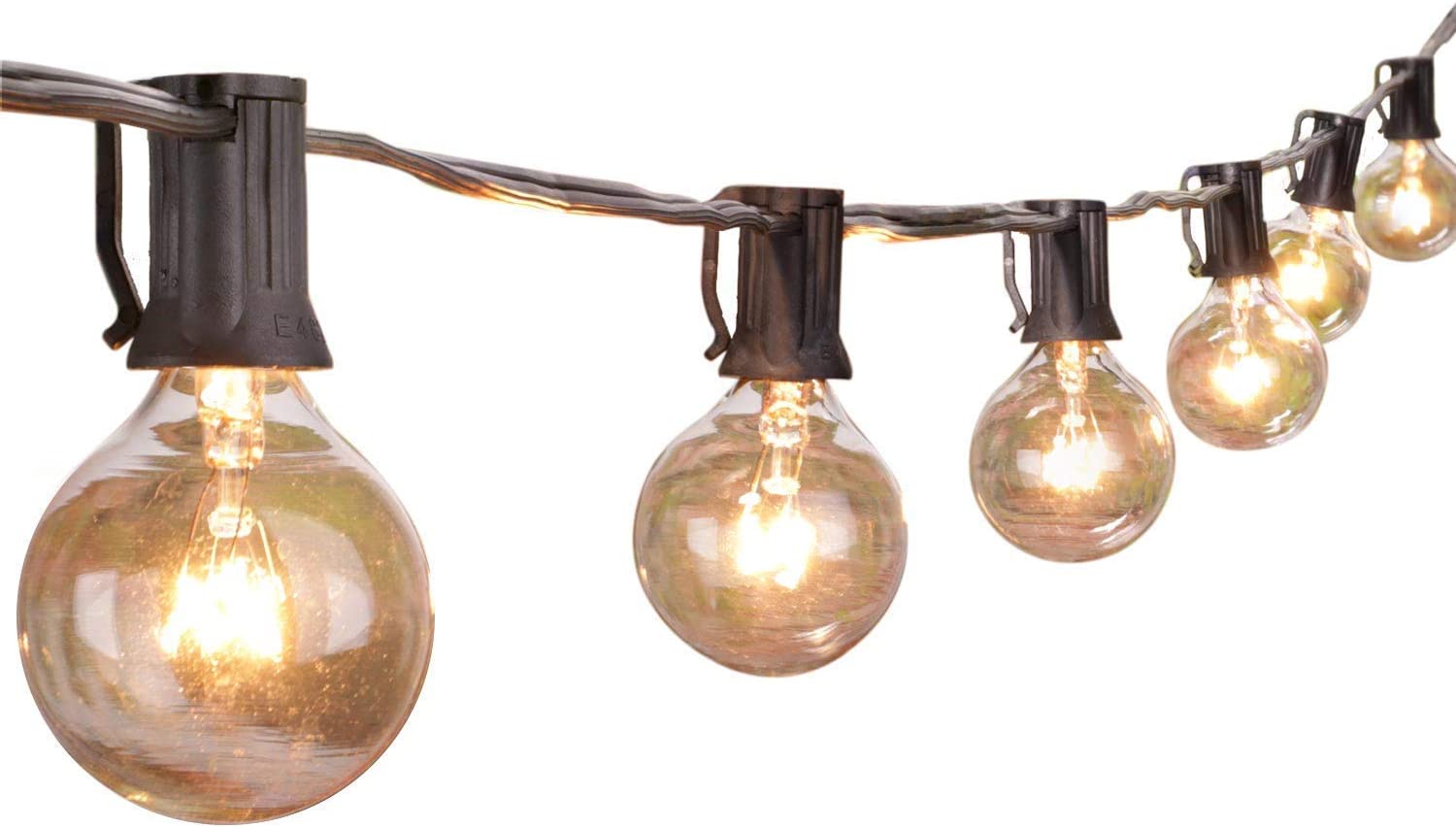 28. Outdoor String Light
Have your loved ones moved into a house with a beautiful garden? If so, why not show you care about them by helping to decorate their backyard? The outdoor string light is not a luxury but a necessity for every stunning backyard, patio, or balcony.
---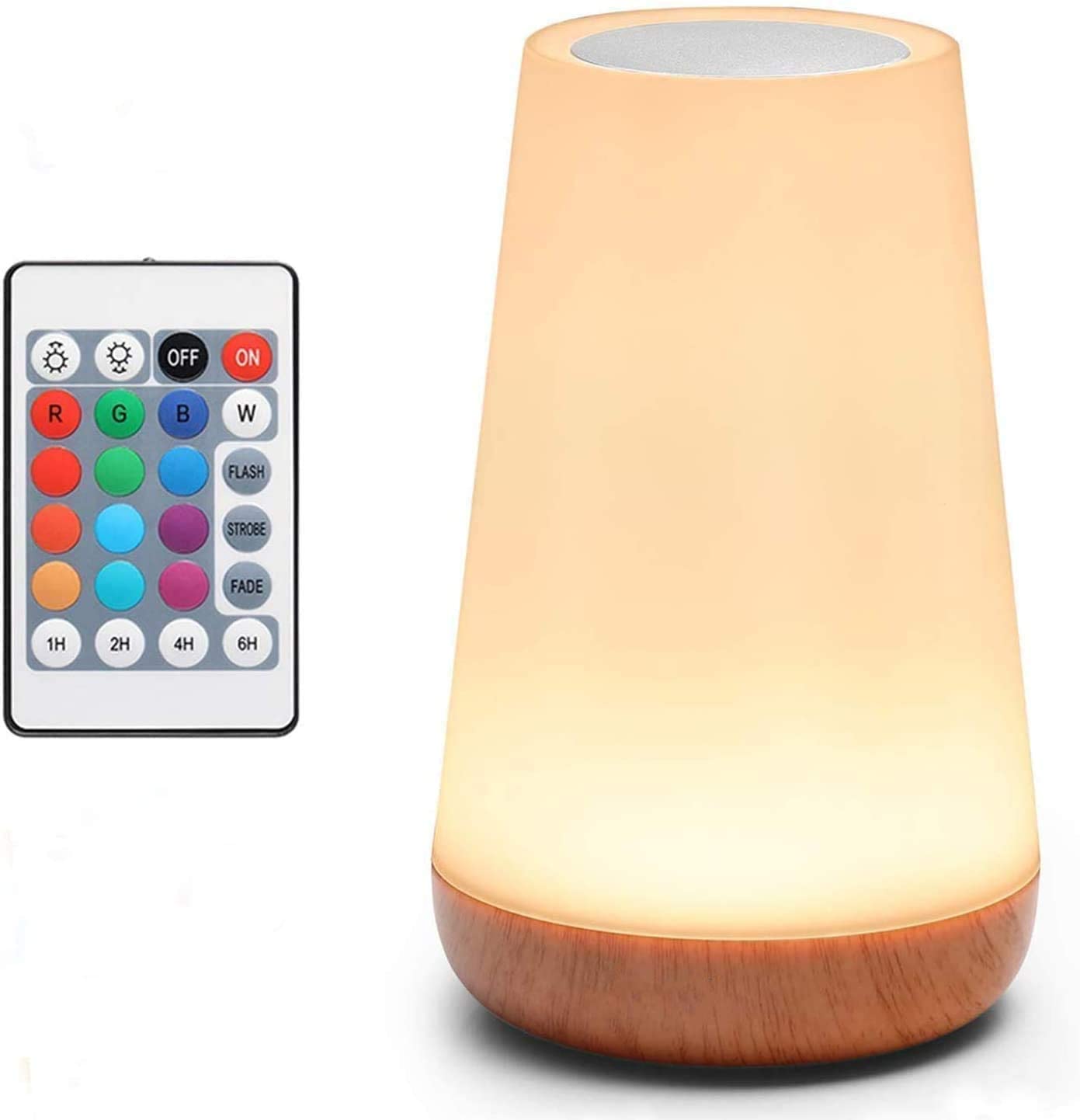 29. Table Touch Lamp
This simple to use table lamp offers diverse lighting modes that suit different needs, making it a foolproof gift for any person and space. A perfect choice for side tables and desks that will constantly remind the couple about your dedication.
---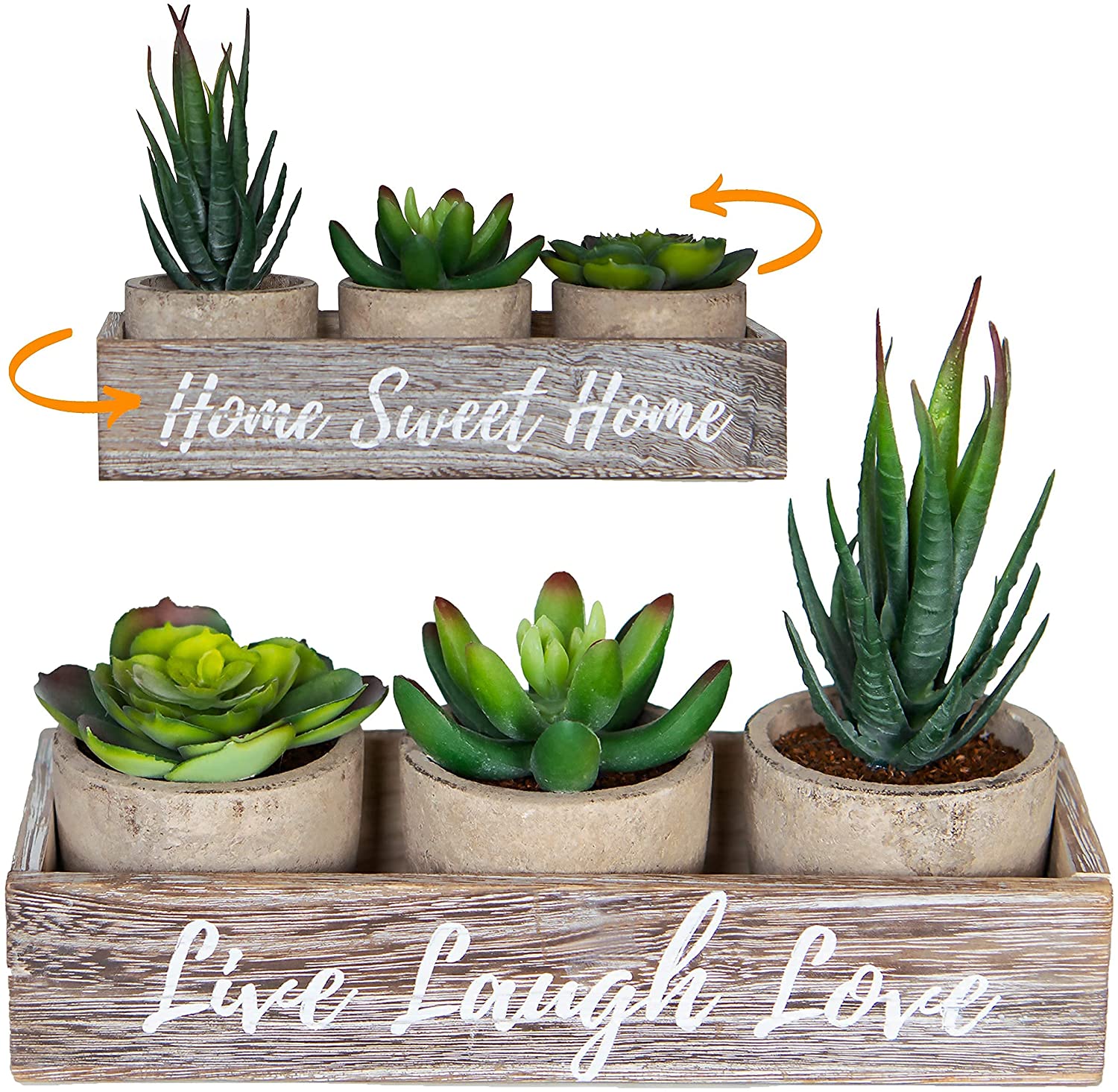 30. Small Fake Succulents
Want to add a green element to the couple's house? If your friends can't keep any plant alive for more than a few weeks, they'll love the convenience of these lifelike yet unkillable artificial succulents. They are as beautiful as the real ones and require no effort at all.
---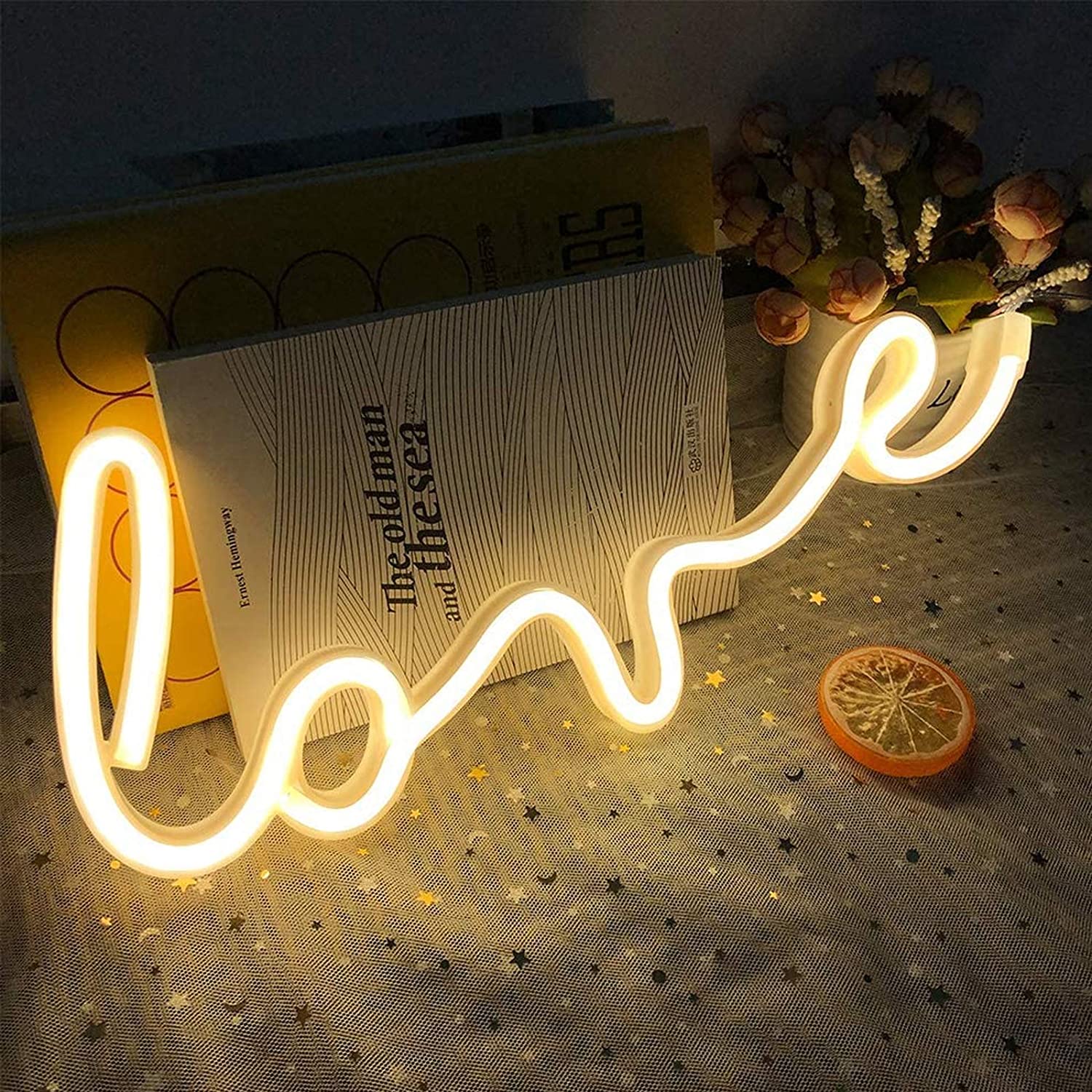 31. Love Neon Sign
Surprise your favourite couple by lighting up their new home with the neon "Love" sign. Neon light sign catches the eye and is superb home decoration, adorning the simple life with colours.
---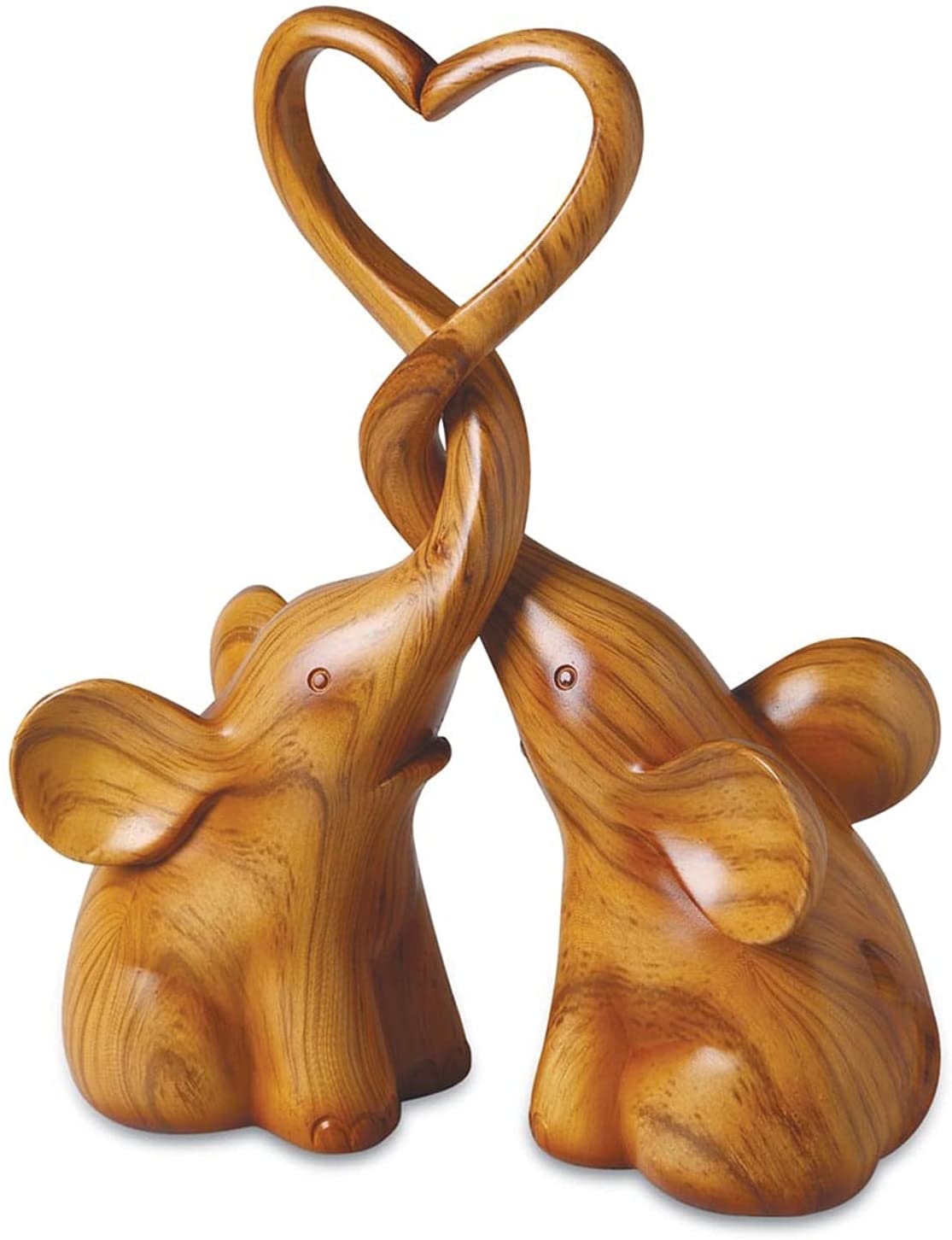 32. Two-Piece Loving Elephants
Elephants are the symbol of loyalty and love. Placed at the front door, they bring good luck, protection, and strength to the household. These delicate wooden elephants will be an adorable housewarming gift ideas for couples.
---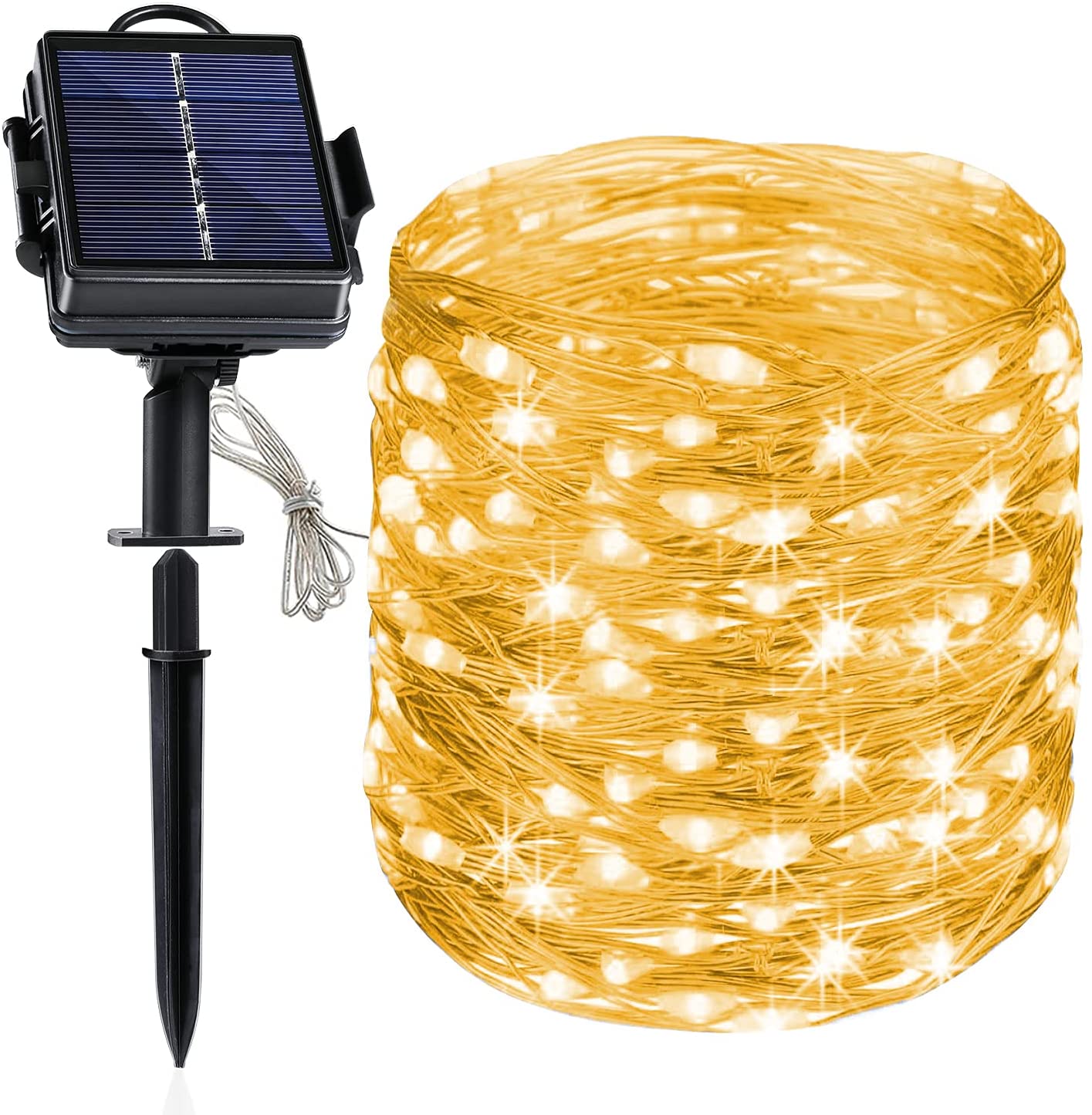 33. Solar String Lights
Solar string lights will be an excellent choice for your friends' outdoor parties. They can serve as balcony, garden, patio, tree, or tent decorations.
---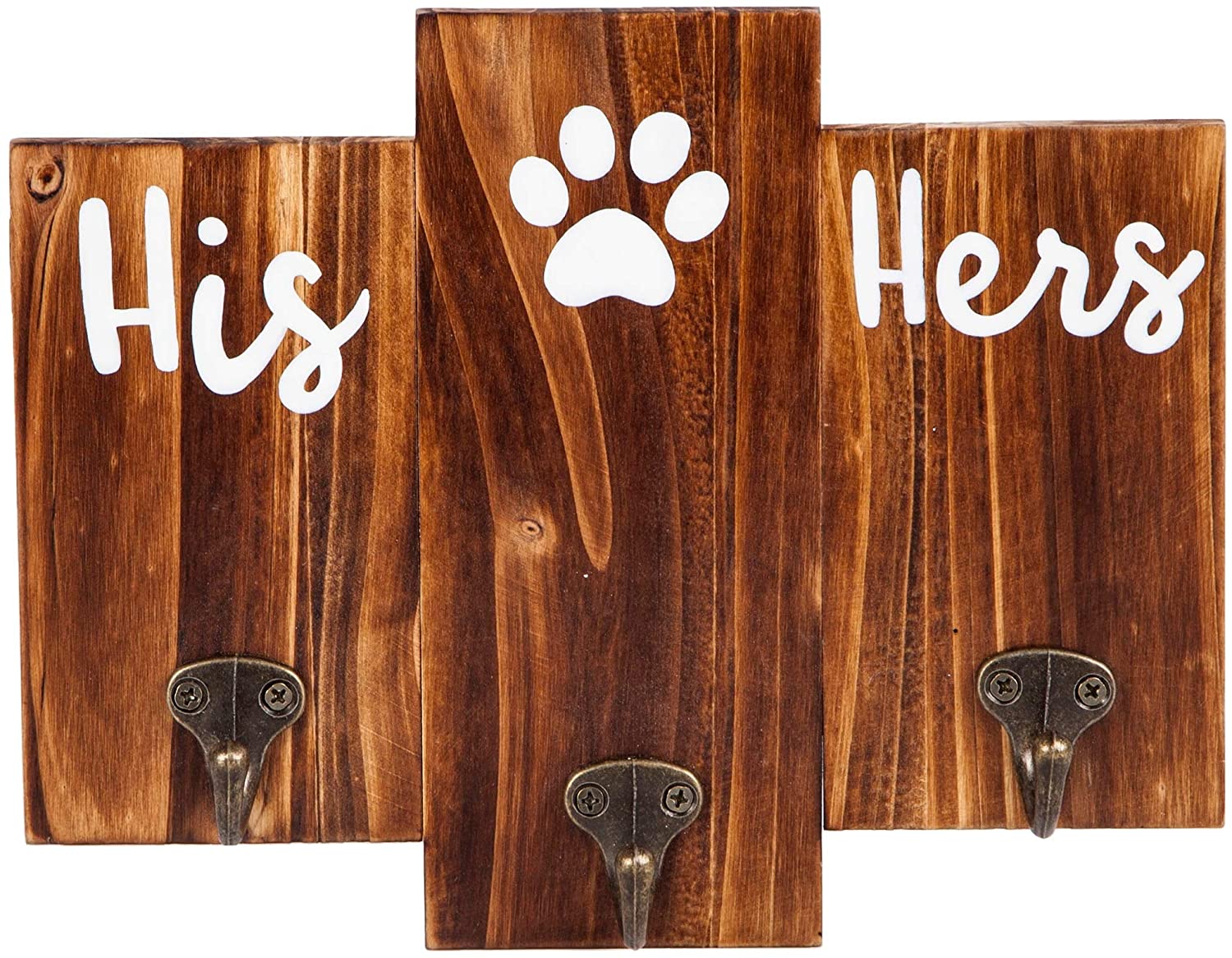 34. Unique Key Holder
Dogs are full-fledged family members. If the couple has a dog, your gift should acknowledge it. This handcrafted key holder and dog leash hanger in one is truly divine. Your four-legged friend will appreciate it for sure.
---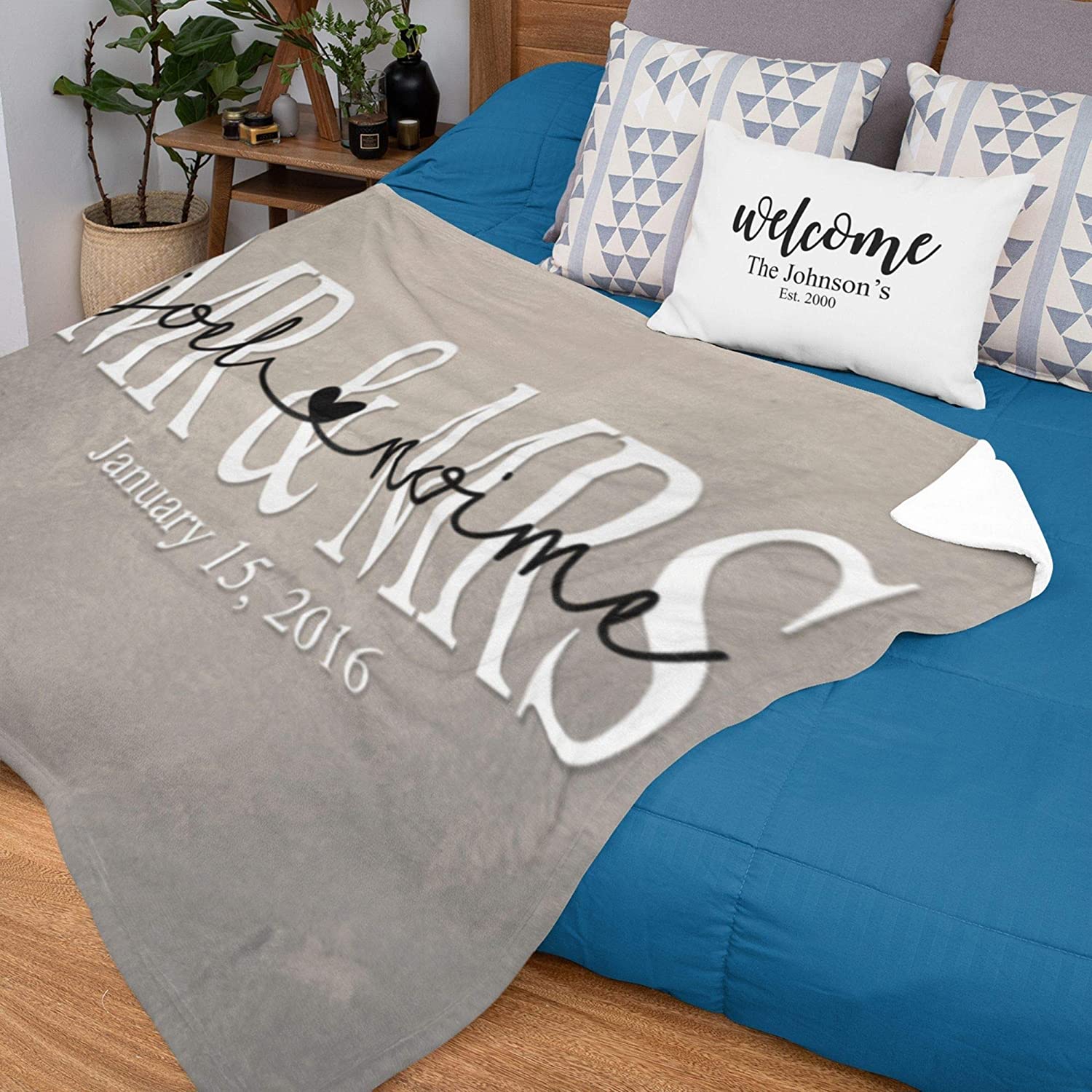 35. Mr. and Mrs. Blanket
What's more touching than a personalized gift? A personalized cosy blanket can win anyone's heart. Personalize it with a special date and give your loved ones a gift that will make them feel warm both inside and out.
---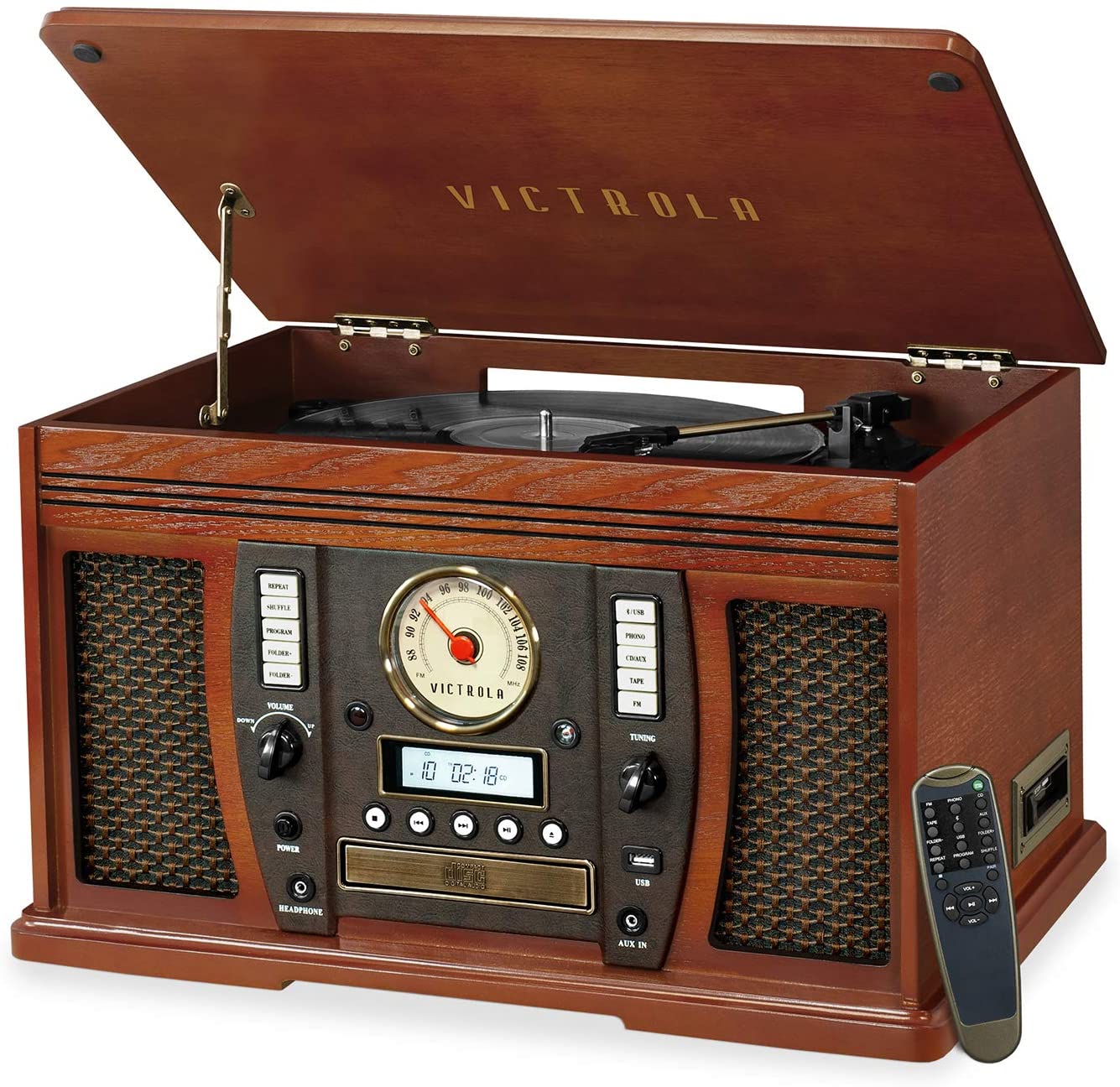 36. Victrola Aviator 8-in-1
Add an old-school element to the beautiful new house of your favourite couple. The victrola aviator may look ancient but uses Bluetooth and has impressive sound quality. The happy couple will love it for sure.
These are all our ideas for unique housewarming gifts for couples. Choose the one you think is best for your loved ones and make them feel special on such an unforgettable occasion.