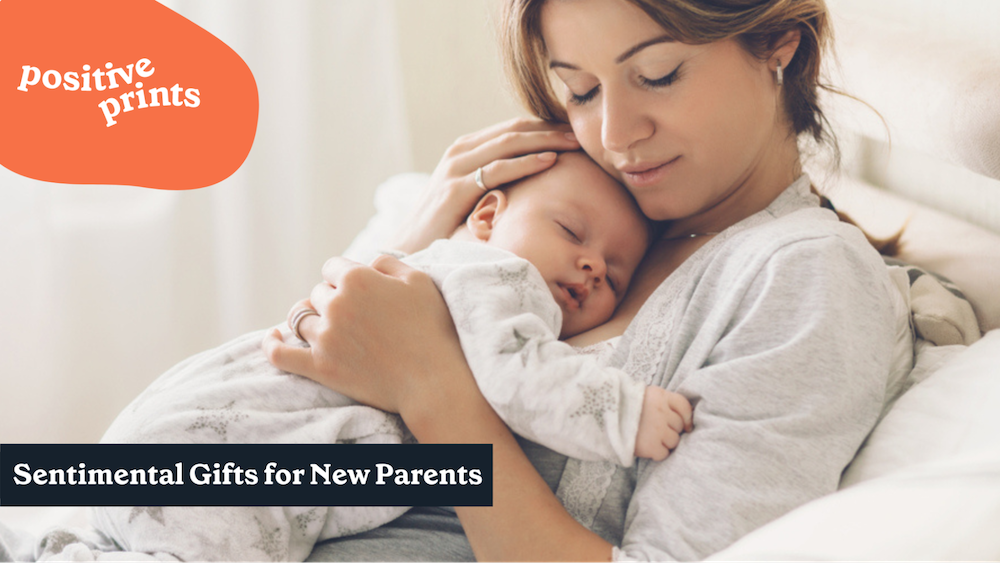 Updated August 2023
Gift-giving for new parents can be quite a challenge. You want to show your love and support for the new journey they've just embarked on. But you also know that they're juggling a million new things, and telling you they want a sentimental gift for new parents usually doesn't fall high on the priority list.
While there are obvious choices like clothes and toys, personalised gifts for new mums and dads will surely stand out among the others. They're more creative than your standard registry items and tend to be things new parents would never think to ask for themselves.
Use these thoughtful gift ideas to take the guesswork out of buying sentimental gifts for new parents.
Buying a Gift for New Parents? Avoid These Common Mistakes
Before we dive into specific options, let's clear up some of the most common mistakes people make when buying a gift for new moms and dads.
Buying a Gift Before the Baby's Arrival
It's a classic move to stock up on baby items before the baby arrives. This way, new parents have everything they need to care for their little ones. However, no parent can truly think of everything, and there's a good chance they'll discover many things they've overlooked. It's a good idea to wait until after the baby is born so you can find out what the parents need but didn't get at their baby shower.
Opting for Overly Basic Items
There's no doubt that all babies need nappies, clothes, personal care items, and toys. And if you like a safe bet, you're probably not the only one. Too often, parents are overwhelmed with basics while other needs go unmet. This is another advantage of waiting until after the baby comes — by this time, they'll have gone through and returned any unnecessary items and can focus on what they need.
Purchasing Items They May Not Be Able to Use
Clothing, nappies, and seasonal items pose many challenges, specifically regarding sizing. In some cases, new parents may be unable to use the items due to seasonality or because the items are already too small.
While practical gifts are essential and undoubtedly appreciated, a personalised keepsake holds unparalleled emotional value. It symbolises the profound love and thoughtfulness invested in creating a unique memento that captures the essence of their child's birth or a cherished moment. Unlike traditional items that may be outgrown or replaced, a sentimental gift becomes a timeless treasure, telling the story of their baby's arrival and the overwhelming joy that accompanied it.
Find the Best Sentimental Gifts for New Parents at Positive Prints
New parents want to savour every special moment with their bundle of joy. You can help them remember the details in a unique gift designed to last and be enjoyed for years to come.
Our birth posters, moon phase posters, and custom star maps are one-of-a-kind gifts that will surprise and delight any new parent. They're inexpensive and easy to create, and while you might not find them on any baby registry, you can take comfort in knowing you've given the new parents in your life the gift of a lifetime.
And that's the beauty of it — these bespoke gifts hold timeless significance. They stand out amidst the sea of baby items, making a lasting impact on the hearts of new parents and becoming cherished family heirlooms as the years go by.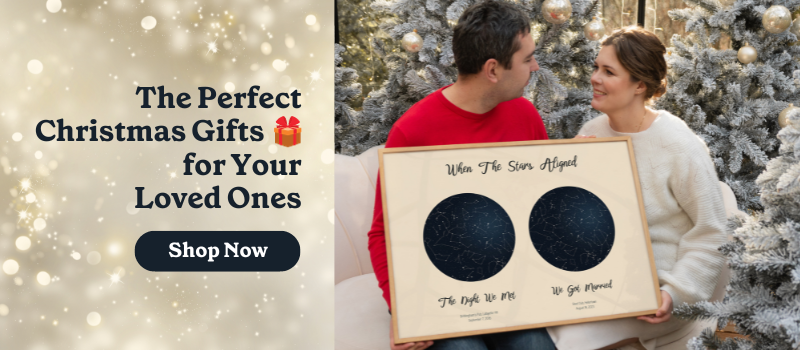 Birth Poster
No parent forgets the day their child enters the world. It's an extraordinary moment that etches itself into their hearts forever, marking the beginning of a new journey for the whole family. As they cradle their tiny newborn in their arms, they realise how fragile and precious life can be. However, those early moments of their baby's life pass by all too swiftly. That's why a custom birth poster is a perfect way to commemorate these moments and help parents remember just how little their little ones used to be.
A Birth Poster from Positive Prints is a unique keepsake that can hang in their home for years, even as their child grows up.
Our posters beautifully display the baby's weight and length, providing a heartwarming touchstone to commemorate their birth statistics. But it doesn't end there. You have the freedom to personalise each poster with the baby's name and other details, ensuring it perfectly captures the essence of the little one.
The beauty of our custom birth posters lies not only in their artistic charm but in their timeless appeal. As your child grows, these posters continue to hold a special place in your home, gracefully reminding you of those precious early days. The love and joy that filled your heart on their birthday will come rushing back with just one glance.
Moon Phases Poster
With a similar sentiment to the birth poster, our Moon Phase Posters create a replica of the moon on the date of your choice.
Our moon phase posters are the perfect way for new parents to capture the celestial magic of the night their little one made their grand entrance into the world.
Just like our beloved birth posters, our moon phase posters are crafted with love and attention to detail. We recreate a replica of the moon on the date of your choice, making it a truly sentimental and unique gift. Imagine the joy on the faces of new parents as they gaze at the moon that adorned the sky on the night their precious bundle was born. It's like a cosmic connection to that extraordinary moment in time!
With Positive Prints, personalisation is key. Each moon phase poster is tailored specifically to your selected date and location, ensuring absolute accuracy. And the customisation doesn't stop there — you get to choose from an array of captivating colour schemes, poster sizes, and whether you prefer portrait or landscape orientation. It's all about creating a harmonious and stunning addition to the baby's nursery or any room in the house. Each time the new parents look at their moon phase print, they can travel back in time to one of the greatest nights of their lives.
Star Map Poster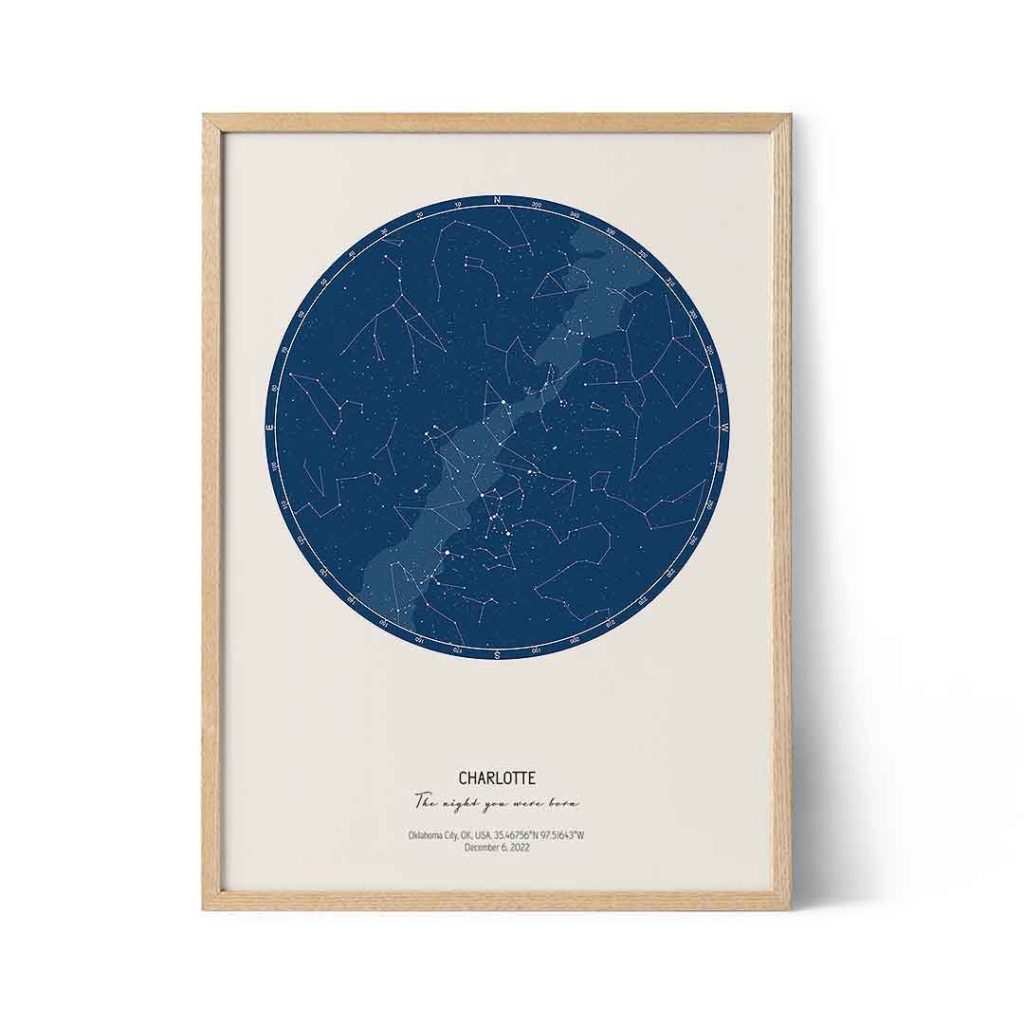 Lastly, our Custom Star Map Posters are a favourite sentimental gift for new parents. Just like our enchanting moon phases poster, our star maps beautifully depict the night sky on the very moment their little bundle of joy came into the world. It's a celestial celebration of their child's birth, connecting them to the vast wonders of the universe.
Like all our prints, our custom star map posters are created with exquisite attention to detail. Each map is customised to the exact date, time, and location of the birth. It's a heartfelt representation of the unique moment when a new star was born — their little one!
Imagine gazing at the stars, knowing they were aligned just for your child on that momentous night. It's a feeling of wonder and love that words can hardly capture. With Positive Prints' custom star map posters, you're creating a timeless and meaningful memento, a testament to the beauty of life's most significant moments.
So, whether you're looking to celebrate the birth of your own child or searching for a heartfelt gift for new parents, our star maps are a brilliant choice.
Sentimental gifts for new parents hold a special place in their hearts, far beyond the traditional presents of toys, clothes, and nappies. Whether it's a birth poster, a moon phase poster, a custom star map, or any other sentimental treasure, these gifts are a beautiful way to celebrate the new parents and their little miracle, making their journey into parenthood truly unforgettable.

Get started creating your personalised prints today and give new parents a keepsake they can treasure forever.