Birthday Star Map

✓ Exact View Of The Stars From The Place And Date Chosen By You
✓ Detailed Star Map Design Including Planets, Constellation Names And The Milky Way
✓ Interactive Star Map Editor With An Instant Preview
✓ Fully Customizable & Made Especially For You
✓ Choose From A Variety Of Print Sizes Or Instant Digital Download

How it works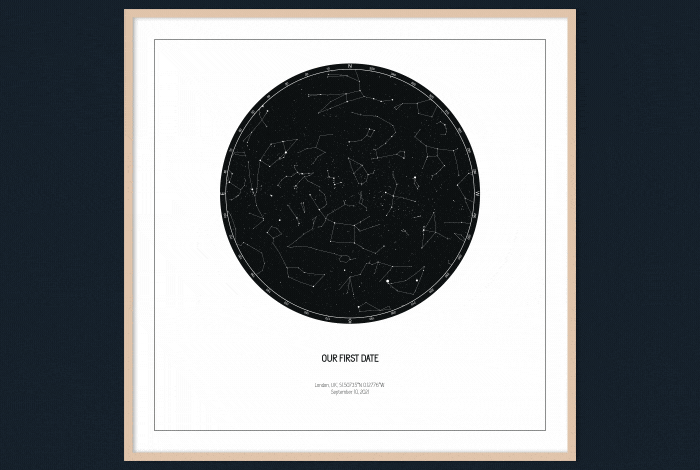 Choose your design
Choose one of our predefined designs or play with the colors to create your perfect artwork.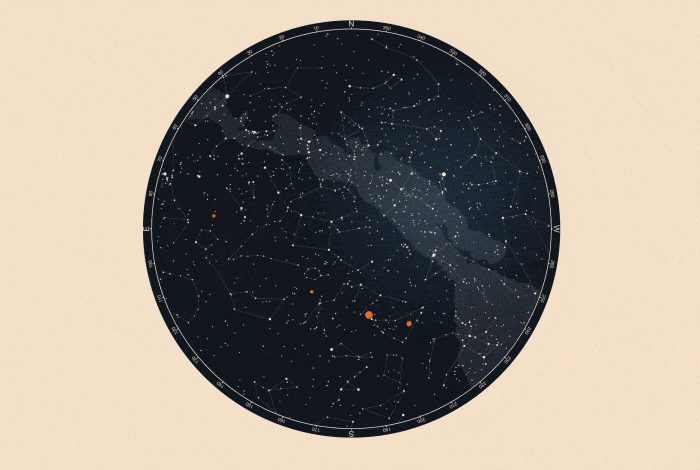 Find the unique alignment of the stars
Our interactive tool will help you discover the alignment of the stars in a place and time chosen by you.. Label planets, constellations and even the Milky Way to make it look more pro!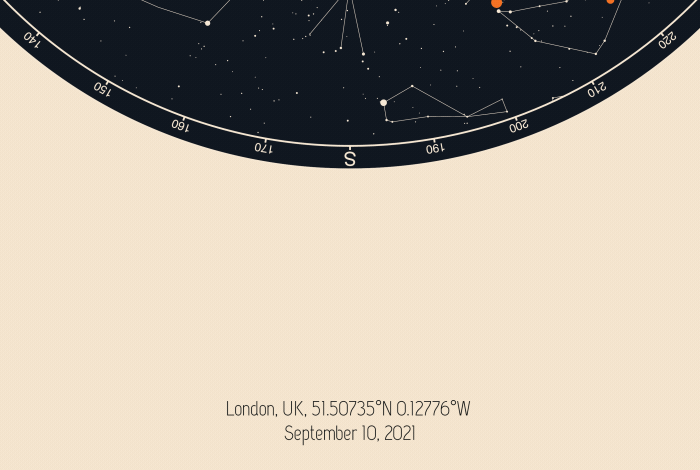 Add a personal touch
Make your gift even more special by adding personal message, quote or a poem.. Make it one-of-a-kind!
Customer Reviews
Write a Review
Ask a Question
29/06/2022
Adrian D.

PL
Wszystko super!!! Polecam.
01/07/2022
Positive Prints
Dzień dobry Panie Adrianie, bardzo dziękujemy za pięciogwiazdkową opinię. Jesteśmy zaszczyceni, że mogliśmy sprostać oczekiwaniom. 💙 Dziękujemy za zakupy w Positive Prints i mamy nadzieję - do zobaczenia wkrótce!
27/06/2022
Paula C.

US
This was a wedding anniversary gift to my husband, he absolutely loved it!!
01/07/2022
Positive Prints
Hello Paula! We are so grateful for your review. Getting positive feedback from the people we serve is always a joy. We are happy that your husband loved our product! 💗 We're very grateful for customers like you and hope you stick with us for years to come! Wish you all the best. ✨
19/06/2022
Miroslava K.

CZ
Really thoughtful gift and the delivery was fast
24/06/2022
Positive Prints
Hello Miroslava! We are so grateful for your review. Thanks for sharing your rating with us and the community. Wish you all the best & sending positive vibes. ✨
18/06/2022
Konrad L.

PL
Ok. Very good present
24/06/2022
Positive Prints
Hello Konrad! We are so grateful for your 5-star review. Thanks for sharing your rating with us and the community. 🙂 We can't wait to have you back at Positive Prints!
13/06/2022
Rhegan P.

US
Very pleased. Customer service answered emails very quickly as well and were helpful!
24/06/2022
Positive Prints
Hello Rhegan! Thank you for your feedback on your experience with our customer service team. We are honored to have such a great customer like you. 🙌 We look forward to celebrating the next occasion with you! Wish you all the best & sending positive vibes. ✨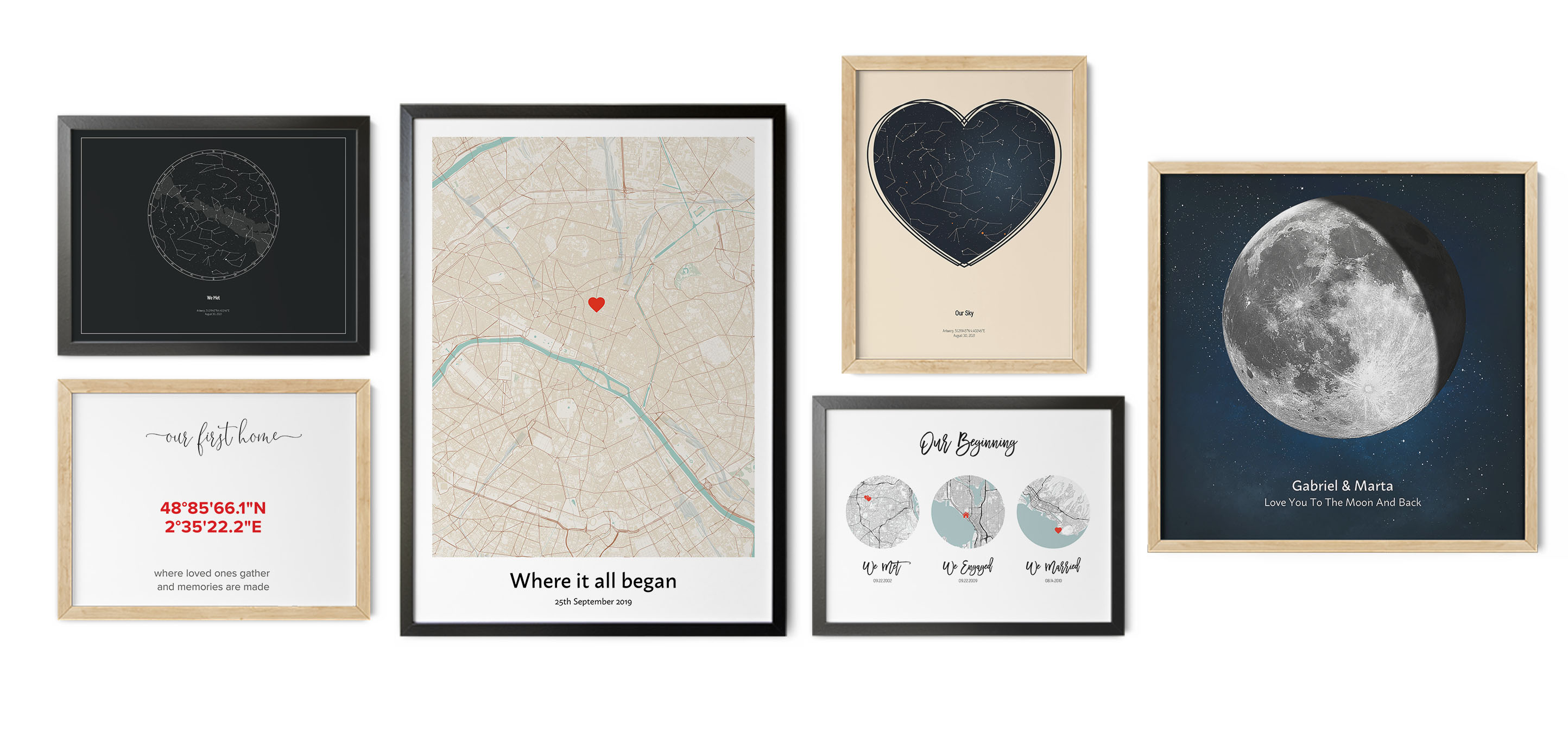 You found The Perfect Gift
Personalized prints make a lasting, meaningful gift.
✔ Printed on elegant, matte art paper of 200 gsm or beautiful 340 g/m² canvas fabric ✔ Choose from over 100+ themes and styles to fit any occasion ✔ Pick between a small size print or a statement decor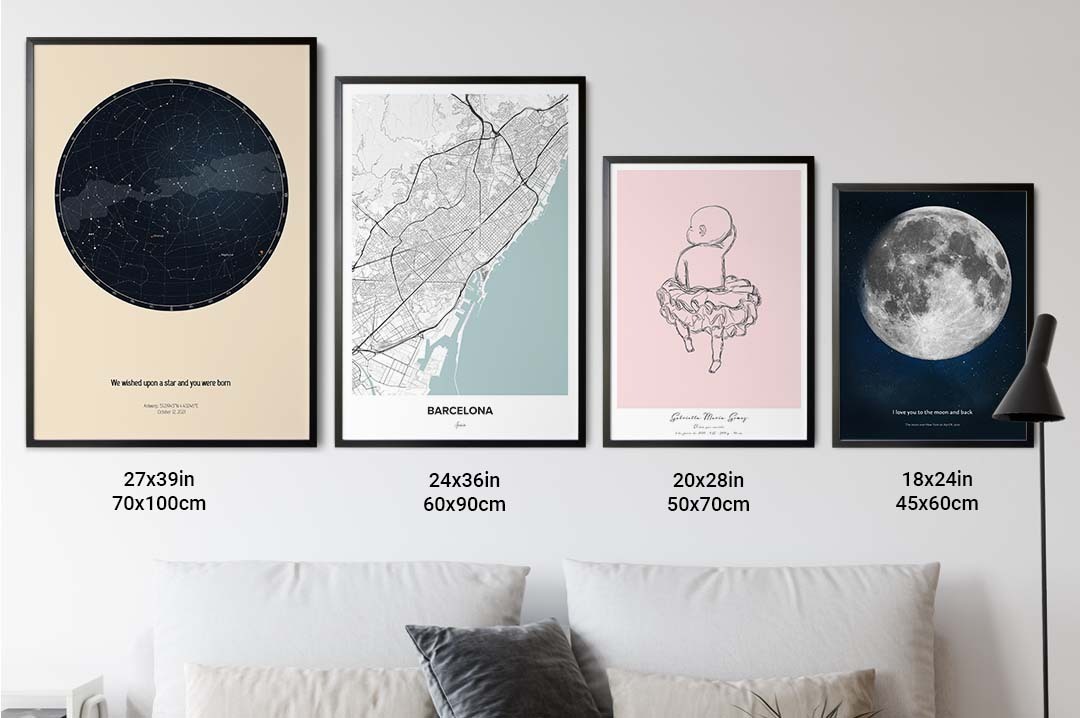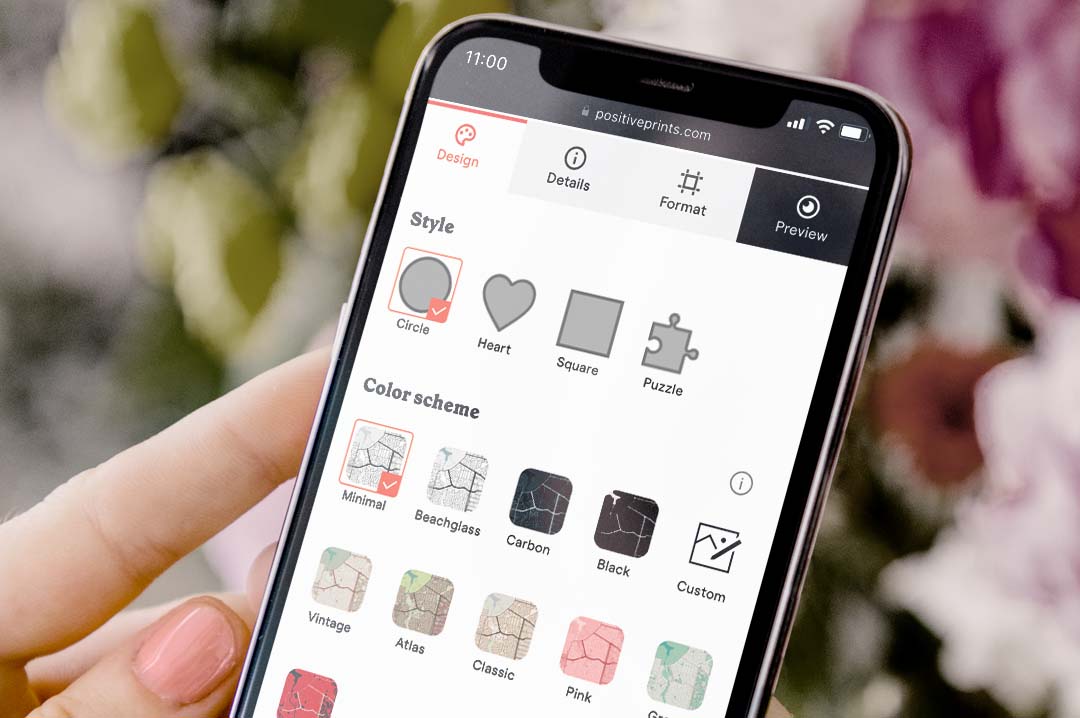 Or choose a last minute digital download
✔ Available immediately after purchase ✔ Can be printed in the format of your choice ✔ High quality JPEG files of 300dpi
Create digital file now
A birthday star map is a printed representation of what the night sky looked like from a specific location on earth on a given date and time.
Sky on the night you were born
Life truly is a gift. Science has long told us that the chances of us being born at all are about one in 400 trillion chance. Those are amazing odds, and they put in perspective just how special it is to celebrate our birthday each year. When you want to show a loved one just how glad you are that they were born, a birthday star map makes a stunningly beautiful and heartfelt gift.
A birthday star map is a printed representation of what the night sky looked like from a specific location on earth on a given date and time. This is why no two birthday star maps are quite the same. Each map is based on a person's unique birthday details to ensure the most accurate recreation.
This is a very unique birthday gift that your loved ones will never expect but will cherish forever. It's not something you can simply walk into a store and buy off the shelf. It takes time and thought to even think of giving a star map as a birthday gift, and a little more time and effort to create the map have it printed for your loved one. All that extra effort won't go unnoticed, and it's likely the star map will be the favorite gift they'll unwrap.
What makes the birthday star map so special?
When you look up at the night sky tonight, it's not going to look the same as the sky you saw last night, even if you're standing in the same spot. That's because our universe is constantly on the move. It's the same reason why we can only see certain stars, planets, and constellations on certain dates or seasons.
The sky on the night you were born is special because that's how the universe aligned when you entered this world. The positioning of stars, planets and other celestial bodies on this day is unique to you.
Naturally, you were too young to notice how the sky looked on that momentous occasion, so consider a birthday star map like a look back in time. It's an illustration that supports your life story. It begins telling your story from Day 0, setting the scene for the life you've lived up to this moment.
How do you make a birthday star map?
At Positive Prints, we believe everyone should be able to design a birthday star map without the need for artistic skills and technical savvy. We use a simple three-step system with smart technology to craft your star map and make it truly yours. Here's how we take the guesswork out of creating your birthday star map:
Step One: Select Your Design
Positive Prints offers 7 pre-set designs for your birthday star map, including a heart-shaped frame and multiple colour combinations. However, if you prefer a little more customization, we also offer a Custom option that lets you design your own colour scheme.
In addition, you can also specify the level of detail for your star map. Add the names of constellations, planets and planet names, and even the Milky Way. As you're making changes to your design, you can see your poster update in real-time so you can craft the precise look you want.
Step Two: Enter Your Details
In Step Two, you will get to enter your selected location or coordinates, as well as the date and time of birth. We use location and date-related data to recreate as accurate of a depiction of the night sky as possible so that what you see is akin to looking up at the night sky on that date.
You also have the option of including up to three lines of text (a title, a subtitle, and a footnote). Many of our customers choose to use these lines for a personal message to your gift recipient so that everyone who sees the star map will know its significance. Alternatively, you can include a favorite quote, song lyrics, or anything that makes your poster more personalised.
Step Three: Choose Your Format
On the last step, you get to decide the size of your star map birthday poster and how to receive your print. Many of our customers choose to leave the printing up to us because we can print on canvas or high-quality poster-grade paper. We can also include a frame that's perfect for gifting and allows your recipient to hang it immediately. Shipping is free, no matter where you live.
If you are looking for a last-minute gift option, Positive Prints can help. We offer a digital download option and will email you the poster within minutes of checkout. You can take the digital file to your local print shop for fast service and skip the shipping.
Bring the life of the party to every birthday with a star map birthday gift!
Ready to surprise your loved one with a birthday gift for the ages? Start creating your custom birthday star map gift today!