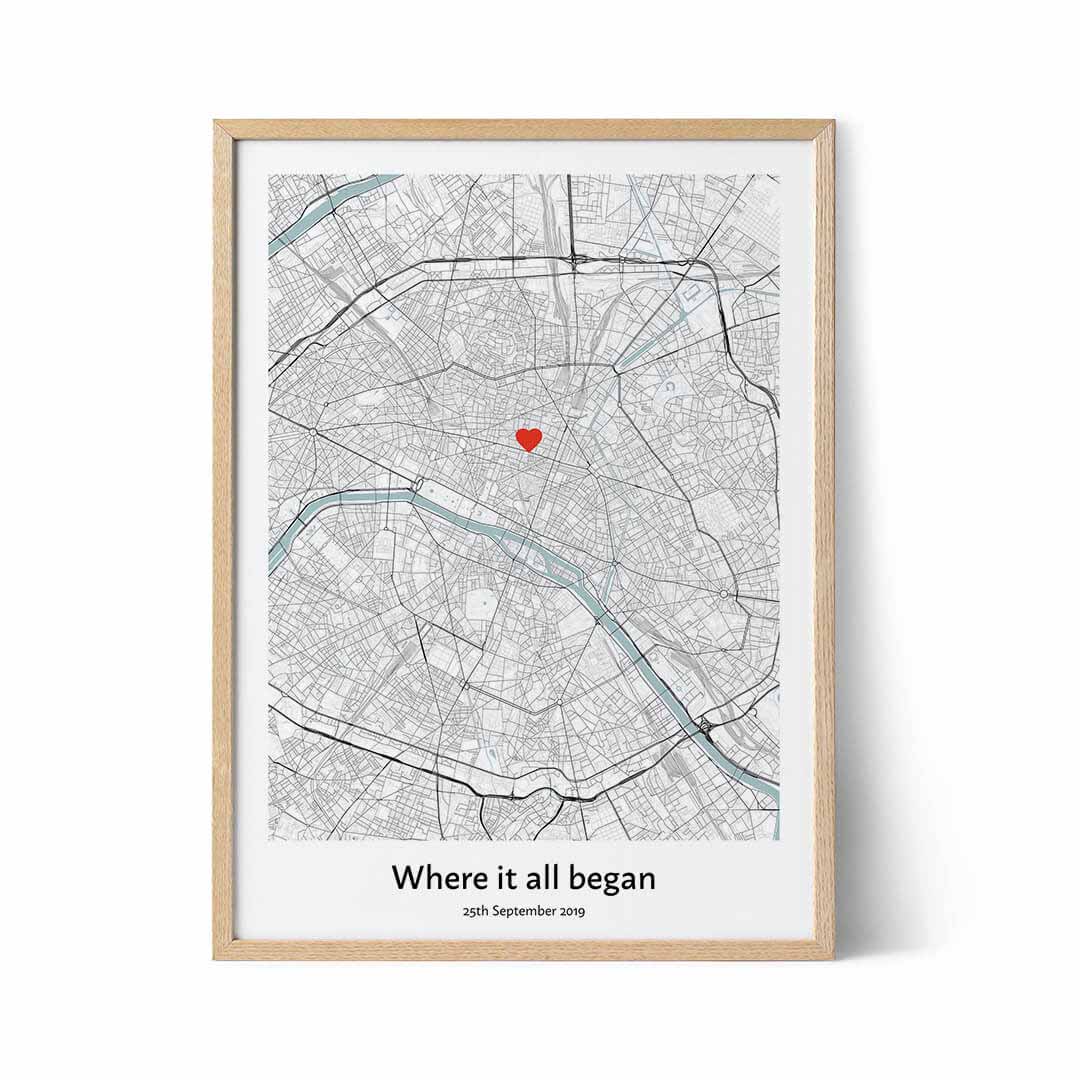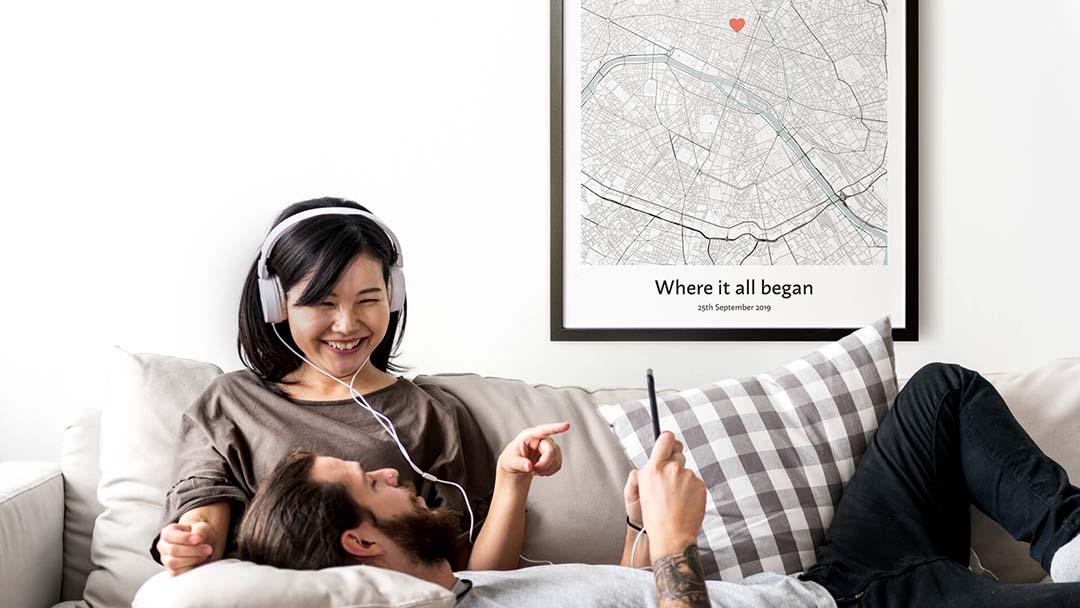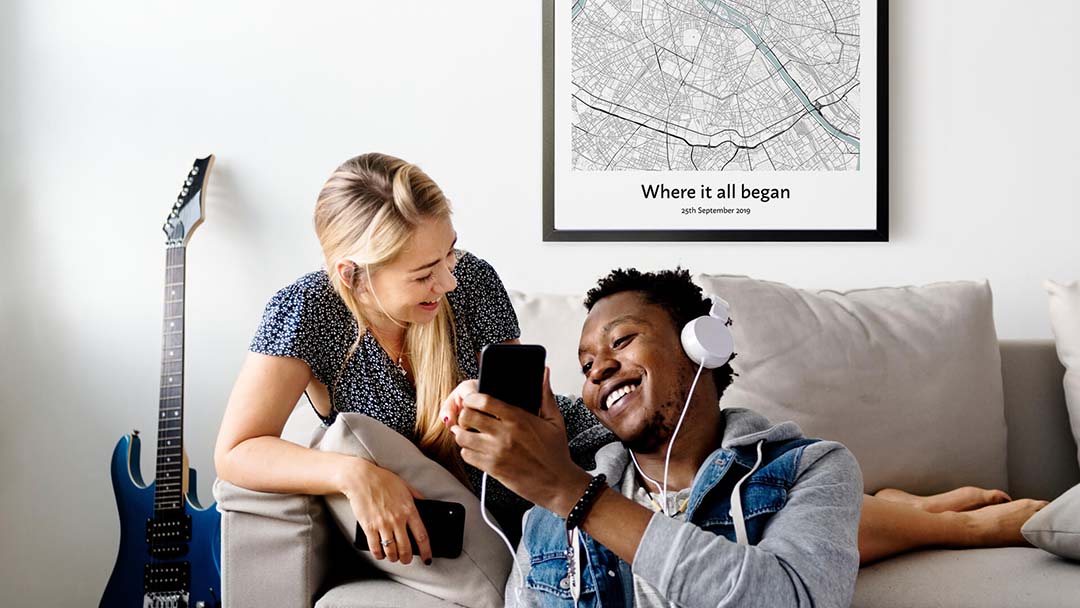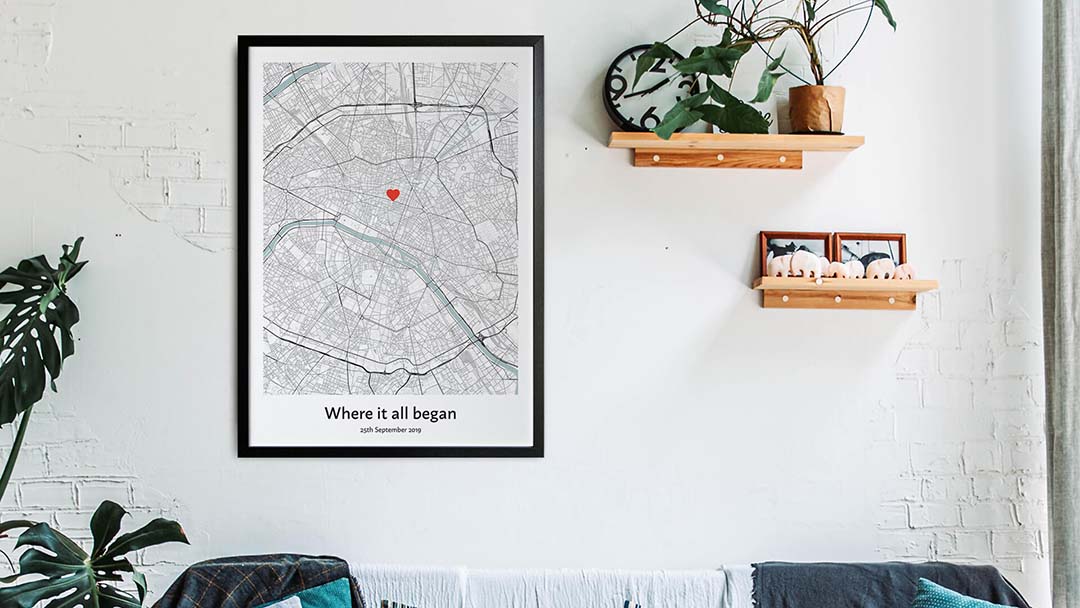 Where It All Began Map
Think back to the place where you met that someone special, the moment where one of life's greatest adventures started and you didn't even know it. Now, turn that memory into a treasured keepsake with a where it all began map gift.
From
Too see an Instant Preview
Available as
Digital
Printed
Framed
Canvas
🗺️ Fully customisable map to your most special location
💕 Makes an excellent gift for Valentine's Day, anniversaries, birthdays, and other occasions
🗺️ Fast delivery and free worldwide shipping
💕 Available in a beautiful printed copy, digital download, or canvas
🗺️ Create your Where It All Began map in just 3 easy steps!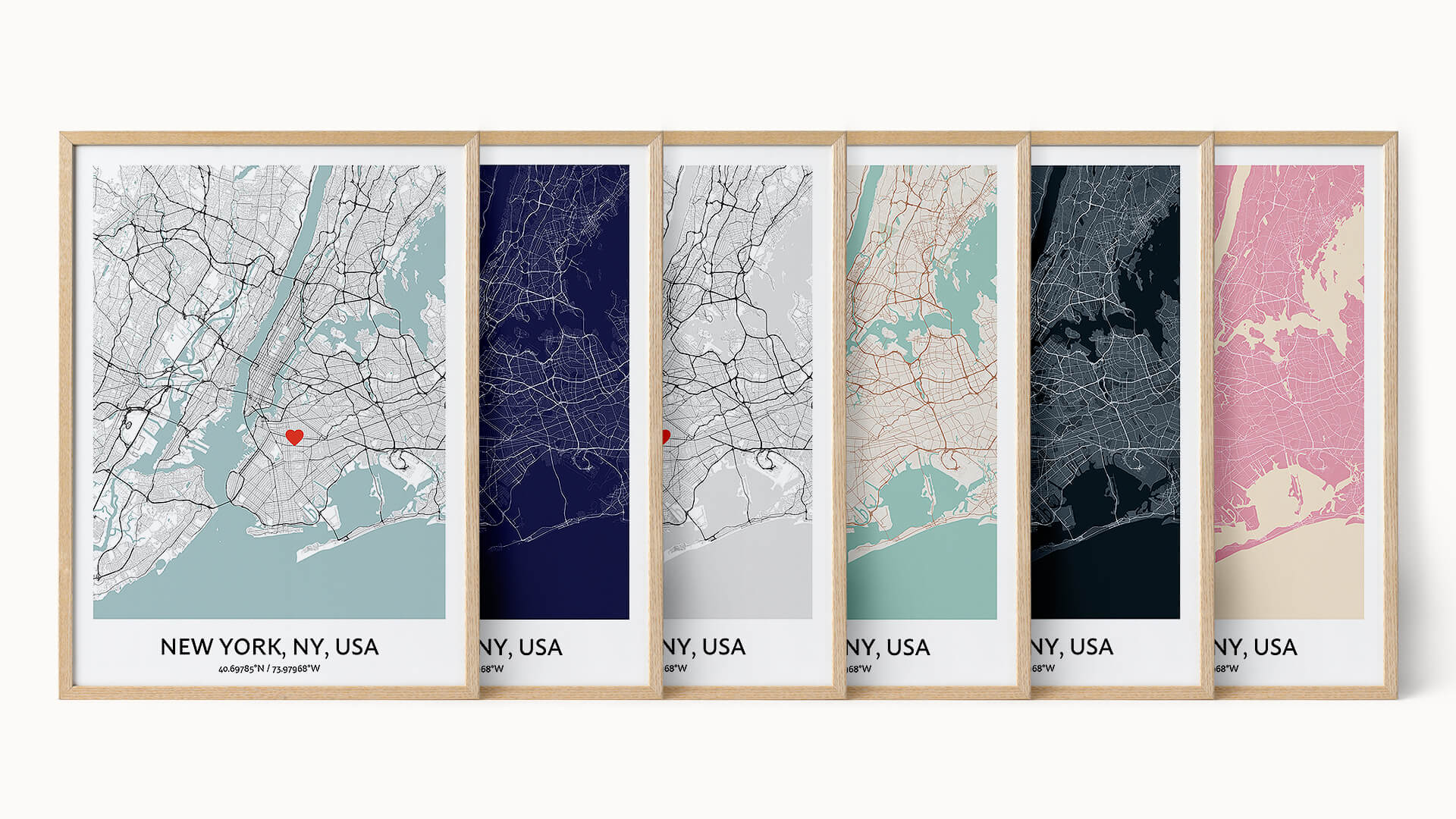 What is a where it all began map?
A where it all began map pinpoints the exact location of
where you and your love first met
. Our maps use GPS data to recreate a bird's eye view of a location of your choosing, from the city streets of Paris to your little hometown in Georgia.
Every love story has a beginning. It might be an unexpected one, such as a chance meeting at a concert or event. Or, it might be a planned occasion, such as a
first date
or introduction from a friend. The place where it all began will always bear significance, and a map will help you remember that magical moment for the rest of your lives.
Gift ideas to remember where it all started
Our beautiful where it all began maps are the ideal gift for every couple and significant other. It's a small but mighty testament to the story you're writing together and gives you a way to share that story with others. Every map is truly a work of art and custom-made to every customer.
Give a where it all began gift for:
Valentine's Day
Christmas
Anniversaries
Weddings
Bridal showers
New homes
And more!
Customise your map with your favorite quote, song lyrics, or other lines of text that will make your artwork stand out and be unique to you!
Customising Your Where It All Started Map
At
Positive Prints
, we're happy to put you into the role of map designer so you can receive custom artwork you'll be proud to gift to someone or display in your own home. Our 3-step creator makes it easy to bring your ideas to life.
Start with a basic map design and select your colour combination. We have pre-defined several colour options to make the map streets pop and provide enough contrast to get a clear image of your location.
Next, input the details of where it all began map that will make your map most special. Select your location and drag and zoom the map editor to provide as much or as little detail as you like. Include a sentimental message, saying, song, or even the date of when it all began.
Last but not least, choose how you wish to receive your print. You can select from a professionally printed map that is packed and shipped to you. Or for faster gifting, you can select a digital download and have your map printed locally. We also offer maps printed on
canvas
.
Create your where it all began map today!
The place where it all began will always have a special spot in your heart. Delight the one you love by capturing one of your favorite shared moments in a way that will stand the test of time.
Hold onto your most precious memories with a where it all began map gift. Order yours today!
Customer Reviews
Write a Review
Ask a Question
05/09/2021
Roger K.

US
Its was very nice. Loved it.
03/09/2021
Amelia D.

PL
Zamówienie dotarło na czas i bardzo pozytywnie zaskoczyło obdarowanego :) Plakat jest rewelacyjny!
03/09/2021
Gaudin E.

FR
Bon produit, arrivé très rapidement. Je recommande ce site
03/09/2021
Nancy P.

US
Great present for my daughter's first anniversary. Everything was exceptional. Thank you.
02/09/2021
Kevin N.

US
The order arrived earlier than expected and looked great. It was a 20th anniversary gift for my wife and she loved it! Thank you for doing a great job!
02/09/2021
Estera N.

PL
Otrzymaliśmy ekspresowo przepiękny plakat upamiętniający nasze pierwsze spotkanie! Bardzo polecamy! 🥰
02/09/2021
Trevor Y.

US
The order came out great!
02/09/2021
Jadwiga G.

PL
Obdarowanemu prezent szczególnie przypadł do gustu, świetny pomysł. W przyszłości chcemy złożyć kolejne zamówienia. Jeśli chodzi o względy estetyczne, to zgodnie z zapowiedzią produkt różni się trochę od projektu - spodziewałam się mocniej zarysowanych szczegółów, ale dzięki temu całość prezentuje się bardzo delikatnie.
02/09/2021
Ghita E.

NO
High quality, and such a beautiful gift for your loved ones
02/09/2021
Nicolaj S.

US
I give my best recommendations.
02/09/2021
Agnieszka J.

PL
Piękne wykonanie i szybka wysyłka. Polecam
20/08/2021
Adrien P.

FR
Je suis très satisfait du résultat - qui est de bonne qualité. Le cadeau a fait plaisir! Je tiens à souligner le professionnalisme de l'équipe qui a fait un geste commercial et a procédé sans délai à une seconde expédition de ma commande après que la première ait été perdue par le service de livraison. Je recommande donc vivement.
17/08/2021
Raha M.

AE
This was very cute and I loved the idea :)
12/08/2021
Mikolaj T.

PL
Bardzo starannie wykonane, zapakowane i bardzo szybko dostarczone (już po 1 dniu).