Where It All Began Map

✓ Fully Customisable Map To Your Most Special Location
✓ Makes An Excellent Gift For Valentine's Day, Anniversaries And Other Occasions
✓ Fast Delivery And Free Worldwide Shipping
✓ Available In A Beautiful Printed Copy, Digital Download, Or Canvas
✓ Create Your Where It All Began Map In Just 3 Easy Steps!

FREE SHIPPING
We send worldwide with no extra cost
MADE TO ORDER
Created just for you
GREENER PRINTING
Using sustainably sourced, FSC-certified paper and wood
How it works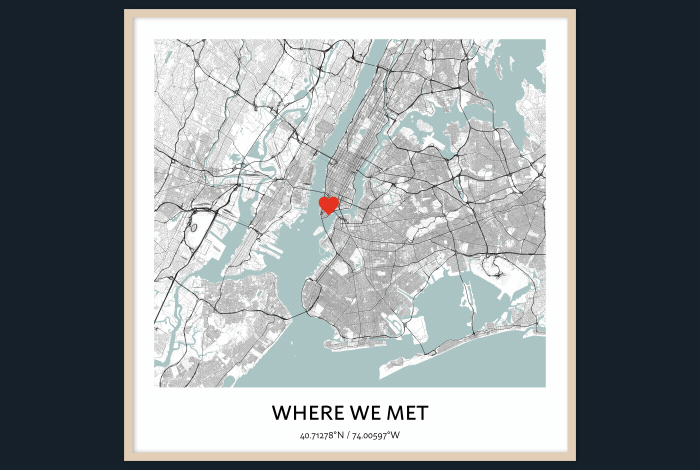 Choose your design.
Choose one of our predefined designs or play with the colors to create your perfect artwork.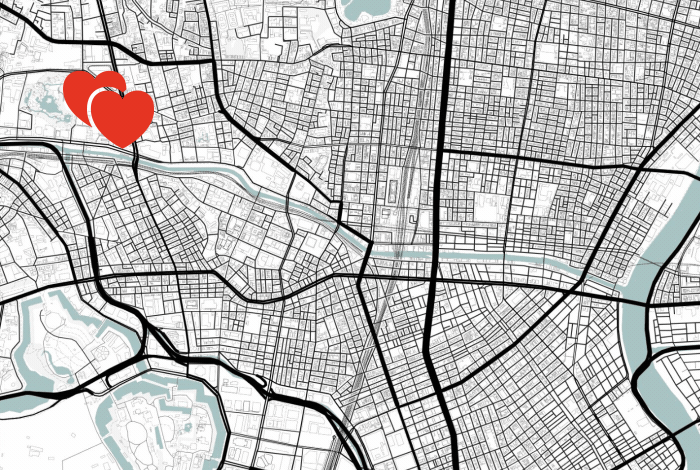 Mark the spot close to your heart.
Your home, the place you've met your other half or any other remarkable place. Choose the address and add the map marker to capture your special place.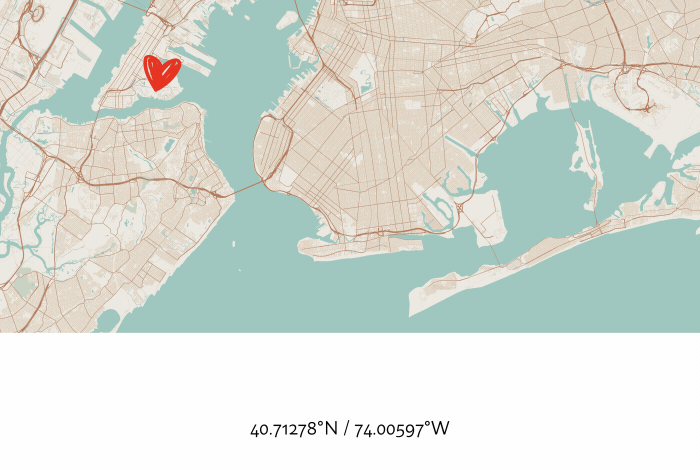 Add some personal touch.
Add some personal touch by customizing the map title with your own words.
Customer Reviews
Write a Review
Ask a Question
17/01/2022
Daniel S.

US
Definitely recommend!
Positive prints did a great job! My girlfriend loved the framed map I got her. Also, there was a slight issue with the cut of the print (this was not Positive Prints's fault) and Positive Prints turned around a replacement at no charge, very quickly. Their customer service is very responsive and excellent. I definitely recommend.
13/01/2022
Ayla T.

FR
J'ai trouvé l'emballage très bien fait. Le poster n'était pas abimer grâce aussi a la feuille blanche qui l'entourait. Le tube est très jolie aussi une fois emballer et la carte est splendide. Ca fais une très très belle décoration.
11/01/2022
SYLVIA D.

ES
Todo genial, muy rapido y un regalo muy original.
09/01/2022
Joshua S.

US
08/01/2022
Benoit R.

BE
07/01/2022
Denise W.

US
My order came on time and was in perfect condition. The packing was awesome! My husband loved it and was actually speechless when he received his gift Thank you much!
07/01/2022
Justine N.

FR
07/01/2022
Akim M.

BE
Rapidité et disponibilité alors qu'une erreur s'était glissée dans le texte. Tout s'est passé à la perfection !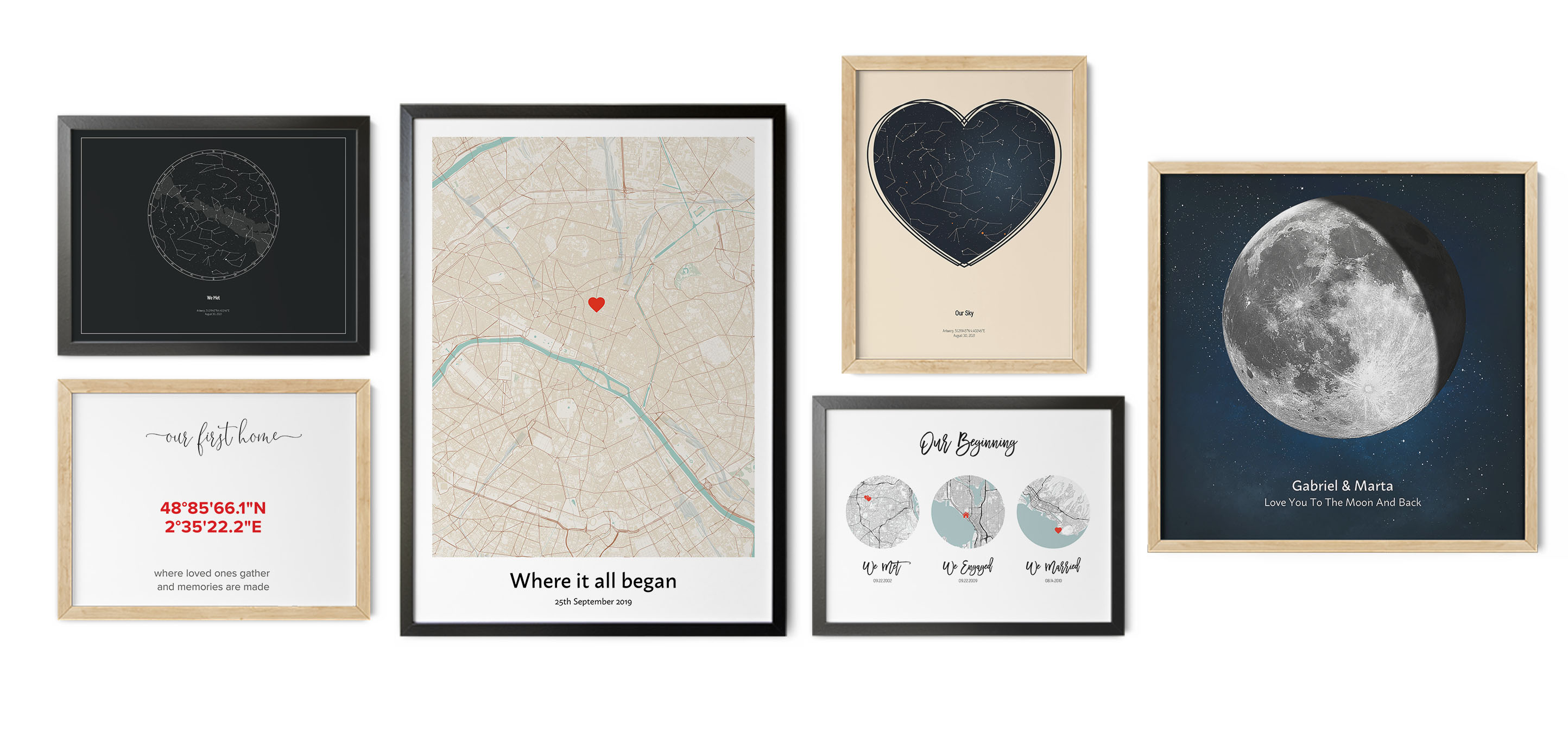 You found The Perfect Gift
Personalized prints make a lasting, meaningful gift.
✔ Printed on elegant, matte art paper of 200 gsm or beautiful 340 g/m² canvas fabric ✔ Choose from over 100+ themes and styles to fit any occasion ✔ Pick between a small size print or a statement decor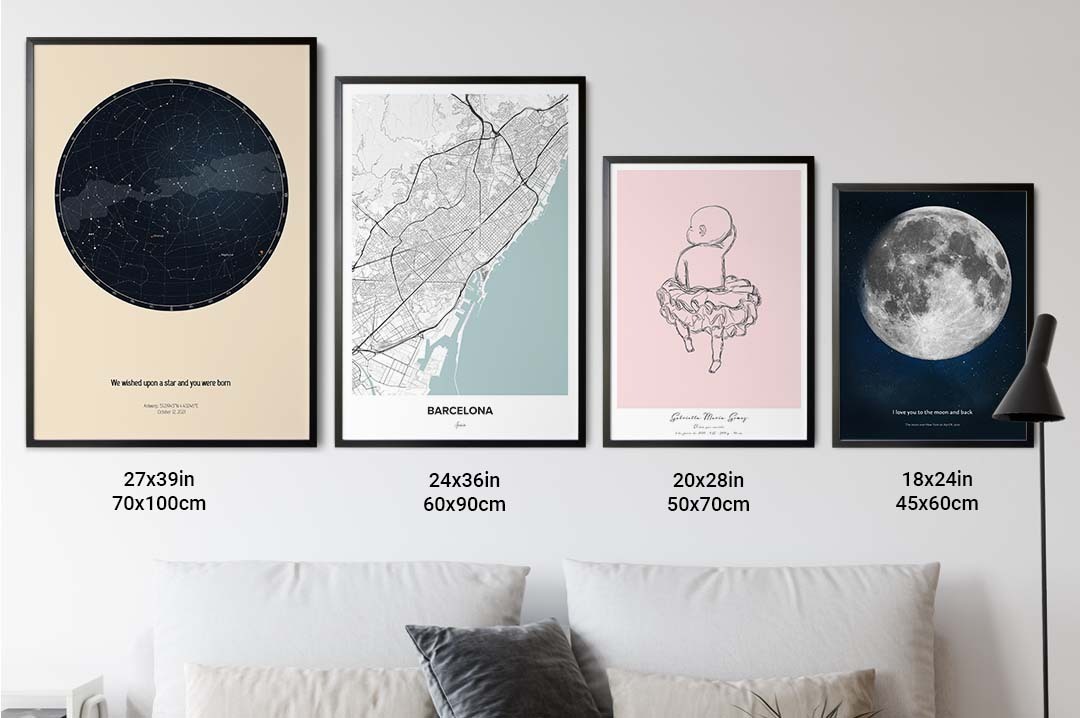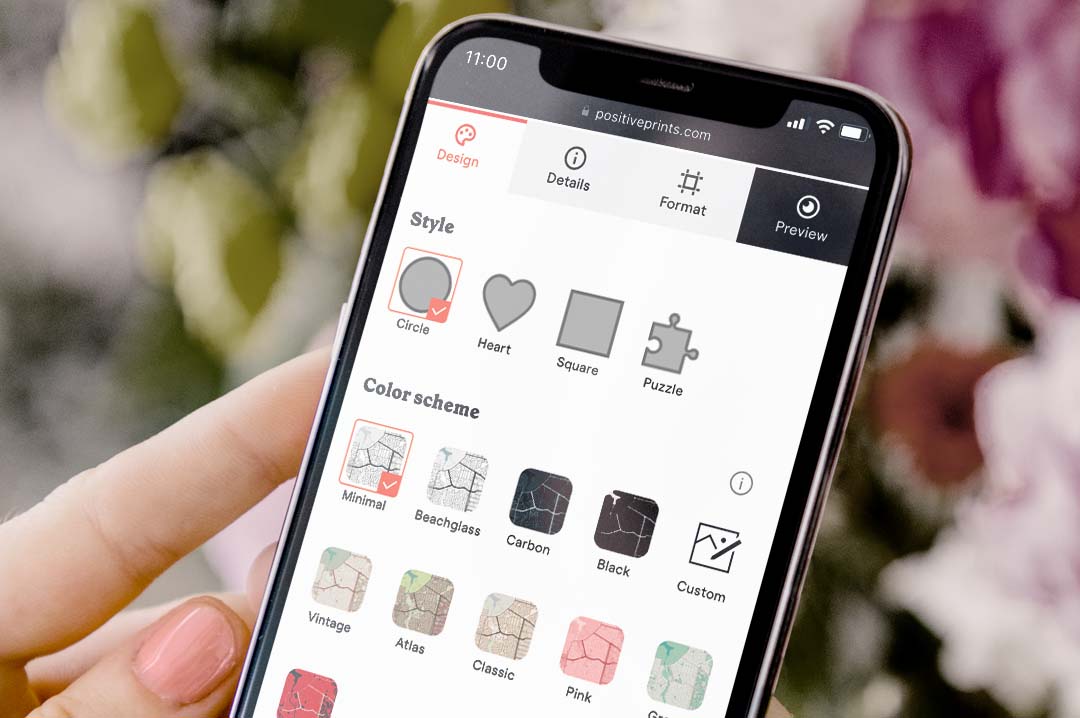 Or choose a last minute digital download
✔ Available immediately after purchase ✔ Can be printed in the format of your choice ✔ High quality JPEG files of 300dpi
Create digital file now
Think back to the place where you met that someone special, the moment where one of life's greatest adventures started and you didn't even know it. Now, turn that memory into a treasured keepsake with a where it all began map gift.
What is a where it all began map?
A where it all began map pinpoints the exact location of where you and your love first met. Our maps use GPS data to recreate a bird's eye view of a location of your choosing, from the city streets of Paris to your little hometown in Georgia.
Every love story has a beginning. It might be an unexpected one, such as a chance meeting at a concert or event. Or, it might be a planned occasion, such as a first date or introduction from a friend. The place where it all began will always bear significance, and a map will help you remember that magical moment for the rest of your lives.
Gift ideas to remember where it all started
Our beautiful where it all began maps are the ideal gift for every couple and significant other. It's a small but mighty testament to the story you're writing together and gives you a way to share that story with others. Every map is truly a work of art and custom-made to every customer.

Give a where it all began gift for:
Valentine's Day
Christmas
Anniversaries
Weddings
Bridal showers
New homes
And more!
Customize your map with your favorite quote, song lyrics, or other lines of text that will make your artwork stand out and be unique to you!
Customising Your Where It All Started Map
At Positive Prints, we're happy to put you into the role of map designer so you can receive custom artwork you'll be proud to gift to someone or display in your own home. Our 3-step creator makes it easy to bring your ideas to life.
Start with a basic map design and select your color combination. We have pre-defined several color options to make the map streets pop and provide enough contrast to get a clear image of your location.
Next, input the details of where it all began map that will make your map most special. Select your location and drag and zoom the map editor to provide as much or as little detail as you like. Include a sentimental message, saying, song, or even the date of when it all began.
Last but not least, choose how you wish to receive your print. You can select from a professionally printed map that is packed and shipped to you. Or for faster gifting, you can select a digital download and have your map printed locally. We also offer maps printed on canvas.
Create your where it all began map today!
The place where it all began will always have a special spot in your heart. Delight the one you love by capturing one of your favorite shared moments in a way that will stand the test of time.
Hold onto your most precious memories with a where it all began map gift. Order yours today!