-15% with code
BLACKWEEK22
Engagement Map
✓ Create a map of the place where your engagement happened
✓ Customize your artwork in 3 easy steps
✓ Use our templates or play with colors on your own
✓ Hooray – the shipping is on us
✓ Instant preview of your personalized design
Customer Reviews
Write a Review
Ask a Question
10/31/2022
Courtney M.

Canada
Such a great idea for an engagement momento! They were lovely to work with. I had to adjust my picture after my order and they were very quick and accommodating when I emailed them within the 4 hr grace period. 100% would recommended them!
11/04/2022
Positive Prints
Hello Courtney! Thank you for being our valued customer. We are so grateful for the pleasure of serving you, and we are over the moon that we met your expectations. 🤗 We look forward to celebrating the next special occasion with you. ✨
08/03/2022
Nancy Z.

US
This is a great gift for all your loved ones to celebrate lifetime achievements. We made the purchase to celebrate the place of an engagement! Very pleased with the product and professionalism with ordering. You will not be disappointed. We will order again for another milestone!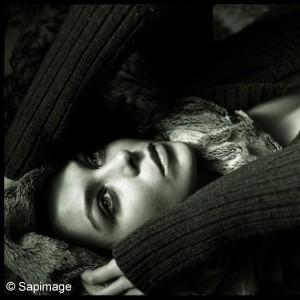 MG
08/02/2022
Madison G.

US
Loved this gift for my friends! Having multiple options to make it 'custom' was a great idea.
07/04/2022
Michele A.

US
Absolutely loved it … was scared ordering a personalized item online but an amazing job
07/08/2022
Positive Prints
Hello Michele, Thank you for your feedback! We will do everything in our power to have the opportunity to one day receive a 5-star review from you! 😊🙏� Thank you for helping us to become better for you. I wish you the best!
06/05/2022
Pam L.

US
I purchased this item on canvas for my niece after becoming engaged. We were so pleased with the accuracy and quality of this product. Exactly what I wanted! Thank you
06/10/2022
Positive Prints
Hello Pam! Wow! We're glad that we were able to meet your needs. Trust us, you've made our day immensely better by sharing your experience. 🥰 Congrats on your engagement! You deserve every happiness! We look forward to celebrating the next special occasion with you! ✨ Wish you both all the best!
Celebrate one of the most important milestones in your life with an Engagement Map — a beautiful map showing the place where the magic happened.
What's an Engagement Map Gift?
Every map is part of a journey. For you and your significant other, a special part of your journey together started with the moment you became engaged. Cherish this special moment forever with an Engagement Map gift.
An Engagement Map pinpoints the exact place where you two decided to spend forever together. It's a personalized map print that tells part of your love story, one that you'll be happy to share with all who enter your home.
Engagement Gift Idea
Our Engagement Map prints are the perfect gift for newly engaged couples. It might just be the very first piece of art they hang in the home they're creating together! Just input the address of where the engagement took place, then choose how you want to frame the location on your map print. Personalize it with custom text and other elements to make it truly one of a kind.
Engagement maps are also the ideal gift for weddings, anniversaries, or any holiday that's special to you. Our prints come in standard sizes for easy framing to make it easy to complete your engagement gift.
Customising Your Engagement Map
How much can you customise your Engagement Map? Positive Prints has done most of the hard work for you, but you have a lot of control over how your final product looks!
First, we start by offering different map shapes and color schemes. Match your map to your favourite couple's decor so it will look great in their hope. The map itself can be in a heart, circle, or square. You can also add cool color filters like beach glass, vintage, or carbon to add just the right effect.
In Step 2, you can select your specific location by typing in a city, state, address, or a point of interest. Our technology will find your location, and you can zoom in or out to frame your map the way you want. Add a map marker to pinpoint the exact location where you went from dating to engaging.
You can also add lines of custom text to make your map even more personal. Some of the cute catch phrases we've seen include:
"She Said Yes!"
"He asked. She said!"
"Will you marry me?"
"Our Engagement"
"No longer available."
"He put a ring on it."
"He asked. I said 'About damn time'."
"My heart is lighter; my hand is heavier"
"It's only the beginning…"
"I always knew you were my soulmate."
Last but not least, Step 3 handles the other of your print. Choose from a digital download or enjoy free worldwide shipping directly to your door. We can print on canvas as well as ship a poster with a frame for your convenience. Choose your format and size, and we'll start working our magic!
Create Your Engagement Map Now!
An engagement map gift is one that will last for ages. Start creating yours today in just three easy steps!