Our First Date Map

✓ An Our First Date Map Beautifully Displays One Of The Earliest And Most Important Milestones In Your Relationships
✓ Customize Your Map With Your Choice Of Colour Scheme, Map Shape, Personalised Text, And How Your Artwork Is Printed And Displayed
✓ Fast & Free Worldwide Shipping Or Digital Download Options Available
✓ Our First Date Maps Make The Perfect Gift For Holidays And Special Occasions
✓ Start Creating Your Our First Date Map In Minutes!

FREE SHIPPING
We send worldwide with no extra cost
MADE TO ORDER
Created just for you
GREENER PRINTING
Using sustainably sourced, FSC-certified paper and wood
How it works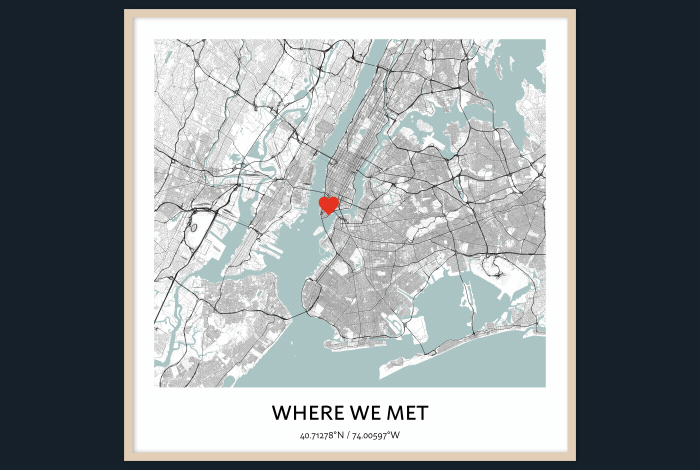 Choose your design
Choose one of our predefined designs or play with the colors to create your perfect artwork.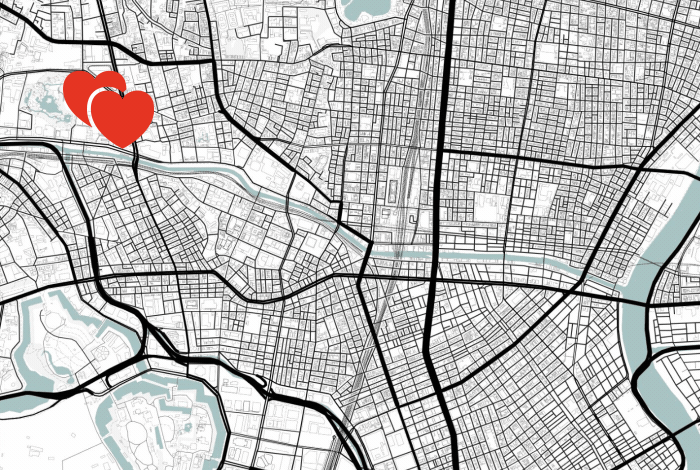 Mark the spot close to your heart
Your home, the place you've met your other half or any other remarkable place. Choose the address and add the map marker to capture your special place.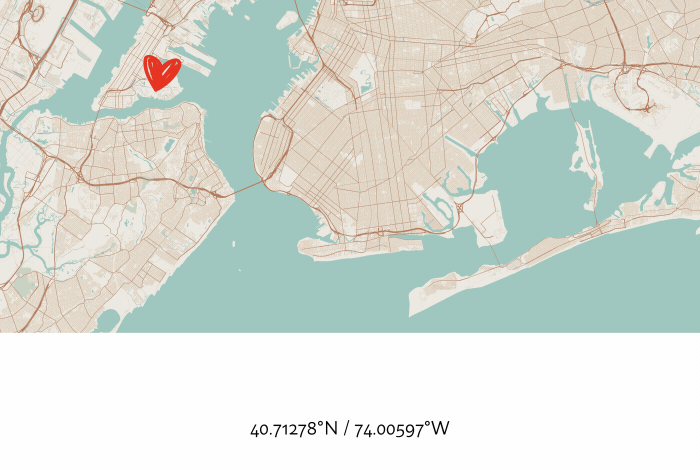 Add some personal touch
Add some personal touch by customizing the map title with your own words.
Customer Reviews
Write a Review
Ask a Question
18/10/2021
Andrew H.

US
This was easy to make and customize. Print turned out great!
18/10/2021
Aleksandra K.

PL
Szybka realizacja, a w przypadku mojego błędu przy zamówieniu uzyskałam bardzo szybką pomoc. Polecam baaardzo!!! ;)
18/10/2021
Lynn F.

US
A uniquely special gift for our anniversary, marking the place where we began our relationship of many years. Well done!
18/10/2021
Kathleen G.

US
16/10/2021
Beata S.

PL
15/10/2021
Curtis M.

US
Our map turned out perfectly 🙂
14/10/2021
Clint J.

US
Received and loved it!! Thank you!
14/10/2021
Sara R.

ES
He recibido el producto correctamente, tal y como esperaba. Se ve igual que en la foto, bonito y original. Lo recomiendo!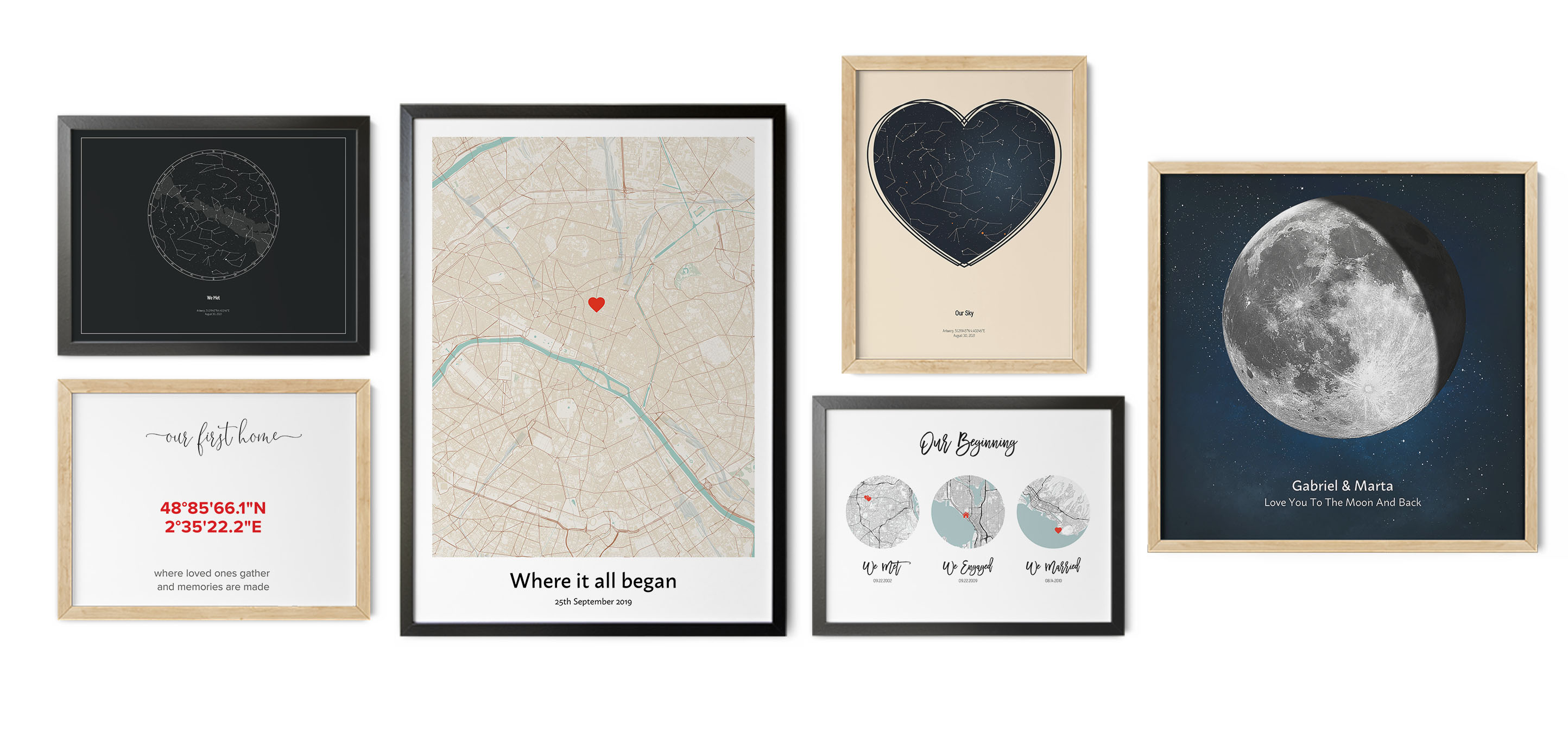 You found The Perfect Gift
Personalized prints make a lasting, meaningful gift.
✔ Printed on elegant, matte art paper of 200 gsm or beautiful 340 g/m² canvas fabric ✔ Choose from over 100+ themes and styles to fit any occasion ✔ Pick between a small size print or a statement decor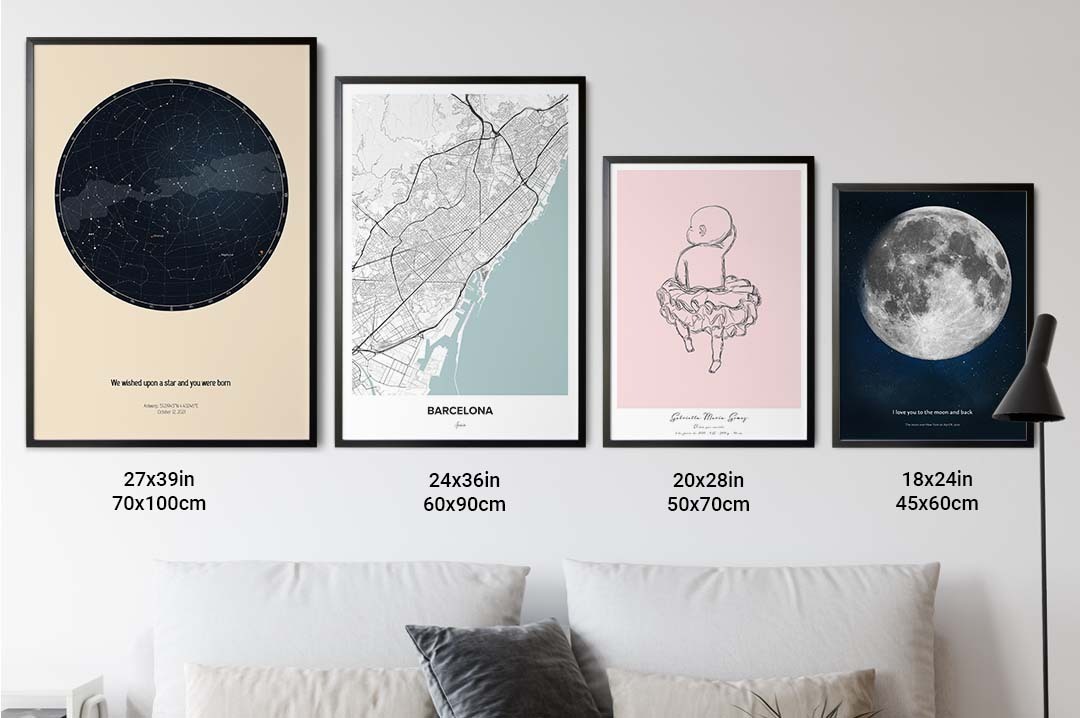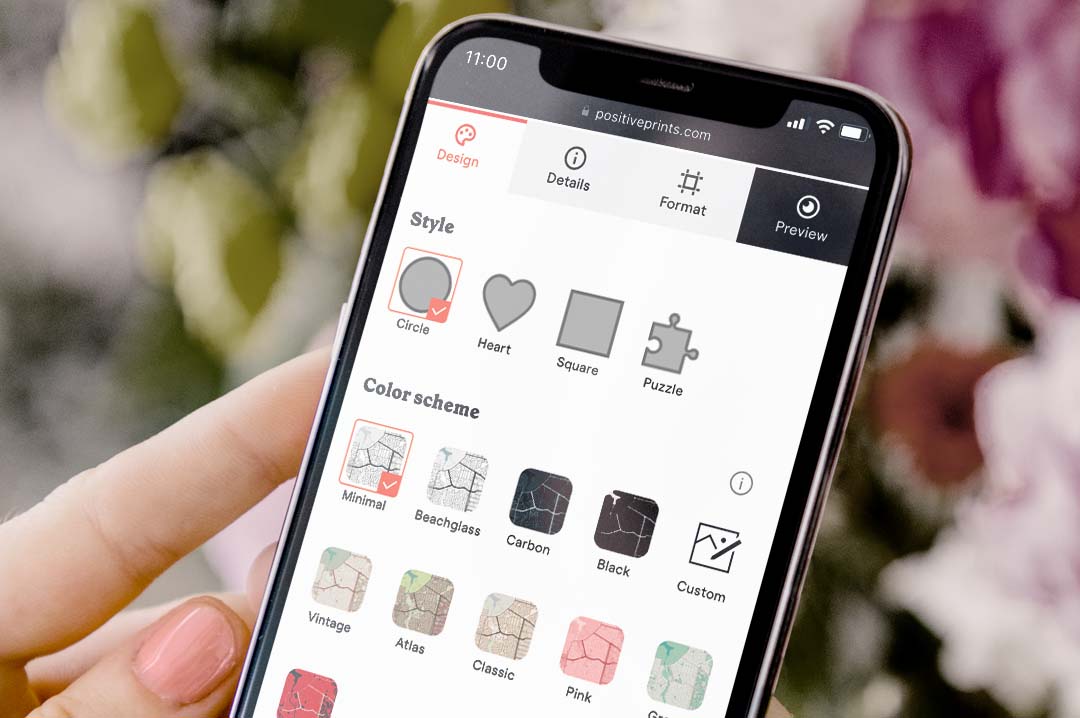 Or choose a last minute digital download
✔ Available immediately after purchase ✔ Can be printed in the format of your choice ✔ High quality JPEG files of 300dpi
Create digital file now
Every love story begins with a first date. It might be a planned engagement, or it might be an unofficial outing. No matter how it happened, an Our First Date map lets you look back on where it all began.
What is an Our First Date map?
Every step you and your partner have ever taken in life eventually led you to find each other. An Our First Date map shows a snapshot of your journey and the moment you started that journey together.
Maybe a friend introduced you and you planned to meet for coffee, dinner, or a walk in the park. Or maybe fate took matters into its own hands and put the two of you in the right place at the right time for a chance meeting. However you remember your first date together, you can secure that moment in your memories with a beautiful piece of artwork.
Gift Ideas for Engagements & Weddings
An Our First Date map is one of our most popular gifts. It displays a map of the location of your choosing with a simple heart shape over the exact spot where you experienced your first date. Many of our customers at Positive Prints choose to gift an Our First Date map to their spouse or spouse-to-be on their wedding day, anniversary, or engagement party. It's such a sweet way to look back at one of the first memories you shared together.
And while the gift might be for the special someone in your life, it's a gift you can enjoy, too! Hang your cherished map in your home so you can always look back at the time when your love was just starting to grow.
To complete your map design, add a custom message that brings that moment in time to life. It might be the date and time of your first date, details about your location, the movie or concert you saw together, or even a quote or song lyric from the event. The possibilities are endless!
How to Customise an Our First Date Map
When you're ready to give your loved one a piece of artwork they'll hold close to their heart forever, Positive Prints is here to help. Our map creator uses state-of-the-art GPS technology to make a highly detailed and accurate map that's all about you.
Start by choosing your design. Our custom maps can come in round, square, or heart shapes to create the look and feel you want. Choose from one of our pre-defined colour schemes or create your own to match your personal style.
Customise your map even further by choosing the location of your first date and dropping a heart-shaped pin. Include a message to enhance the significance of your map.
Last but not least, you can select from a variety of ways to receive your first date map gift: hardcopy print, digital download, print on canvas, or a framed poster!
Always Remember Your First Date Location
Look back at your first date with fondness. Start creating your custom Our First Date map gift today!