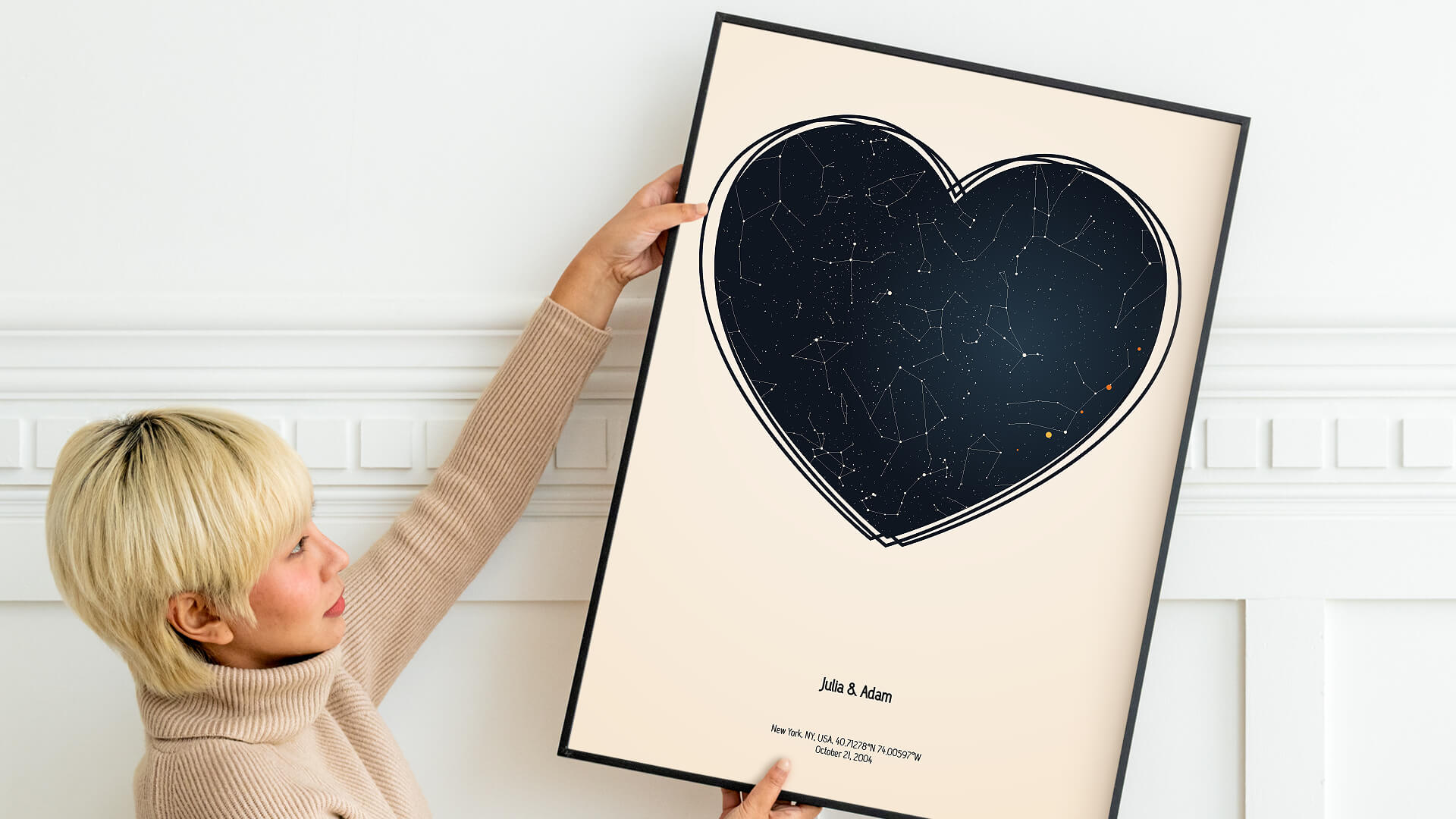 "I really want a mass-produced gift for Valentine's Day that took almost no thought or effort," said no one ever. Let's face it: a Valentine's Day gift should show the person you love how well you know them and how much you care. Knowing this, only a personalized Valentine's Day gift will do.
Giving any type of gift should come from the heart. It's always the thought that counts. When you can demonstrate just how much thought you put into their gift, your loved one is more likely to cherish it forever and know just how special their gift really is. If you need a little inspiration, we've got you covered. Here's what a unique Valentine's Day gift looks like and how you can personalize it:
What Makes the Best Valentine's Day Gift?
Anyone can buy a box of chocolates. A cute little stuffed bear, and some overpriced long-stemmed roses. And there's nothing wrong with those gifts, especially if they put a smile on the face of your favorite person.
But consider the fact that these are gifts they might be expecting. Maybe you've given them this exact same lineup of presents each year you've been together. Or maybe they're a go-to option simply because you don't have anything else in mind.
Whatever the reason, make this the year you think outside the box. Giving a personalized Valentine's Day gift automatically takes extra thought, time, and attention to detail. These are things that don't go unnoticed, either. Your loved one will not only squeal as they set eyes on a gift made just for them, but they will also relish the fact you took a few extra steps to make their Valentine's Day extra special.
No other type of gift can compete with a custom-made item that doesn't look like the endless sea of roses, candies, and stuffed animals.
Our Top Picks: Valentine's Day Gifts for Him or Her
You decided a personalized Valentine's Day gift is the way to go. But what are your options? Here are some of our favorite sentimental items that make for perfect gifts for him or her.
Custom City Map Art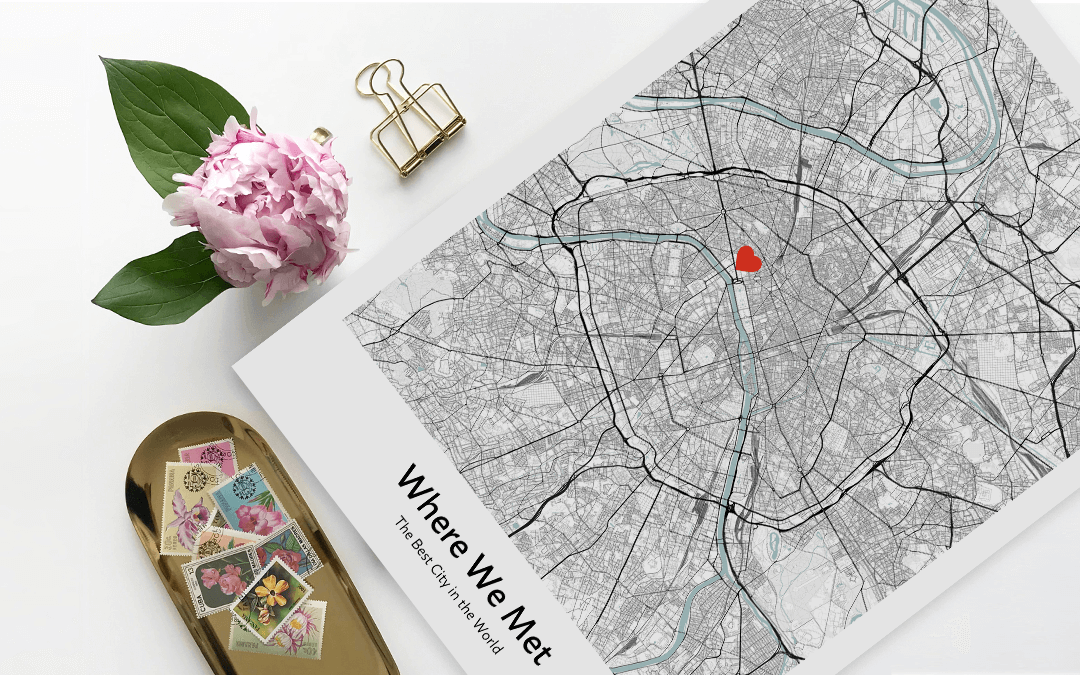 Do you remember the place where you first met? Had a first date? First kiss? Maybe you went somewhere special on the night you got engaged. Perhaps you travelled to a special venue to get married. No matter where your journey has taken you, a custom city map wall art print is the sweetest way to make those memories last a lifetime.
A custom city map is a beautiful piece of custom artwork based on the city of your choosing. You can add a pinpoint on the map to mark a specific location within that city to signify where a special event in your lives took place. Every map is created using data from OpenStreetMap for the greatest accuracy and scale.
You can customize the colors, shape, and size of your map, then have it shipped or printed at your local print shop. Add a beautiful frame and you've got a gift fit for a king or queen.
Moon Phase Poster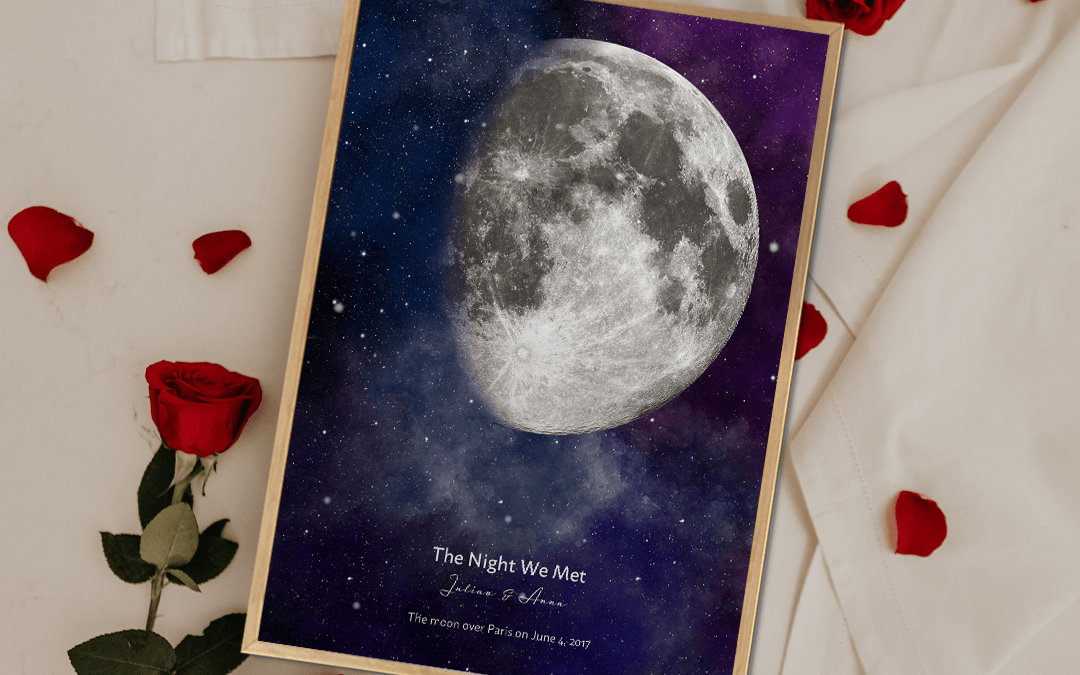 Every couple has a unique love story to share. A personalized moon poster can help you share a small part of it.
This unique moon gift is an artistic recreation of what the moon looked like on a special night of your lives together. This might be the night you met, the night you became engaged or married, or even the night you moved into your first home together.
Positive Prints uses reliable data to recreate the image of the moon based on the date of your choice. Every time you look at your poster, you're also looking at the moon the way it looked during your most treasured moment. Have your moon image printed on a poster along with custom text, or add it to a decorative pillow for your couch, bed, or reading nook.
Personalized Star Map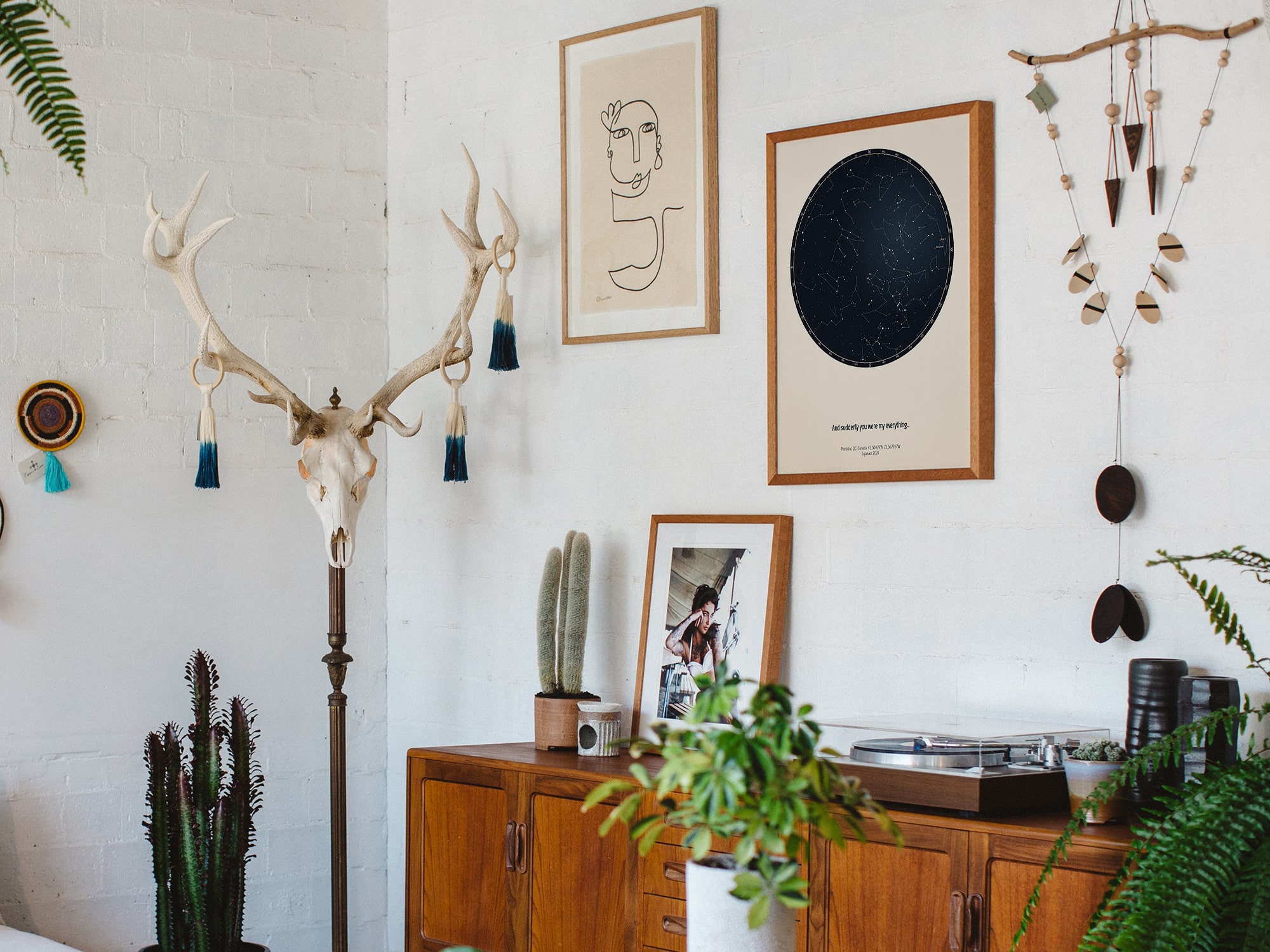 Similar to the moon phase poster, you can recreate the entire night sky based on the date of your choosing. Our star map gifts are true works of art that bring the night sky to life indoors. 
Use the Positive Prints editor to create your stars the night we met poster in just three easy steps. Select your map size and colour scheme, add custom text, then choose your preferred format of hardcopy print to be shipped to you, a digital file that you can print yourself, or a decorative pillow.
Gift a Personalized Valentine's Day Gift with Positive Prints!
Every day is a holiday when you can spend it with someone you love. But sharing a treasured personalized Valentine's Day gift that means something makes it even better. Start creating your custom prints today with Positive Prints!