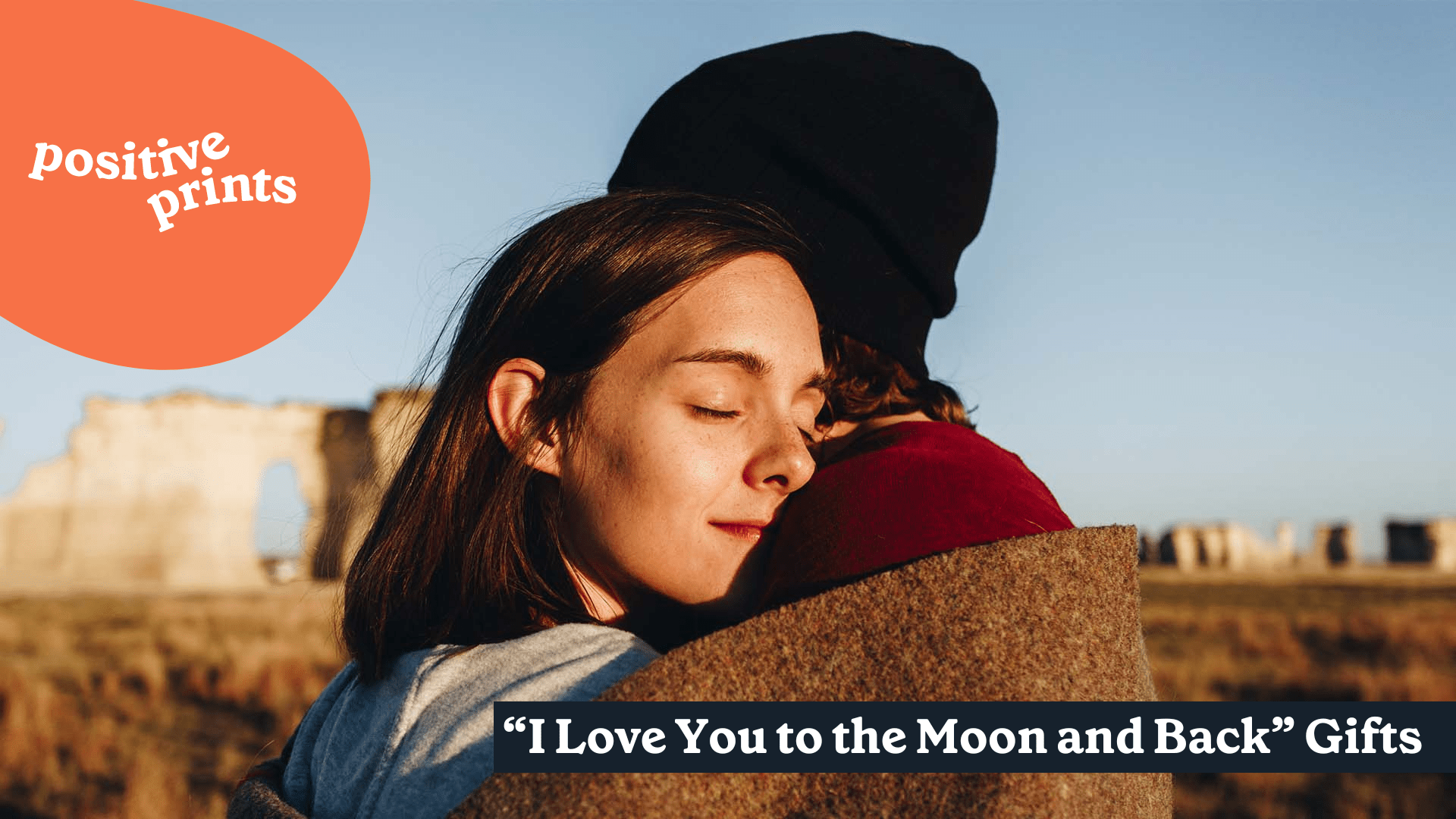 Gifts are a language of love. To tell someone you love them, you can give them a gift that's not only something meaningful, but that will convey a message close to their heart. If your special someone is a moon lover (selenophile), find a gift that will tell them "I Love You to the Moon and Back".
It's a powerful declaration that will show your partner that your love will never end and that it's immeasurable. Your love is as bright as moonlight and as vast as the distance between the Earth and the Moon.
We've found some of the best "I love you to the moon and back" gifts to make your loved ones feel special. Let's check them out.
Personalized Poster "I Love You to the Moon and Back"
positiveprints.com
from £20.00
Everyone remembers the first special night with their partner. It's a memory worth cherishing forever. A Personalised Poster declaring that "I Love You to the Moon and Back" is a brilliant way to commemorate the first date, wedding, or birthday of your loved one. The moon that shone over you on that magical night will guard your love till the end of time. You can also add custom I love you to the moon and back quotes or messages to make the picture even more meaningful and heart-warming.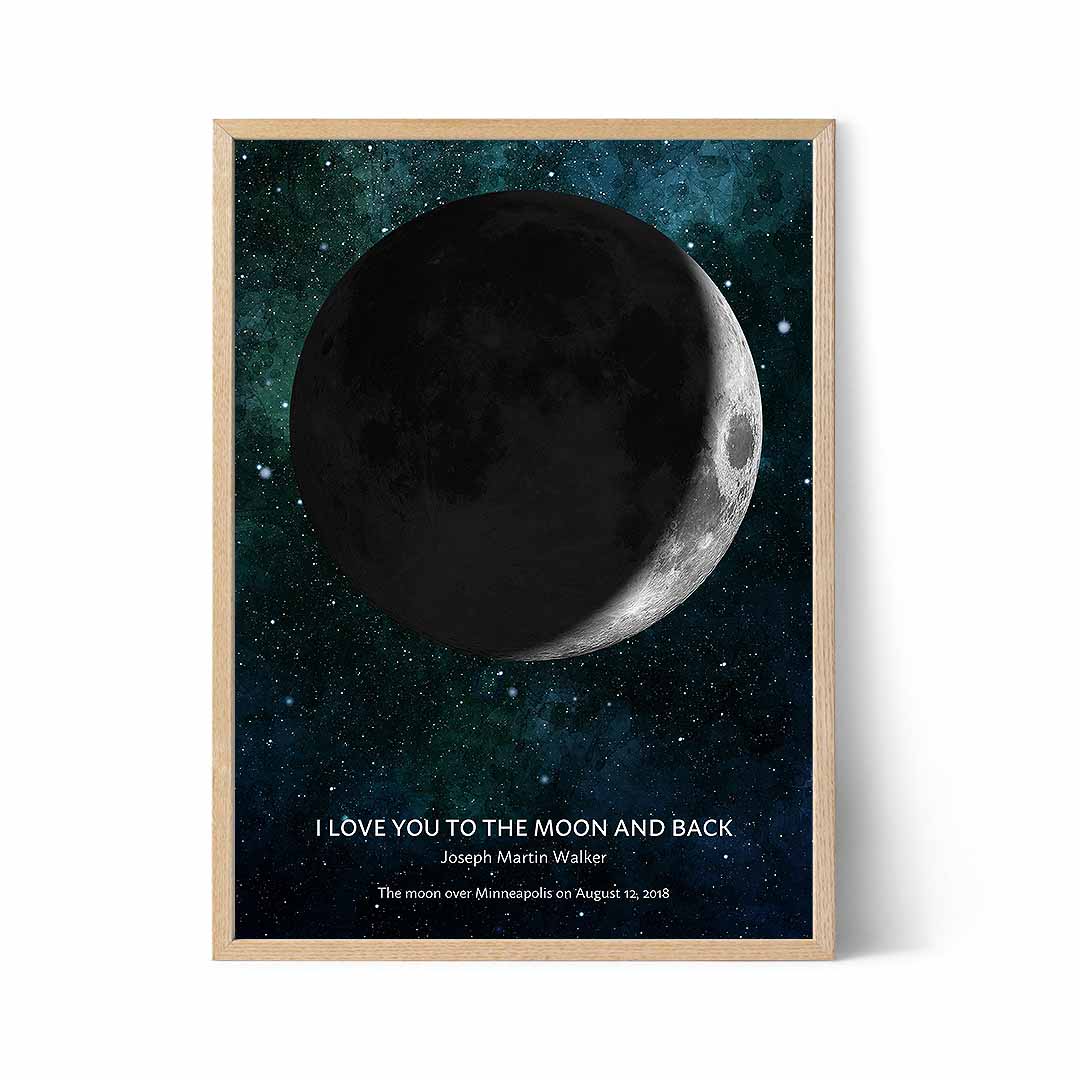 ---
Moon Ambient Light DIY
$34.95
"I will give you the moon…" Wouldn't it be amazing to give the whole bright moon to your partner? You may not be able to provide the real one, but this moon ambient light is just as pretty. Gift it to your beloved to tell them that your love will shine brighter and brighter. It certainly makes getting to the moon and back easier when that moon is in the same room as you instead of glowing in the night sky!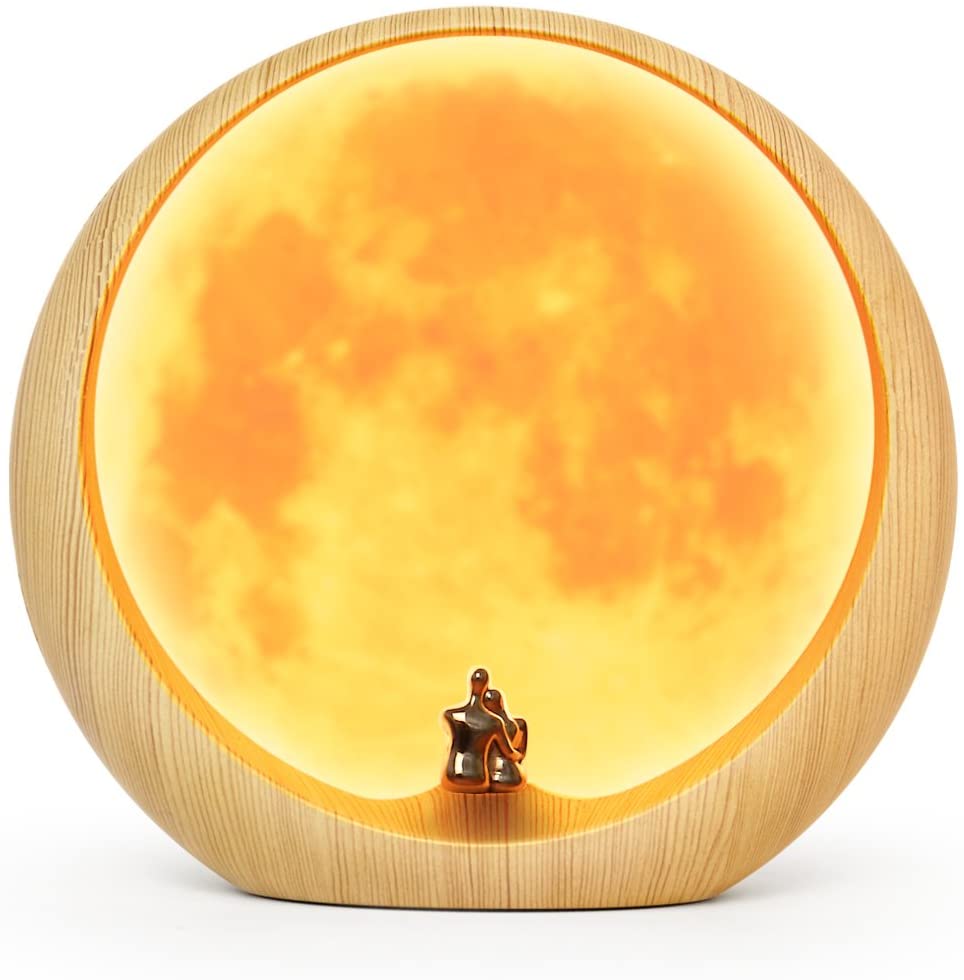 ---
Birthday Moon Phase
from £20.00
Celebrate the magic of your birth with our Birthday Moon Phase print. This unique piece captures the exact phase of the moon on the day you were born, adding a touch of celestial charm to your home. Choose from six stunning designs, each featuring the moon's unique shadow, and let this piece constantly remind you of your unique place in the universe. It's the perfect "I love you to the moon and back" gift for yourself or a loved one.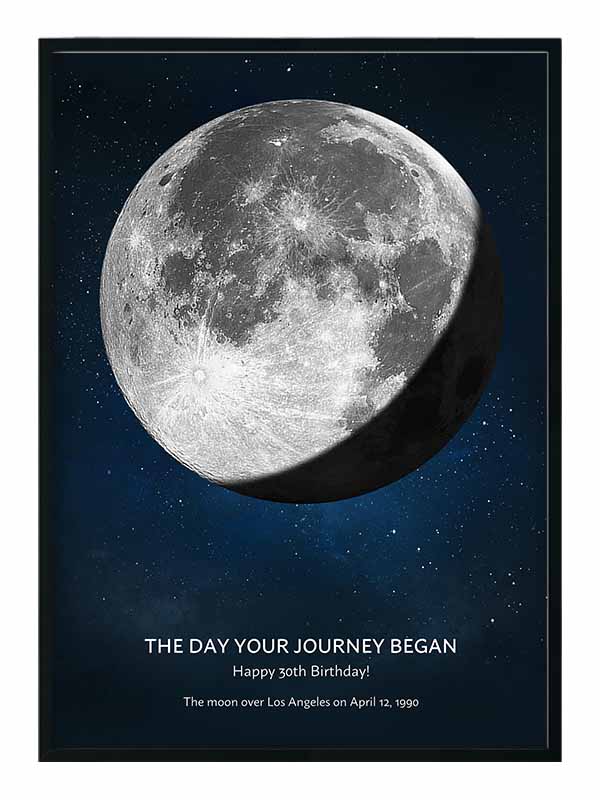 ---
Custom Song Soundwave Art
from £20.00
Transform your favourite moon-related song into a visual masterpiece with our Custom Song Soundwave Art. Whether it's "Fly Me to the Moon," "Dancing in the Moonlight," or "Blue Moon," we'll convert your chosen tune into a stunning piece of art. Simply upload an audio file or paste a YouTube link, and we'll do the rest. Each piece comes with a QR code that, when scanned, plays your song. It's a unique way to say, "I love you to the moon and back."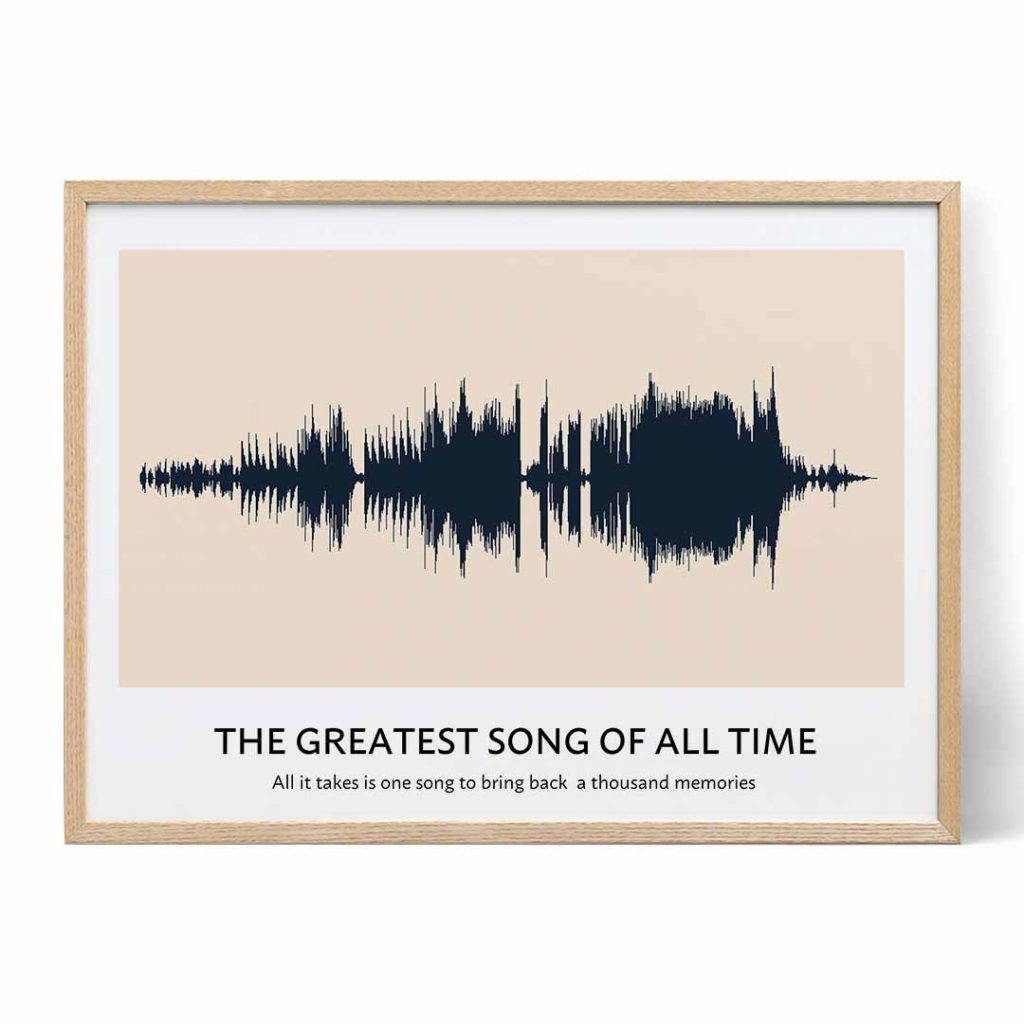 ---
Moon Phases Bracelet
$22.99
A beautiful piece of jewelry can be the key to a woman's heart. Every time she puts this bracelet on, she'll feel close to you and remember how much you love her. The moon phases bracelet is a lovely and unique piece of jewelry that can make someone feel very special. The moon phases engraved on this bracelet are mesmerizing and make it difficult to look away. Let her know that you love her without hesitation.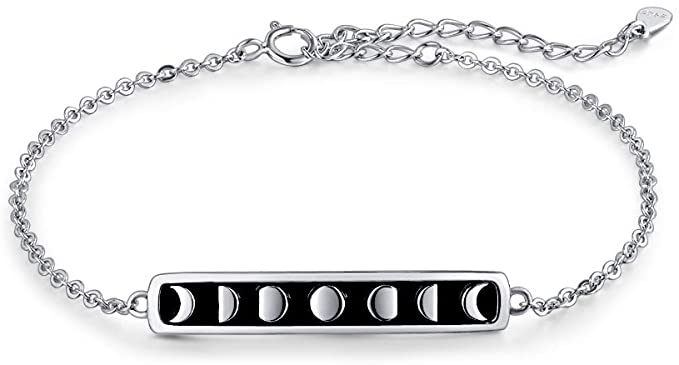 ---
When The Stars Aligned Double Star Map
from £20.00
Commemorate the moments that changed your life with our When The Stars Aligned Double Star Map. This personalised piece depicts the sky from two different places and dates, capturing the celestial beauty of your most cherished memories. Add constellations and the Milky Way for an extra touch of magic. It's a beautiful way to say "I love you to the moon and back" through the stars.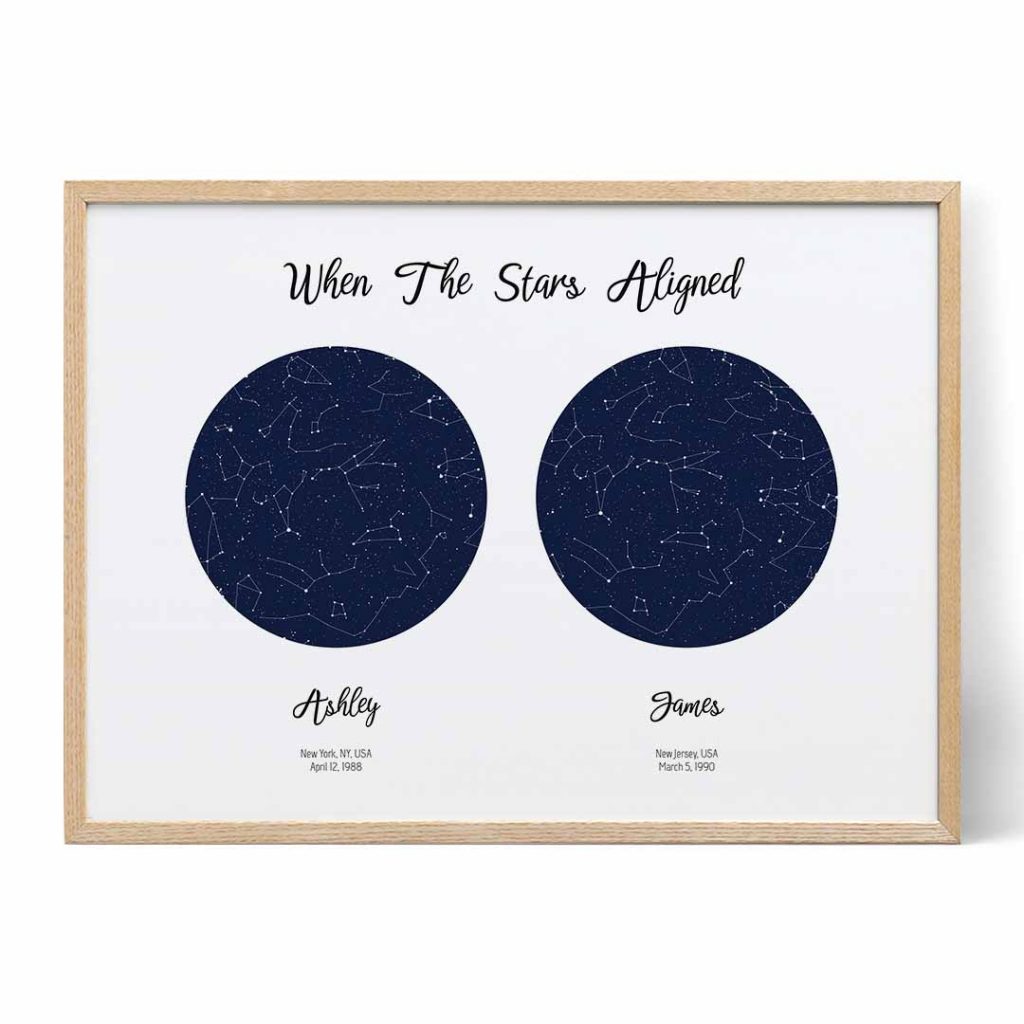 ---
I love you Soft Blanket
$23.99
Do you want to make your partner feel warm and cosy? Declare your love with this adorable and fluffy blanket! Let them cuddle the cloud with this cute blanket showing a lazy sloth sleeping on a crescent moon that will please the moon and animal lovers. Curling up on a lazy evening with this lazy sloth blanket sounds like heaven. It's the perfect way to tell your special someone, "I love you to the moon and back," without using words. Snuggle together under this soft and fluffy blanket and feel the love!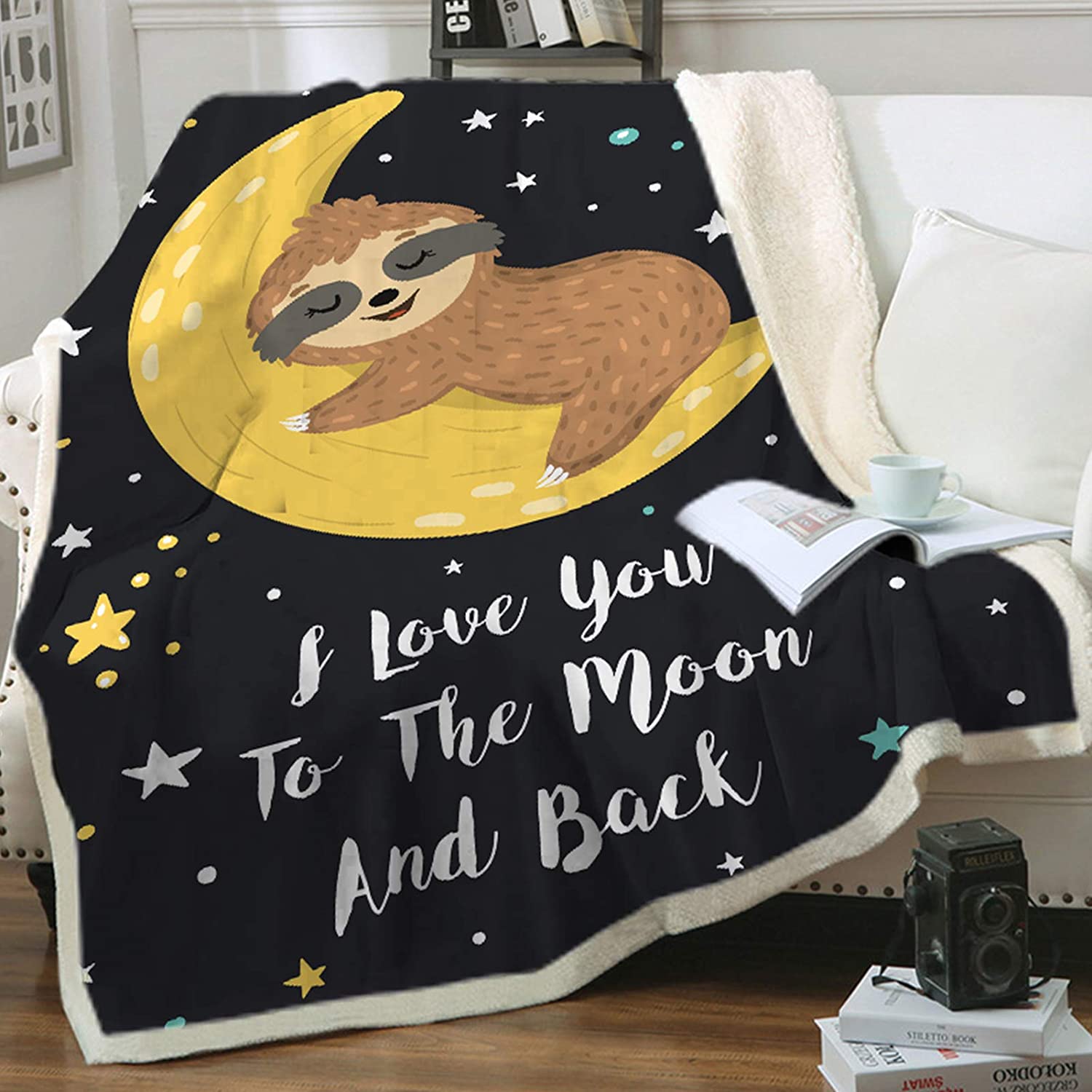 ---
Custom Star Map
from £20.00
What could be more romantic than stargazing on a beautiful starry night? Whether you had time to stargaze on the night of your first date, engagement, or wedding or were too busy looking into your partner's eyes — a Star Map is the most romantic celestial gift. This dazzling custom star map will bring a starry night to your house. It can be personalized to include inside jokes, love confessions, or I love you to the moon and back quotes so your special someone never forgets how much they mean to you.
---
Bracelet Set
$7.99
Matching bracelets offer a promise of eternal companionship. They're even more significant when there is a special meaning behind them. This beautiful sun and moon bracelet set is a perfect accessory for you and your partner that will remind both of you how extraordinary your relationship is. From the moon to the sun and back again, your love will be symbolized by only the most brilliant of celestial bodies.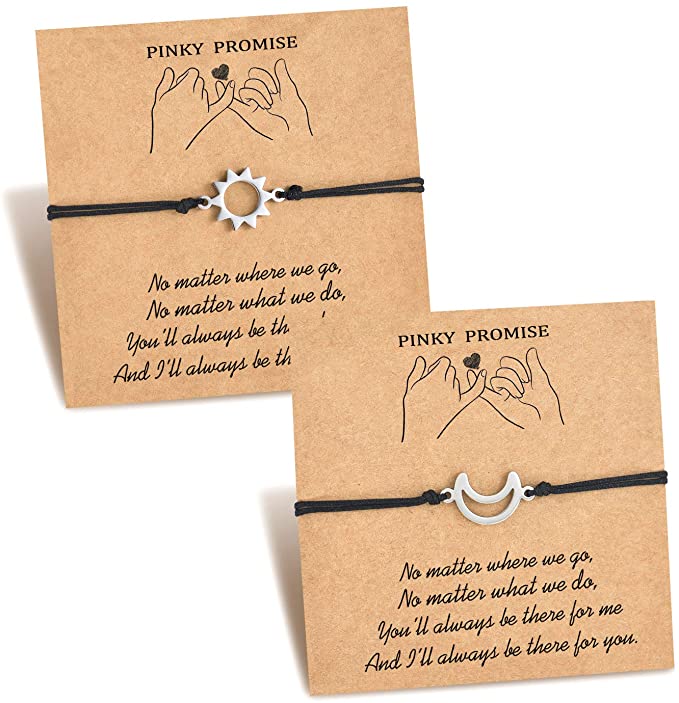 ---
Digital Moon Wall Art
from £20.00
Bring the moon's enchantment into your home with our Digital Moon Wall Art. This piece tells your love story through the moon's phases, adding a touch of magic to any room. Available immediately after purchase, this high-quality JPEG file can be printed in the format of your choice. It's a beautiful way to say "I love you to the moon and back" every day.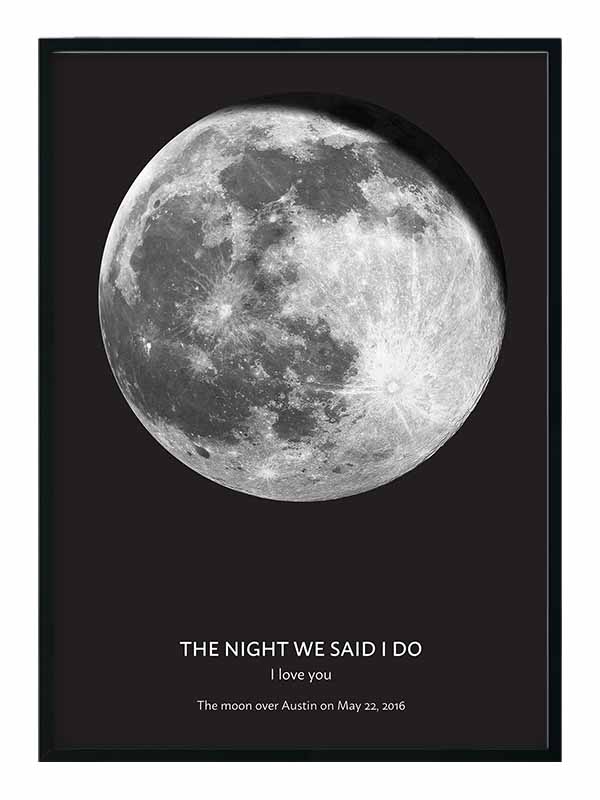 ---
2 Piece Moon Catchers — The Original I Love You to the Moon and Back Gift
$31.99
Dream catchers retain good dreams and let the bad ones slide away. They're an enticing token that will provide your loved one protection during long, dark nights. It's a thoughtful gift, especially if you live apart from each other and you can't scare the nightmares away with hugs and kisses. And because the protection against nightmares will be the last thing you see at night, you're sure to meet up with your lover in your dreams. What could be better?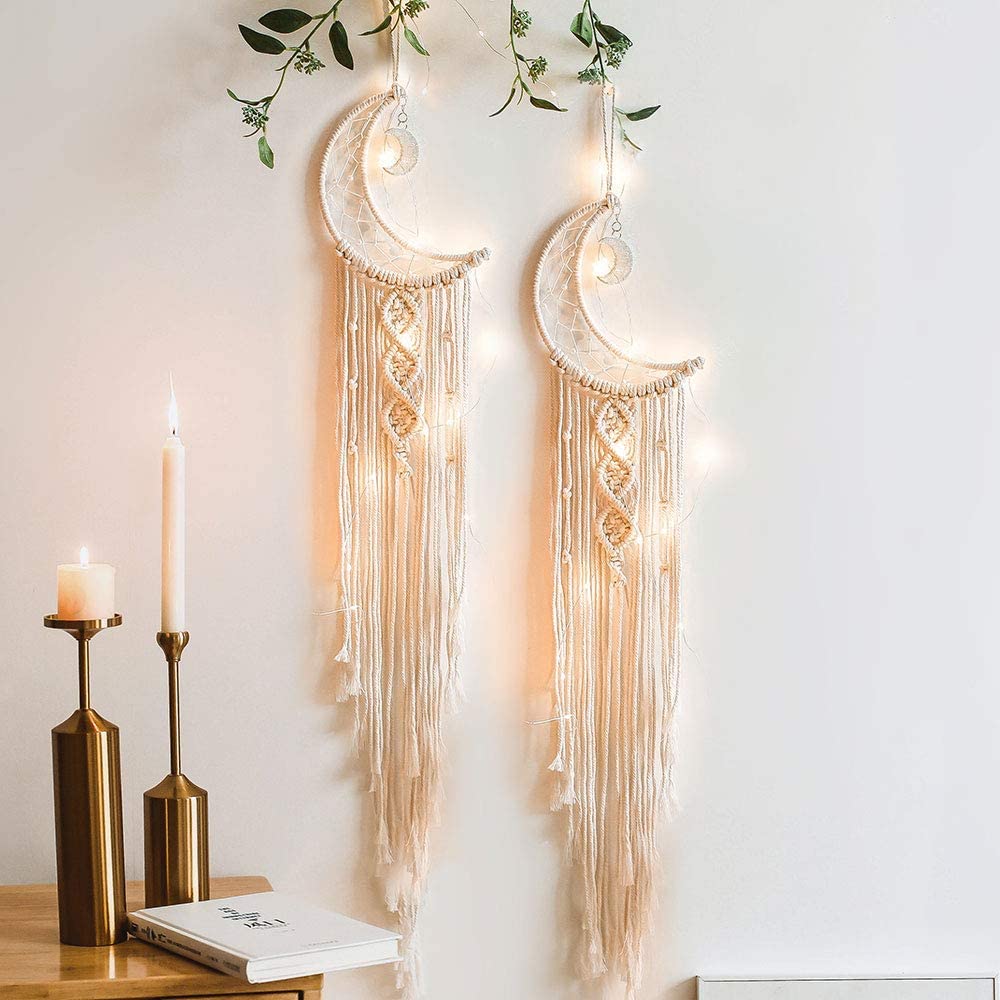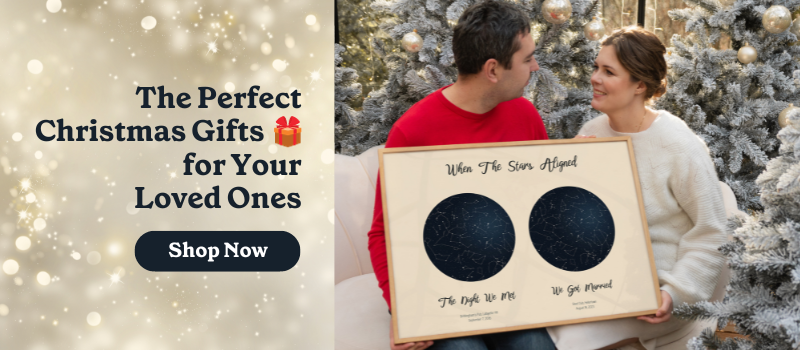 Engraved 3D Moon Lamp
$38.89
Are you looking for a romantic way to express your endless love to your wife but can't find the right words? Well, this stunning 3D moon lamp is the perfect "I love you to the moon and back" gift. The magical glow of this lamp conveys so much meaning – it's a unique and thoughtful way to renew your wedding vows and remind your wife that your love for her shines as bright as the moon. She'll be overjoyed by this beautiful symbol of your eternal devotion. Watching the moon phases spin in this lamp will be a constant reminder for your wife of just how much you adore her.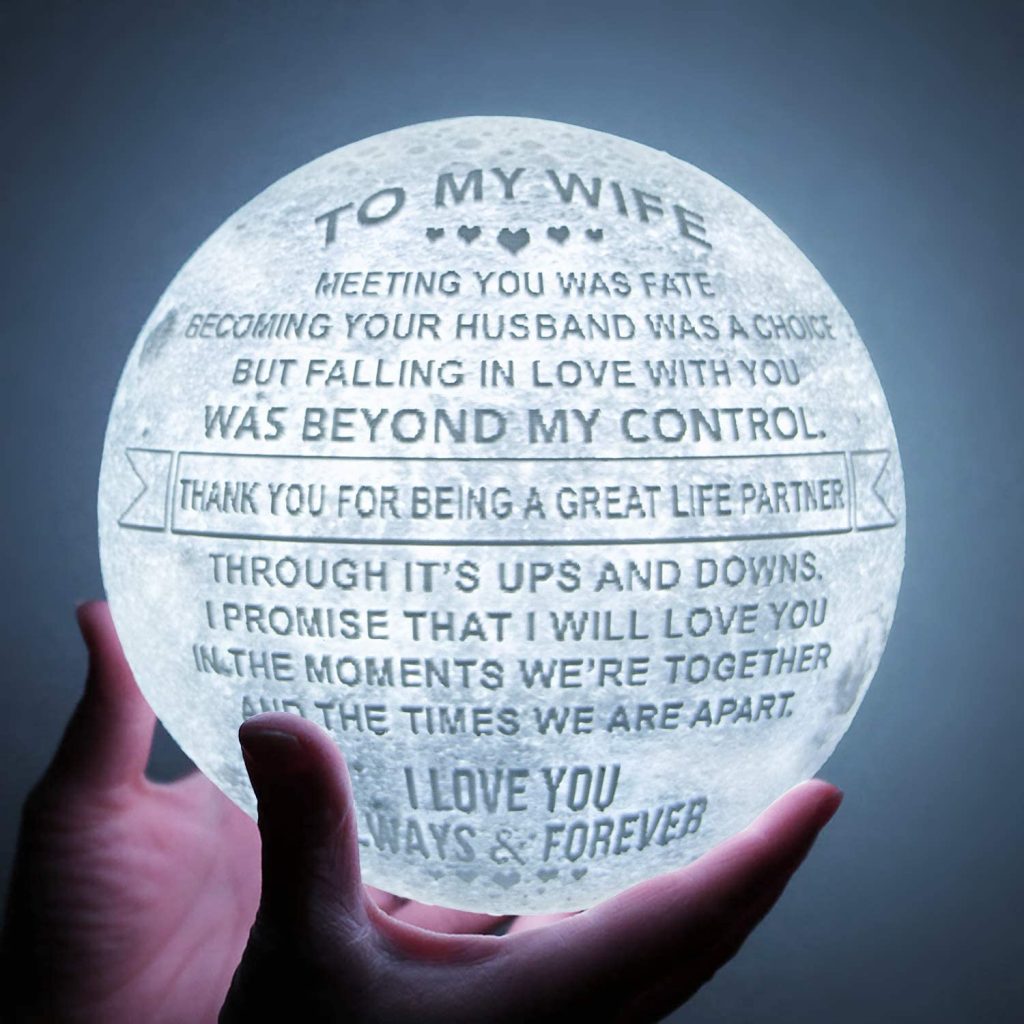 ---
Glow In The Dark Throw Blanket
$39.99
Who wouldn't love to take a nap under a fluffy, fuzzy blanket? If your special someone is a fan of afternoon naps and a selenophile at the same time, this glow in the dark blanket decorated with the stars and moon will surely bring a smile to their face. Perfect for snuggling on the sofa together and watching your fave romantic films.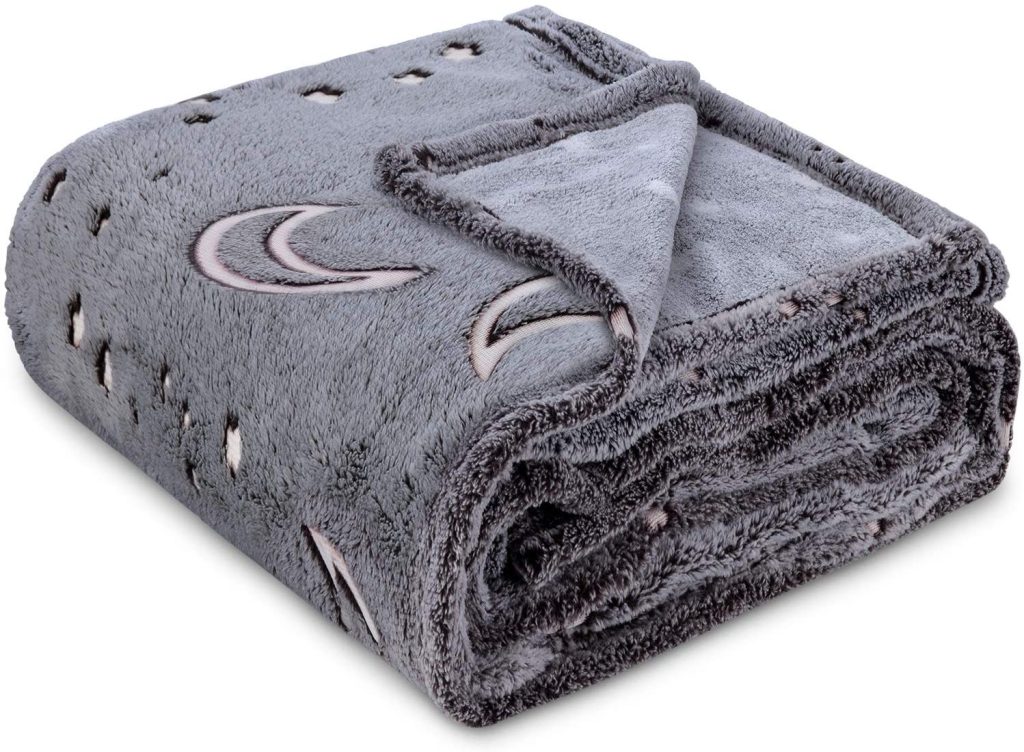 ---
Moon Crystal Ball
$28.99
Crystal balls have been used to show love and devotion to someone for centuries. And what if, instead of an ordinary crystal ball, you present your partner with the one that has a bright shining moon inside? Let them take a moon in their hands.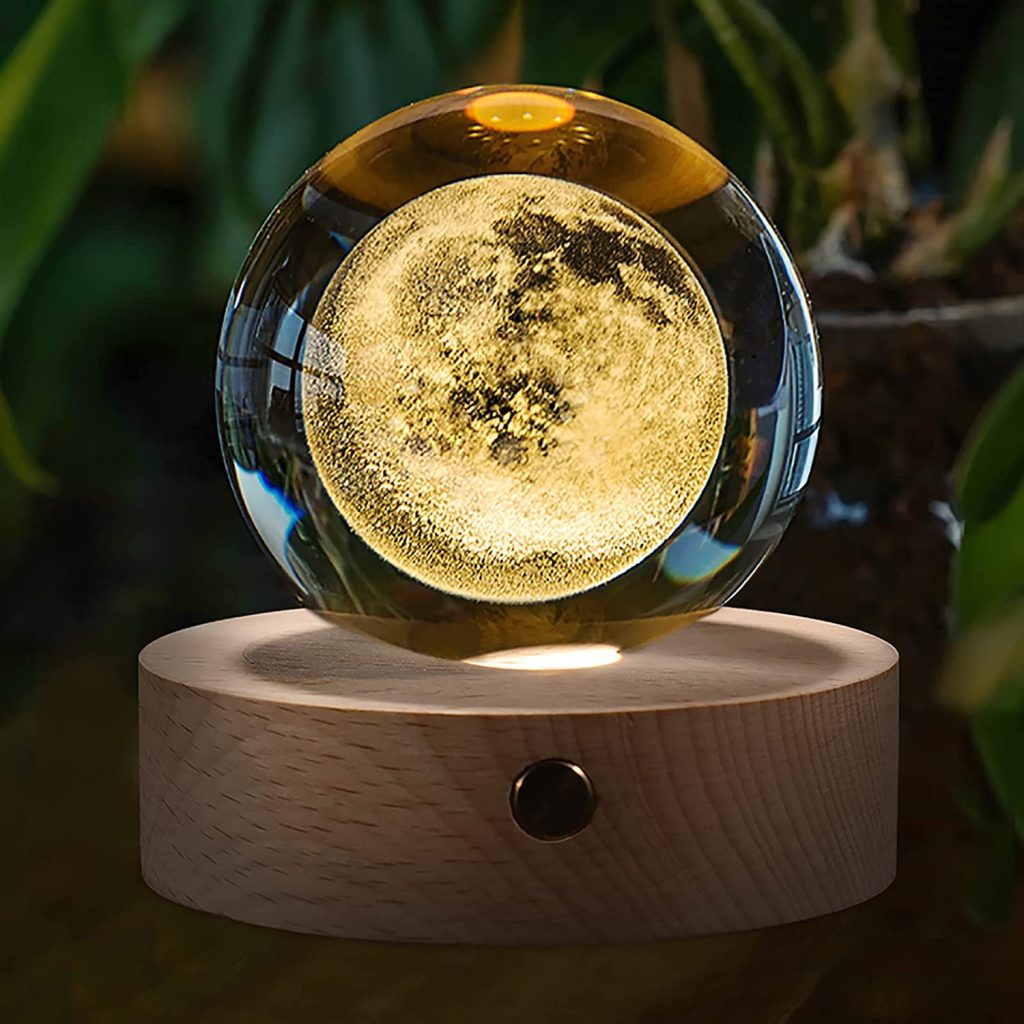 ---
Levitating Moon Lamp
$98.99
Ever heard of the phrase "I'll bring you the moon"? Many romantics use it, but you can fulfil this promise by giving your partner the most splendid levitating moon lamp. The lamp floats in the air and spins, always reminding your lover of you. You don't need to worry about the vast distance of getting to the moon and back when it's within touching distance!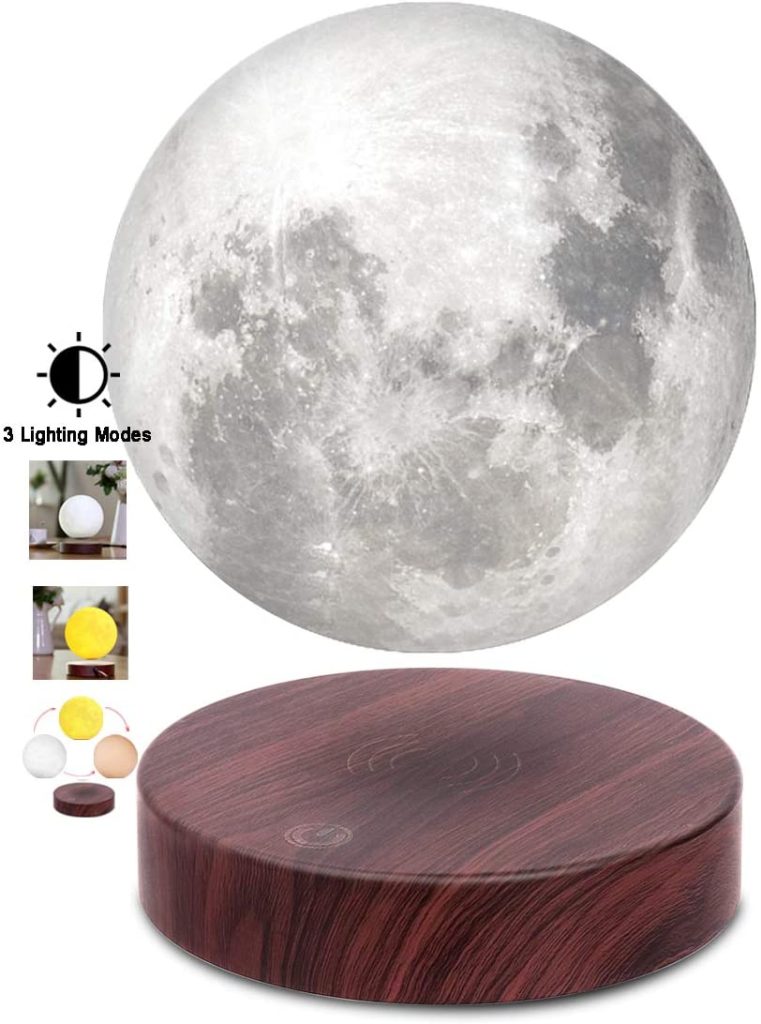 ---
Cute Decorative Jar – I Love You to the Moon and Back Gift
$18.99

This cute little moon in a bottle might look simple, but it conveys a powerful message. The moon globe encapsulated in this unique bottle is a thoughtful symbol of just how endless your love is – it reaches all the way to the moon and back! This charming gift can be used as a romantic keychain or presented on a shelf or table as a sweet reminder for your partner. Although small, this bottled moon sends a huge message to your loved one about the depth of your devotion. They'll be touched every time they see this thoughtful "to the moon and back" gift.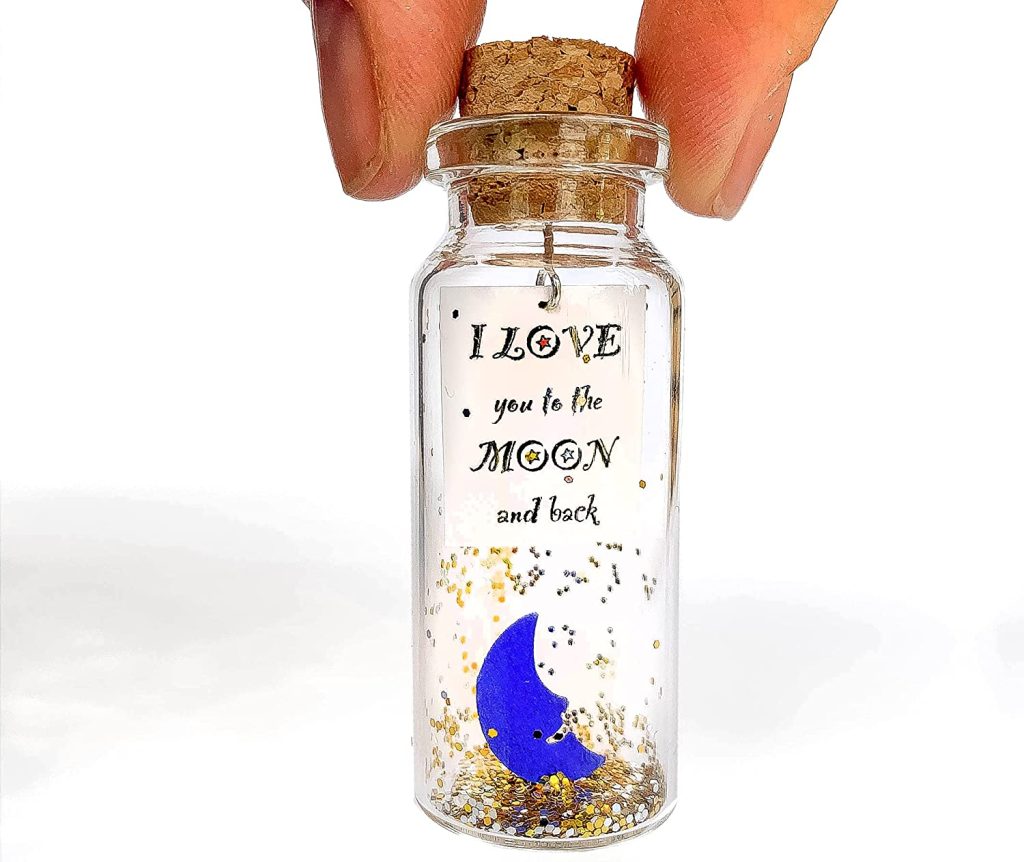 ---
Pendant Necklace
$24.00
This silver necklace featuring a two-piece moon pendant is engraved with a loving message of "I love you… to the moon & back". It means more than a thousand words. Your partner will fall in love with it at first sight.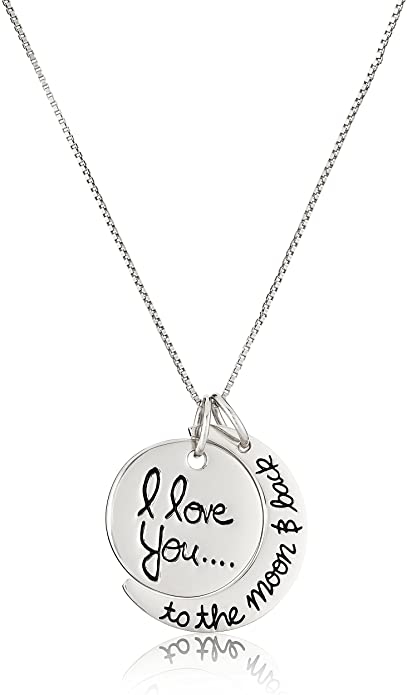 ---
Large Ceramic Mugs
$9.99
Everyone wants to make mornings special for their loved ones. This ceramic coffee mug presents a charming appearance without sacrificing its practicality. It will surely turn the regular morning into an amazing one. The sweet astronaut figurine makes it a wonderful gift.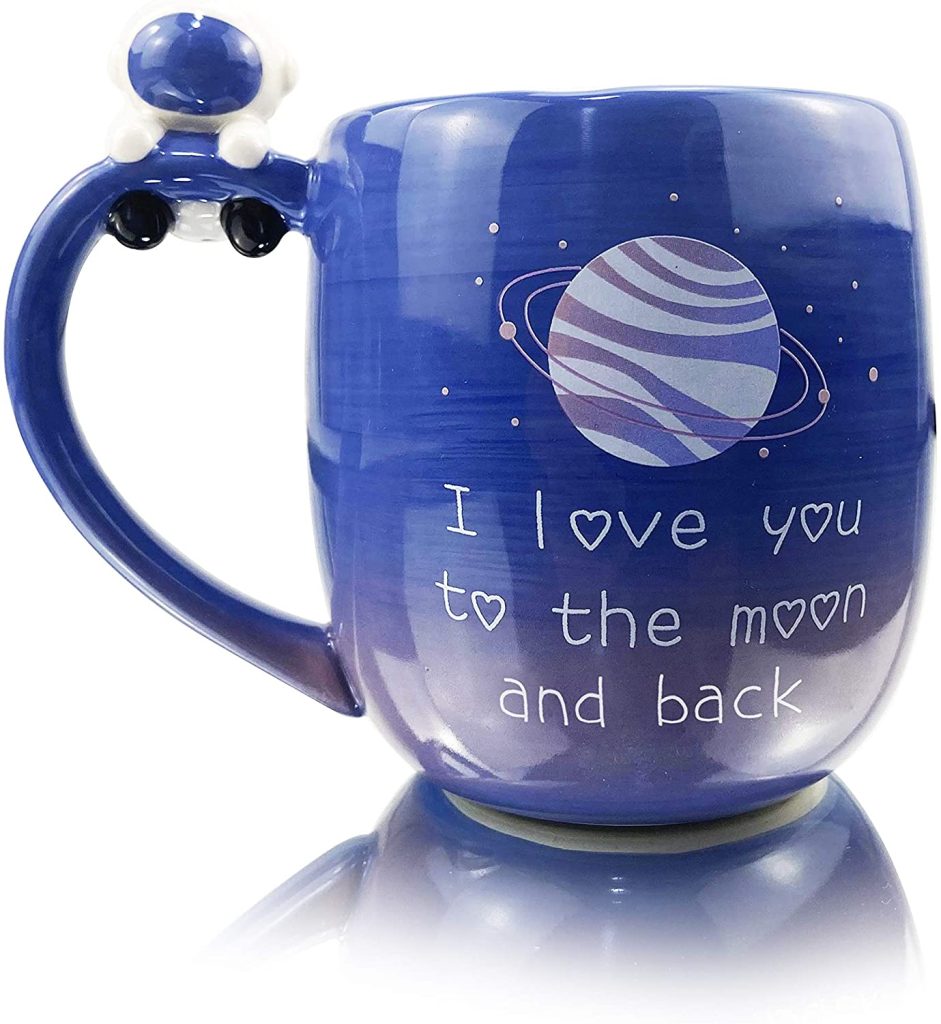 ---
Music Box Gift
$11.29
If music is the language of love, then play on! Share the wonder of music and make an ordinary evening special by presenting this tiny music box to your partner. It's a little old-school and incredibly romantic. It will help you find the missing sparkle of intrigue in your lives. Let yourselves enjoy the joyful melody of "You Are My Sunshine" while admiring two pandas snuggled together under the full moon.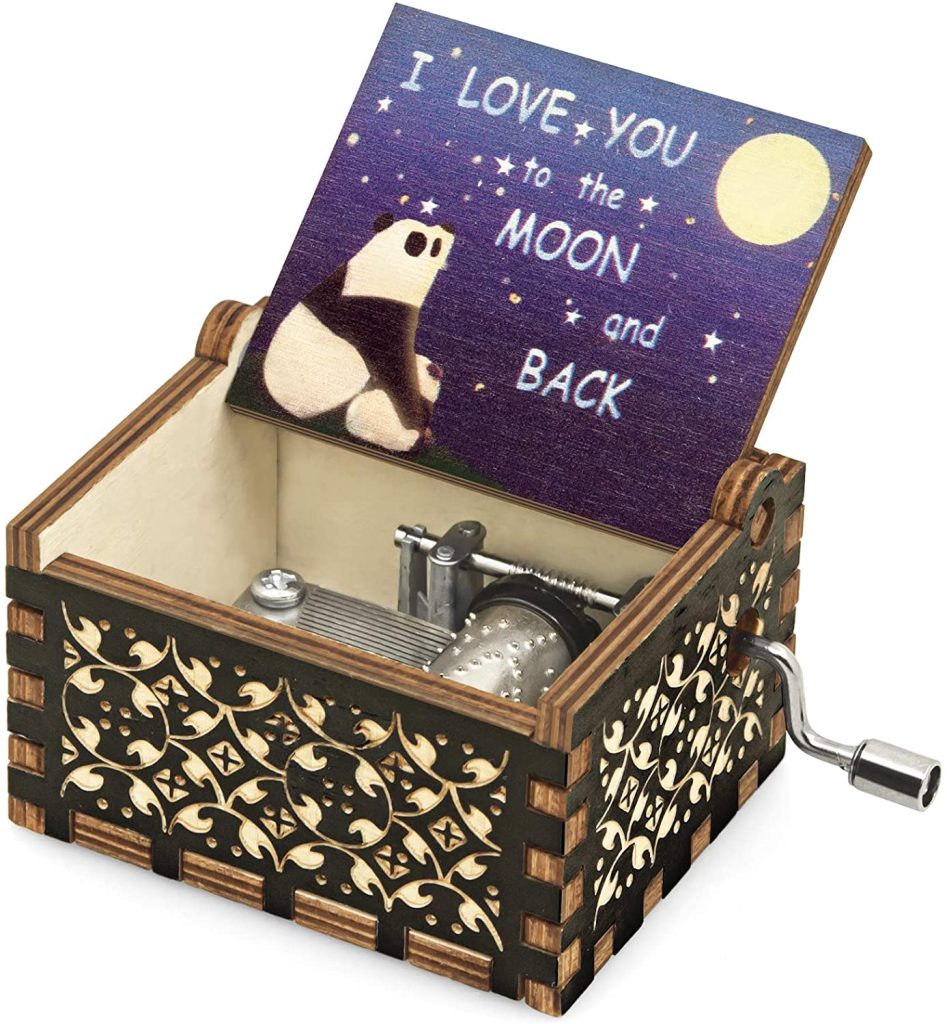 ---
Gold Crescent Moon Necklace
$122.00
If you plan to go over the top for your partner, then this gold crescent moon necklace will be a perfect choice. This necklace is elegant yet simple, made of 14K gold. It will be a great match for golden rings, bracelets, and earrings. Its minimal design makes it an ideal companion for even the most extravagant dresses and casual outfits alike.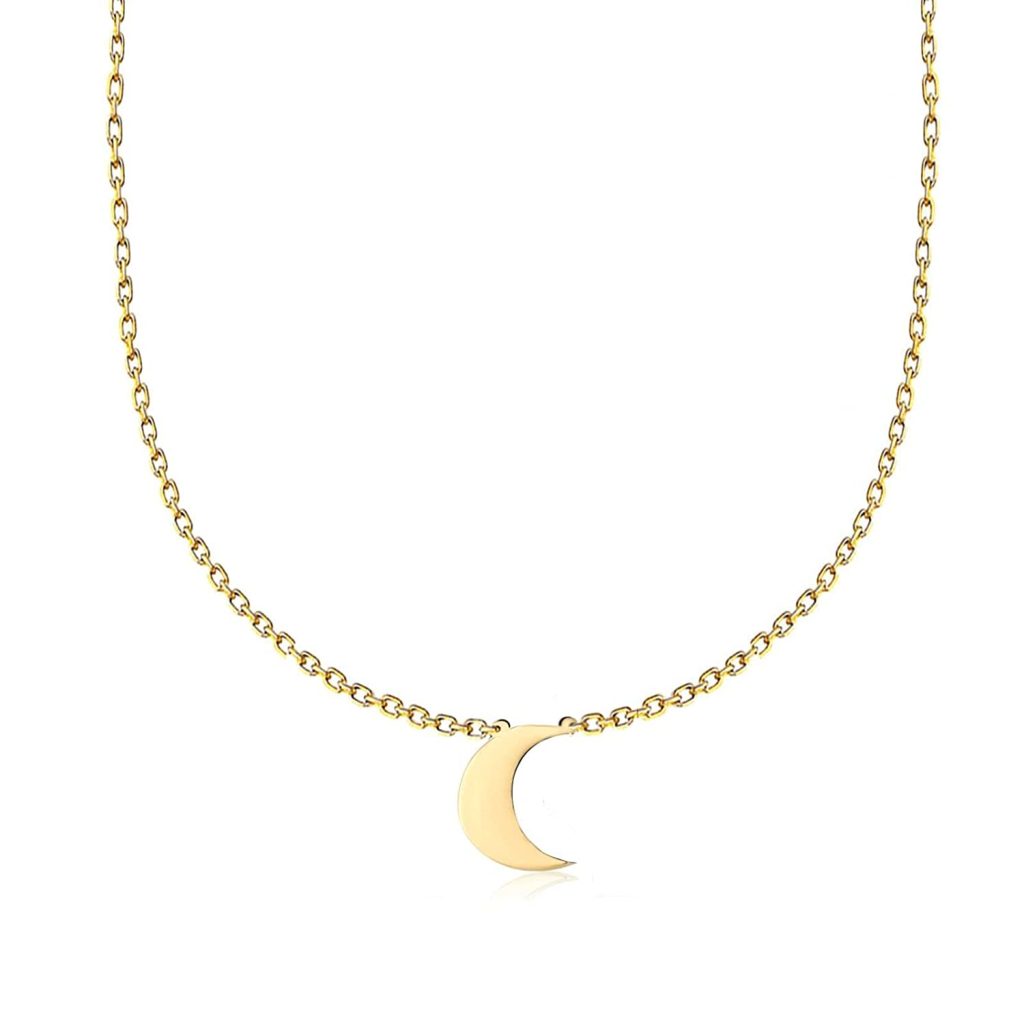 ---
100 Page Lined Notebook
$5.49
Unsure what to give your mother or grandmother? Would you like to appreciate them with a thoughtful present? If your mother is a busy bee that plans every hour of her day, or constantly writes down recipe ideas for later use, this notebook might be just what she needs. Be her hero! This notepad can be a trustworthy secret keeper and can be used as a journal or diary.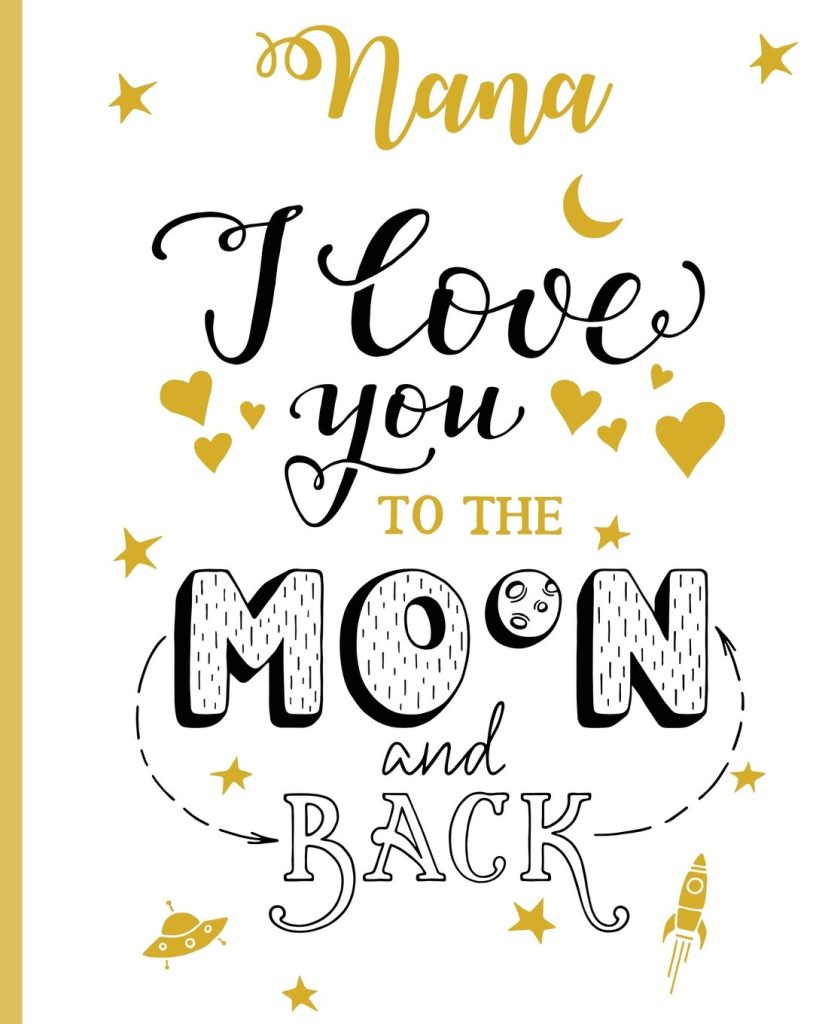 ---
Slim Wood Ring Box
$32.99
Are you searching for that ideal engagement ring box to hold your priceless ring while you propose? Are you looking for a wooden ring box that's lightweight, ultra-handy, and easy to conceal? Seek no more! This slim wooden box is here to save you trouble. The engraved message will make your proposal even more special.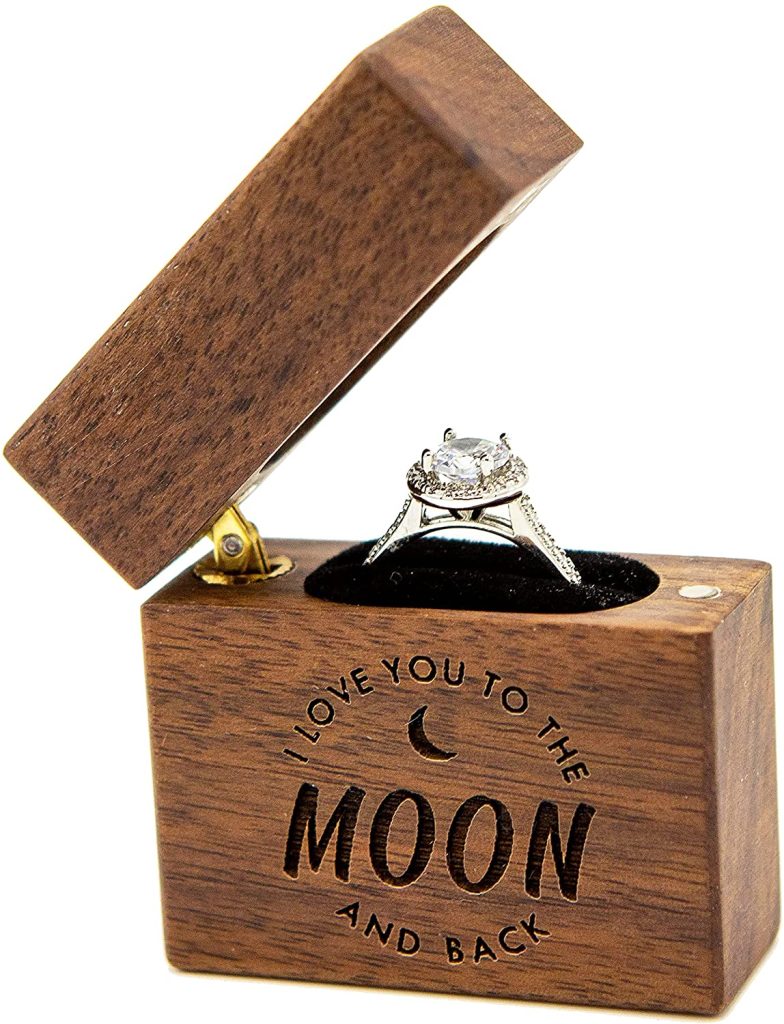 ---
Silver Bracelet
$69.99
This beautiful silver bracelet shines like a hundred diamonds around the wrist. It will be a perfect gift for all the women who love to sparkle. The refined "I love you to the moon and back" message shows how much you cherish and adore your significant other every day.

---
DIY Diamond Painting by Numbers
$4.99
DIY activities are perfect for bringing people together and can be a lot of fun. This DIY diamond painting guarantees a magnificent time for couples. If you or your partner had a tough week, try refreshing your minds with this DIY canvas artwork. This diamond painting will bring you a sense of achievement, reduce stress, help you to calm down and cultivate patience, and equip you with self-confidence. It's also quite simple and doesn't require painting or drawing skills.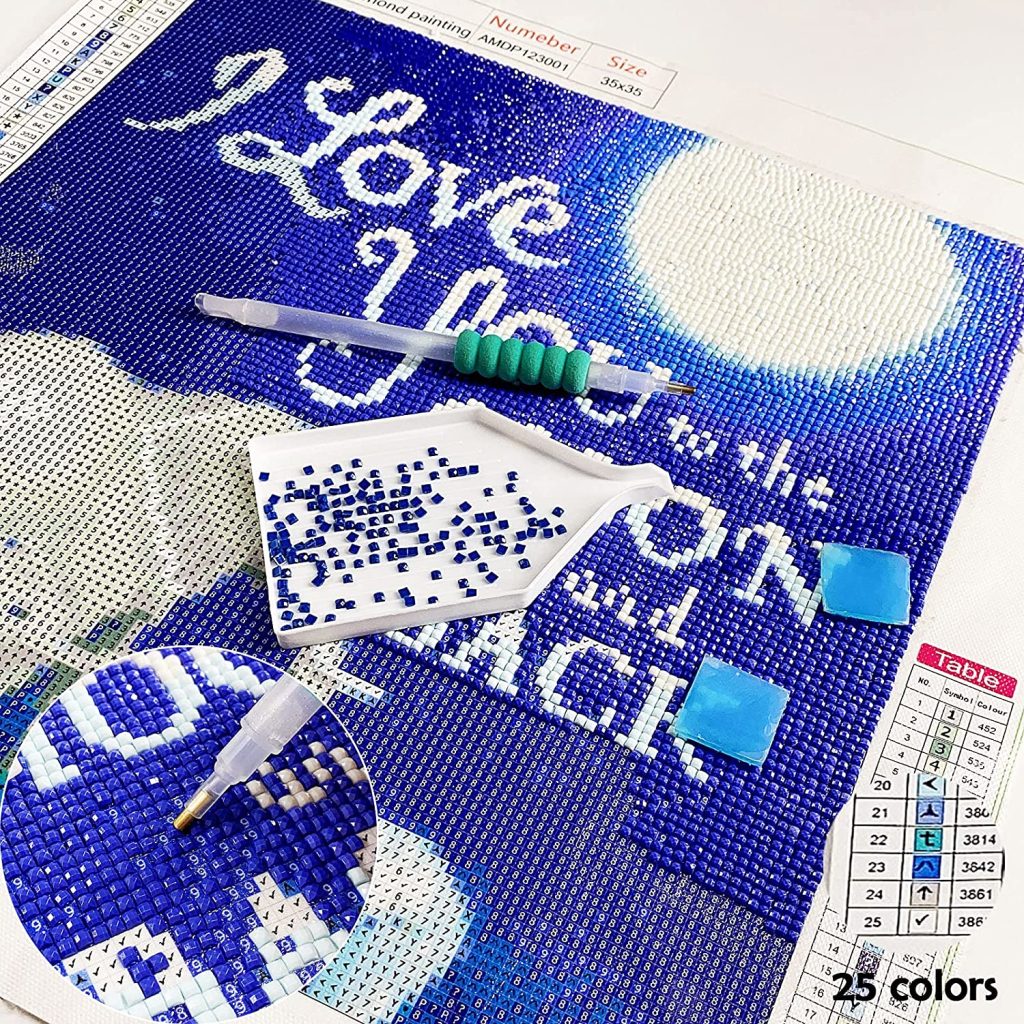 ---
Soft Pillow Cases
$9.99
If you and your partner live together, buying new things for your place will always show how much you care about them and focus on them. This soft pillowcase introduces a pleasant and loving vibe, making your environment more positive.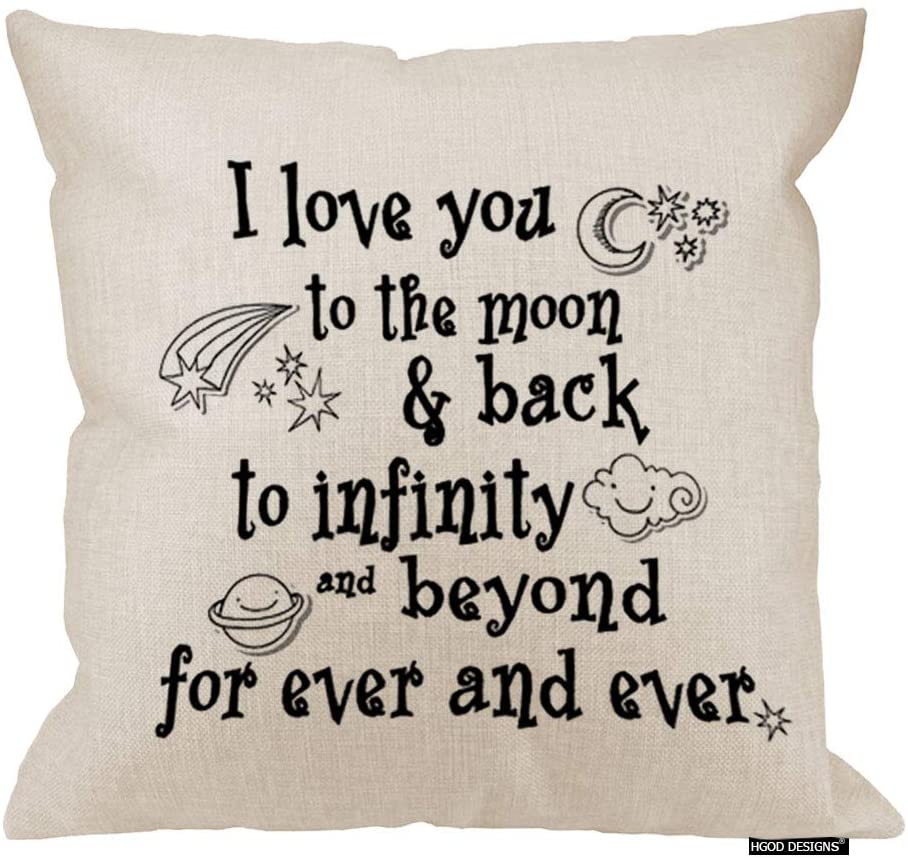 ---
Suncatcher with Real Pressed Flowers In Glass
$26.99
If you cannot bring flowers to your partner every day, give them this suncatcher with real pressed flowers. This suncatcher can be hung in a window or on a patio to blossom forever, just like your love. Moreover, the beautiful message that tells how much you love them will make it more special and meaningful.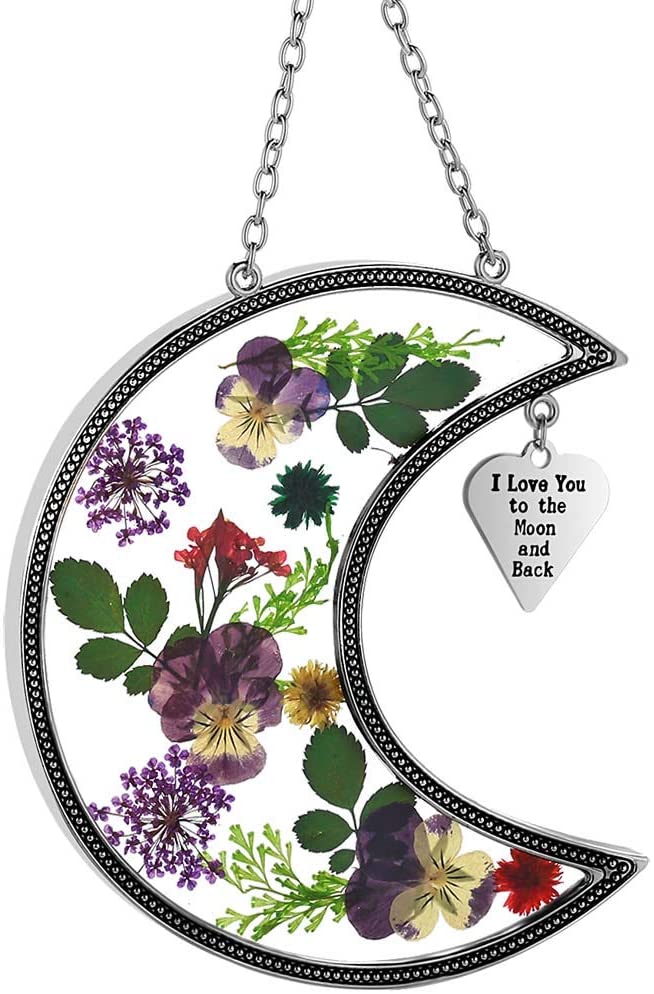 To the Moon and Back — Gifts to Show Your Endless Love
When you love someone with all your heart, it can feel like your love reaches the moon and back. What better way to express that endless love than with a thoughtful gift? We've gathered some of the most creative and heartfelt "to the moon and back" gifts to show someone just how much they mean to you.
These gifts are packed with meaning, from custom art prints to engraved jewellery. They're perfect for celebrating anniversaries, birthdays, Valentine's Day, or any time you want to remind your special someone of your infinite love.
Finding true love in this world may be difficult, but definitely worth the wait. If you've found The One, show them your love by appreciating them. All love languages are equally important. There are many ways to appreciate your partner, but an inspirational "I Love You to the Moon and Back" gift will be particularly meaningful to all moon lovers.