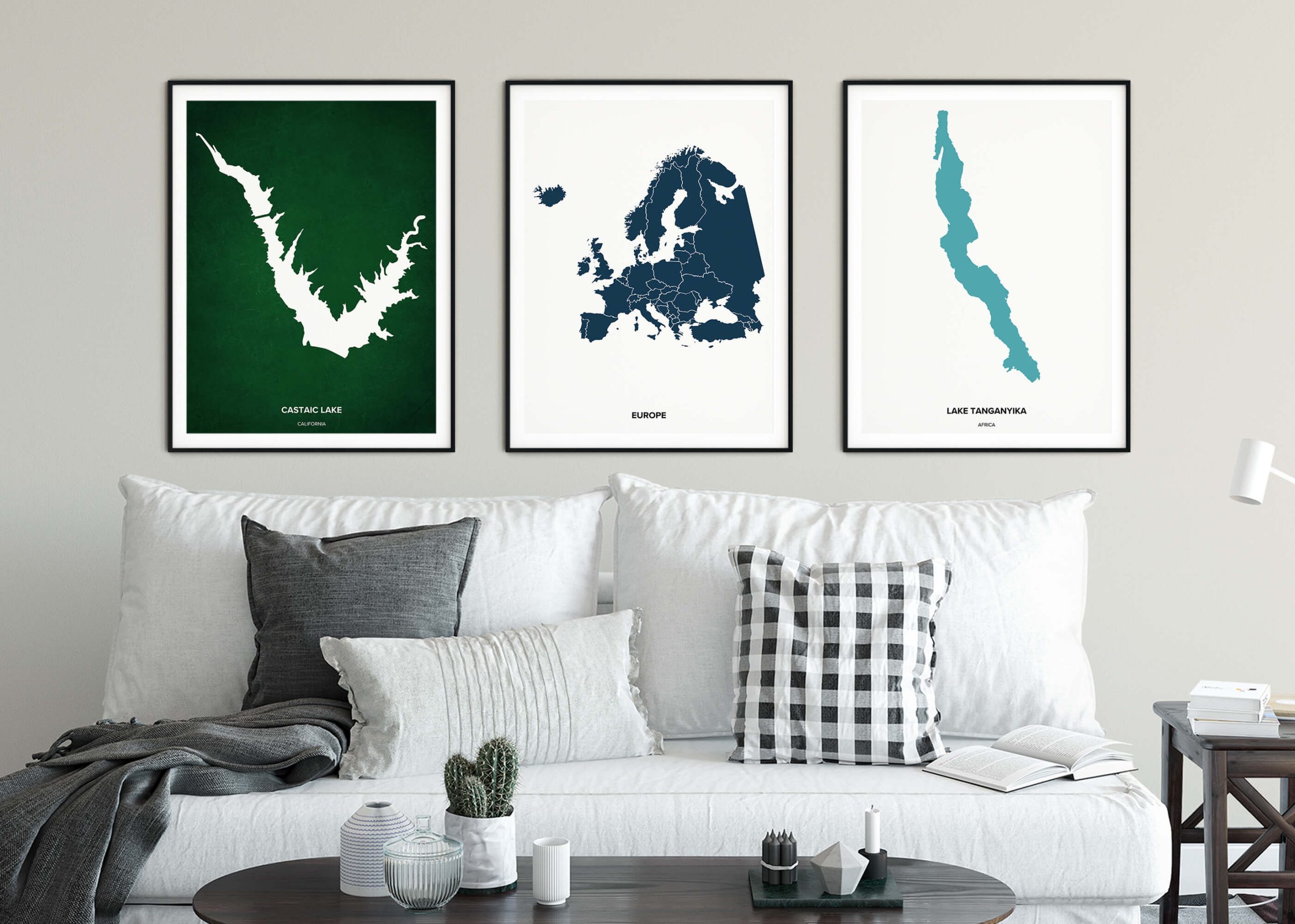 Many people have fond recollections of spending time at a lake. For some, this will make them think of time spent fishing or kayaking along the lake. For others, it will remind of the time spent watching the sunset over the water. Some people might have made the lake a backdrop to a special event, like a wedding, a proposal, or a first date.
No two lakes are identical. Each one has a unique shape, formed over thousands of years. Some might have a gently curving shoreline, while others will be more jagged. Forests can surround some lakes, and others will have a clear view of the mountains. It's these geological features that make them unique, triggering strong memories when you view pictures of the area. Lake topography art can help you celebrate these differences, reminded you of the good times you experienced at the lake.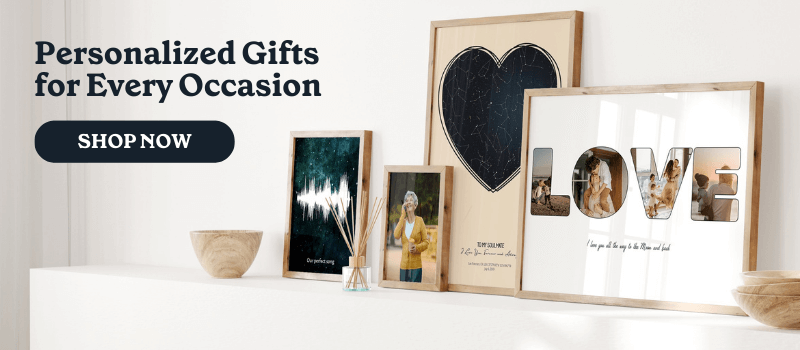 Choose from Over 150 Lakes
There are plenty of lakes in the United States, each one holding the potential to create a lasting experience. However, you might have a few specific lakes that you will want to turn into a gift item. For this reason, Positive Prints has a collection of over 150 lakes. This collection includes the most prominent lakes. For example, you will be able to find high-quality images of lakes from Tahoe, Michigan, Huron, Erie, Ontario, and Superior Lake. There are also plenty of lesser-known lakes from all around the country. This selection will allow you to find a lake that holds the most significance for you, which will allow those memories to come flooding back once you spot these iconic images.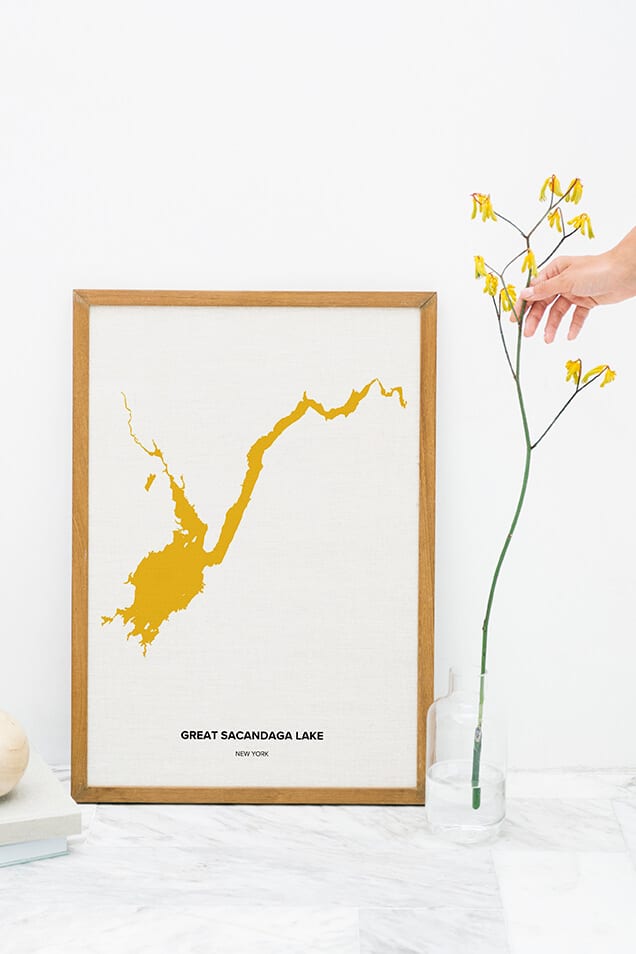 Plenty of Design Options to Explore
Once you've found the right lake, you can customize the image to better suit you. First, you can change the image color. For example, you may want to use the classic black and white combination. Or, you may want to try incorporating brighter colors, like orange or aqua, giving the design a more contemporary feeling. You can also change the type of layout that you use. You can either get a portrait, landscape, or square layout. With so many customization possibilities to choose from, you will be able to create lake maps that you will be proud to use as presents.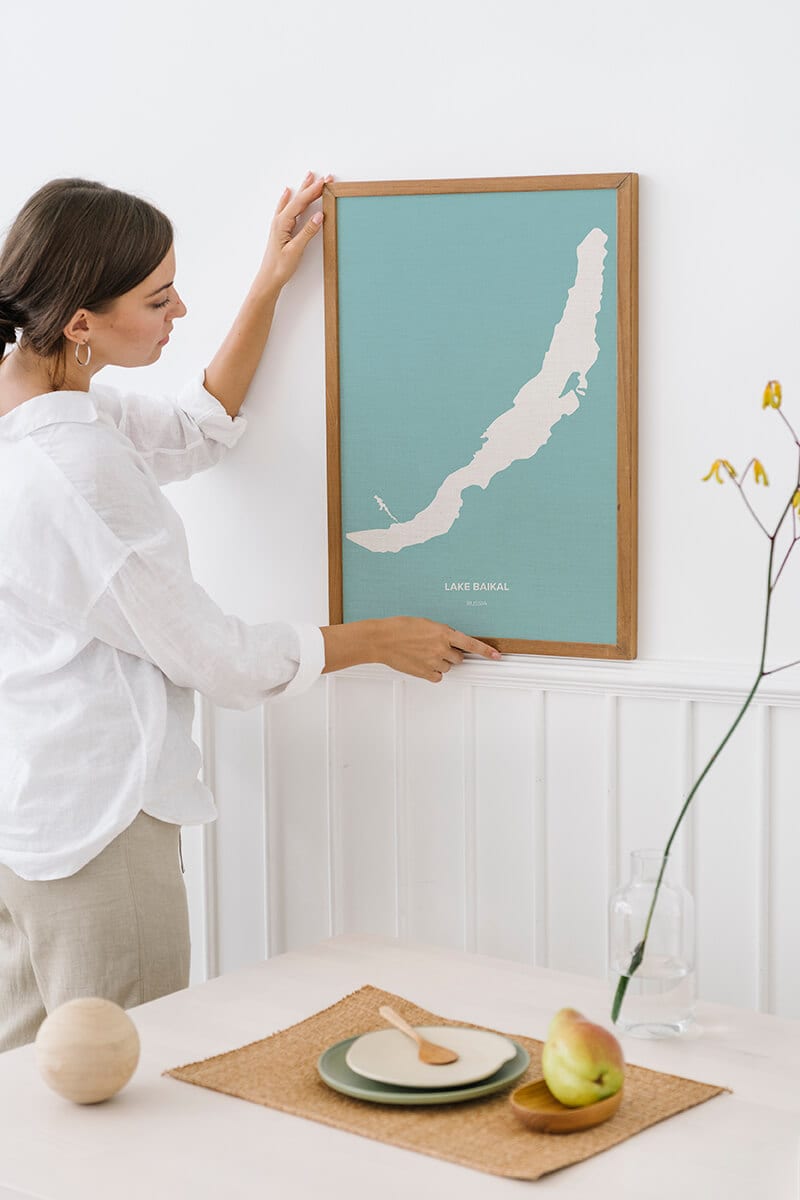 Attention To Detail
Each lake in the United States has some key distinguishing features. For example, some might be round, while others can snake their way through the landscape. By creating high-quality designs, we will be able to show off each of these areas. These designs make each lake image feel as realistic as possible. We also offer lake topography art designs in multiple formats. You can choose from a poster, a printable digital download, or a pillow insert. Each of these products is designed to feature a high-quality image and be very durable. These choices will allow you to make a gift that will last for a lifetime, just like the memories it represents.