The Day You Became My Daddy
✓ Custom star map recreating the night sky on a special date
✓ Customize your artwork in 3 easy steps
✓ Use our templates or play with colors on your own
✓ Hooray – the shipping is on us
✓ Instant preview of your personalized design
Customer Reviews
Write a Review
Ask a Question
08/01/2022
Elaine M.

US
It was the perfect gift!! Gave this to my husband for his first Father's Day!
06/09/2022
Gabriella

United States
Worth The Wait!
The gift was so amazing! It took a while to get here but it's because I live in Hawaii. Their responses to any questions or concerns were very kind and empathetic. I love that they send a preview of what it's gonna be like when it arrives so you can show loved ones. My mothers loved it so much. One of them burst into tears when she realized it was about adoption day. We got our own wooden frame to go with the poster and it looks remarkable. Finally hung it up last night too. It was a great, first experience. As long as my parents were happy. Thank you!
06/10/2022
Positive Prints
Hello Gabriella! We cannot describe how happy we are after reading your amazing review. There are no words to thank you enough for it! 🥺💓 We are honored we could meet your expectations. Reading about the reaction of your mom melts our hearts!! We are lucky to be able to serve customers like you. We wish nothing but the best for you and your fantastic family! We'd be absolutely glad to serve you again. ✨
You found The Perfect Gift
Personalized prints make a lasting, meaningful gift.
✔ Printed on elegant, matte art paper of 200 gsm or beautiful 340 g/m² canvas fabric ✔ Choose from over 100+ themes and styles to fit any occasion ✔ Pick between a small size print or a statement decor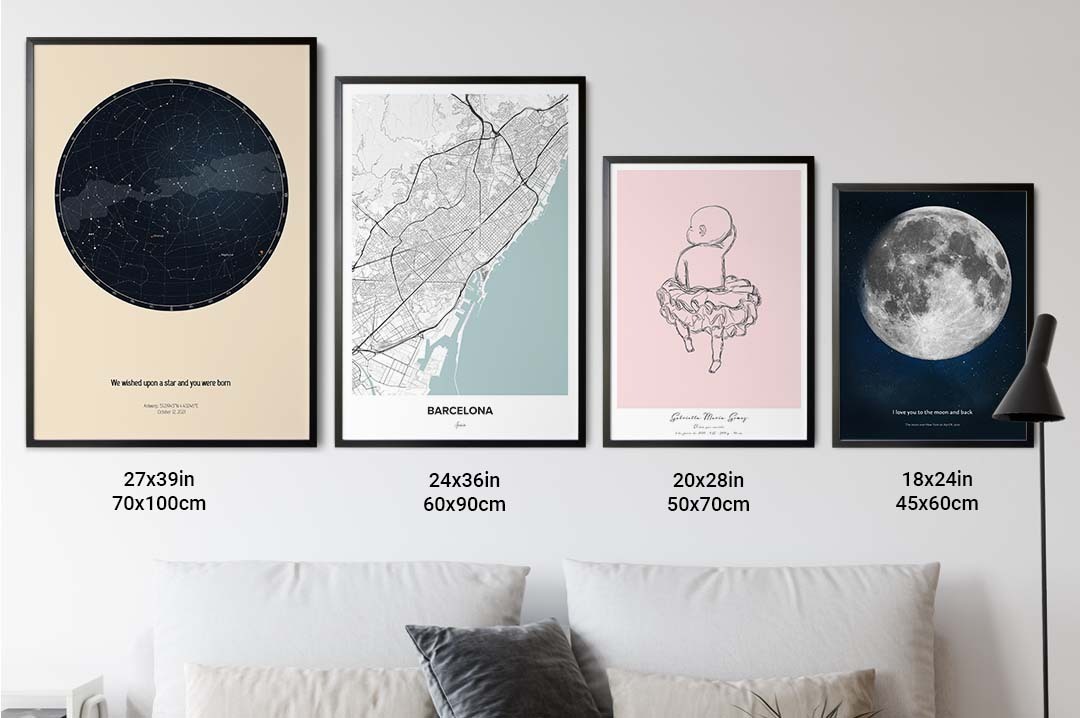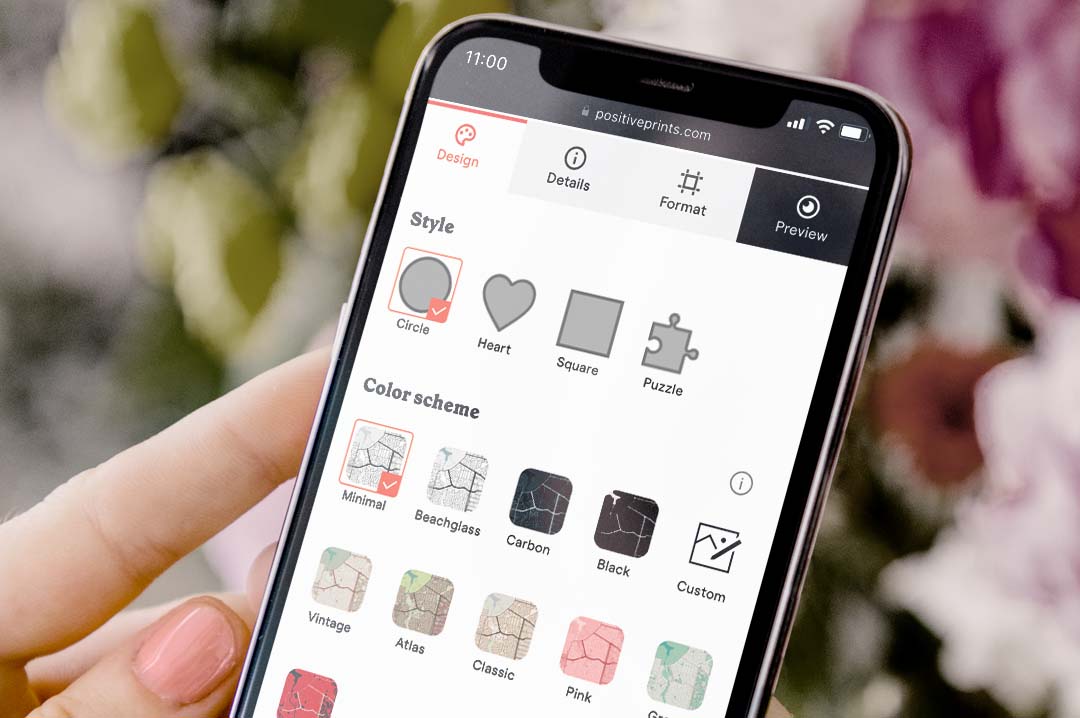 Or choose a last minute digital download
✔ Available immediately after purchase ✔ Can be printed in the format of your choice ✔ High quality JPEG files of 300dpi
Create digital file now
Why Give a Star Map as a Father's Day Gift?
The sky looks a little different every night. From the phases of the moon to the positions of the stars, planets, and celestial bodies, every night of our existence is truly unique. And the night you were born — the night your dad became your dad — the entire universe aligned in a way it never has before. That's certainly something to celebrate!
With our star map gift, we recreate the night sky to look the way it did when you entered the world. The day your dad became your father was truly one of the happiest days of his life, and this night sky map is a beautiful way to cherish that day forever.
Design Your Gift for Dad in 3 Easy Steps
Every star map is custom-made to order based on the date of your choice. We use reliable star map data collected by Hipparcos-2 to accurately map the stars, constellations according to your date and your location on Earth at that time.
Positive Prints does most of the work for you with our interactive editor. Watch your design come to life as you customize your star map. Choose from a variety of pre-designed color schemes and map shapes, then add the fine details that make your map unique. Then, turn your design into a print or digital file as the perfect gift for dad.
For Father's Day or any special occasion, Positive Prints helps you create one-of-a-kind gifts for dad. Get started today!