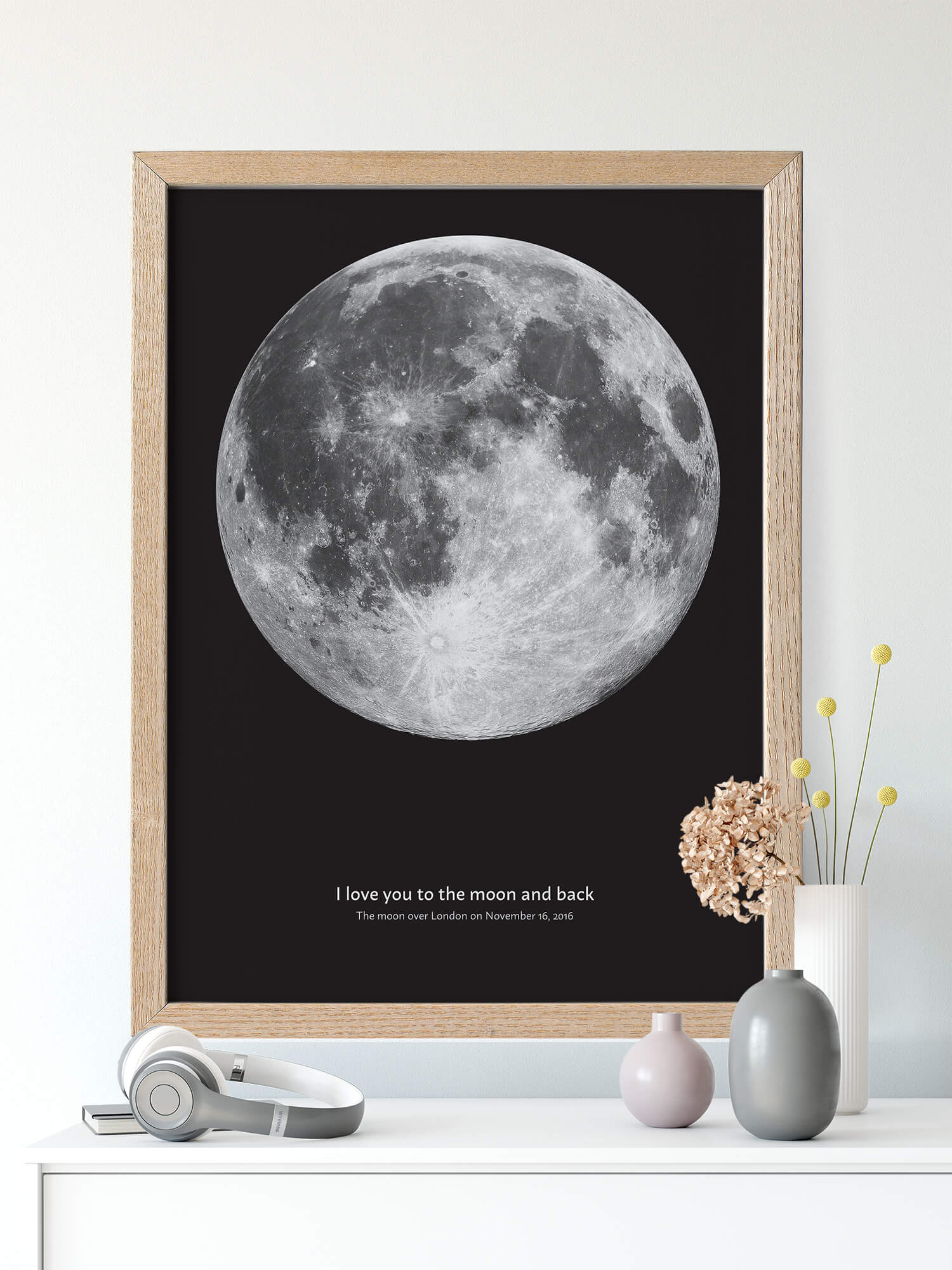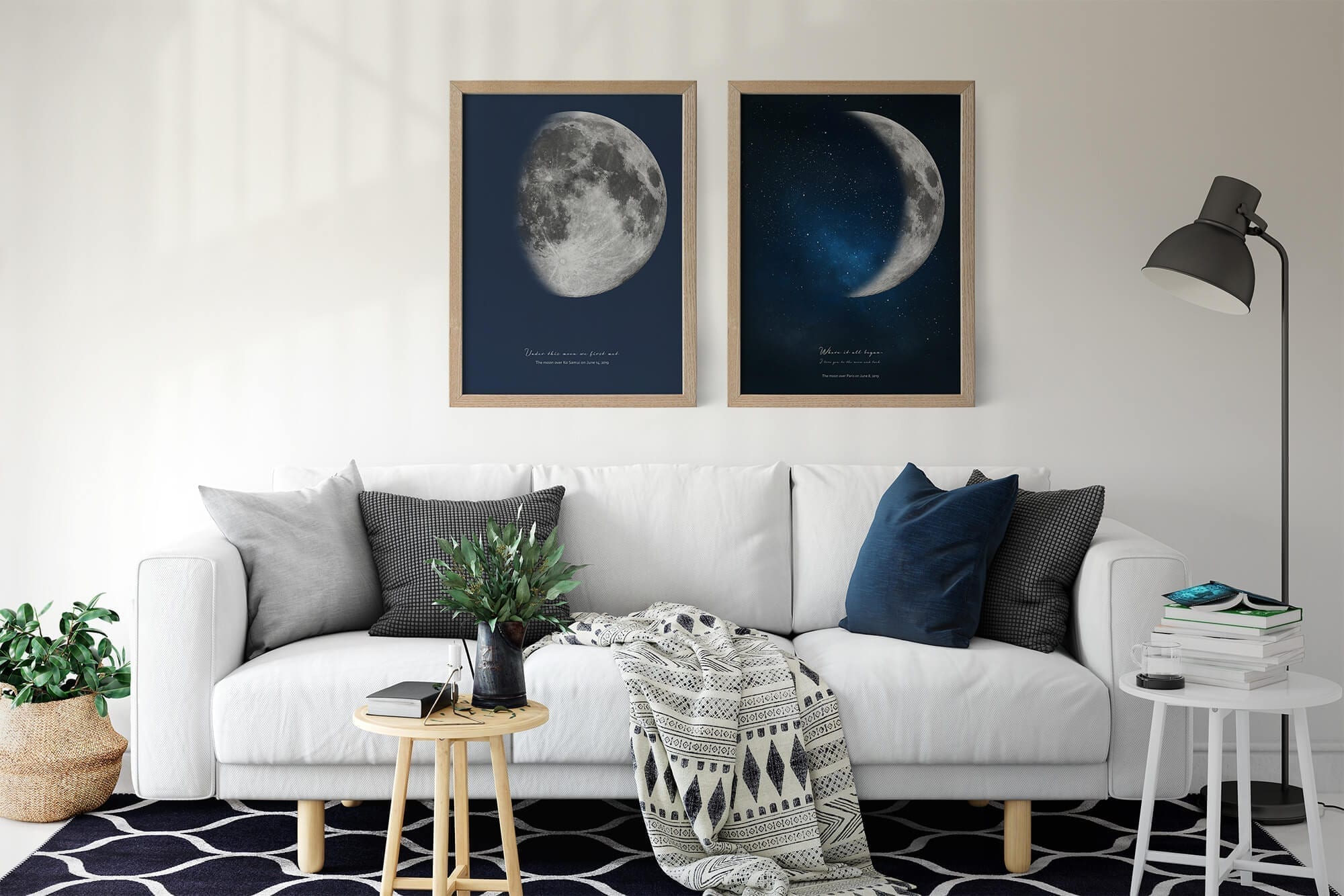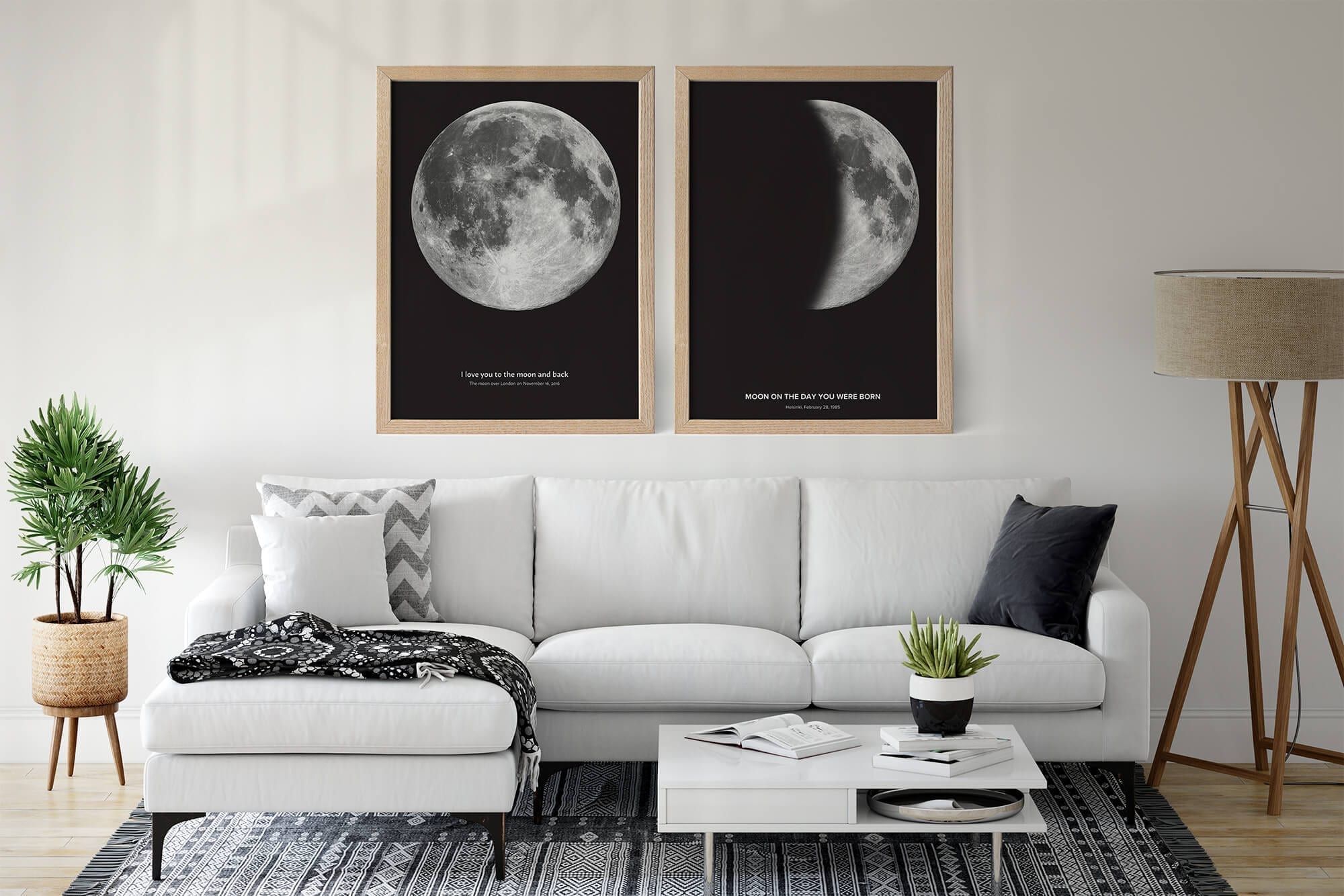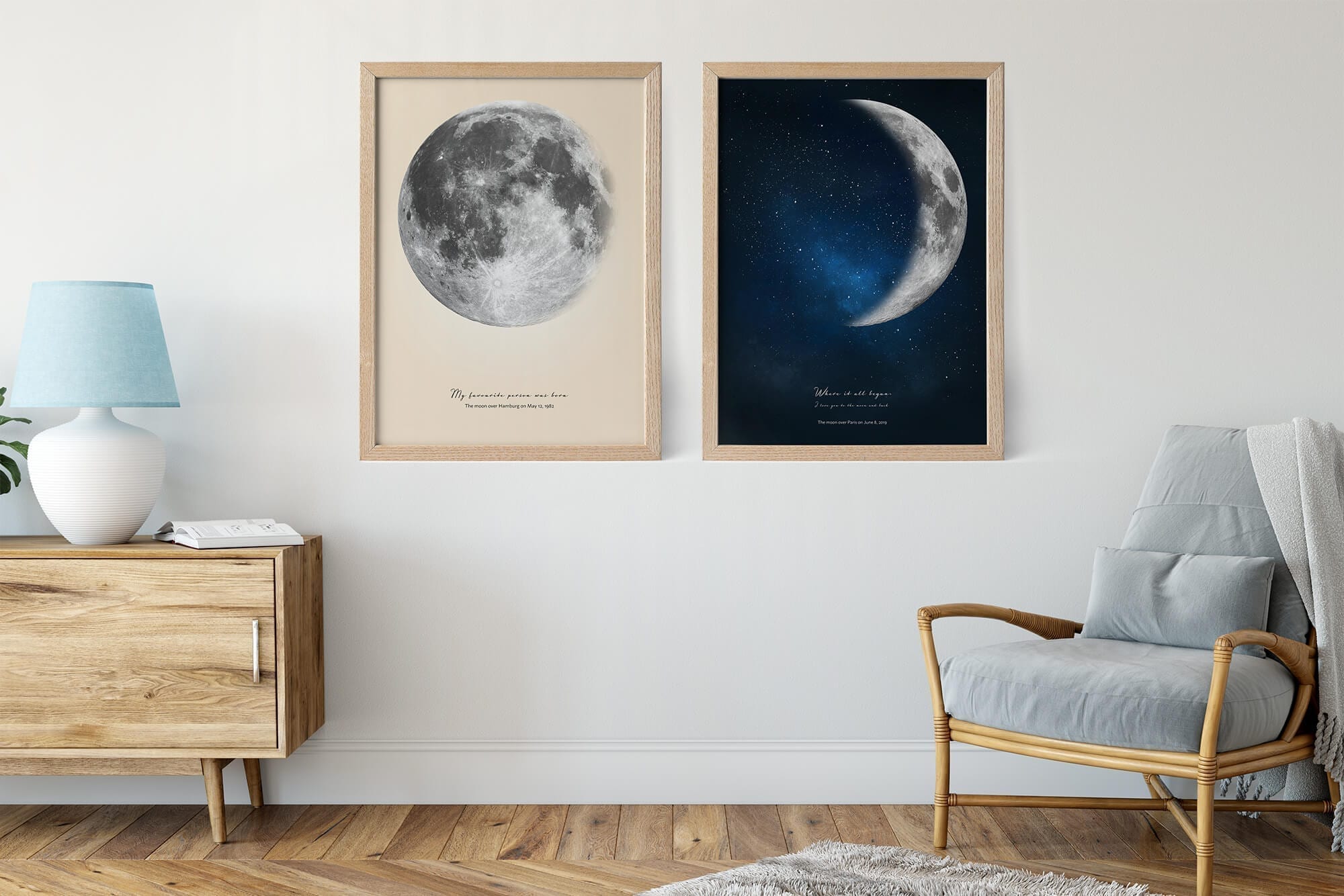 MOON PHASE POSTER
Custom moon phase poster will bring back memories from your favorite nights. Now you can cherish your brightest moments and best memories under an identical sky!
From 55.00 zł
Too see an Instant Preview
Available as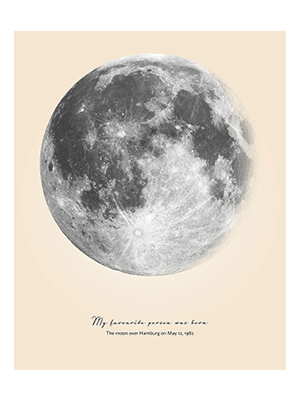 Digital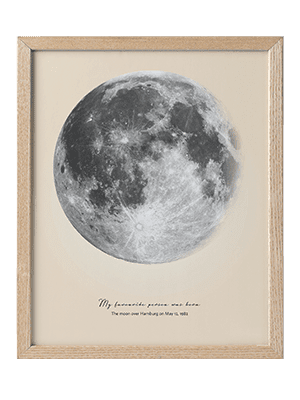 Printed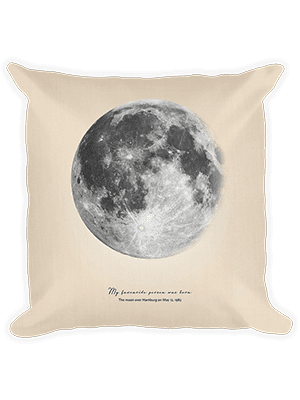 Pillow
Custom Moon Phase Poster Prints
Honor the brightest spot in the night sky with a personalized moon phase poster! Galileo said as he peered through his telescope: "It is a beautiful and delightful sight to behold the body of the Moon." Now you can share the beauty of the moonscape with a custom moon phase print. The moon plays a powerful role in our lives, from controlling the flow of the tides to casting light into the dark. Using astronomical data, you can create a moon phases poster print based on any date and location. Want to remember what the moon was like on your wedding night? Or the sky when your child was born? A custom moon map makes is one of the most amazing moon gifts with a personal touch. And it looks amazing when paired with a custom star map.
Your Own Custom Moon Poster
From the Sea of Serenity to the Man in The Moon. Our nearest celestial neighbor tells a different story to everyone who takes the time to look up. Using highly-targeted astronomical data with our poster-building app, you can select your date and location, one of five background color schemes (night sky, black, white, navy, or beige), and even add a custom message to your moon phase poster print. You will never forget how beautiful and meaningful the moon was that night!
Get Cozy With Moon Print - It's A Pillow!
When the moon rises, it is time to head to bed. No matter what your bedtime is, you can commemorate any night in history by printing a moon phase as a custom pillow. The 18X18 inch pillow makes for a perfect accent to any bedroom, or as a comfortable addition to a loveseat or sofa.
Are You Looking for Moon Gifts? Digital Moon Phases Poster is the Perfect Last-Minute Gift
On your way to the hospital to welcome a new family member into the world? Now, you can always remember the night when someone was born with their moon cycle poster. With just a few clicks, your custom lunar print will be ready to ship anywhere in the world within a few days. Need it right away? Select an instant download so you can have your local print shop put your design on glass, wood, or even a t-shirt!
Personalized moon print to show the appearance of the moon given the date and location.
Printed moon posters are available in landscape and portrait orientations. We accommodate most poster sizes, including 16X12, 36X24, and 24X18 inches or 100X70, 70X50, and 40X30 cm. Moon Phase Posters are printed on high-quality poster stock to make framing a snap.
Throw moon pillows are 18X18 inches (45.72 x 45.72cm). Pillowcases are machine washable and made with high-quality polyester with a comfortable linen feel. Pillow inserts are hand washable and 100% polyester.
Instant downloads digital moon prints are delivered as .png files. Most professional printers will be able to work with the provided ratios to scale your custom moon cycle poster to your ideal size. We recommend printing on 180 gsm. matte paper for the best results.
Looking for a gift for the parents of a newborn baby? Check out our amazing
birth poster
.