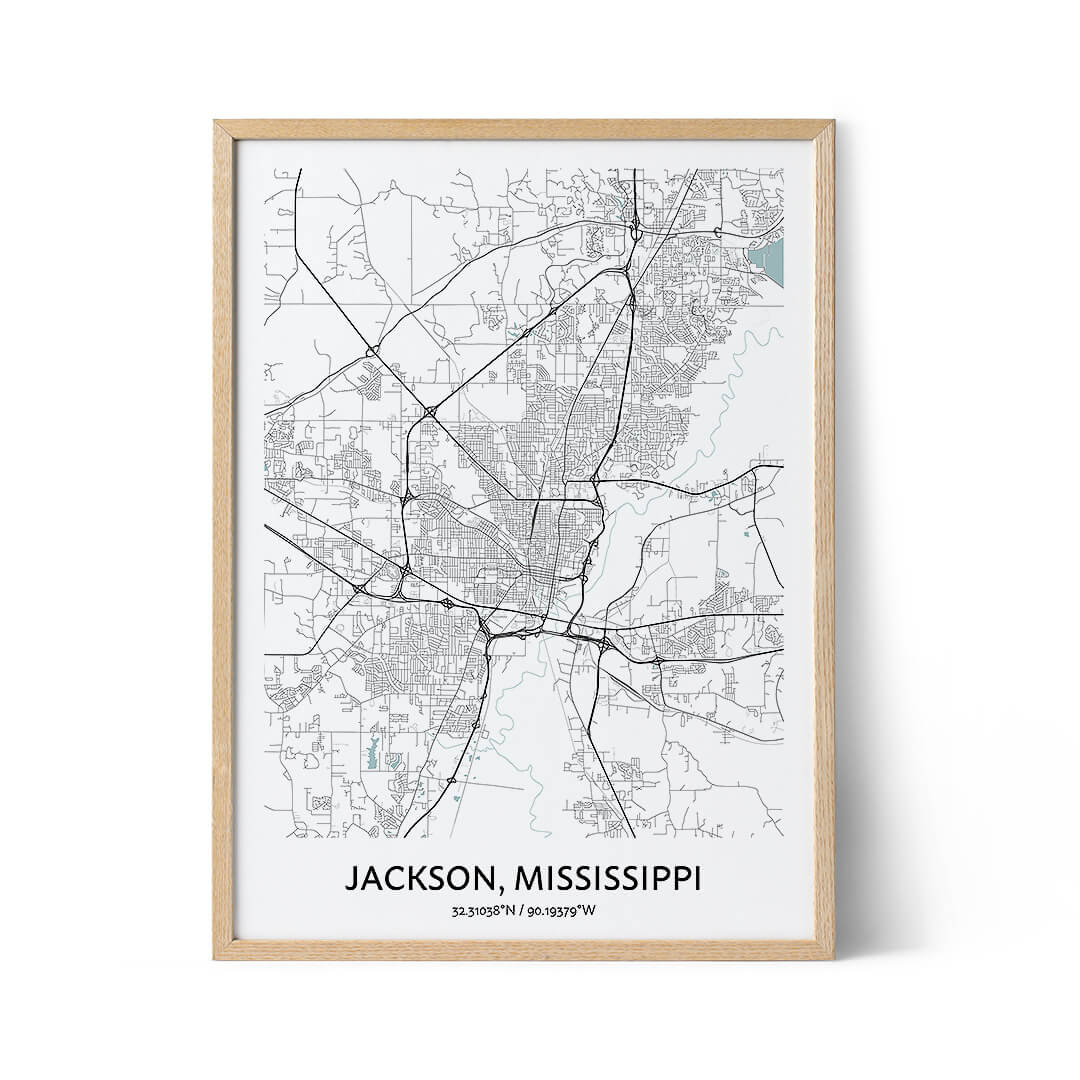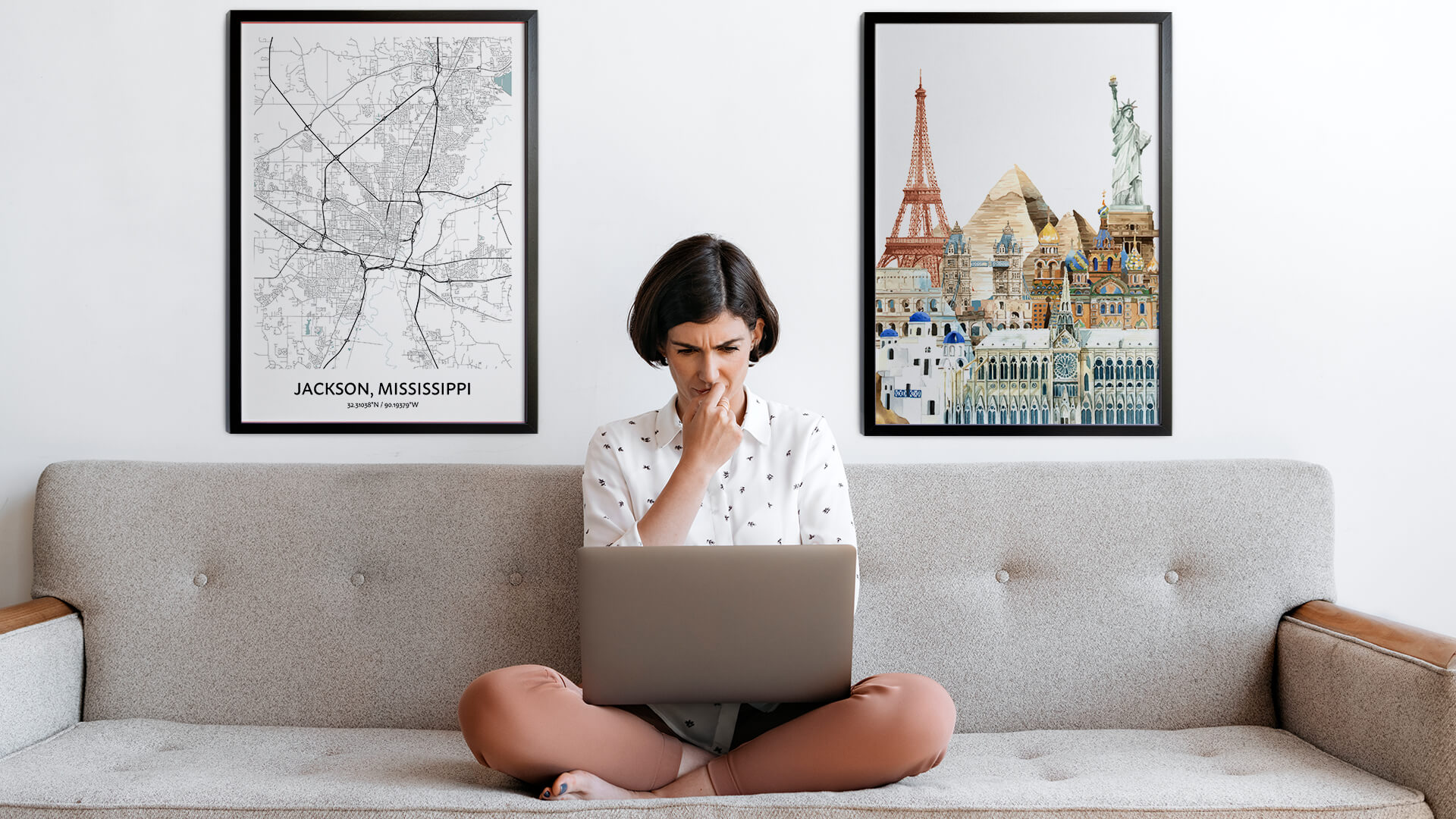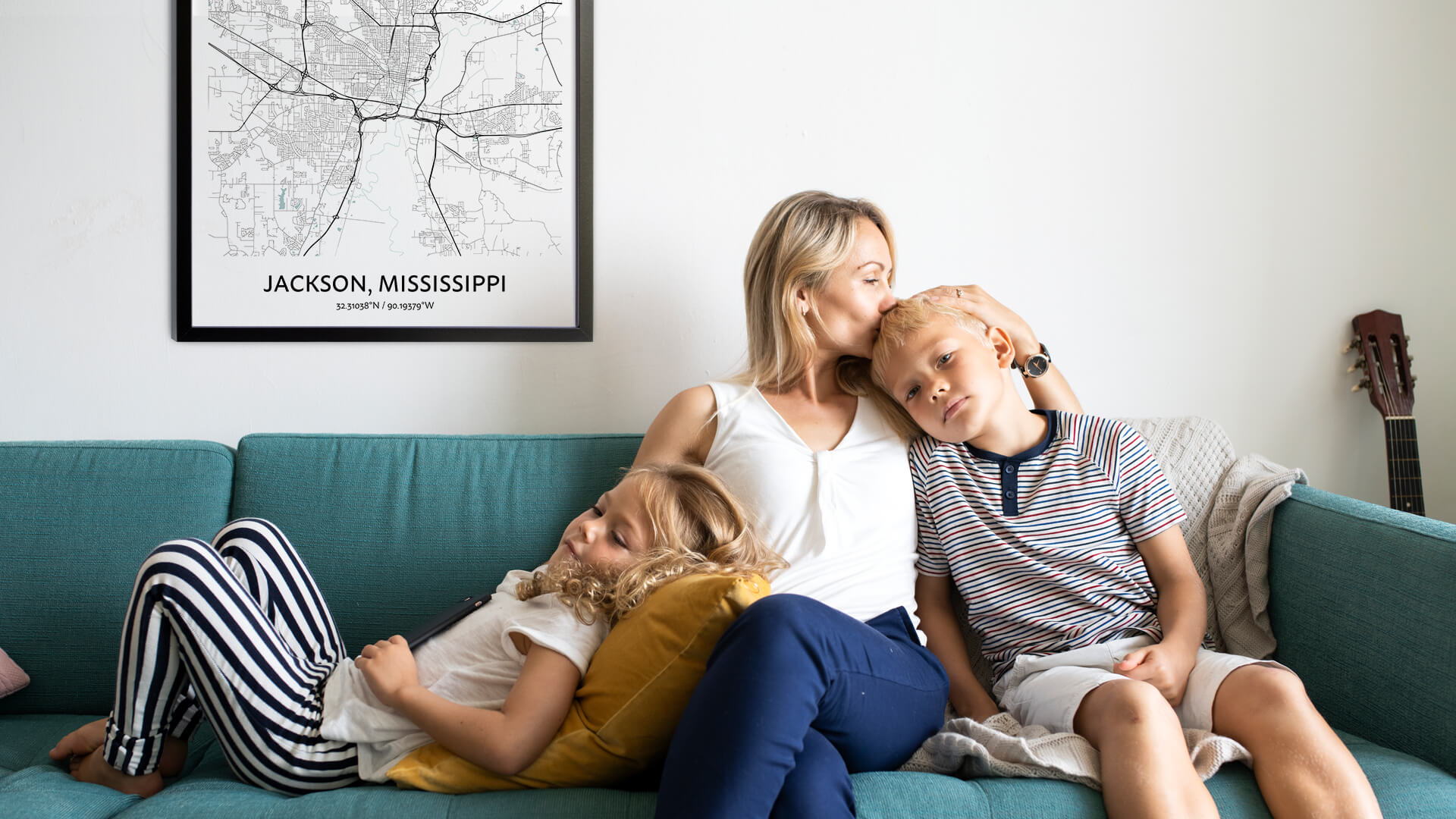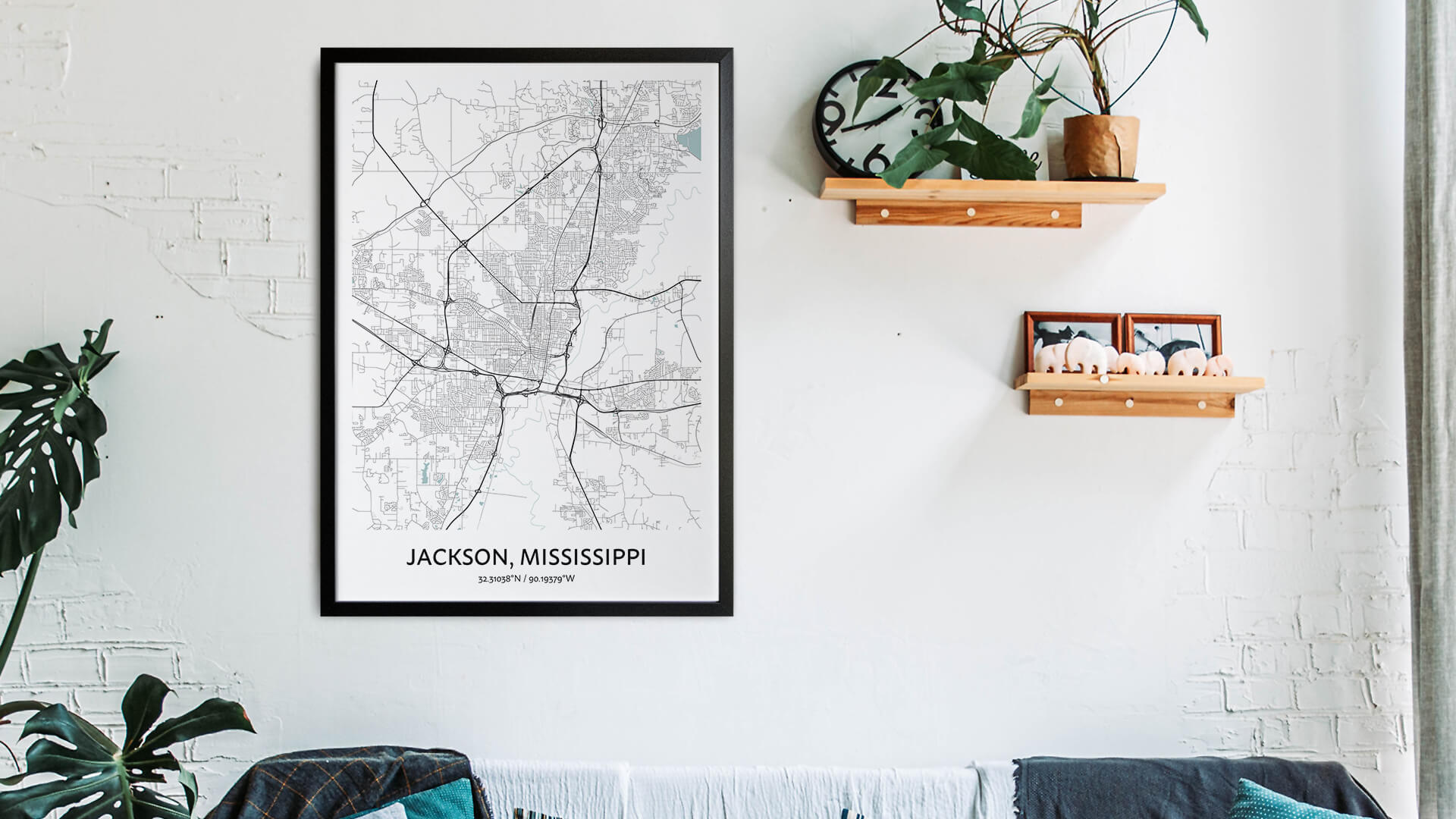 Jackson Map Poster
Bring home a piece of your favorite adventures with our Jackson map poster. Our custom high-quality posters make excellent wall art and gifts!
From
Too see an Instant Preview
Available as
Digital
Printed
Framed
Canvas
Get a Map of Any City in the World
Maps aren't just for wayfinding. They also tell stories of your travels, showing the very streets and landmarks where some of your life's best moments have taken place. When you have a place that's near and dear to your heart, there's no better way to pay tribute than capture that place in a
custom city map poster
.
Our Jackson map poster is artfully drawn to scale using the most accurate and up-to-date mapping data. Your favorite places become an instant work of art and reflect the locations that matter most to you.
Jackson Map Poster - The Perfect Gift for All Occasions!
If you have a flair for the unique and unexpected, then you'll love giving a Jackson map print as a gift! Our maps are treasured keepsakes that your family or friends will love but may never think to buy for themselves. They're the perfect surprise for anniversaries, birthdays, graduations, holidays, engagements, weddings, and all of life's biggest milestones.
Every map is custom made to order — YOU choose the city, colour scheme, and fine details, and we'll handle the rest. You can also make it extra personalised with custom lines of text. Add details about an important date in your recipient's life, like a marriage, engagement, new career, or big move.
Include a map marker of a specific location on your Jackson map print to call out an especially important location that makes Jackson special to you!
Tell Your Story with Map Art
No matter where you roam, your favorite places can tell an artistic, personalised story in your home.
Many have wondered what walls would say if they can talk. Our Jackson map art means you no longer have to wonder!
Every time you add a city map poster to your walls, you're telling a part of your life's story to every visitor who enters your home. You can start with Jackson map art, then add more city prints to your walls over time, each one sharing a different chapter of your life.
Let your Jackson map art inspire your travels, past and future. Every time you look at your map, you can think back to all the great memories you made in your favorite places and find new places for your next adventures.
Create Your Jackson Map Poster in Minutes!
Our easy-to-use custom Jackson map print maker will turn you into a map artist in minutes. Just input your details, follow the steps, and wait for delivery! You can also choose to download a digital print to get your map even sooner.
Create a map of the cities that mean something special to you!
Customer Reviews
Write a Review
Ask a Question
23/07/2021
Charles B.

US
This is a wonderful addition to our 100 year old house in Galveston. I was born on the island and lived there my first five years. Now I live there again after sixty nine years. We love the Galveston print.
20/07/2021
Catherine R.

US
Fast delivery time and we absolutely love our print!!
20/07/2021
Amy S.

US
It is amazing! The only thing is I wish it showed some of Lake Erie and I should have ordered a smaller size, it's huge! That was my fault though, but love the quality.
20/07/2021
Sandra K.

PL
Super jakość i pięknie się prezentuje!
19/07/2021
Anne L.

FR
19/07/2021
Aleksandra G.

PL
Wydruk starannie wykonany, szybka realizacja. Prezent się bardzo podobał. :)
19/07/2021
Cherie V.

US
I am very happy with my product from you and was so pleased with your customer service helping expedite my order in time for my anniversary!! Thank you!!
23/07/2021
Positive Prints
Thank you for your kind review, Cherie! Wish you all the best :)
19/07/2021
Robert L.

PL
Bardzo dobre wykonywanie, jestem bardzo zadowolona z zakupu. Napewno kupię coś ponownie przy najbliższej okazji. 😊
18/07/2021
AURORE L.

FR
Magnifique. Envoie rapide
17/07/2021
Paulina S.

PL
Przemiła pomocna i cierpliwa obsługa, Pani pomogła wyjaśniła każde pytanie :) Plakat cudowny ! O darowana przeszczęśliwa i zaskoczona ! Na pewno jeszcze zrobię dla siebie. Polecam serdecznie
16/07/2021
Monika P.

PL
14/07/2021
Brett B.

US
After placing my order, I got an email explaining there was a inventory issue with the frame I had chosen. The customer service team (Adrianna) reached out and was super kind and immediately helped rectify the situation with other frame options. I'm very pleased with the print and with the frame. Great quality! I will definitely recommend them to friends.
14/07/2021
VALERIE G.

FR
Tres belle idée cadeau, ultra personnalisable!
14/07/2021
Rachael M.

US
Beautiful and wonderful quality.
14/07/2021
Clara L.

FR
Super joli et livré très vite! Seul petit bémol le prix juste pour l'impression papier un peu cher mais très contente du résultat