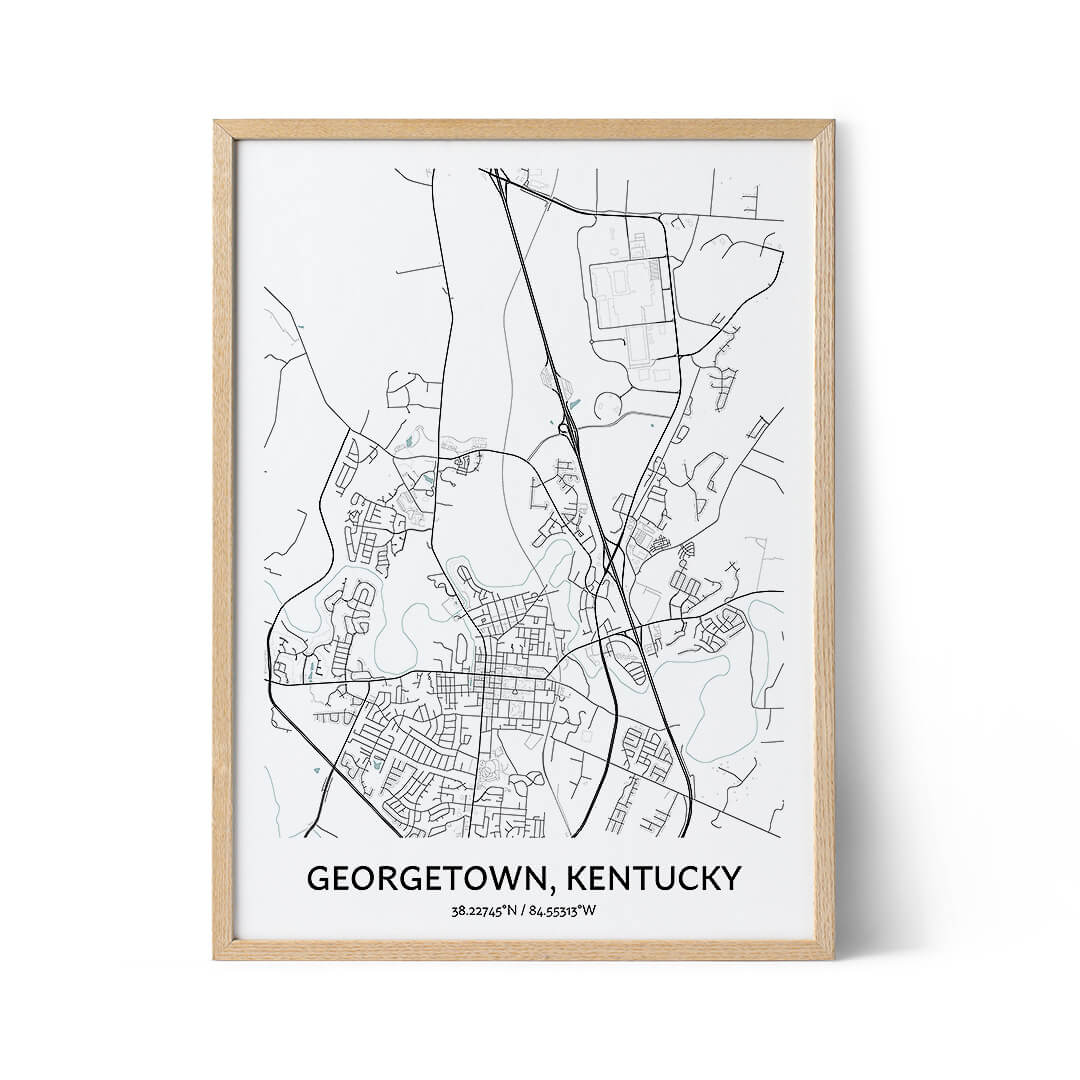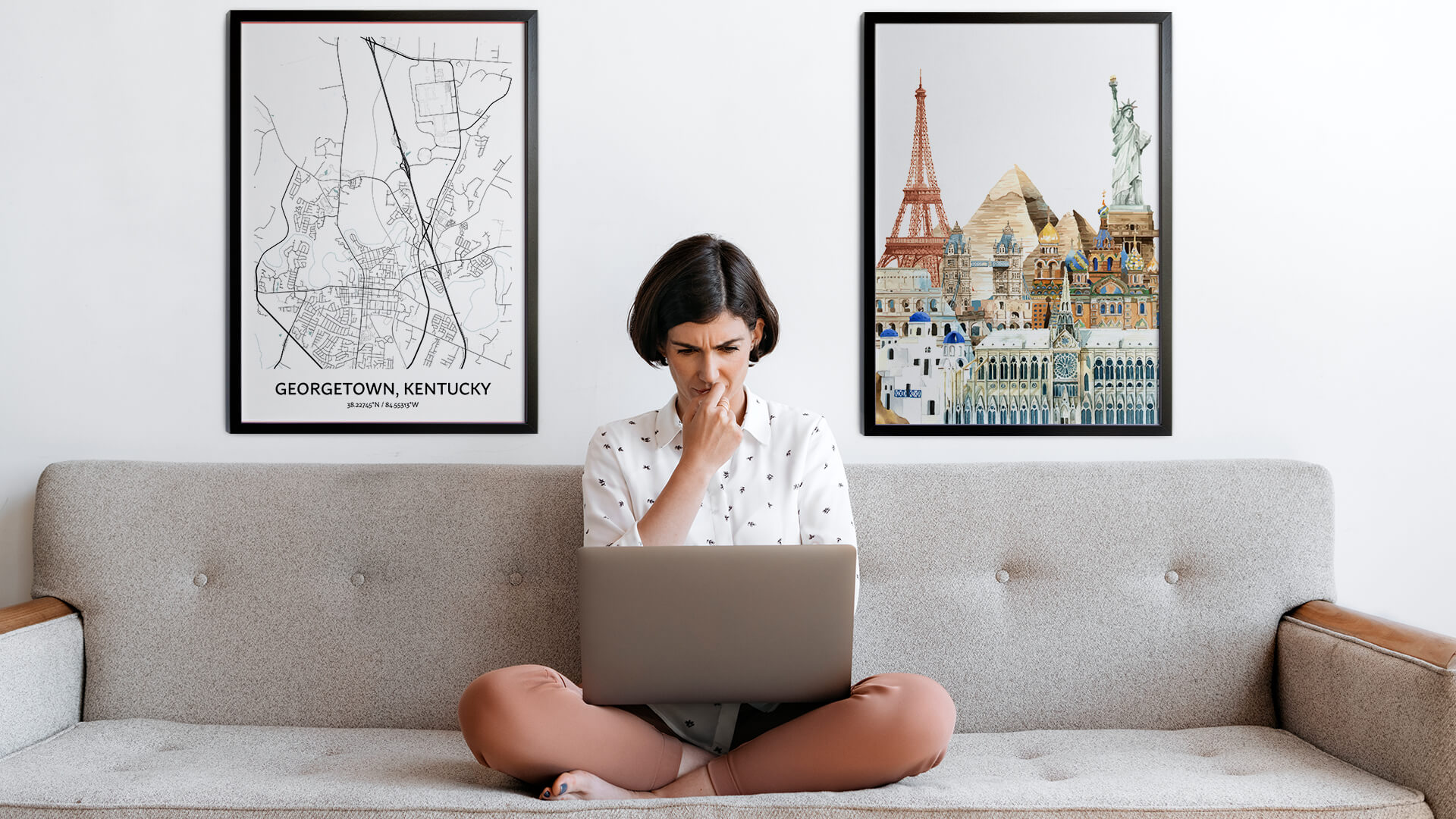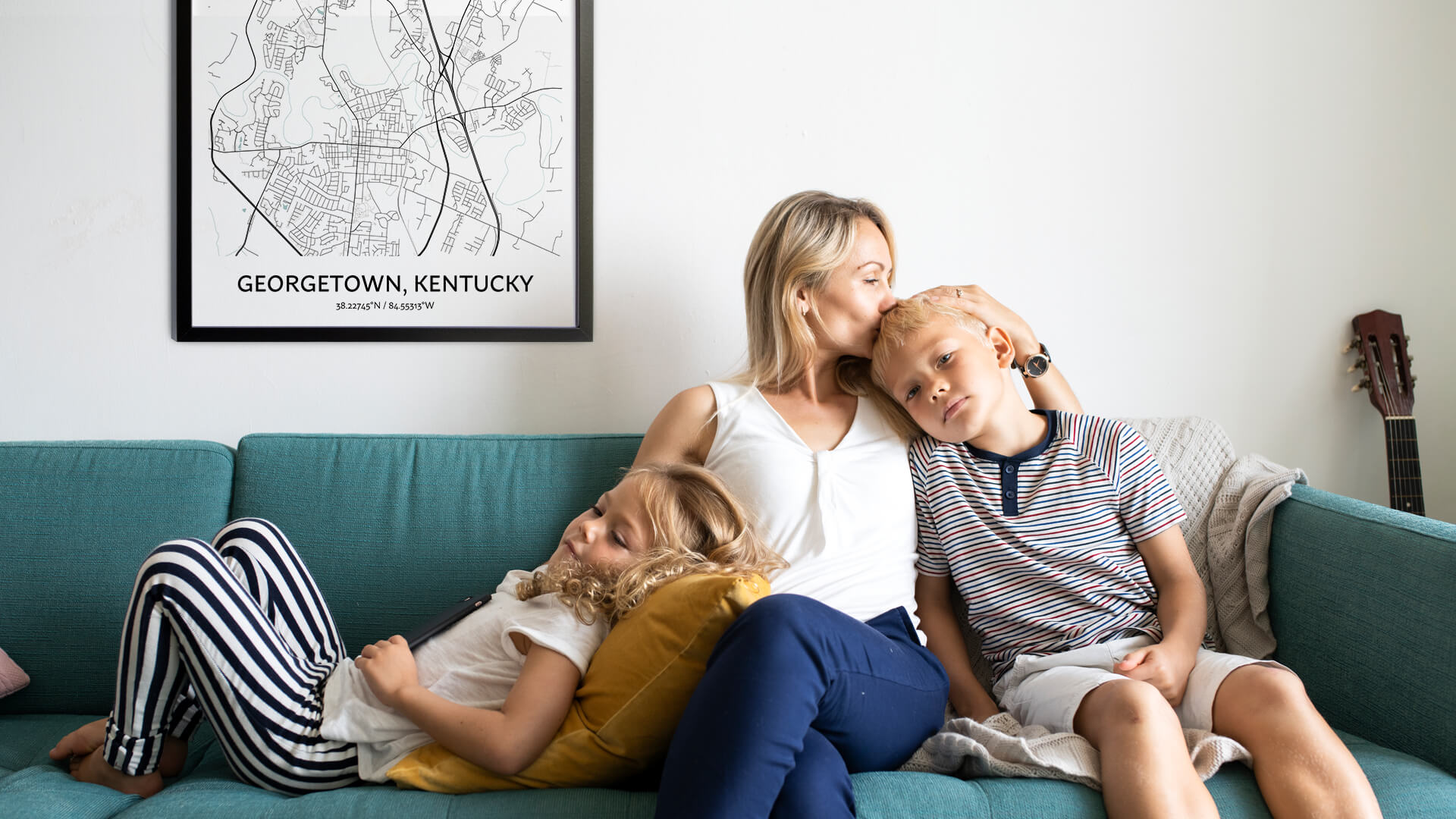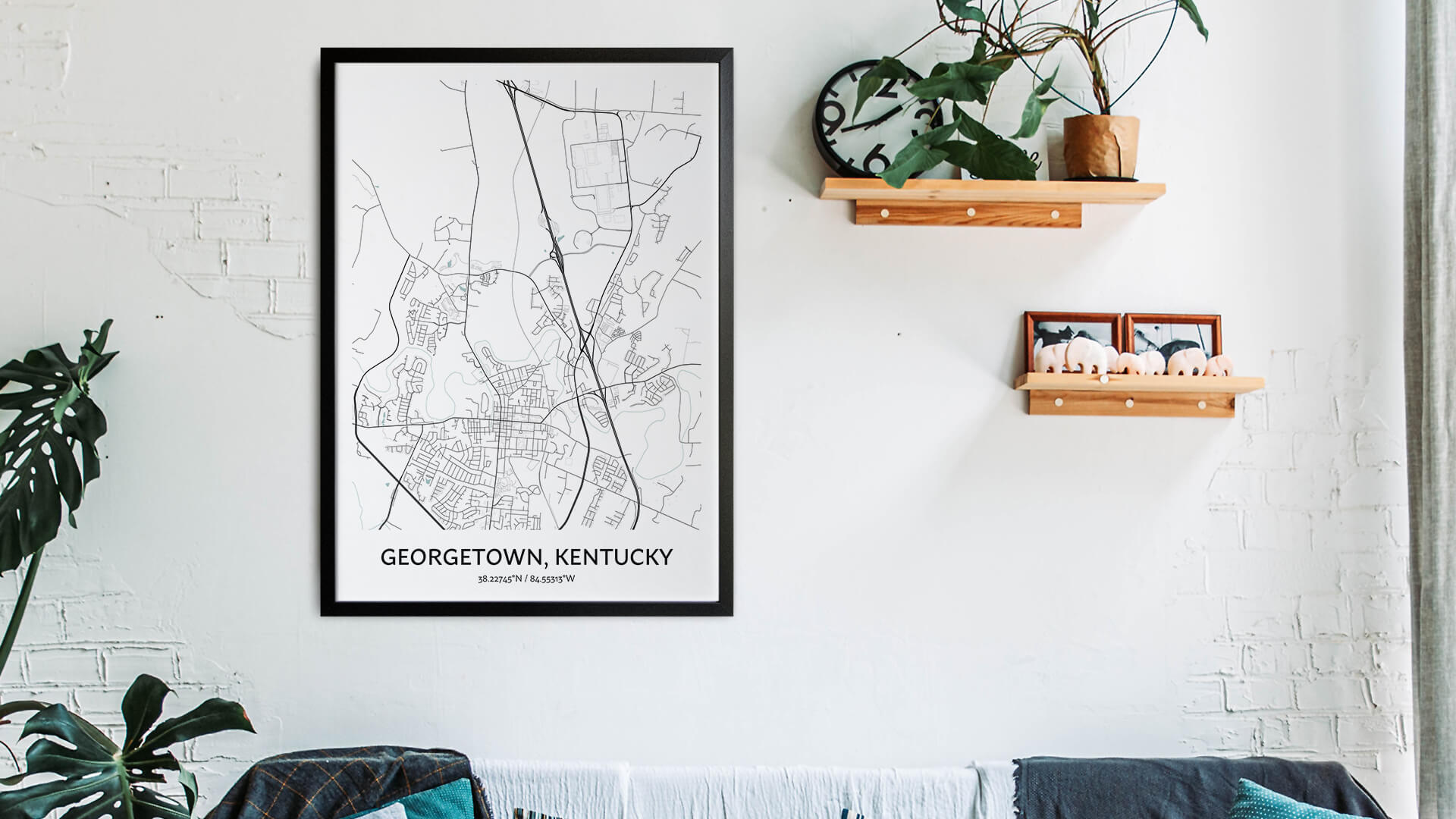 Georgetown Map Poster
Bring home a piece of your favorite adventures with our Georgetown map poster. Our custom high-quality posters make excellent wall art and gifts!
From
Too see an Instant Preview
Available as
Digital
Printed
Framed
Canvas
Get a Map of Any City in the World
Maps aren't just for wayfinding. They also tell stories of your travels, showing the very streets and landmarks where some of your life's best moments have taken place. When you have a place that's near and dear to your heart, there's no better way to pay tribute than capture that place in a
custom city map poster
.
Our Georgetown map poster is artfully drawn to scale using the most accurate and up-to-date mapping data. Your favorite places become an instant work of art and reflect the locations that matter most to you.
Georgetown Map Poster - The Perfect Gift for All Occasions!
If you have a flair for the unique and unexpected, then you'll love giving a Georgetown map print as a gift! Our maps are treasured keepsakes that your family or friends will love but may never think to buy for themselves. They're the perfect surprise for anniversaries, birthdays, graduations, holidays, engagements, weddings, and all of life's biggest milestones.
Every map is custom made to order — YOU choose the city, colour scheme, and fine details, and we'll handle the rest. You can also make it extra personalised with custom lines of text. Add details about an important date in your recipient's life, like a marriage, engagement, new career, or big move.
Include a map marker of a specific location on your Georgetown map print to call out an especially important location that makes Georgetown special to you!
Tell Your Story with Georgetown Map Art
No matter where you roam, your favorite places can tell an artistic, personalised story in your home.
Many have wondered what walls would say if they can talk. Our Georgetown map art means you no longer have to wonder!
Every time you add a city map poster to your walls, you're telling a part of your life's story to every visitor who enters your home. You can start with Georgetown map art, then add more city prints to your walls over time, each one sharing a different chapter of your life.
Let your Georgetown map art inspire your travels, past and future. Every time you look at your map, you can think back to all the great memories you made in your favorite places and find new places for your next adventures.
Create Your Georgetown Map Poster in Minutes!
Our easy-to-use custom Georgetown map print maker will turn you into a map artist in minutes. Just input your details, follow the steps, and wait for delivery! You can also choose to download a digital print to get your map even sooner.
Create a map of the cities that mean something special to you!
Customer Reviews
Write a Review
Ask a Question
SC
20/06/2021
Sarah C.

AU
They look great! So happy with the final results and how quickly they came!
19/06/2021
Izabela G.

PL
Plakat świetnie się prezentuje, bardzo udany prezent - w moim przypadku na rocznicę ślubu. Szybka realizacja, wszystko przebiegło bardzo sprawnie. Polecam!
14/06/2021
debbie m.

GB
11/06/2021
Agnieszka G.

DE
Super schöne Karte, perfekt für ein Hochzeitsgeschenk :) Habe es als Self Print bestellt … lässt sich easy im DM als Poster drucken.
07/06/2021
Noémie L.

FR
Très bonne commande et pratique pour un cadeau de dernière minute pour une impression prêt de chez soi 😁
04/06/2021
Bartosz S.

PL
03/06/2021
Regina W.

DE
Super schnell geliefert und tolle identische Geschenks Idee)))
03/06/2021
Kerstin O.

DE
Das Poster sieht wirklich toll aus und ist ein Highlight zu den Familienfotos an der Fotowand. Ich wurde schon häufig gefragt wo ich das gekauft habe.
02/06/2021
Emilie M.

FR
Affiche de très bonne qualité. Le rendu est superbe. Le service client répond hyper rapidement. Je recommande vivement
30/05/2021
Charlotte L.

FR
Parfait, rapide comme je l imaginais merci
26/05/2021
Erika v.

CH
Super schön geworden! Freue mich sehr...werde Euch weiter empfehlen...
12/05/2021
Dylan R.

FR
J'ai reçu ma commande très rapidement, le cadre et l'affiche sont très jolis et très bien emballer et protéger. Je recommande fortement, le cadeau à beaucoup plus ! ❤️
05/05/2021
Magdalena P.

PL
Szybka realizacja, piękne wykonanie. Oryginalny pomysł na prezent, fajna dekoracja własnego wnętrza.
02/05/2021
Julian K.

PL
Jestem bardzo zadowolony z waszego produktu.
29/04/2021
Scott C.

AU
Looks great and fast service too. Thank you.