Long Distance Mum Map
✓ Create a map of the place of your choice
✓ Customise your artwork in 3 easy steps
✓ Use our templates or play with colours on your own
✓ Hooray – the shipping is on us
✓ Instant preview of your personalised design
Customer Reviews
Write a Review
Ask a Question
09/29/2022
Jamie A.

GB
Fantastic! Originally I thought the price, despite being a bespoke product, was a bit steep but can't put a price on love eh!? However when I received it, it was well worth it! Fantastic quality in print and frame. Keep up the good work chaps and chappettes! Xx
09/30/2022
Positive Prints
Hello Jamie! I'm thrilled that you loved the Met Engaged Married Map. Trust us, you've made our day hugely better by sharing your experience ❤️
09/26/2022
Alberto L.

US
Wonderful print! Arrived quickly and my wife loved it!
09/30/2022
Positive Prints
Hello Alberto, Glad to hear that your wife loved the Met Engaged Married Map. I'm not surprised at all - you nailed it! 💖 Wish you both all the best!
09/22/2022
DOMINIKA G.

PL
The most beautiful gift at the party
09/30/2022
Positive Prints
Dzień dobry! Ogromnie dziękujemy za pochlebną opinię. Cieszymy się, że mogliśmy naszym produktem uczcić tak wyjątkową okazję! 💝
09/22/2022
Karina S.

DE
Was a really acknowledged wedding present
09/30/2022
Positive Prints
Hello Karina! We are incredibly grateful that you took the time out to leave us a 5-Star review. We'd be glad to serve you again. ✨
09/22/2022
Shaun B.

AU
5 star service and product, we opened this present expecting less but the frame was closed at the back to ensure no damage could occur in the future of plus the art work was detailed to what my wife really wanted.
09/30/2022
Positive Prints
Hello Shaun! I appreciate your warm words. That you had such a positive experience with our service makes us very happy. 💜 We can't wait to have you back at Positive Prints!
You found The Perfect Gift
Personalized prints make a lasting, meaningful gift.
✔ Printed on elegant, matte art paper of 200 gsm or beautiful 340 g/m² canvas fabric ✔ Choose from over 100+ themes and styles to fit any occasion ✔ Pick between a small size print or a statement decor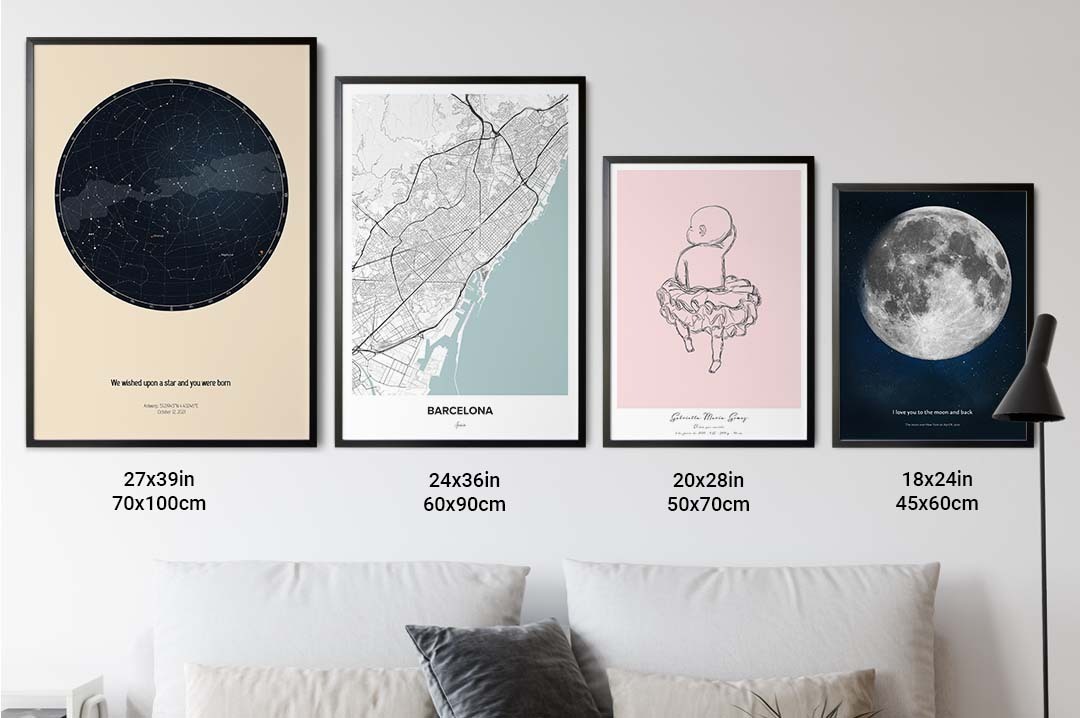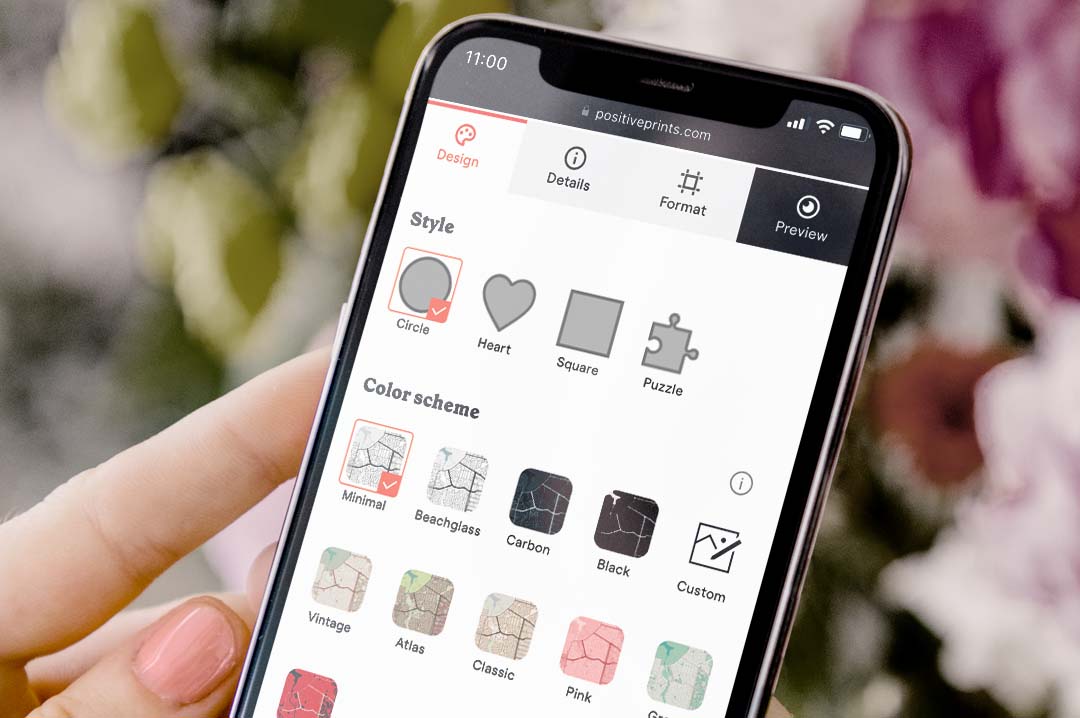 Or choose a last minute digital download
✔ Available immediately after purchase ✔ Can be printed in the format of your choice ✔ High quality JPEG files of 300dpi
Create digital file now
Long Distance Gifts for Mum
Home is where your mum is, and this beautiful custom Long Distance Mum Map helps you keep her close to your heart. This triple map format lets you customise three small maps within the same print — and the possibilities are endless!
Create a map displaying each child's current home to help shorten the distance. Or, if you and your family have moved throughout your childhood, each map could represent one of your many former homes. Or, you can choose special places where you shared the best memories with your mum, be it a favorite vacation spot, activity, or even your childhood home.
It's your map, your way — and it will lead you straight to one of your most special people in the world.
Order Your Map for a Mother's Day Gift!
Positive Prints takes the guesswork out of designing custom map artwork. Using our interactive editor, you can choose the shape, style, colours, and text on your Long Distance Mum Map. Watch your design come to life as you customise your print to tell your story.
We print all of our custom maps on museum-quality paper or canvas in a range of standard sizes, or you can request a digital file that you can gift instantly. We ship all of our printed posters and canvas artwork anywhere in the world.
Give the gift of custom map artwork that mum can cherish for a lifetime! Get started today.