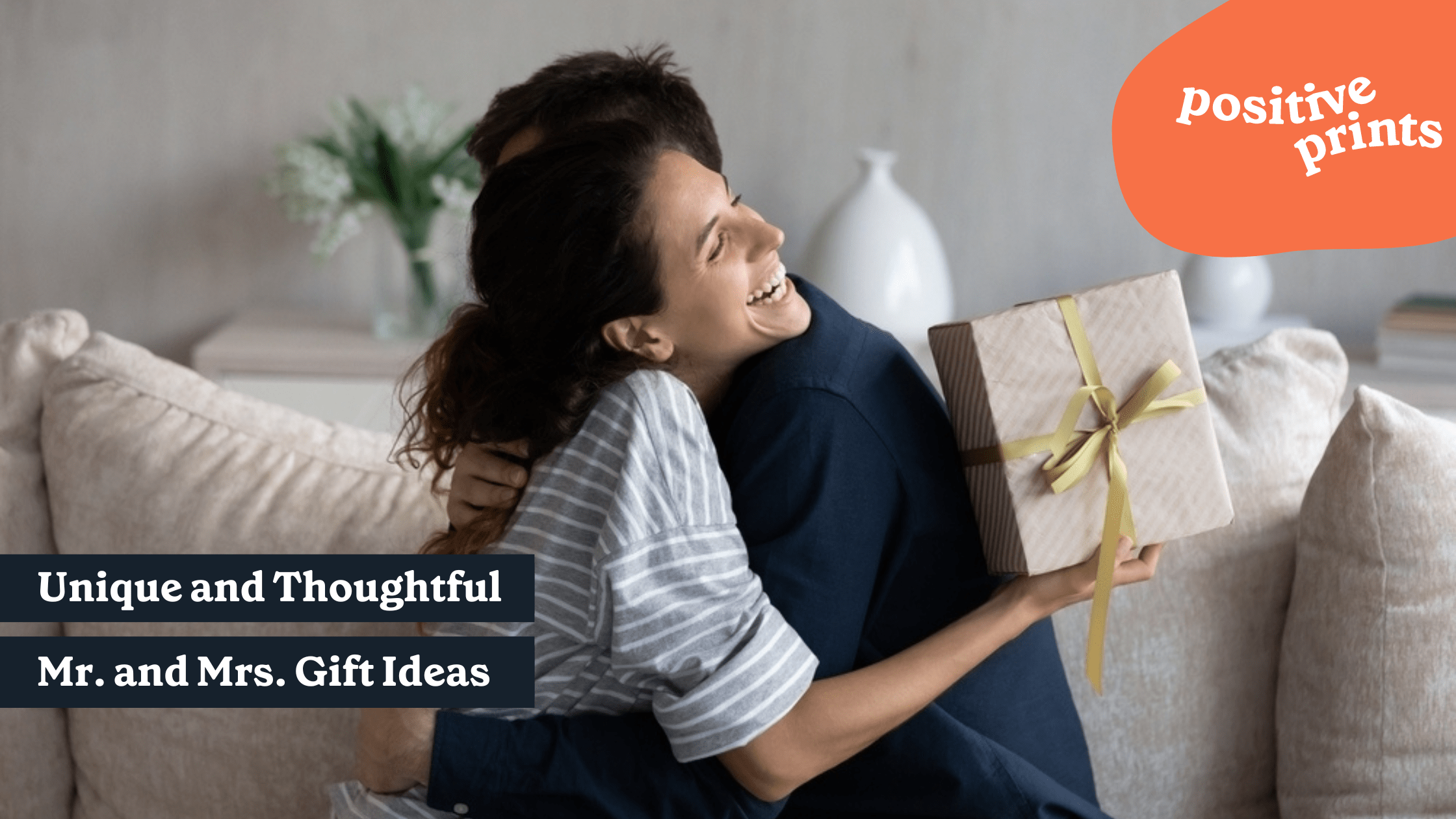 Thinking up a unique wedding gift idea for a newlywed couple can be challenging. While there will be many birthdays and anniversaries to celebrate, there's (hopefully!) only one wedding, which means one chance to get that wedding gift right!
Never fear. We are on hand to help with a selection of unique wedding gift ideas to help you stand out from the crowd.
 The Importance of a Wedding Gift
Wedding gifts have a long and rich history. It's no secret that weddings are expensive, and wedding gifts were traditionally a way of ensuring that the newlyweds were not left empty-handed once all the guests had gone home. Practical gifts were especially appreciated if there was a new house to furnish or even a honeymoon to pay for!
In some cases, newly married couples still want money or practical items for their new home, which is often stated on the wedding invite. If not, you can tactfully ask the bride and groom (or someone close to them) if they have any preferences.
The Value of a Thoughtful Wedding Gift 
Sometimes, the newlywed couple might want something other than money or something practical. Maybe this is because they kept wedding costs down or are financially well enough that they don't need to ask for something valuable.
This is your chance to get something unique and thoughtful! After all, sentimentality will be at an all-time high during and after the wedding, so why not opt for a gift that will pull hard on those heartstrings?
Use this unique opportunity to buy a gift for a couple rather than the individuals that make up a couple. We recommend you go hard and pick something they'll love and cherish for the rest of their married lives.
Without further ado, here are some wedding gift ideas for couples.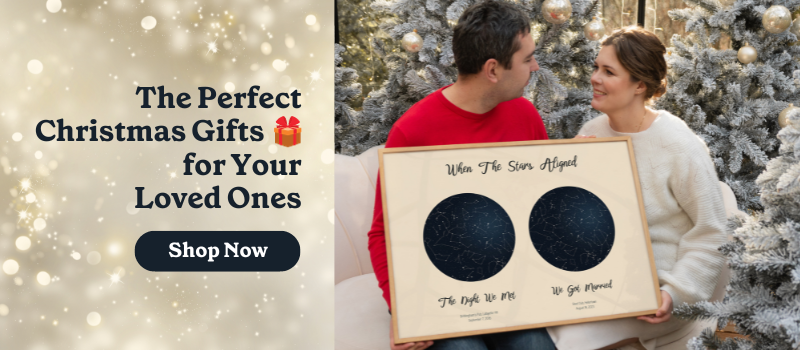 1. Where We Met Map
A Where We Met Map captures the exact location where a couple first met. We think all couples have a soft spot for the place where they first exchanged glances with their special person.
As with all of our prints, this map is fully customisable, text included, so you could make this a "where we got married" map instead and use it to mark the location where the wedding ceremony took place!
This high-quality map has hundreds of five-star reviews, many from people who bought this as a highly thoughtful wedding gift.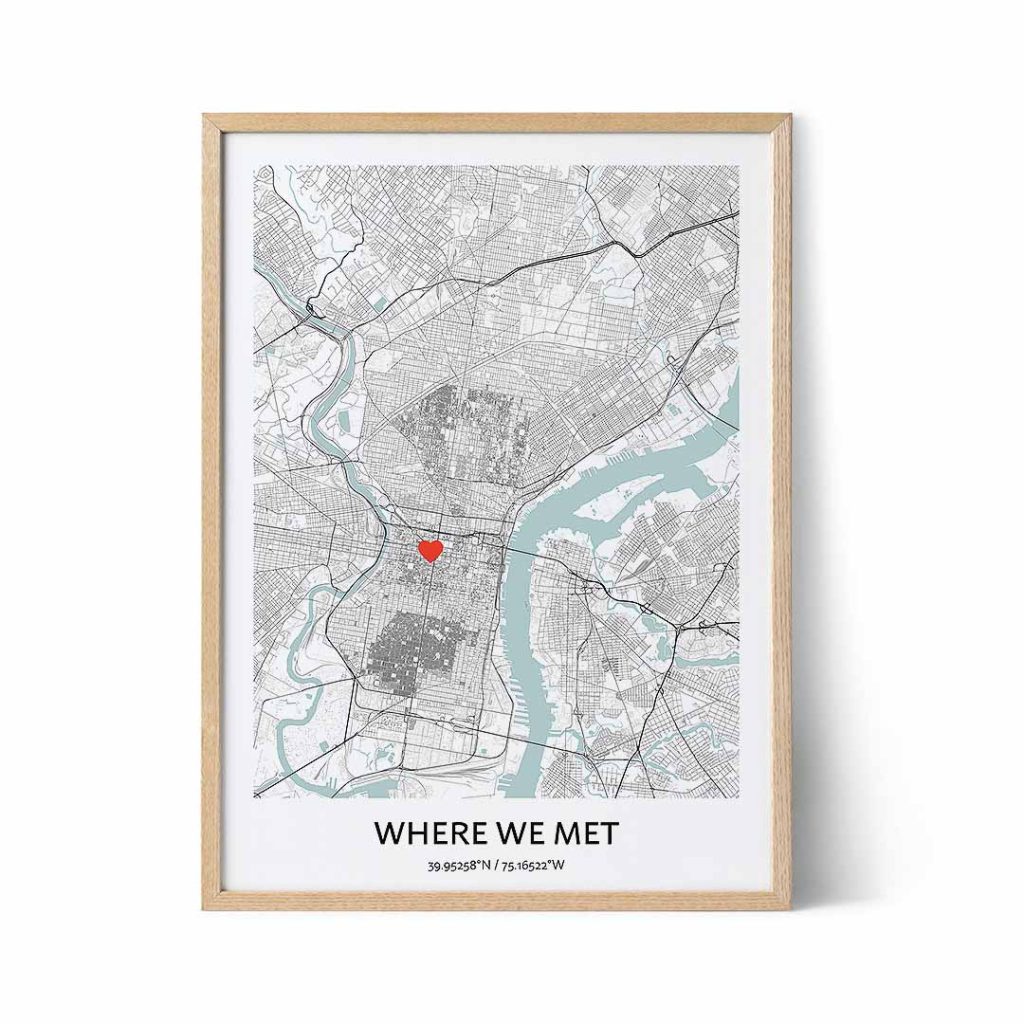 2. Met, Married, Engaged Map
This three-panel map marks three important locations in a couple's life: by default, where they met, where they got engaged, and where they got married. It makes a beautiful and unique personalised wedding gift for any newlywed couple.
However, as all the text can be changed, you are limited only by your imagination! You could instead make a Hello. Will You? I Do! map showing where the couple met, where the proposal took place, and where they got married. That would make this an exceptionally thoughtful wedding gift that the newlywed couple is sure to love!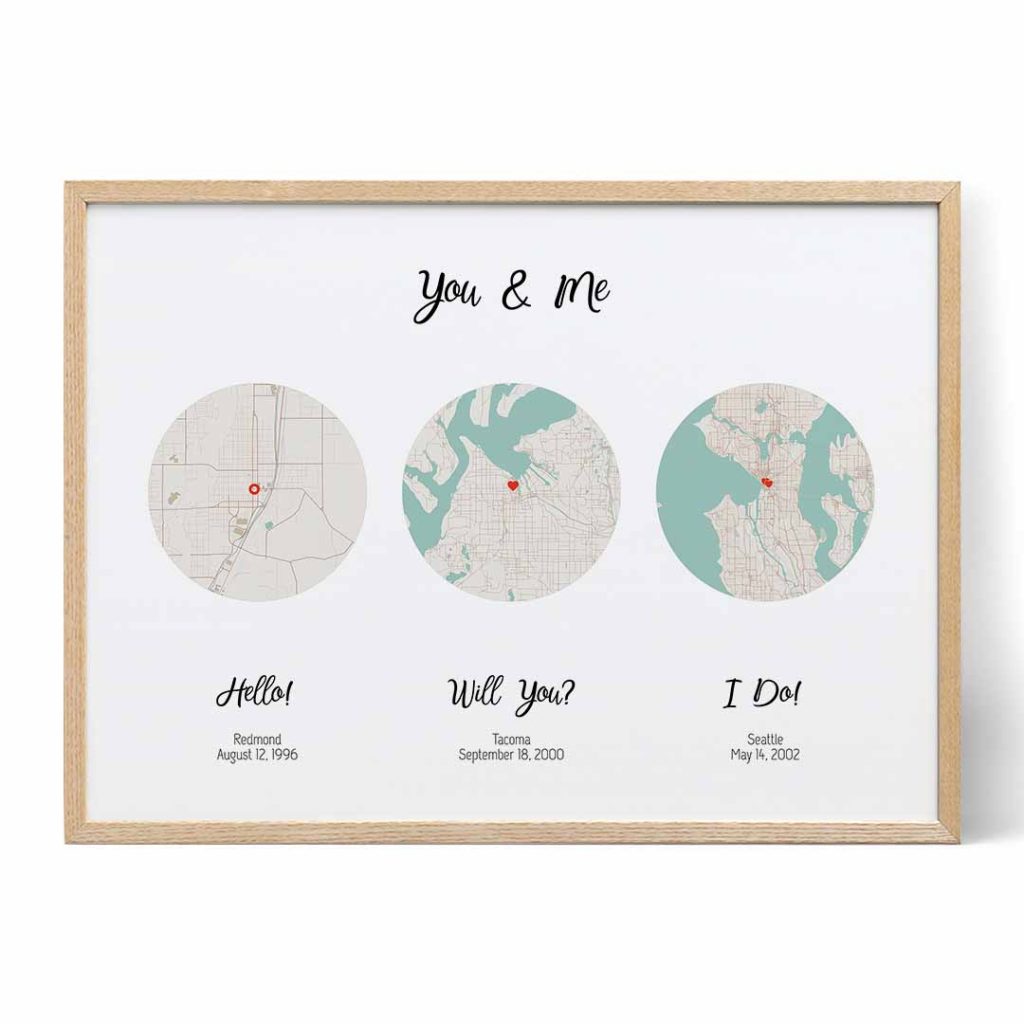 3. Love Knows No Distance Map
It's a fact of life that not every newly married couple gets to live together right away. Some new couples start their married life in a long-distance relationship, whether due to work, study, visa reasons, or something else.
If this is the case for the couple you're buying for, you can score some serious points by getting the newly married couple a Love Knows No Distance Map. This map marks two special locations with symbols of your choice.
By marking the two places where the couple will live while they are apart, you can remind them that love really does know no distance.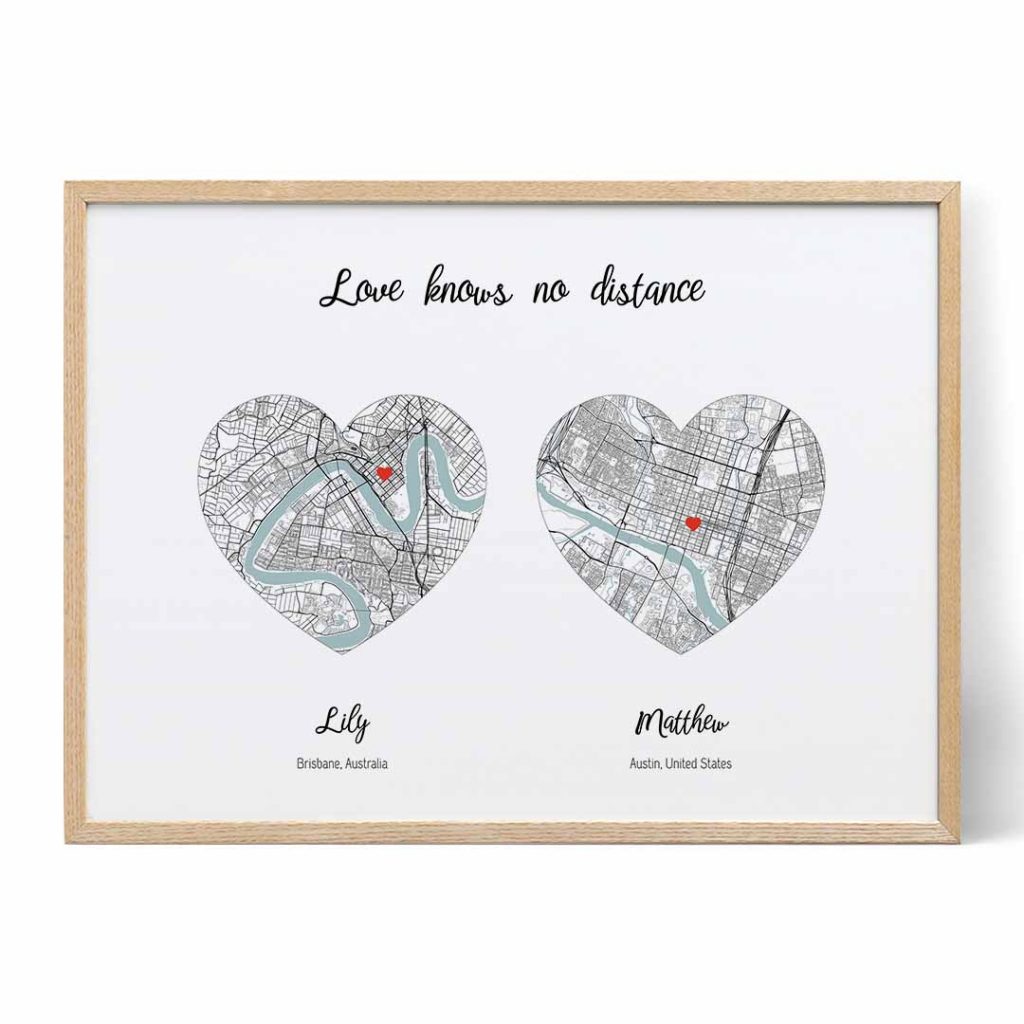 Unique Wedding Gifts Made Simple 
Positive Prints makes it easy for you to buy a thoughtful, personalised wedding gift that will be loved and cherished by the newly married couple. We offer free worldwide shipping on all orders, and our physical prints are done on museum-quality art paper to look great hung on any living room wall. 
Take a look at all of our wedding gifts for couples, and place your order today!