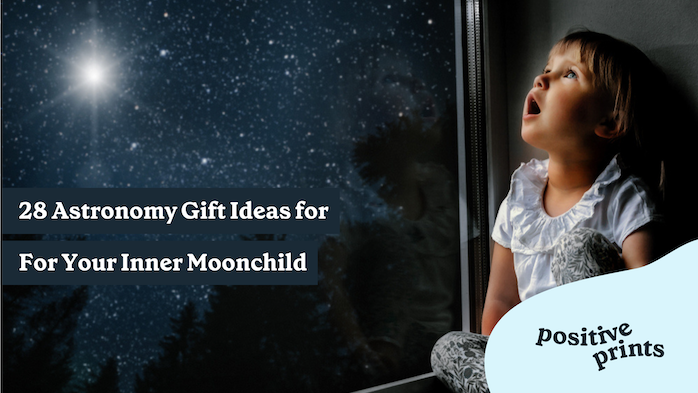 For many, the night sky is a source of intrigue. Its vastness calms the spirit and provides a constant in an otherwise unpredictable life. That's why astronomy gifts are a clever, fun, yet unexpected way to make someone's day. They offer a sense of personalisation and inspire your recipient to shoot for the stars.
The best gifts are those that inspire and send your imagination skyward and create feelings of surprise, joy, and delight.
Whether for a birthday, holiday, or just to show appreciation, finding the perfect gift for your astronomy enthusiast can be a delightful adventure. From telescopes that unveil distant galaxies to celestial-themed socks that add a touch of the cosmos to everyday life, we've rounded up the best astronomy gift ideas to fuel the curiosity and passion of every inner moonchild, no matter how old they are. The sky truly is the limit:
---
---
---
---
---
---
---
---
---
---
---
---
---
---
---
---
---
---
---
---
---
---
---
---
---
---
---
And there you have it, 28 extraordinary astronomy gift ideas to ignite the cosmic passion of every inner moonchild!
So, go ahead and choose that perfect gift that resonates with your loved ones' fascination for the cosmos. Let them embark on a journey of discovery, marvelling at the beauty of the night sky and pondering the mysteries of the universe.
As Carl Sagan once said, "The cosmos is within us. We are made of star-stuff. We are a way for the universe to know itself." So let the magic of the moon and stars illuminate your loved one's life.