Stars the Night We Met

✓ Exact View Of The Stars From The Place And Date Chosen By You
✓ Detailed Star Map Design Including Planets, Constellation Names And The Milky Way
✓ Interactive Star Map Editor With An Instant Preview
✓ Fully Customizable & Made Especially For You
✓ Choose From A Variety Of Print Sizes Or Instant Digital Download

FREE SHIPPING
We send worldwide with no extra cost
MADE TO ORDER
Created just for you
GREENER PRINTING
Using sustainably sourced, FSC-certified paper and wood
How it works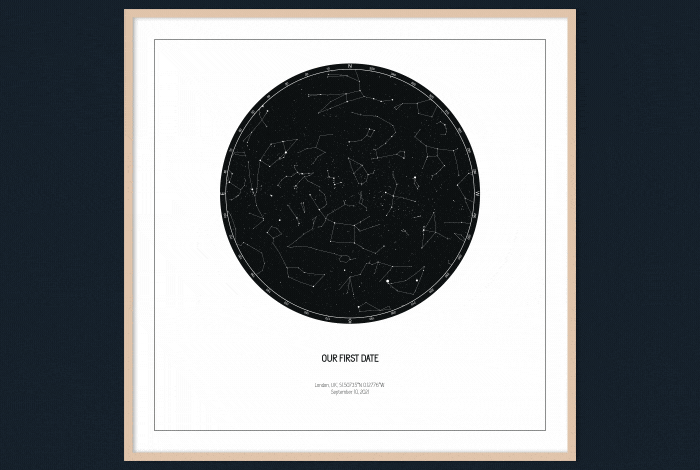 Choose your design
Choose one of our predefined designs or play with the colors to create your perfect artwork.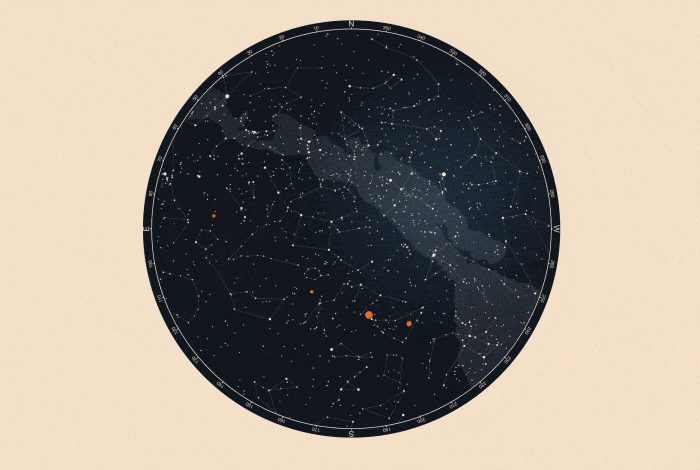 Find the unique alignment of the stars
Our interactive tool will help you discover the alignment of the stars in a place and time chosen by you.. Label planets, constellations and even the Milky Way to make it look more pro!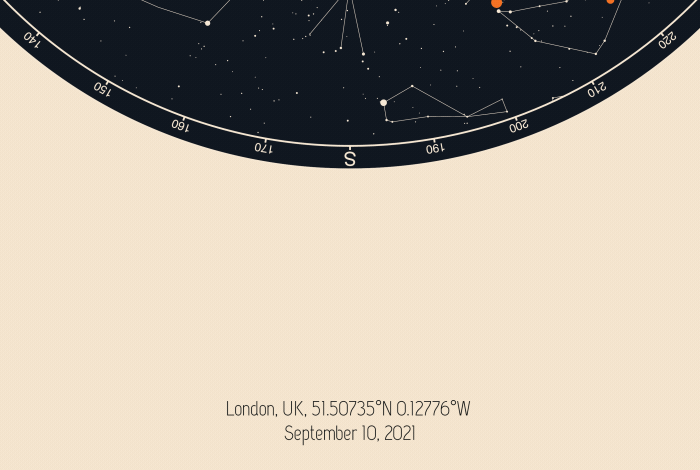 Add a personal touch
Make your gift even more special by adding personal message, quote or a poem.. Make it one-of-a-kind!
Customer Reviews
Write a Review
Ask a Question
11/01/2022
Ana T.

PT
10/01/2022
Christine L.

FR
Colis reçu à la date prévue et la carte du ciel est magnifique. Ce cadeau a eu beaucoup de succès.
09/01/2022
David G.

US
I am very pleased with Positive Prints customer service. Their attention to detail is immaculent. I mistakenly made a grammatical error. I used an apostrophe where it was not needed on my print and the representative caught it and emailed me back immediately before it was submitted to print and asked me, "did you intend it to have the apostrophe or was it a mistake?" They then made the correction, printed it, and then shipped it. My order arrived in a timely manner during the Christmas season and was securely packaged. Unfortunately, when I attempted to assemble the print to the frame, I inadvertently put a minor crack on the bottom portion of the clear plastic cover. I contacted the company and asked if they could send me another plastic cover, but the sales rep said they use a separate company for the the frames that is not affiliated with the print aspect of their business, but she would pursue a solution and get back to me. Either later that day or the next day, she emailed me and said they will send me a new frame and to my astonishment, it was shipped at no charge. I was willing to pay, after all it was my fault. How gracious! I highly recommend Positive Prints. The very best in customer service.
11/01/2022
Positive Prints
Hi David, Thank you for sharing your experience with us! It was a pleasure to cooperate with you as well. We were blushing while reading your feedback 🥰 We're so happy to welcome you to our community. On behalf of everyone, thanks so much for choosing us! ✨ We wish you all the best!
07/01/2022
Raquel F.

ES
Si, llegó a tiempo y ha sido un regalo personalizado que les ha gustado mucho
07/01/2022
Wiktoria D.

PL
05/01/2022
Piotr G.

PL
Very nice, and very fast delivery, thank you.
05/01/2022
Yvonne M.

US
My husband loved the print! Thank you!
31/12/2021
Naima A.

FR
Magnifique 🤩
Merci pour cette belle carte étoilée :) Elle est magnifique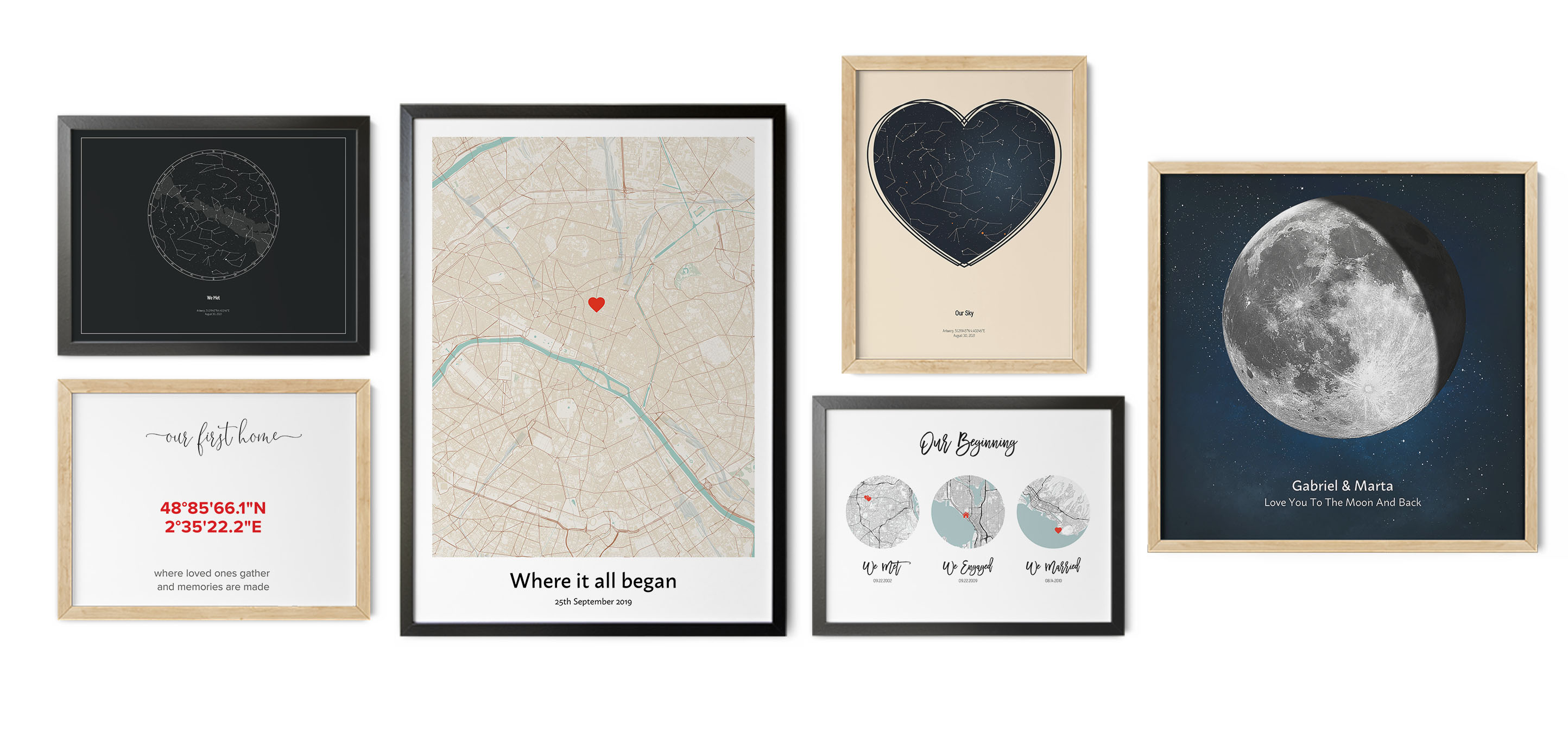 You found The Perfect Gift
Personalized prints make a lasting, meaningful gift.
✔ Printed on elegant, matte art paper of 200 gsm or beautiful 340 g/m² canvas fabric ✔ Choose from over 100+ themes and styles to fit any occasion ✔ Pick between a small size print or a statement decor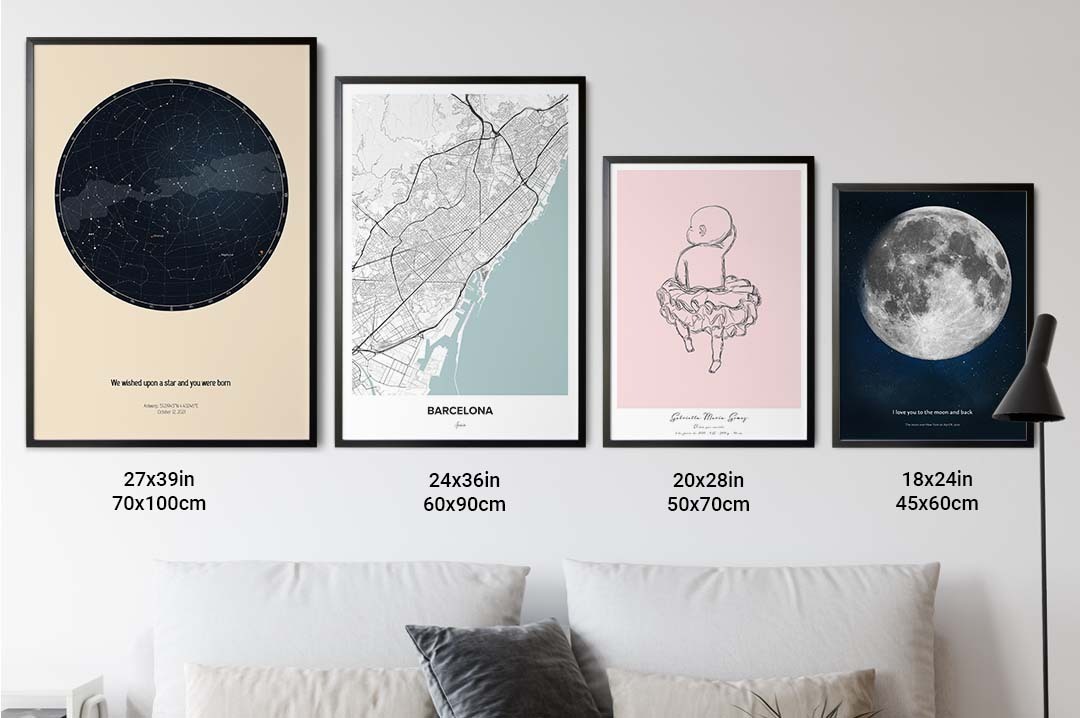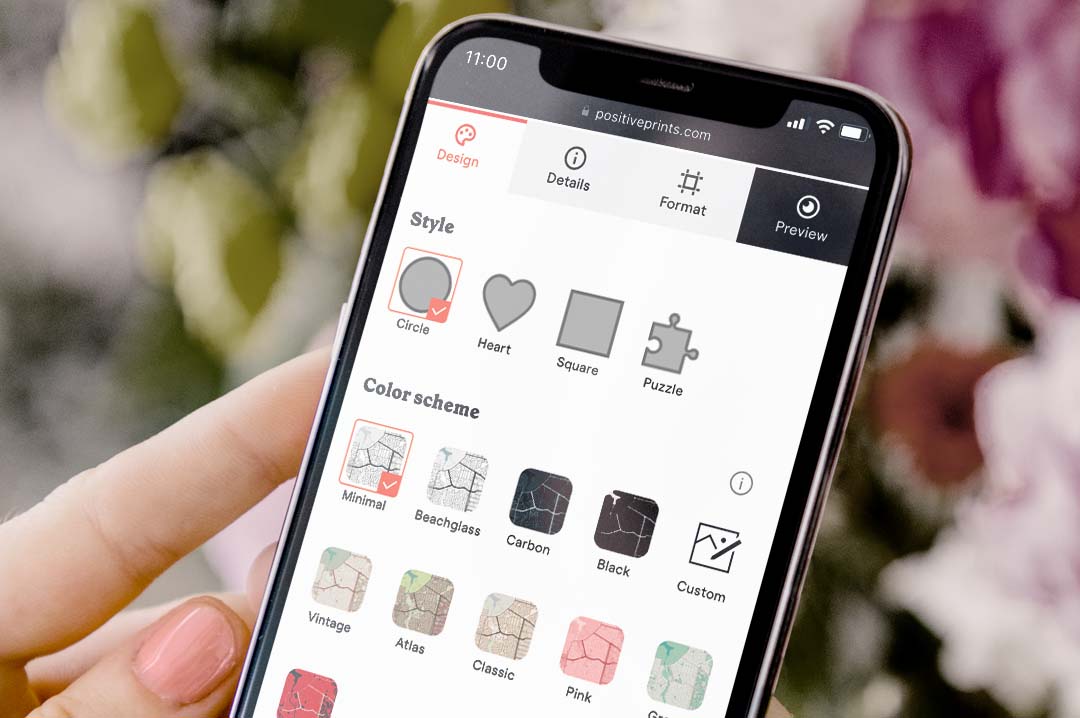 Or choose a last minute digital download
✔ Available immediately after purchase ✔ Can be printed in the format of your choice ✔ High quality JPEG files of 300dpi
Create digital file now
If you didn't happen to look up at the night sky on that very special day to see how the universe was aligning for you, a Stars the Night We Met poster can fill in the blanks.
Magical moment captured by the stars
Think back to that moment in time when you met your soulmate. Think of all the decisions you both made in your life and the paths you both took that would lead to that single moment. Some may call it fate. Others call it destiny. No matter how you put it, it's a magical moment captured by the stars and the heavens. That's why a Stars the Night We Met poster is such a treasured gift.
Consider this: many of us don't realize we've met "the one" at that first meeting. Maybe it's a chance encounter that allowed your paths to cross. Or maybe a friend set you up on a blind date and you didn't know what to expect. While finding that special someone might feel like instant kismet, it can also take some time to realize that this feeling isn't just infatuation. This is why we don't always consciously think about all the events that led up to that chance meeting.
What is a poster of stars the night we met?
The night sky is an ever-evolving tapestry of stars, planets, constellations, and other celestial bodies. The sky you see in Spain will look different than the sky you see in Australia, even if two people are looking at the sky on the same day at the same time. Even from the same point on earth, the sky will not look exactly the same from night to night. This is what makes our Stars the Night We Met posters so unique.
Using our technology and custom star map creator, you can recreate what the night sky looked like on a date of your choosing from any location in the world. This gives you more flexibility and customization for your poster so that you can savor the moments that matter most to you.
Imagine bringing the night sky of your first date right into your living room or bedroom. Your poster will be an ongoing reminder of that one night that changed your lives forever.
Why create a Stars the Night We Met poster?
Many of our customers rely on Positive Prints as a single source for personalized gifts. The majority of our Stars the Night We Met posters are made for gifting. We've designed our maps to be easy to customize and show your loved one that you put extra time and thought into their gift.
Every star map poster is printed in professional, poster-grade material that's ready for framing. Likewise, we also offer prints on canvas and can even provide a frame for your artwork. The superior quality of our prints will rival the other framed artwork in your home or office, giving you a piece you'll be proud to display.
Our prints make the perfect gift for any occasion for him or her, including:
Engagements
Wedding anniversaries
Wedding gifts for newlyweds
Christmas
Valentine's Day
Just because!
There's never a wrong time to show your soulmate how much you love them and how grateful you are for the day you met.
How to turn a sky the night we met into a poster
Our custom Stars When We Met posters are artistically crafted and beautiful, but you don't have to be an artist yourself to get these results. Our simple three-step tool allows anyone to design their own custom poster and get a beautiful print.
Using our Star Map creator, you can choose the size of your print and the shape of your map. You can also choose how much detail appears on your map: planets and planet names, stars, constellations, and the Milky Way, for example.
You can also choose your specific location of where you first met, along with the date and time. This will ensure you get the most accurate representation of the night sky based on your experience.
Add a custom message to your loved one or details of your special day so that everyone who sees your art print will know its significance.
With every change you make in the custom editing tool, you can see those changes come to life in real time. Know exactly how your print will look when it comes to you!
Surprise your loved one with the Stars When We Met gift!
A Stars When We Met gift is one of a kind and truly an unexpected gift they'll treasure forever. It's easy to create and will look like you spent hours coming up with a gift that will wow them.
Tell your love story with a Stars the Night We Met poster - get started today!