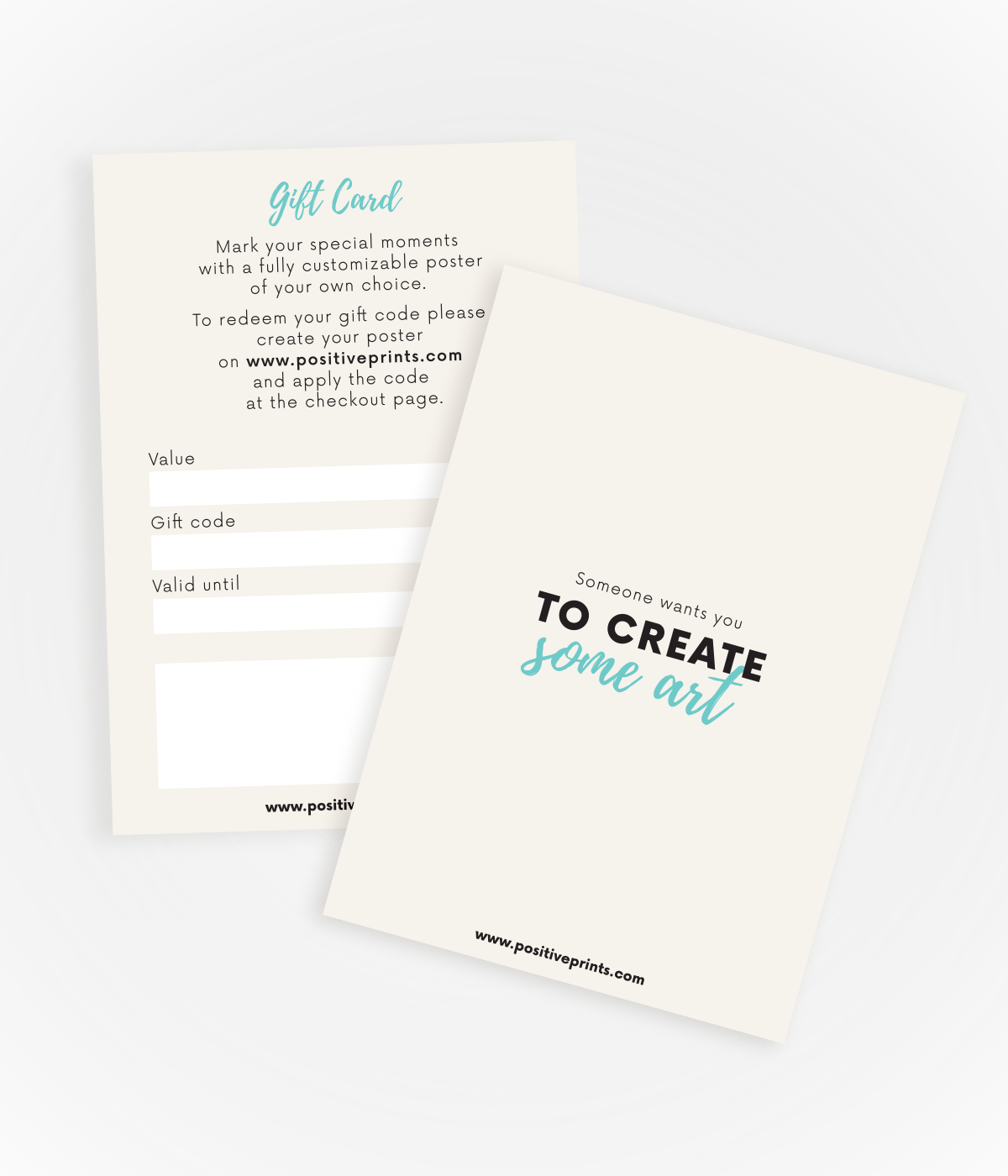 Carta Regalo
Da 65.00 zł
GIFT CARD VALUE
(Valid for any digital download poster)
(Available print sizes: 12x16in, 30x40cm, 12x12in, 30x30cm)
(Available print sizes: 18x24in, 50x70cm, 16x16in, 50x50cm)
(Available print sizes: 24x36in, 70x100cm )
Digital gift card delivered instantly to your e-mail. Gift cards are valid for 6 months starting from the date of purchase.
Stai cercando un regalo per qualcuno ma non sai cosa acquistare? Regalagli la possibilità di scegliere con la carta regalo Positive Prints!
Le carte regalo vengono spedite in formato digitale per email da stampare a casa e contengono istruzioni su come riscattarle al momento del pagamento. Le nostre carte regalo non presentano costi di elaborazione aggiuntivi. Le carte regalo sono disponibili per 6 mesi a partire dalla data di acquisto.
*Sconti non applicabili alle carte regalo.