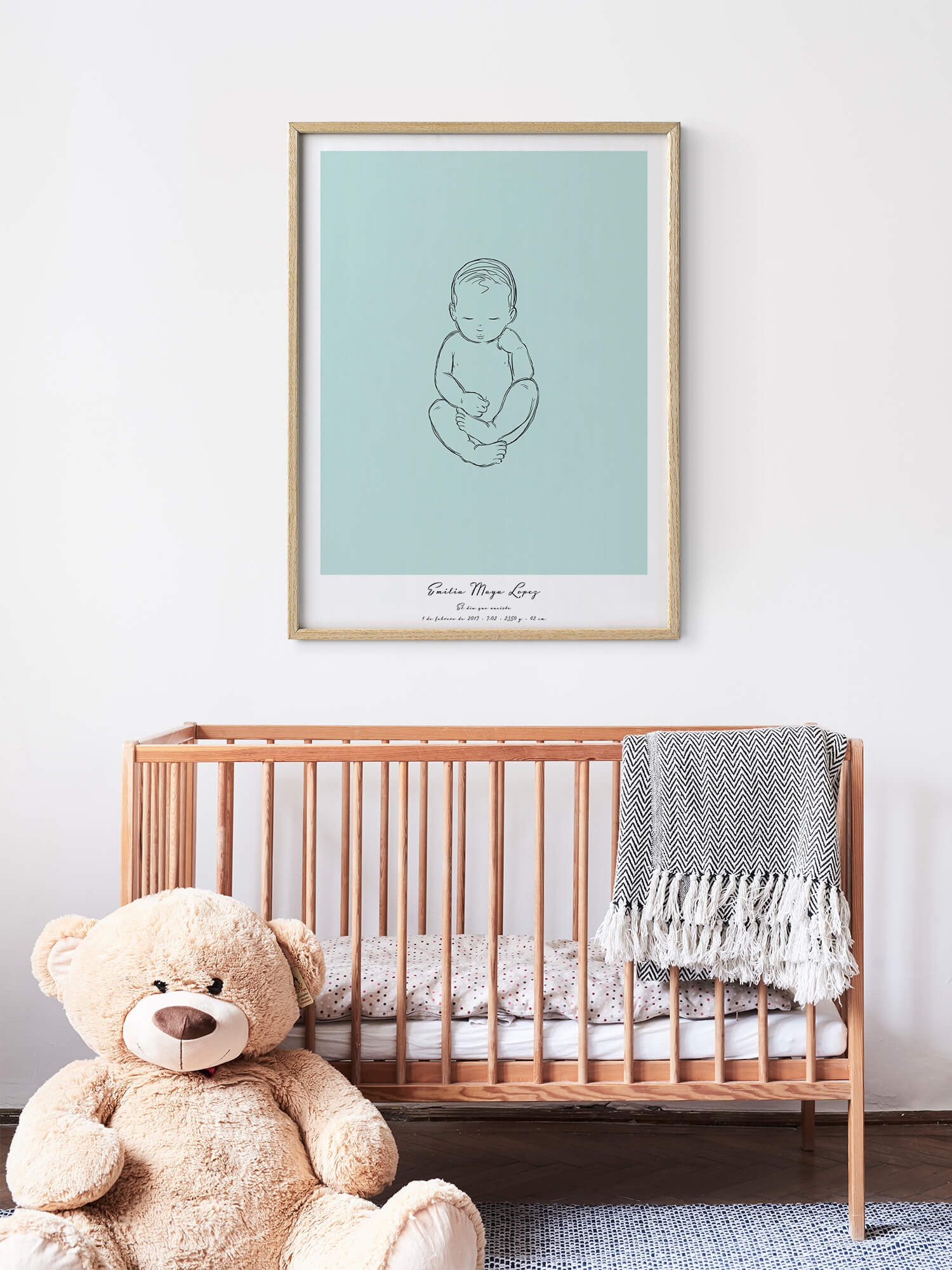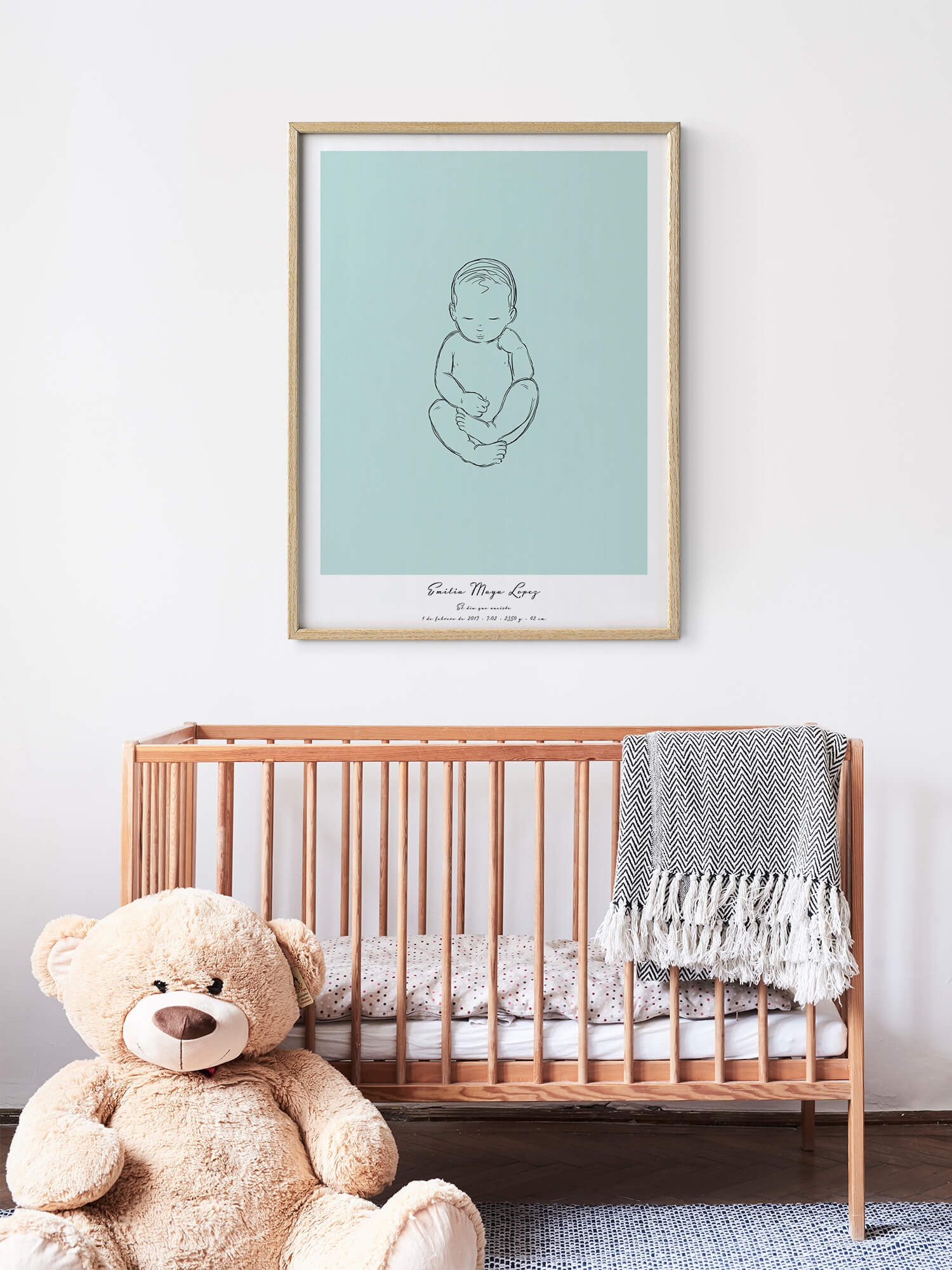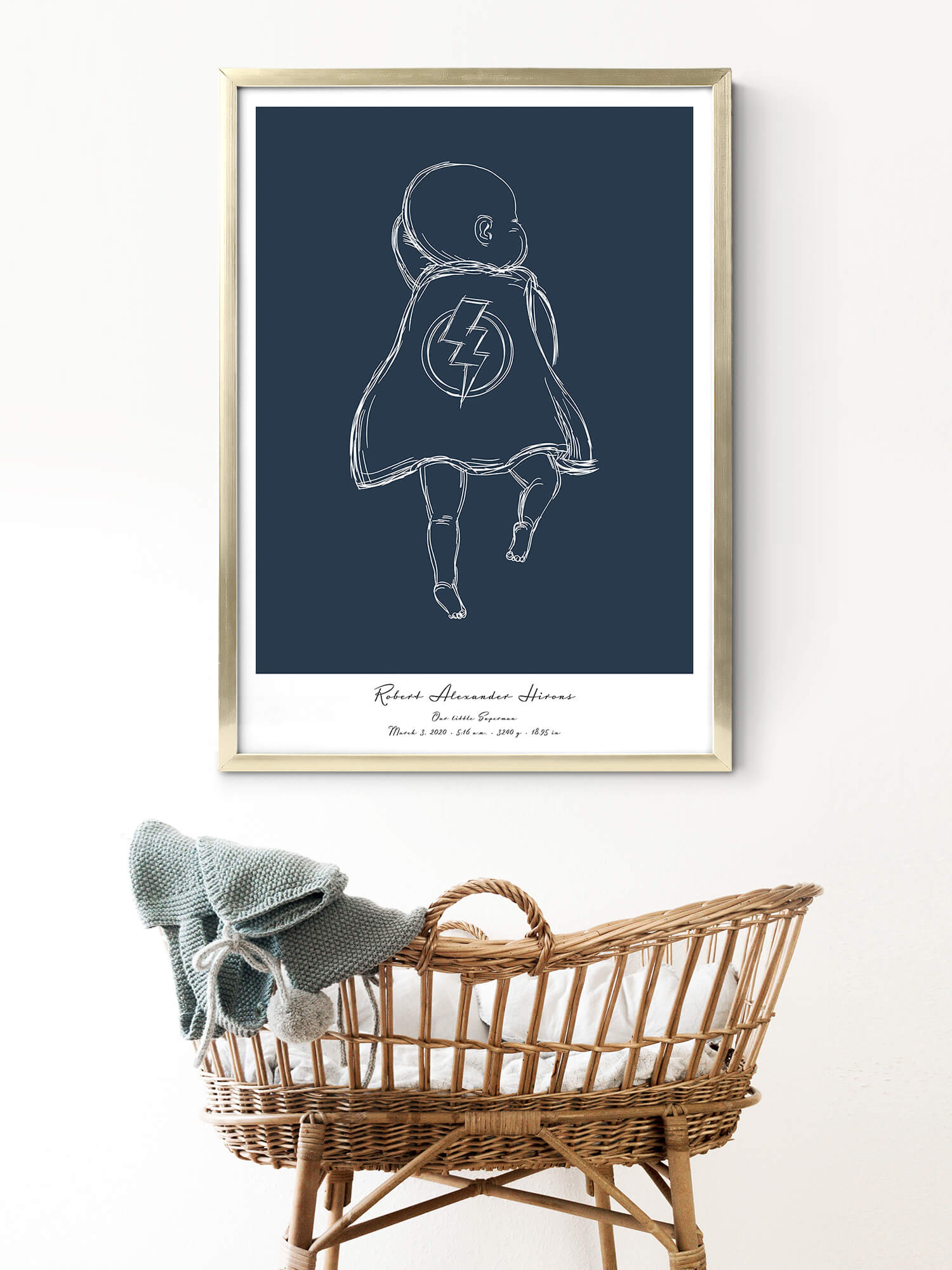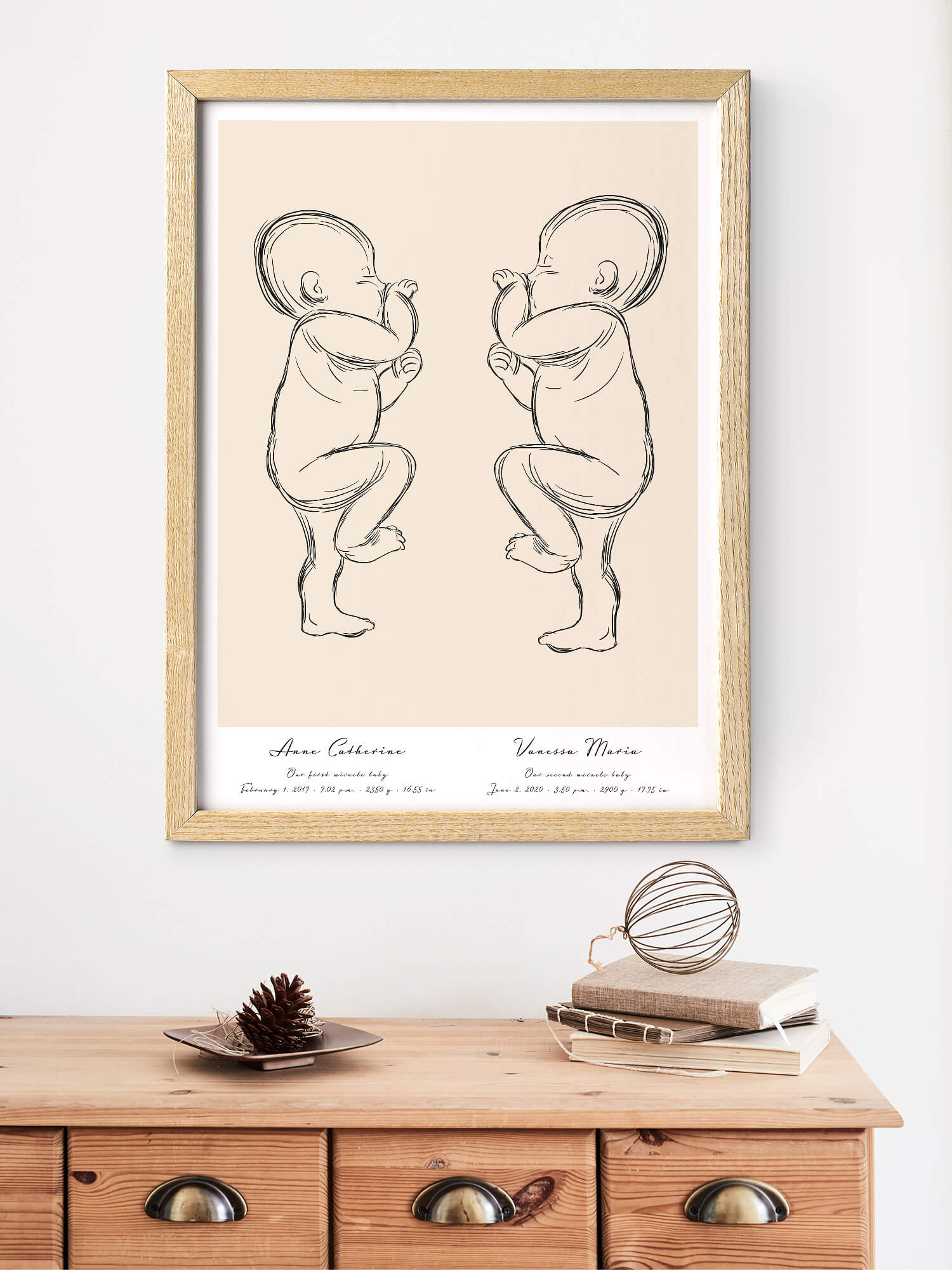 CUADRO NACIMIENTO BEBÉ
Cuadro nacimiento bebé ajustado a la longitud real de su hijo al nacer, es un recuerdo perfecto de por vida del momento en que vio a su bebé por primera vez.Los bocetos de bebés se pueden entregar como un archivo digital listo para imprimir o como un póster impreso.

Desde 65.00 zł
con la vista previa interactiva
Disponible como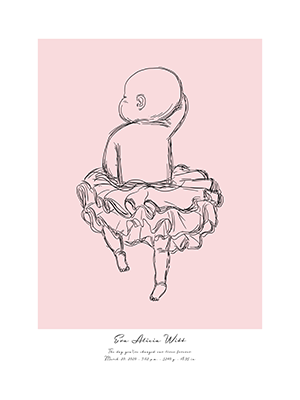 Versión Digital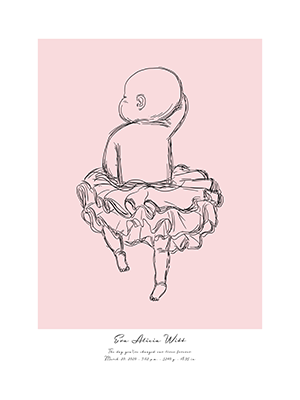 Impreso
Customer Reviews
Write a Review
Ask a Question
27/11/2020
Georgia H.
GB
I was so excited recievng this item ! It's eveytjing I wanted ! I love it
13/11/2020
Katarzyna S.
PL
Fast delivery, beautiful print.
23/10/2020
Malgorzata Z.
PL
Very good, i highly recommended this product, great support as well :)
16/10/2020
Natalia D.
PL
I love this cute print. It was a pleasure to give it to my friends to welcome their new baby <3 Got the product super fast and I didn't even pay for it :)
03/10/2020
Gabi G.
PL
Great product I Beautiful memories
nothing to add! warmly recommended and great support!