I Love You to the Moon and Back

✓ I Love You To The Moon And Back Art Depicts What The Moon Looked Like At A Special Time In Someone's Life
✓ Choose Your Date And Location And Bring The Moon To Life In Your Very Own Home
✓ Add A Custom Message To Make Your Gift Shine Bright
✓ Create Your Poster In Just Three Easy Steps
✓ Positive Prints Delivers Your Poster Anywhere In The World For Free!

How it works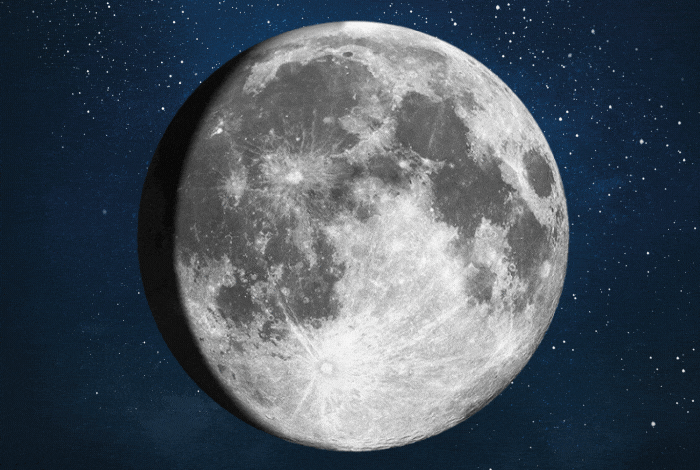 Discover the moon phase
Select date and place to discover how the moon looked during that moment in time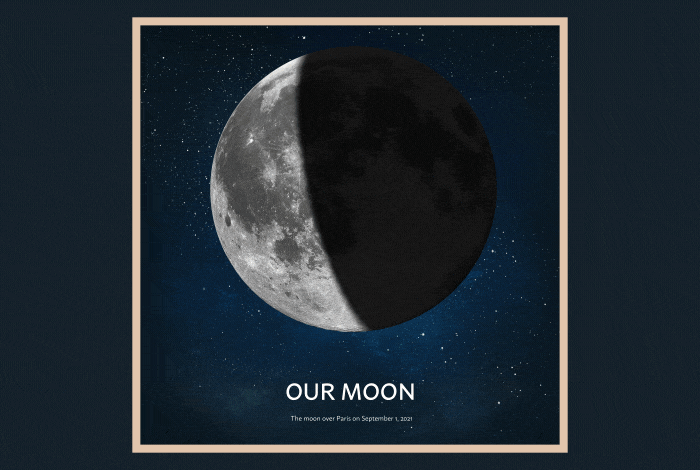 Choose your design
Our creative team carefully selected 6 most beautiful designs to choose from.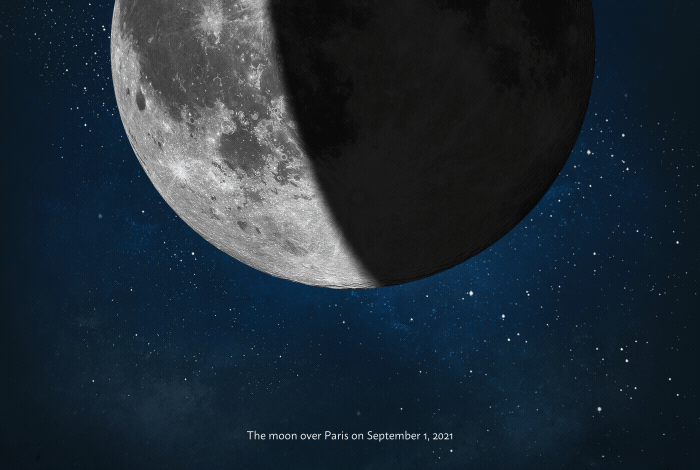 Write a personal message
Add some personal touch by customizing the title with your own words.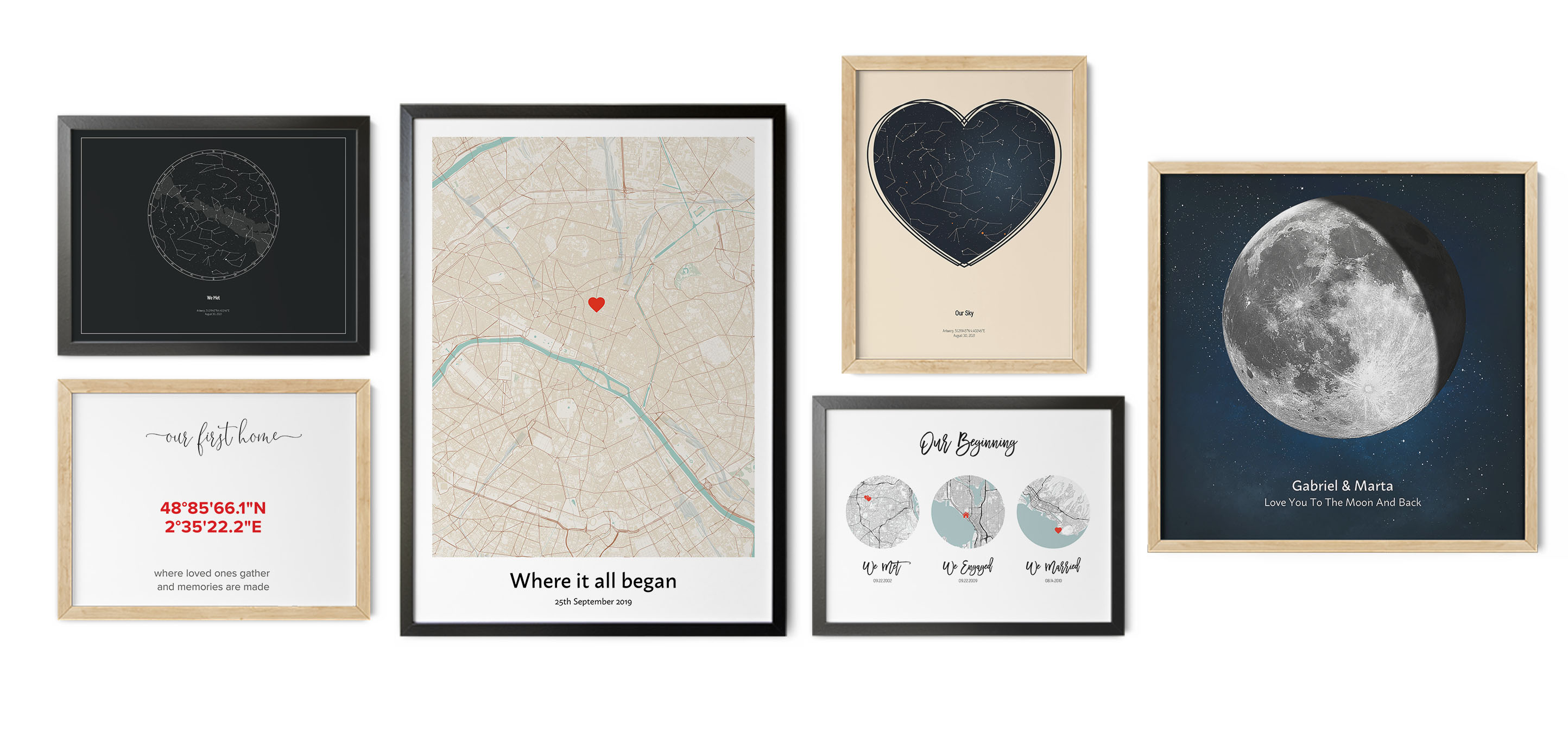 You found The Perfect Gift
Personalized prints make a lasting, meaningful gift.
✔ Printed on elegant, matte art paper of 200 gsm or beautiful 340 g/m² canvas fabric ✔ Choose from over 100+ themes and styles to fit any occasion ✔ Pick between a small size print or a statement decor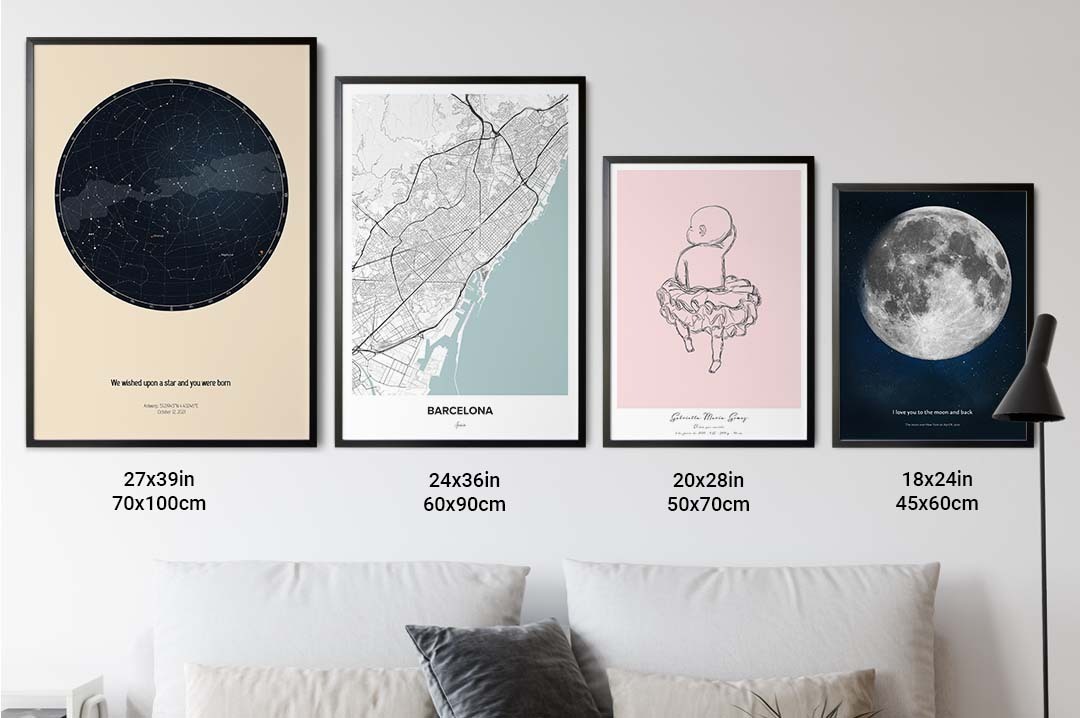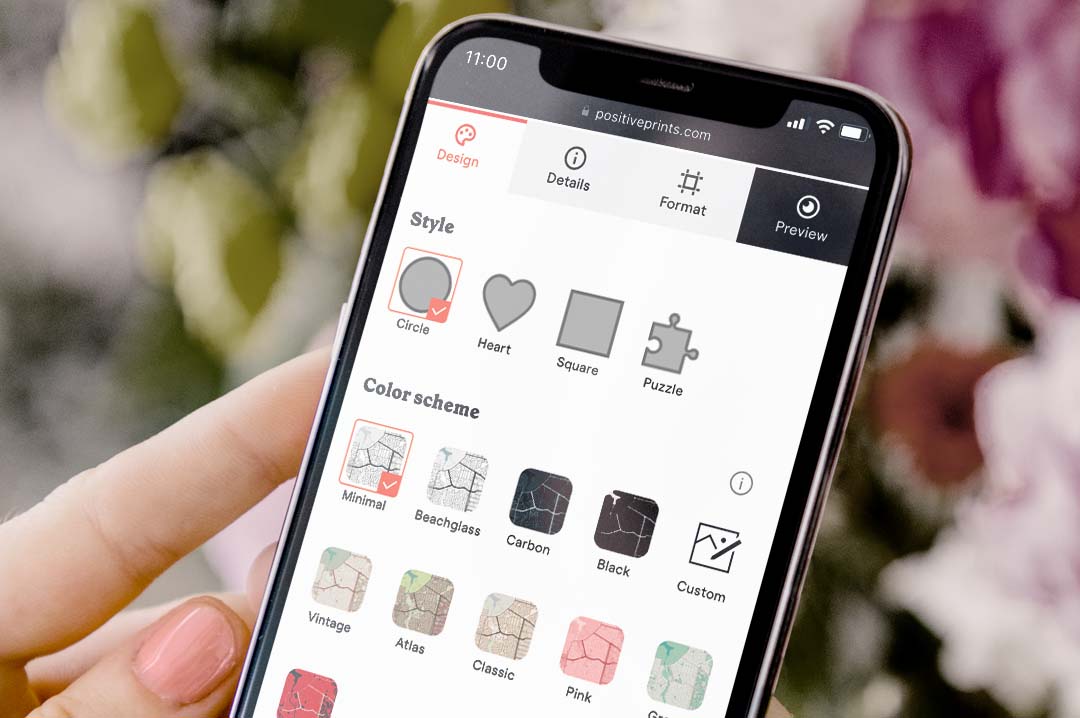 Or choose a last minute digital download
✔ Available immediately after purchase ✔ Can be printed in the format of your choice ✔ High quality JPEG files of 300dpi
Create digital file now
If someone you love is captivated by the moon, a Moon Phase poster will be a cherished gift for a lifetime, especially when you make it personal.
What is an I Love You to the Moon and Back Poster?
Lunar aficionados will have heard this saying many times: I love you to the moon and back. It's a touching sentiment that shows a person's love truly has no bounds. It doesn't have to be practical, even though traveling to the moon for the average person is wholly impossible. And such a journey is expensive, dangerous, and simply unrealistic – but these things are minor details when it comes to the love you hold for someone special in your life.
An I Love You to the Moon and Back poster is a beautiful way to capture this special phrase and share it with someone you love. It's a favorite line of text on our
custom Moon Posters
, which use the date and location of your choice to show what the moon looked like at a special moment. It might be the night your son or daughter entered the world, the night you got married, or even when you graduated college or moved into your first home. The moon is the limit!
I Love You to the Moon and Back — with a Personal Touch
Custom gifts like our I Love You to the Moon and Back artwork are special because each one is one of a kind. The moon never quite looks the same from night to night, and we take into account your date and location of choice when recreating the moon in the night sky for your poster print.
What's more, you can add other custom lines of text to your gift and make it even more personal for your recipient. This might be a quote, a date, song lyrics, a special saying, or even a nickname you have for each other.
How to Create Your Custom Moon Artwork
Positive Prints has done most of the work for you in creating custom moon artwork. Follow our simple three-step process and turn your ideas into art they'll love:
Step 1: Select Your Design
Our artists have worked hard to prepare a range of moon phase poster designs, making it easy for you to start creating custom gifts. Choose from several beautiful backdrops and color schemes to reflect your recipient's personality.
Step 2: Fill in the Important Details
You choose the time and place, and we'll recreate the moon on that special night. Embellish your poster print with custom lines of text, such as I Love You to the Moon and Back, or other out-of-this-world sentiments.
Step 3: Have Your Artwork Delivered
Positive Prints offers free shipping on all of our printed posters, as well as digital download options for immediate printing and gifting.
Customize Your I Love You to the Moon and Back Artwork
Bring the night sky indoors in a way your loved one will cherish forever. Get started with an I Love You to the Moon and Back print today!