Hello. Will You? I Do!
✓ Highlight the most important places for your relationship with a triple map
✓ Customise your artwork in 3 easy steps
✓ Use our templates or play with colours on your own
✓ Hooray – the shipping is on us
✓ Instant preview of your personalised design
Customer Reviews
Write a Review
Ask a Question
10/02/2022
Alaistair C.

AU
Got this for my wife and my 1st year anniversary. High quality. We love it!
09/29/2022
Jamie A.

GB
Fantastic! Originally I thought the price, despite being a bespoke product, was a bit steep but can't put a price on love eh!? However when I received it, it was well worth it! Fantastic quality in print and frame. Keep up the good work chaps and chappettes! Xx
09/30/2022
Positive Prints
Hello Jamie! I'm thrilled that you loved the Met Engaged Married Map. Trust us, you've made our day hugely better by sharing your experience ❤️
09/29/2022
Mike K.

US
Picture arrived in time and in great condition. I was worried about the quality of the frame prior to the purchase but it looks great and is sturdy. Also, Paulina was quick to respond when I had questions regarding shipment and tracking. Thanks!
09/30/2022
Positive Prints
Hello Mike! We are thrilled to see such wonderful review! Quality is crucial to us since we aim for perfection in our work. We are so happy that you are pleased with the final effect. 😁
09/26/2022
Alberto L.

US
Wonderful print! Arrived quickly and my wife loved it!
09/30/2022
Positive Prints
Hello Alberto, Glad to hear that your wife loved the Met Engaged Married Map. I'm not surprised at all - you nailed it! 💖 Wish you both all the best!
09/22/2022
DOMINIKA G.

PL
The most beautiful gift at the party
09/30/2022
Positive Prints
Dzień dobry! Ogromnie dziękujemy za pochlebną opinię. Cieszymy się, że mogliśmy naszym produktem uczcić tak wyjątkową okazję! 💝
You found The Perfect Gift
Personalized prints make a lasting, meaningful gift.
✔ Printed on elegant, matte art paper of 200 gsm or beautiful 340 g/m² canvas fabric ✔ Choose from over 100+ themes and styles to fit any occasion ✔ Pick between a small size print or a statement decor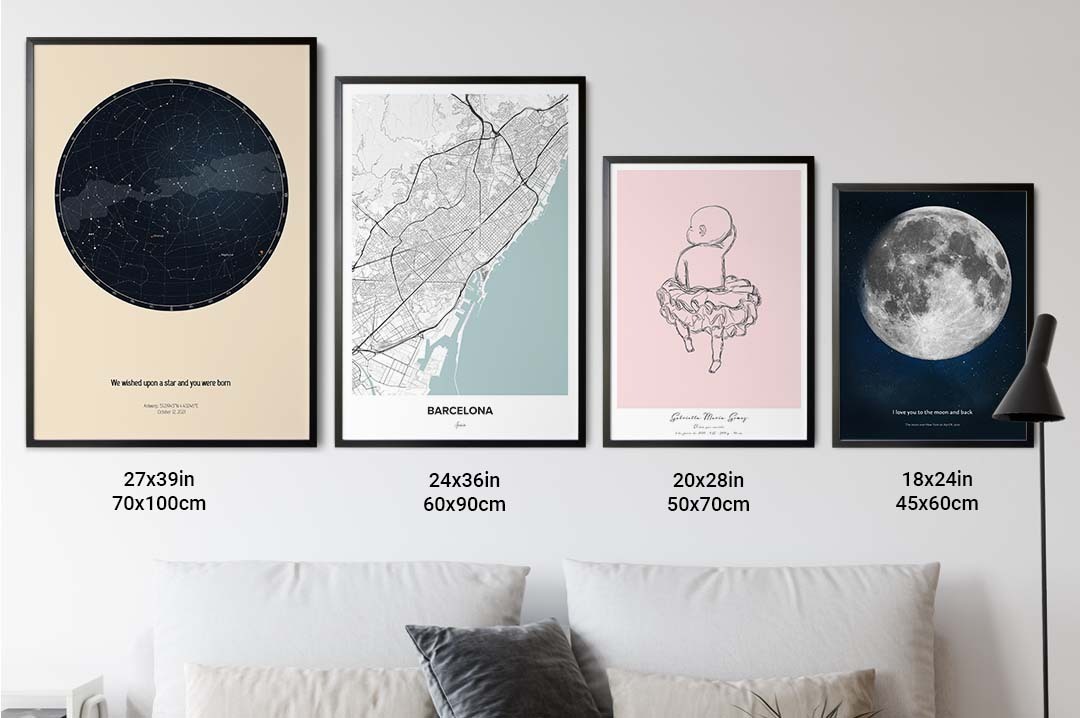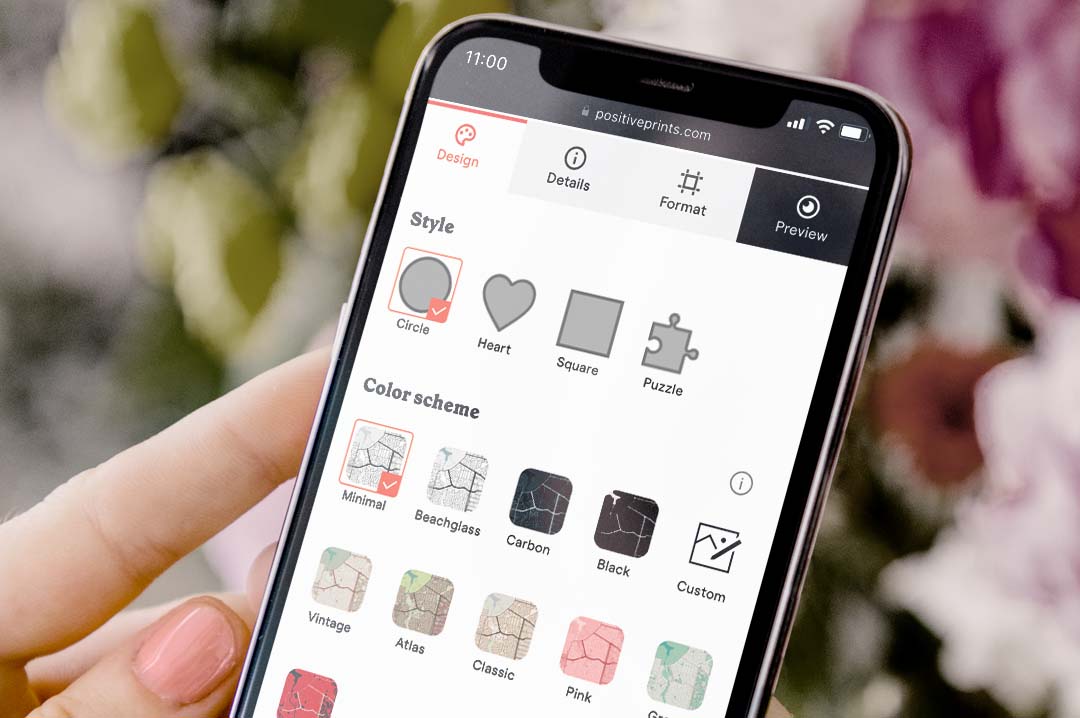 Or choose a last minute digital download
✔ Available immediately after purchase ✔ Can be printed in the format of your choice ✔ High quality JPEG files of 300dpi
Create digital file now
The best wedding gift is one that speaks to the heart, reminding you just how special it is to have found your soulmate. Celebrate the moments that brought you here together with a Hello Will You I Do map.
What is a Hello, Will You, I Do map?
First you met, and your lives were never the same. Then you decided you simply couldn't live without each other and chose to spend forever together. And then, after weeks, months, or even years of planning, you finally walked down the aisle and said I Do.
Each of these beautiful milestones had its own time and place. Hello, Will You, I Do map helps you capture these beloved events and savor them for a lifetime. No matter where or when the magic happened.
Each map is actually a series of three separate maps: one that highlights the place of your first date or the place where you first met. One that shows where you popped the question. And one that displays the location of your wedding day. Each of these places will forever hold a special place in your heart. There is no better way to pay tribute than by turning your memories into a beautiful piece of map art.
How to make your custom wedding gift
A Hello, Will You, I Do map is a favourite wedding anniversary gift for couples. Each one is customized to your story. Positive Prints takes the guesswork out of how to create a beautiful map from scratch.
Step 1: Select your design
Each of our Hello, Will You, I Do maps comes in multiple design options, including different map shapes and color schemes. Select the one you want to help you share your love story with the world.
Step 2: Handle the fine details
To make your map truly custom, you can add lines of text (such as a song lyric, quote, or favorite saying you have for each other), as well as the location for each of your defining moments. Add a map marker if you like and make those special spots shine!
Step 3: Choose your delivery method
We offer multiple ways to receive your map. Enjoy fast-free worldwide shipping on all of our hardcopy prints, including posters, framed posters, and canvas. For faster turnaround, select the digital download option and have your map printed locally. All of our sizes are standard to make it easy to frame your map gift.
Ways to display your Hello, Will You, I Do map
Many of our customers use their Hello, Will You, I Do maps for gifting at weddings. You can also order your own map and display it at your wedding reception so others can learn about your journey together. Find a suitable frame and hang your in your home so that all who enter can be part of your story.
Create your custom map print today!
Ready to create your map? Positive Prints makes it easy! Get started today and surprise your loved one with a Hello, Will You, I Do map made just for them!