Digital Star Map
✓ Customize your digital star map in 3 easy steps
✓ Available immediately after purchase
✓ Can be printed in the format of your choice
✓ High-quality JPEG files of 300dpi
✓ Instant preview of your personalized design
Customer Reviews
Write a Review
Ask a Question
09/16/2022
淳子 北.

JP
友人の結婚お祝いにプレゼントしたところ とても喜んでもらえました。 贈りたかったメッセージがちょうど選べて大満足です。 他にないユニークなギフトになります。対応も早くてびっくりです。おすめします!
09/30/2022
Positive Prints
こんにちは! ご意見をお寄せいただきありがとうございます。あなたの友人がそれを気に入ってくれてうれしいです!このようなレビューは、私たちが一生懸命働く理由です。またのご利用をお待ちしております。
08/06/2022
Lindsay

Canada
Meaningful product great service
I ordered the star map for a nephew for his baptism and it was a very last minute order as it was an impromptu flight and arrangement. Dominika immediately replied to my notes when I ordered, regarding keeping an eye on shipping times and offered me help and options on priority shipping and even possibly changing the shipping location. Without that help I wouldn't have had this beautiful gift to give. And I love the options when creating the product, for both the image and the choice of words. The whole family absolutely loved it, as did it.
08/12/2022
Positive Prints
Hello Lindsay! Thank you for your amazing feedback, we found it absolutely confidence-boosting. We can't thank you enough! You're the best! Thank you again! We're looking forward to making your experience even better in the future!
08/01/2022
Elisabete P.

PT
07/04/2022
Agnieszka C.

PL
My friends were happy with the map of their wedding sky.
07/08/2022
Positive Prints
Hello Agnieszka! Thank you for your feedback. We are happy we could be a part of this gift for your friends. 💞 We wish you all the best!
07/04/2022
jörgen n.

SE
Gav till barnbarnet i dop-present. Fint tryck och bra förpackat. Mycket bra och personlig service. 5 av 5
07/08/2022
Positive Prints
Hallå Jörgen! Tack så mycket för att du tog dig tid att lämna ett utmärkt betyg. Vi uppskattar det verkligen! 🙌 Vi kan inte vänta med att ha dig tillbaka på Positive Prints!
You found The Perfect Gift
Personalized prints make a lasting, meaningful gift.
✔ Printed on elegant, matte art paper of 200 gsm or beautiful 340 g/m² canvas fabric ✔ Choose from over 100+ themes and styles to fit any occasion ✔ Pick between a small size print or a statement decor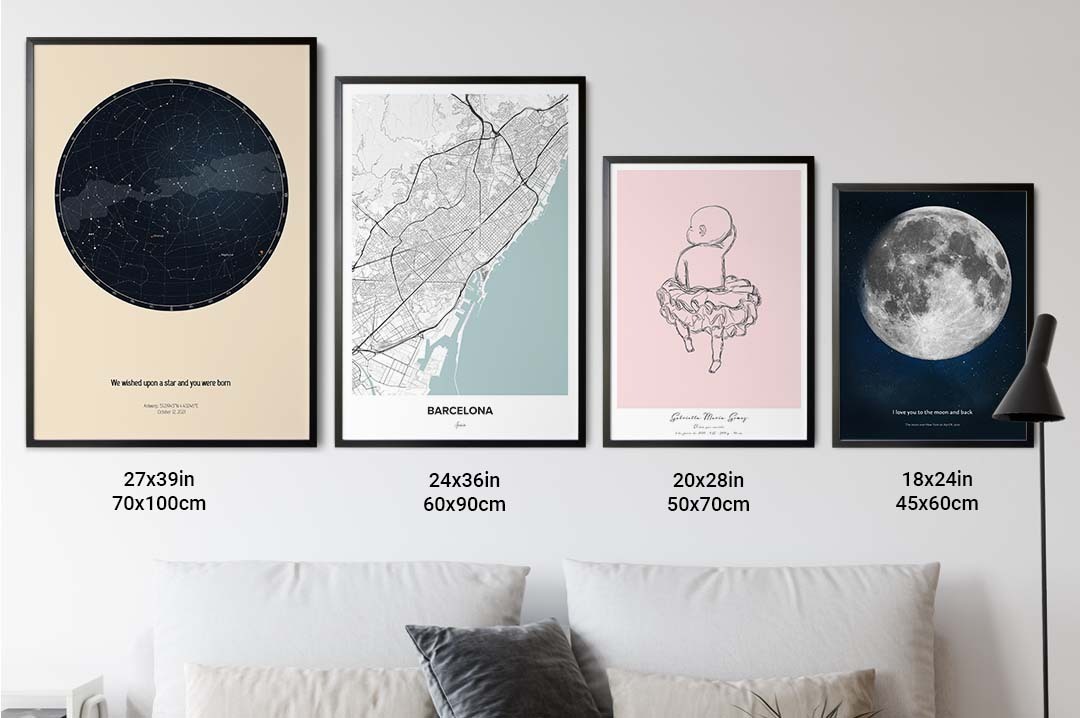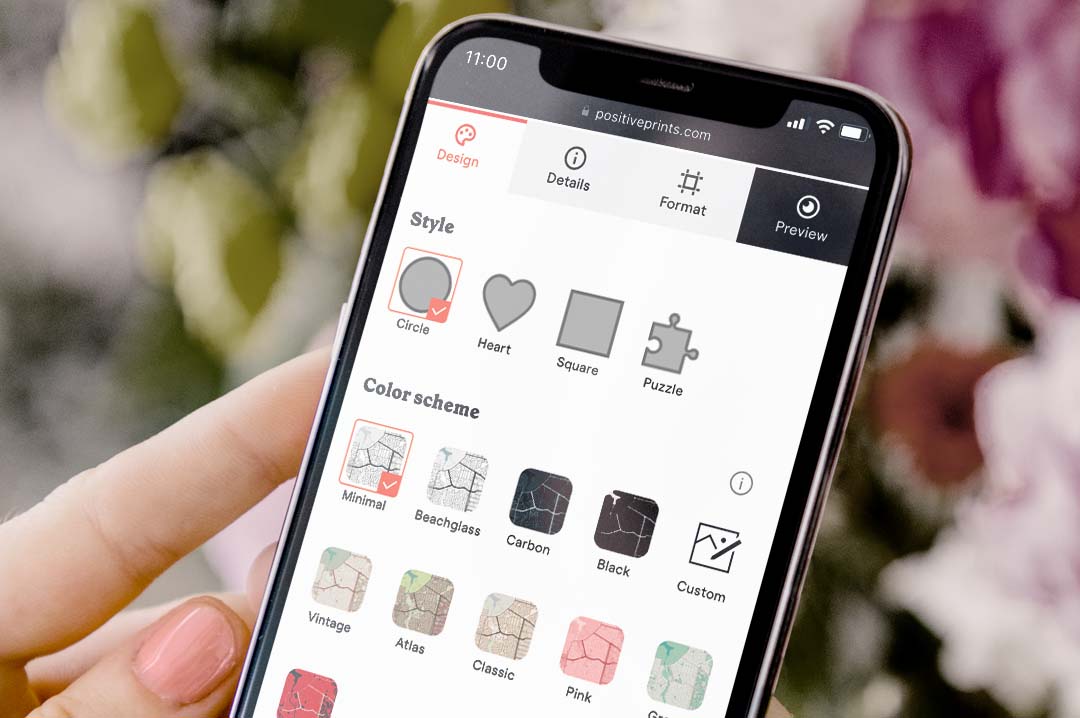 Or choose a last minute digital download
✔ Available immediately after purchase ✔ Can be printed in the format of your choice ✔ High quality JPEG files of 300dpi
Create digital file now
Bring the night sky into your home with a beautiful custom digital star map. Each map is based on a special date or memory of your choice. Learn more.
Fall in Love with the Night Sky Every Day
There are few things in this world as mesmerizing as looking up at the stars on a clear night. For centuries, people have looked to the stars for guidance and inspiration. Now, you can give your loved ones the gift of the stars with a digital star map.
A star map gift is a personalized map of the night sky. It shows the position of the stars on the date and location of your choice.
Digital star maps are perfect for any occasion as a way to show your loved ones how much you care.
Give a Digital Star Map with a Special Meaning
All you need to do is choose the date and location, and Positive Prints will create a beautiful map of the night sky just for you. We offer fast, free shipping to anywhere in the world. Or for even faster gifting, choose a digital file delivery and have your print sent to your email inbox.
A custom digital star map is an affordable way to show someone how much you care. It's a thoughtful and unique gift that won't break the bank. It's so easy to go that extra mile and create something that's just as special as your loved one. Get started today!