Photo Wall Art
✓ Turn your photos into instant personalized gifts
✓ Customize your artwork in 3 easy steps
✓ Add text overlays to make each gift special and meaningful
✓ Hooray – the shipping is on us
✓ Instant preview of your personalized design
Você encontrou o presente perfeito
Impressões personalizadas são um presente expressivo e duradouro.
✔ Impresso em papel de arte sofisticado e fosco de 200 gsm ou belo tecido de tela de 340 g/m² ✔ Escolha entre mais de 100 temas e designs para atender a qualquer ocasião ✔ Escolha entre uma impressão de tamanho pequeno ou uma decoração marcante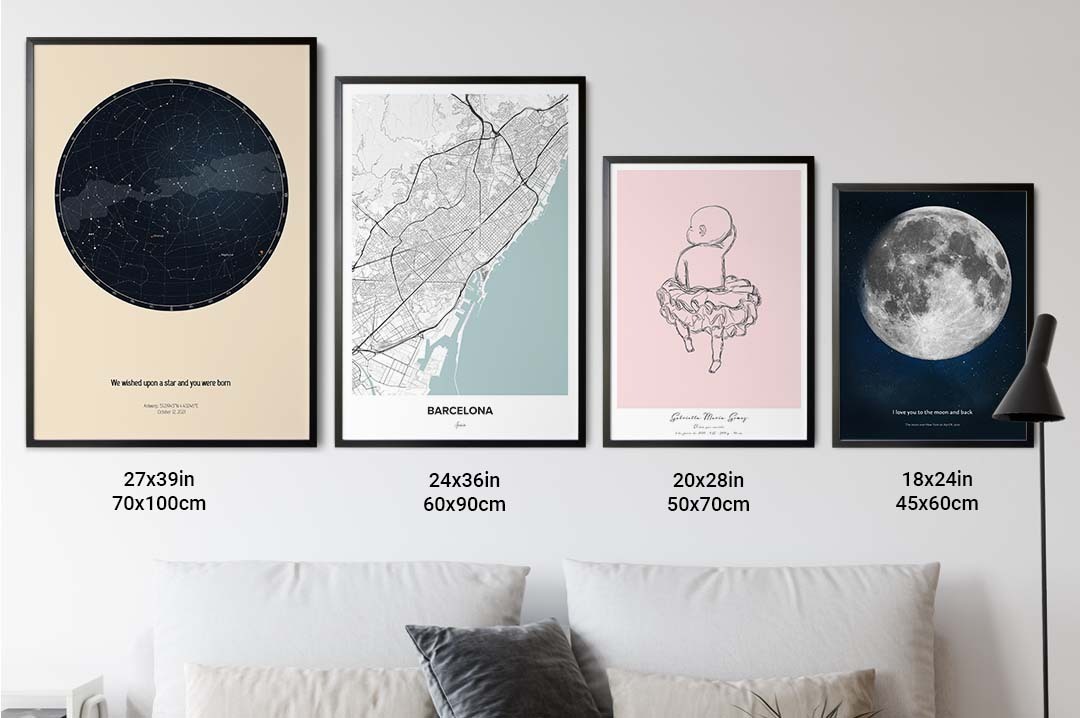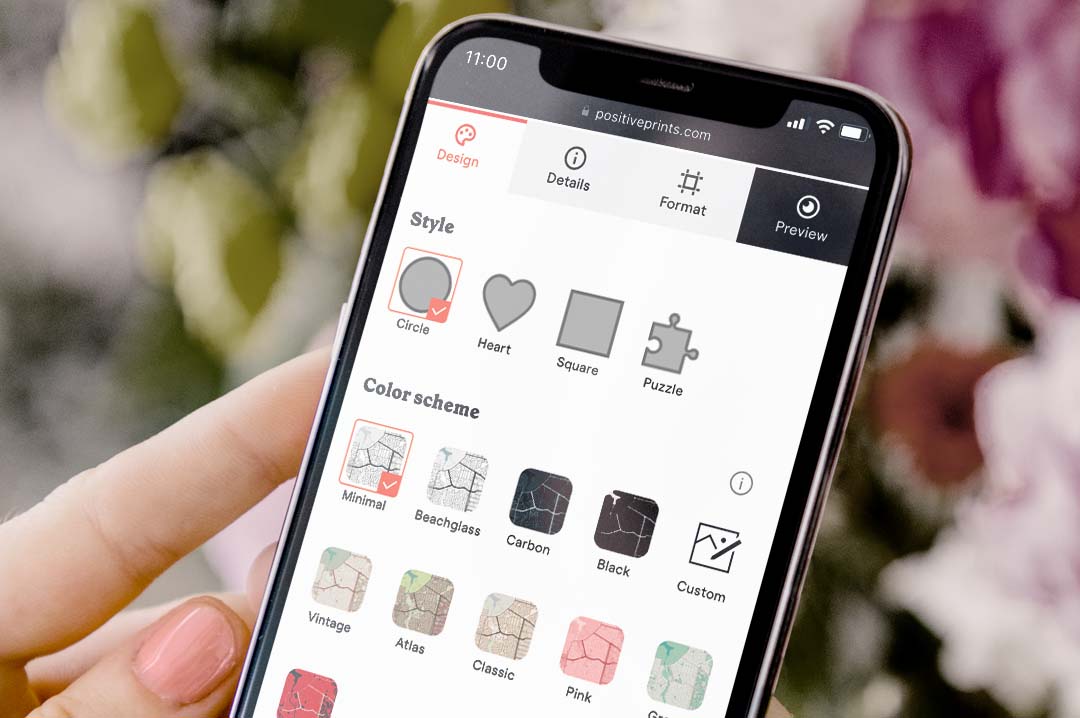 Ou escolha um download digital de última hora
✔ Disponível imediatamente após a compra ✔ Pode ser impresso no formato que você desejar ✔ Arquivos JPEG de alta qualidade de 300 dpi
Crie um arquivo digital agora
Photo gifts capture your most precious memories so you can enjoy them for a lifetime. Create your own personalized photo wall art and share the love!
Why Give Personalized Photo Wall Art?
All of those priceless photos on your phone are moments of a life well lived. It's amazing what one photo can do to trigger all your precious memories and take you back to some of life's happiest times. Share those moments with the people you love by turning your treasured photos into personalized wall art.
Wall art tells a story to all who see it. It's a reflection of a person's space and helps to share their unique story. Premium photo art can be passed down along generations, helping to preserve family memories, histories, and stories that keep the magic alive.
How It Works
Our easy editing software helps you turn any photo into a work of art — as simple as 1, 2, 3! Upload your image, add text, and choose your photo size and other details. Our editor is intuitive and user-friendly, and updates in real-time so you can see your photo gifts come to life.
Select from a variety of common sizes, all printed on the highest quality materials that are ready for gifting. Choose from poster prints or canvas photo prints, or select a digital file that you can download and print locally. All of our personalized photo wall art gifts ship for free to anywhere in the world.
Inspire Your Photo Gifts with Personalized Prints
There's nothing like giving (or receiving!) a custom photo gift. It takes a little extra thought and effort, but the impact is always well worth it.
At Positive Prints, we're making it easier than ever to create and share personalized photo wall art by doing most of the heavy lifting for you. It's a truly custom gift, one that your loved ones will cherish for years. Get started here!