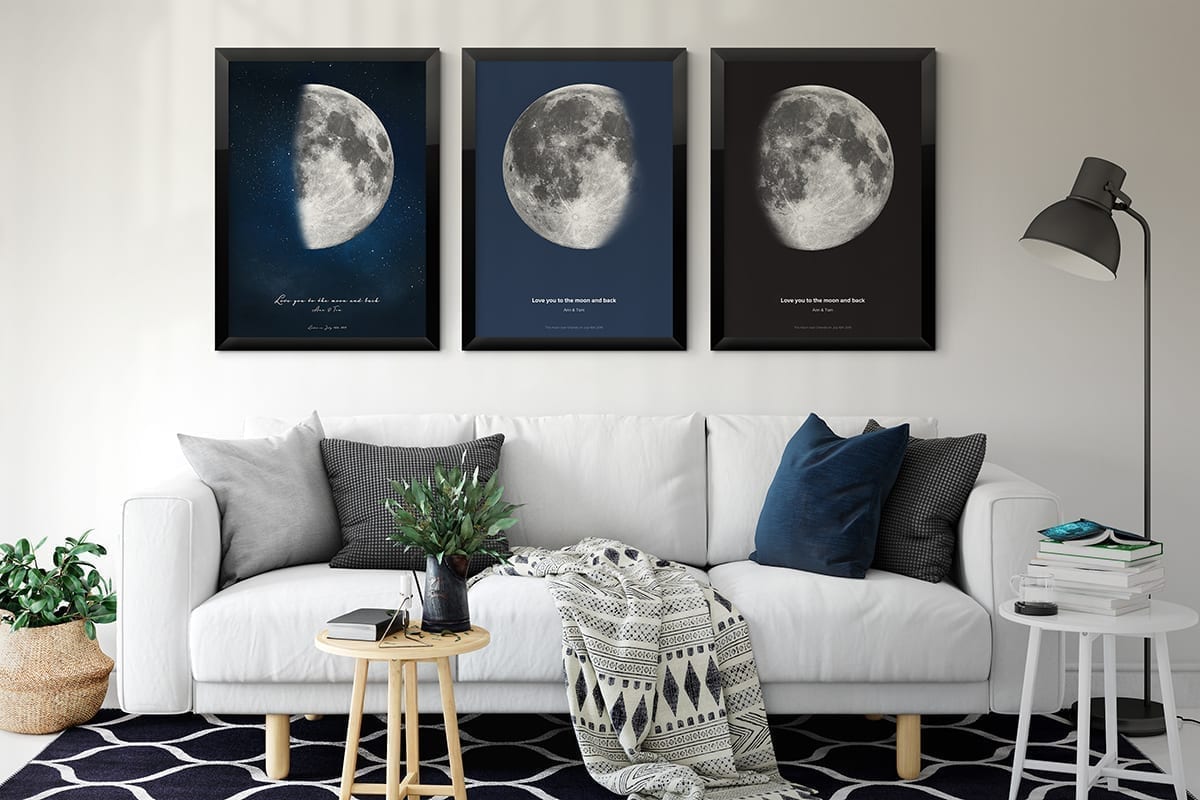 Are you struggling to find a meaningful gift for your loved one who happens to be a Moon Lover? Then you may want to consider moon phase gifts. The moon phase shape corresponds to the form of the moon at a specific time during the moon's cycle. For example, you might have a full or crescent moon. For many people, seeing different phases of the moon can help them remember special events.
To make this easier, we are able to help you find the right moon phase, with two simple steps. First, enter the location where your special memory occurred. Next, put in the date. Then, the moon phase can be calculated. Let's take a more comprehensive look at this idea, and see why a custom moon poster might make a great present.
Moon Phases Can Trigger Memories
The moon phase can be a great way to recreate memories of good times in a relationship. For example, you might want to make a poster showing the moon phase when you or your partner first kissed. Alternatively, you might want to create a pillow to commemorate the moon phase on the night of your child's birth. Another suggestion is creating a moon phase gift of the night you and your partner were married or got engaged. As we said, all you need to do is input the date and location where the event occurred to find the right moon phase. These gifts are an excellent way of capturing and sharing those precious memories, strengthening your bond.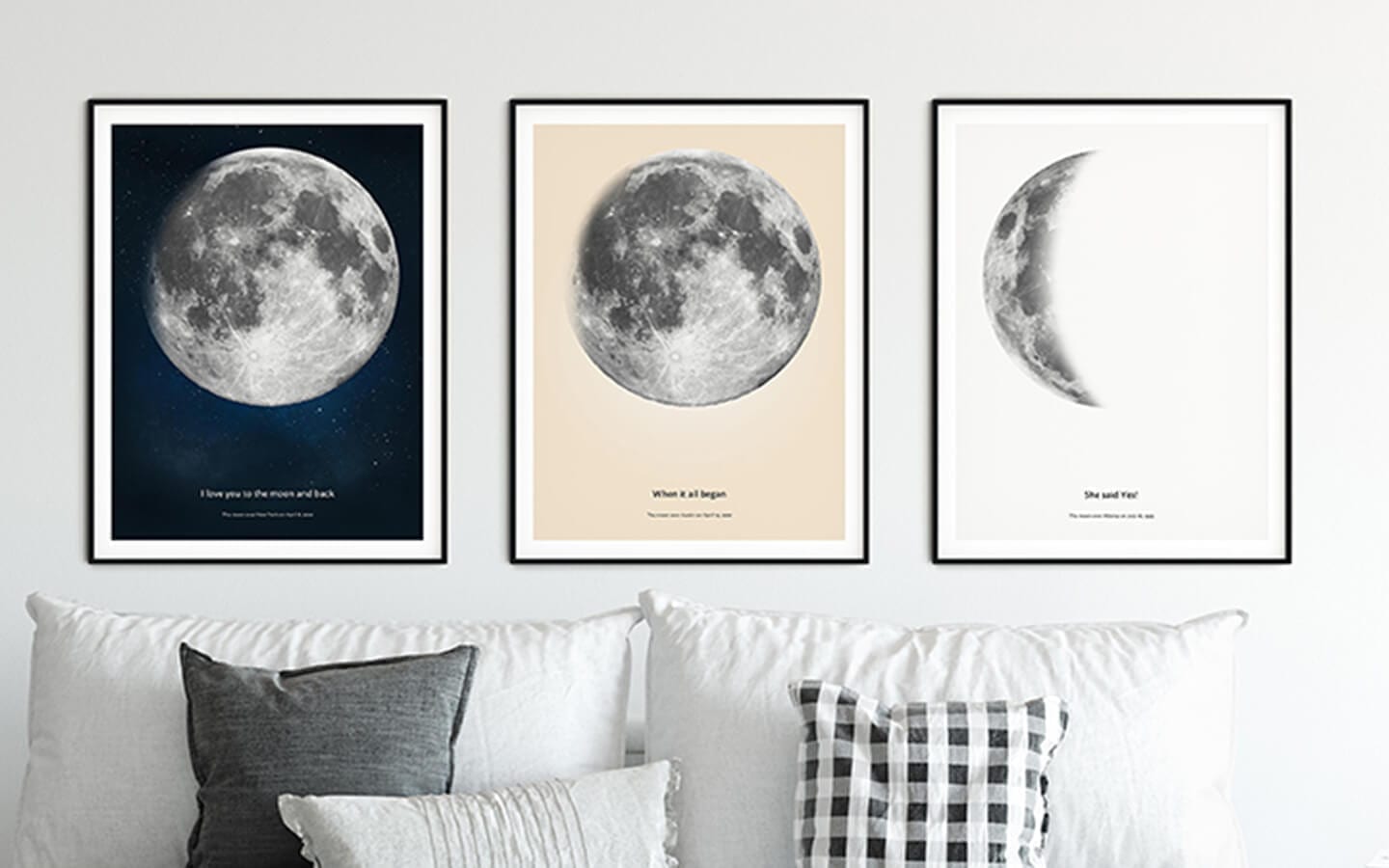 Customize the Design
To make certain that you get the best design, you might want to change a few features. For instance, you might want to customize the phase of the moon. Alternatively, you might want to alter the background, to better highlight the beauty of the moon. By doing this, you'll be able to re-create the special night more faithfully. This customization is sure to trigger some memories for the recipient.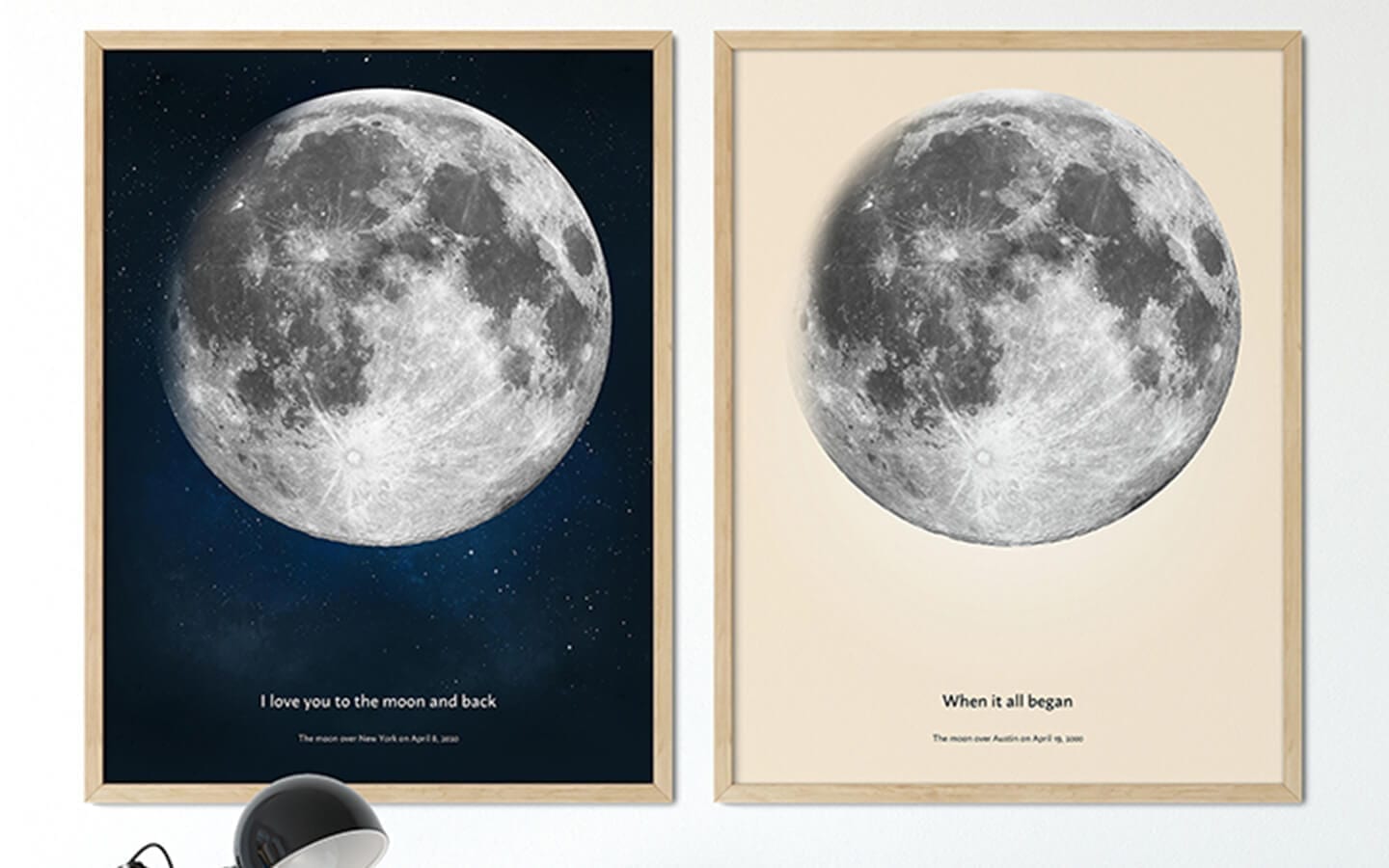 The tools offered by Positive Prints will make this easy for you. By featuring an interactive moon phase design tool and several different sizing options, you'll be able to get a gift that will delight the recipient. Also, you will be able to determine the format that you want to use. You can elect to have the image printed as a portrait, square, or landscape.
Different Product Options
There are also choices to think about to pick the type of moon phase product that you want to use. There are three different options for you to explore. You can get a printed poster, which is perfect for hanging in your home or your office. A digital download of the design is also an option, which you can later print yourself. Finally, you can choose to turn your moon phase into a pillow by using an insert. This choice will make an excellent decoration for your home. Or, you might want to use the pillow as a way of comforting your child on camps or school trips.
Perfect for Any Occasion
A moon phase poster is one of the most meaningful presents that you can get. The moon and the stars can trigger our memories, causing your loved ones to think of the time that you've spent together. Whether you want to get it as a wedding or anniversary gift for your partner or a way of celebrating your child's first birthday, a custom-made moon phase present is the perfect gift for any occasion.